MAKING HEADLINE NEWS WELCOMES DR. SHANTUAN COLEMAN 
---
DALLAS — For Dr. Shantuan Coleman Taylor, September 13, 2008 was the day that changed her life.
For practically the rest of her life.
"I lived near where it hit landed," Dr. Taylor recalled.
That about which she's alluding is Hurricane Ike, a powerful tropical cyclone that swept through portions of the Greater Antilles and Northern America, wreaking havoc on infrastructure and agriculture, most notably in Cuba and Texas.
Having resided approximately 40 miles from the shore in Houston, Dr. Taylor's home was inundated with four feet of water.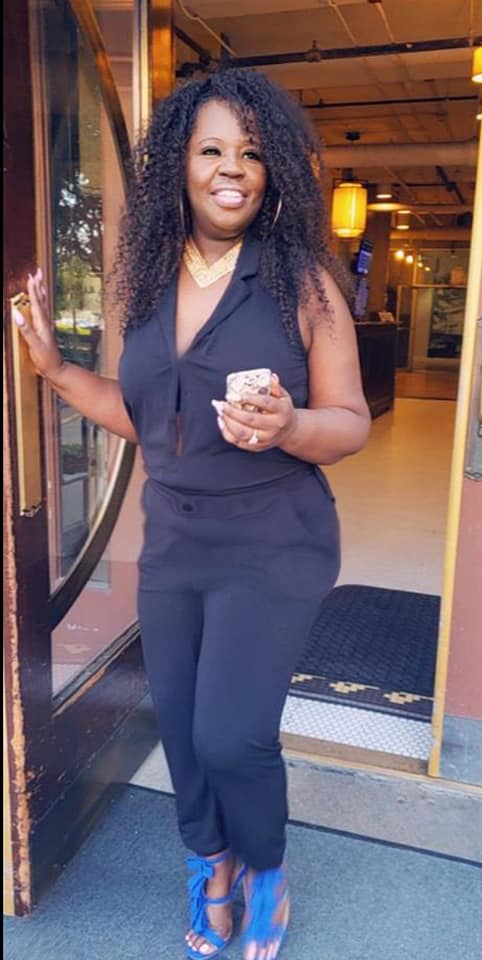 "I evacuated prior to the flooding of my home, but upon her return I was devastated by what I saw," Dr. Taylor told Making Headline News during a recent interview. "The house was flooded. I had holes in the roof, broken windows, and the smell of a destructive storm throughout my house."
Still, despite a natural disaster that strengthened to a peak intensity as a Category 4 and claimed at least 195 lives, Dr. Taylor somehow managed to discover a silver lining in the wake of a such a life changing occurrence.
"I was blessed. Many others were not," Dr. Taylor explained. "The (home) had flood insurance. In order to put my house back together, I redesigned the floor plan, totally remodeling the structure and rebuilt it and fell back in love with my house. It was much better than when I originally built it."
---
MORE ON HOME STAGING LENS: http://www.homestaginglens.com/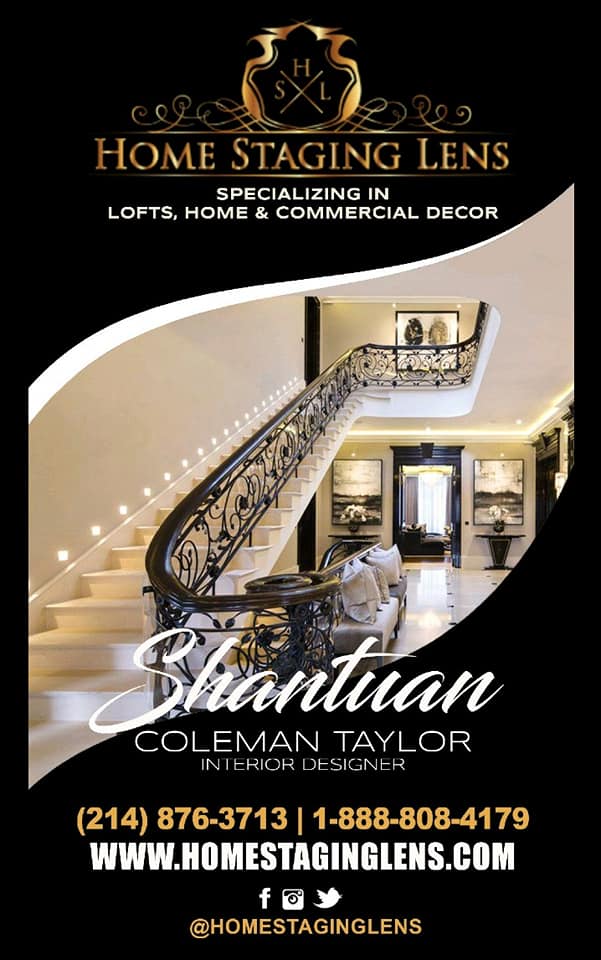 Amongst the reasons Dr. Taylor was fortunate to recover from the devastating damage caused by Hurricane Ike is due in large to her bend-but-don't-break faith, which had ultimately given way to her organizing Home Staging Lens.
A progressive, resourceful business she started while collaborating with Kevin Peterson of Zilla Builders, LLC, these entrepreneurs had eventually incorporated Dr. Taylor's lofty ideas, thus bringing her vision to life.
The rest, as they say, was history.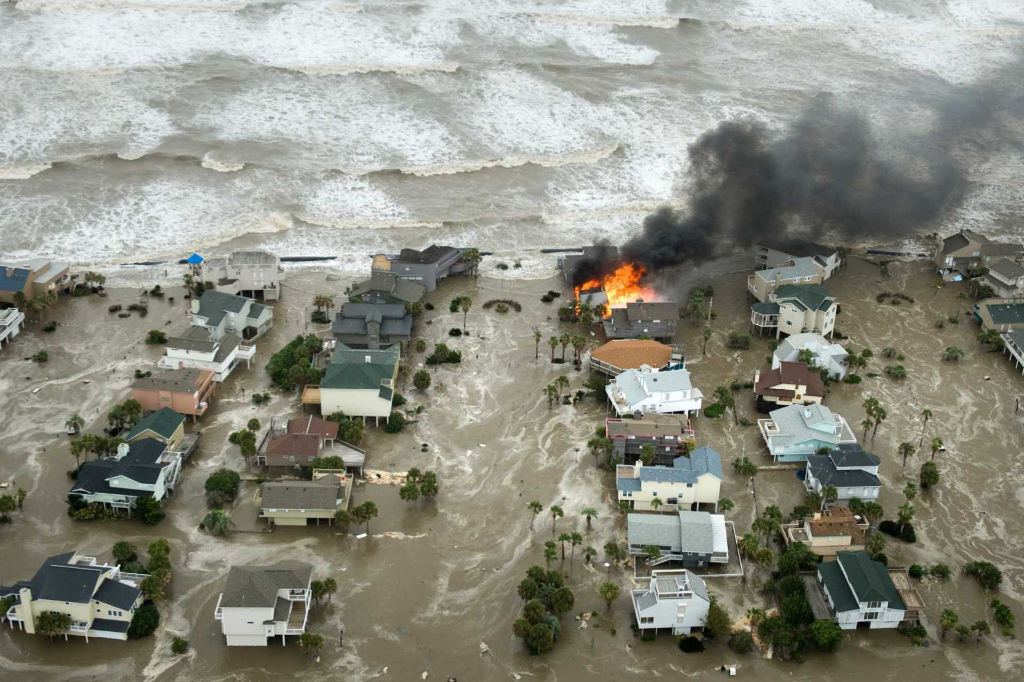 "Zilla Builders liked her work so much, they subcontracted the design work to her and used her home as a model to woo other potential customers," said a spokesperson for Home Staging Lens in a detailed synopsis of this venture at http://www.homestaginglens.com. "This partnership was very lucrative."
Since the startup of Home Staging Lens, Dr. Taylor has enjoyed an array of sustained success.
This, much to her delight, is indicative of how God could miraculously turn tragedies into much-anticipated triumphs.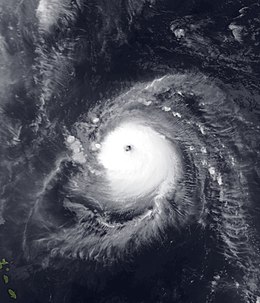 "I turned a bedroom into a walk-in luxury closet with pedestal dresser, shelving for shoes, boots, belts, jewelry, display cabinets, and garment casings," said Dr. Taylor, recalling some of her grandest highlights as the face of Home Staging Lens. "I remodeled my game room into a three-tier media room, equipped with starlight ceiling, surround sound, a theatre room reclining chair, a theatre room columns, and built my TV, lighting, and speakers in the walls. I laid wood flooring throughout the house with the exception of the bedrooms and bathrooms."
When asked what she likes mostly about her business, Dr. Taylor said, "It brings out my creativity. I like the transformation and the awareness in the eyes of my clients during the makeover reveal."
A DR. SHANTUAN RELATED STORY: https://makingheadlinenews.com/2018/07/06/notable-authors-dr-shantuan-coleman-and-dr-delmar-lees-taylors-new-book-providing-crucial-information-for-those-pursuing-doctoral-degrees/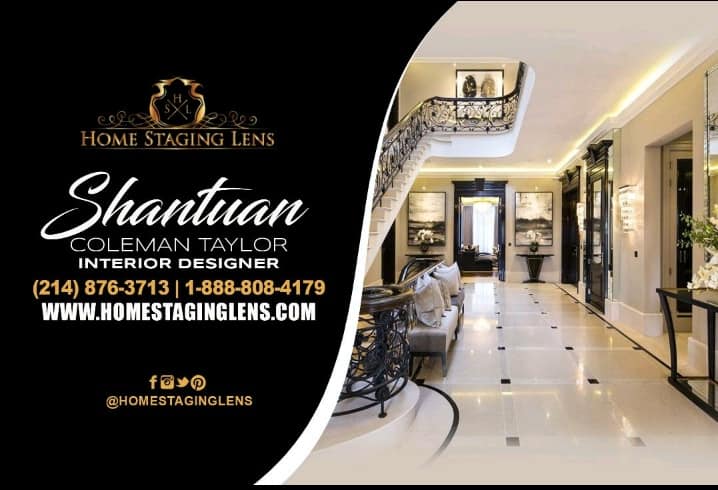 Now we know why, especially amid September 13, 2008, the day that changed her life.
For practically the rest of her life.
---
For more information about Businesswoman Dr. Shantuan Coleman Taylor's Home Stage Lens, call 1-888-808-4179 or 214-876-3713, or log on to: http://www.homestaginglens.com, or email her at: shantuan@browngirlempire.com. Also, write to: Home Staging Lens Headquarters at: Post Office 307, Alvarado, Texas 76009, or connect with Dr. Taylor via social media at: Facebook: @DrShantuan or Shantuan Coleman Taylor; Twitter: @DrShantuan; Instagram: @DrShantuan.
---
CONNECT WITH THIS AWARD-WINNING JOURNALIST FOR MEDIA EXPOSURE