MAKING HEADLINE NEWS WELCOMES SHELIA HENRY
---
Shelia Henry's entrepreneurship reputation is such that she's all about enhancing interpersonal relational skills, particularly when it's come to those whom, like her, are business-minded and goal-oriented.
That essentially explains why Henry has joined forces with a gallery of other progressive businesswomen for what is known as the Powerful Minds Of A Business Woman Conference.
A one-day event that Henry, the conference's host, has deemed a "mind-blowing conference of mix and mingle," The Powerful Minds Of A Business Woman is designed to empower entrepreneurs and aspiring entrepreneurs to become greatly empowered, thus acquire the essential knowledge and mechanics as it relates to starting and growing a business.
---
A SHELIA HENRY RELATED STORY: https://makingheadlinenews.com/2018/07/21/texas-5-star-entrepreneur-shelia-henry-is-a-radiant-go-getter-as-owner-and-ceo-of-multiple-business-ventures/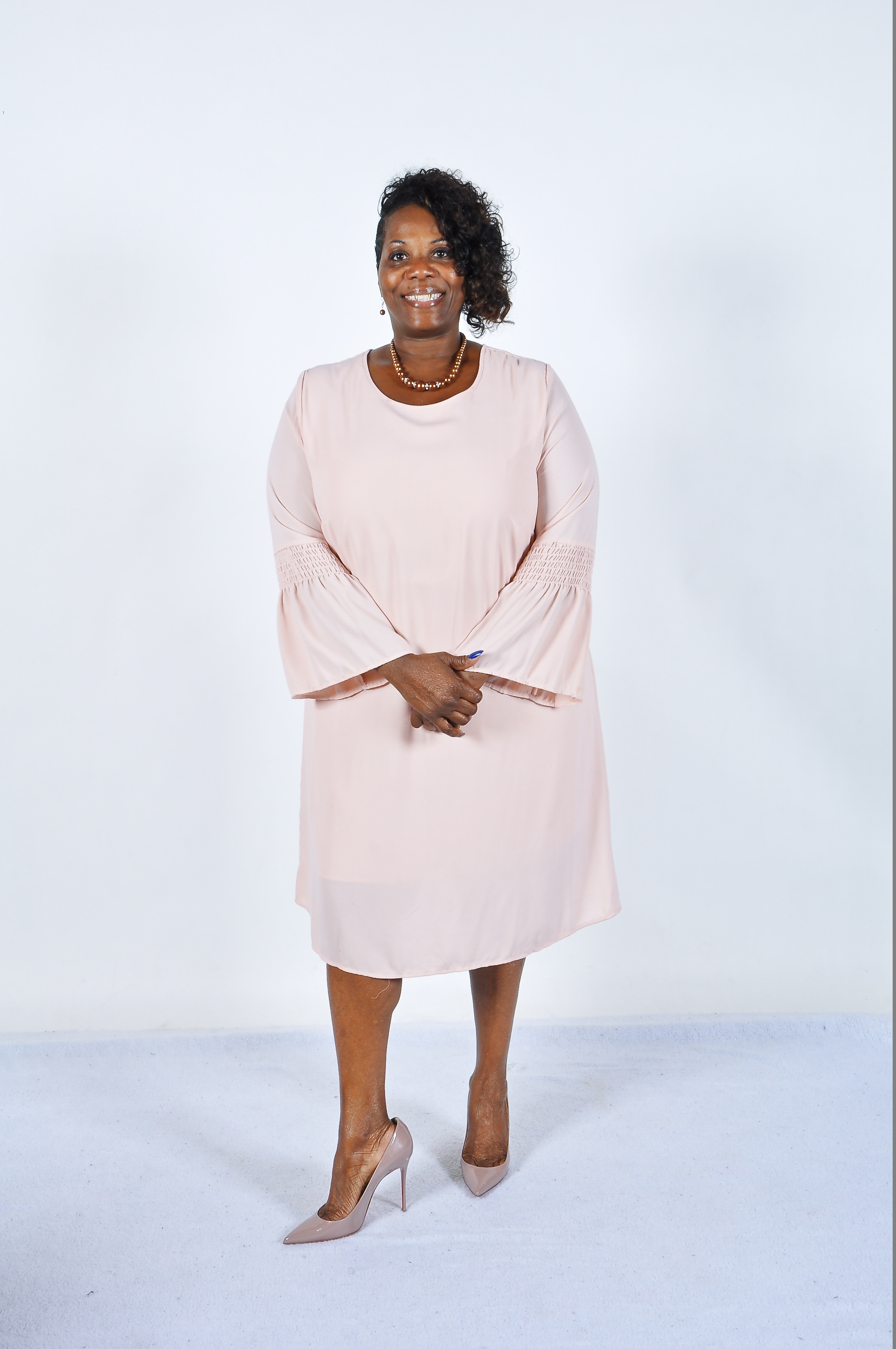 Widely regarded as a "five-star" Texas entrepreneur, Henry owns multiple business ventures, most notably Hazel Maid Service, her featured company that has been in operations for the past 15-plus years.
As for her forthcoming conference that will take on November 3 from 11 a.m. to 4 p.m. at Hotel Derek, located at 2525 West Loop South in Houston, Henry emphasized, among other things, that this event is one that business-minded women surely want to make plans to attend.
---
"The purpose of the Powerful Mind Of A Business Woman event is to provide valuable information regarding starting a business, growing a business, funding a business, information about nonprofit startups, grant writing information, and business funding all the information," Henry told Making Headline News this week. "(Whatever) business owners are looking for will be provided at this conference…information that will take your business to the next level."
---
PURCHASE TICKETS RIGHT HERE: https://www.eventbrite.com/e/powerful-minds-of-a-business-woman-tickets-48556264093?aff=shelia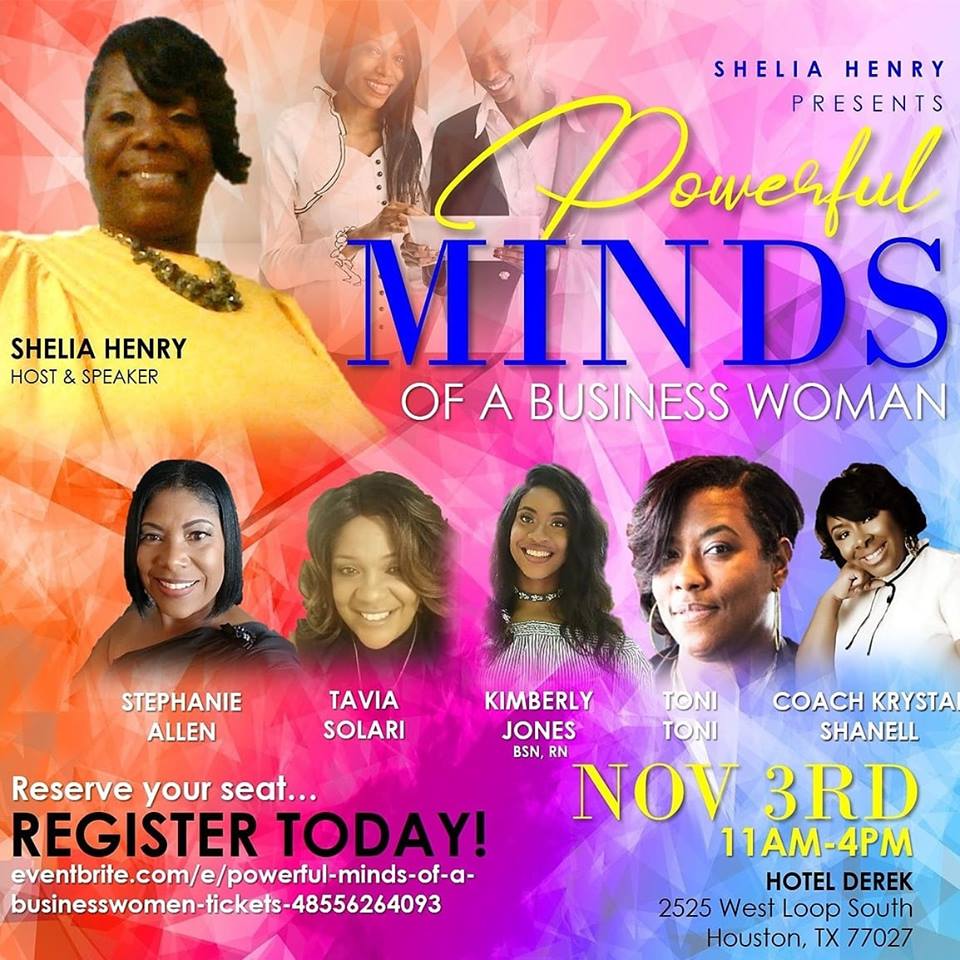 Besides Henry being the featured speaker during this conference, this event will feature a few other notable businesswomen are making favorable strides in their respective venture.
The speakers who will cover a variety of vital topics and share industry advice on the following subjects are:
---
Business Start-Up: Shelia Henry, CEO of Powerful Minds, Girl Chat Alumni, Hazel Maids, RightstepRightdirection; Business Planning: Tavia Solari, CEO of Motivating Muscle's and COO of Girl Chat Alumni; Business Funding: Toni Toni, CEO of 4:13 Ladies, Creator of B.O.S.S Up Educator, Owner Studio 4:13; Business Growth And Development: Kimberly Jones,BSN, RN T.V. Personality, Transformational Speaker; Business Success: Stephanie Allen, CEO of Steppin' Into Your Health, Author, Public Figure; and Non-Profit: Coach Krystal Shanell, CEO of Heavenly Service LLC, Purposeful Parent Inc.
---
Tickets for Henry's Powerful Minds Of A Business Woman Conference can be purchased at https://www.eventbrite.com/e/powerful-minds-of-a-business-woman-tickets-48556264093?aff=shelia.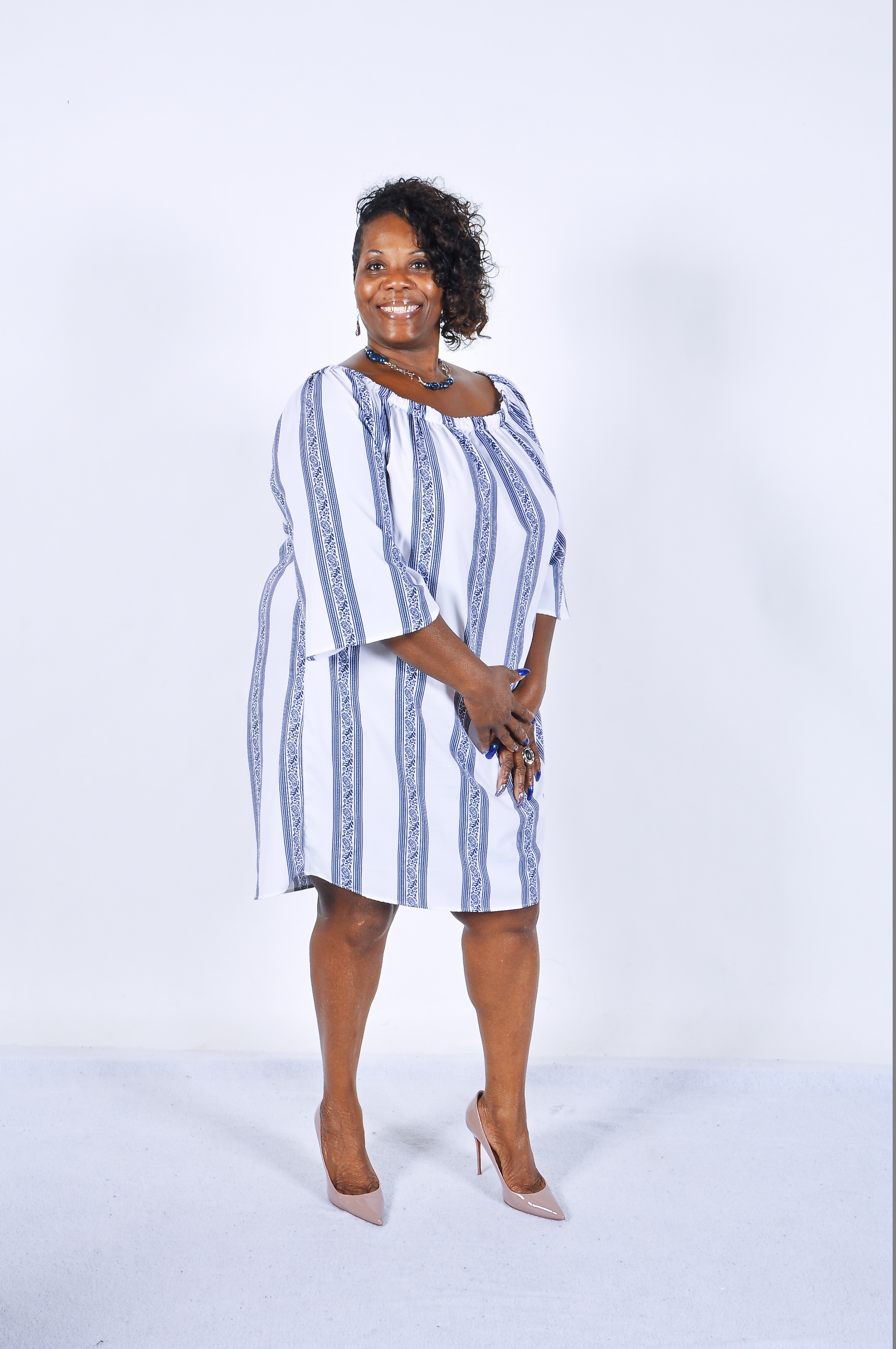 "Powerful Minds Of A Business Woman has a platform of phenomenal speakers that are killing it in their industry, and they are excited to share the key to their success with you," Henry said. "There is no limit when it comes to your brand and business. If you are excited about starting a business, growing your business, Powerful Minds Of A Business Woman is the event for you."
For more information about Houston, Texas Businesswoman Shelia Henry, to inquire about the Powerful Minds Of A Business Woman Conference, or to inquire about her assortment of business ventures, call 832.901.3664 , or connect with her via social media under: Shelia Henry. Also, send email to: hazelmaids@yahoo.com.
---
CONNECT WITH THIS AWARD-WINNING JOURNALIST FOR MEDIA EXPOSURE