DALLAS — Janelle Malone was literally born into this ever-so-competitive world of entrepreneurship.
To her distinctly unique credit, she has steadfastly grabbed a firm hold of her awe-inspiring niche as an accomplished businesswoman.
For Malone, 42, her rise to entrepreneurship success began years ago under the tutelage of her beloved mother, who was a crafty and resourceful businesswoman in her own right.
---
L
O
N
E
S
T
A
R
S
U
C
C
E
S
S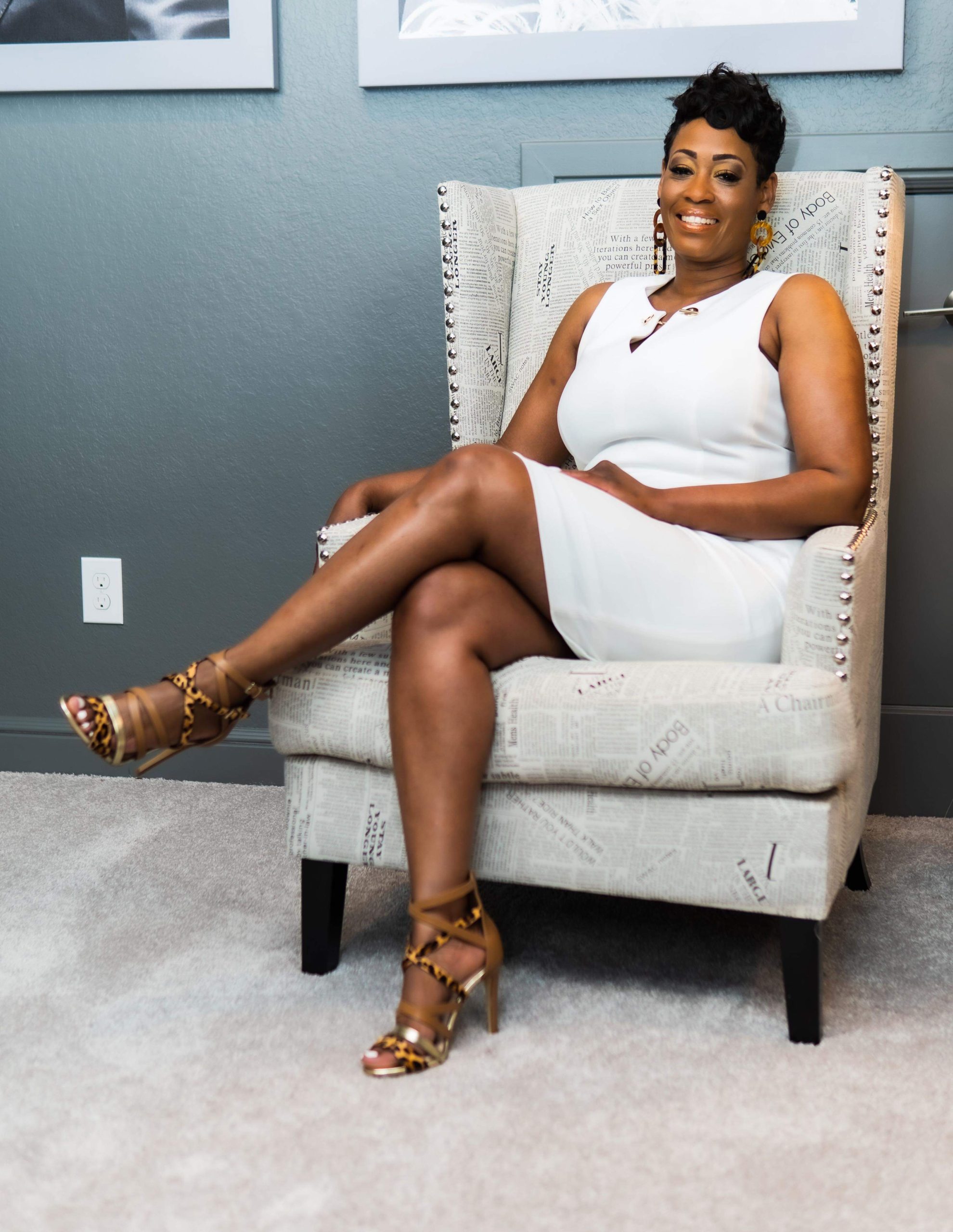 "Thanks to my mom, I was groomed early as a woman and an entrepreneur," Malone told Making Headline News this week. "My mom ran a mobility impaired transportation company and she owned a cleaning service. I got married early in life, and my ex-husband was a serial entrepreneur. We owned two barber shops, two snow cone stands, and a lawn service. I had no choice but to use my gifts and follow my passions."
All things considered, Malone didn't just aggressively put her immeasurable God-given "passions" on display but, to her credit, she's now taking that about which she was taught and passing along such keen knowledge to others.
---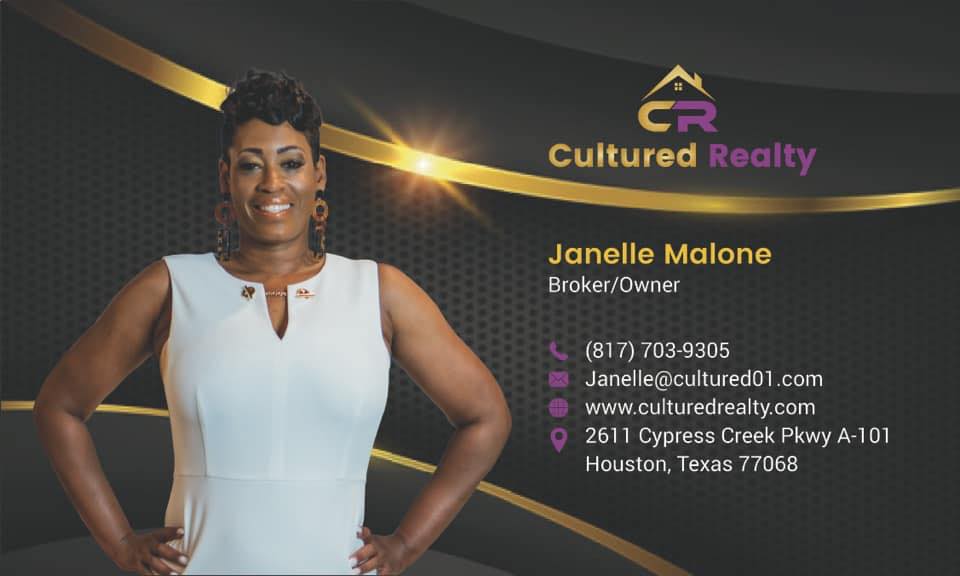 A native of nearby Fort Worth, Texas, Malone is co-owner of Cultured Realty, a Houston-based real estate company she oversees along with fellow business partner Raevonne Walker.
As one of the masterminds of a company that went into operations on February 8, 2020, Malone works in a variety of roles, most notably as a real estate broker, licensed real estate instructor, and productivity coach, among others.
As Malone explains, that she has been afforded the golden opportunity to fortify her assortment of gifts in one of America's most popular industries undoubtedly is a dream come true.
"God gave me a natural gift to educate, encourage, counsel, and assist others," Malone, a graduate of Fort Worth's Trimble Technical High School, said. "I wanted to have time with my children and my real estate career allowed me to be a great mom and never miss an event in their life. The constant push of living by faith has driven me to the person I am today."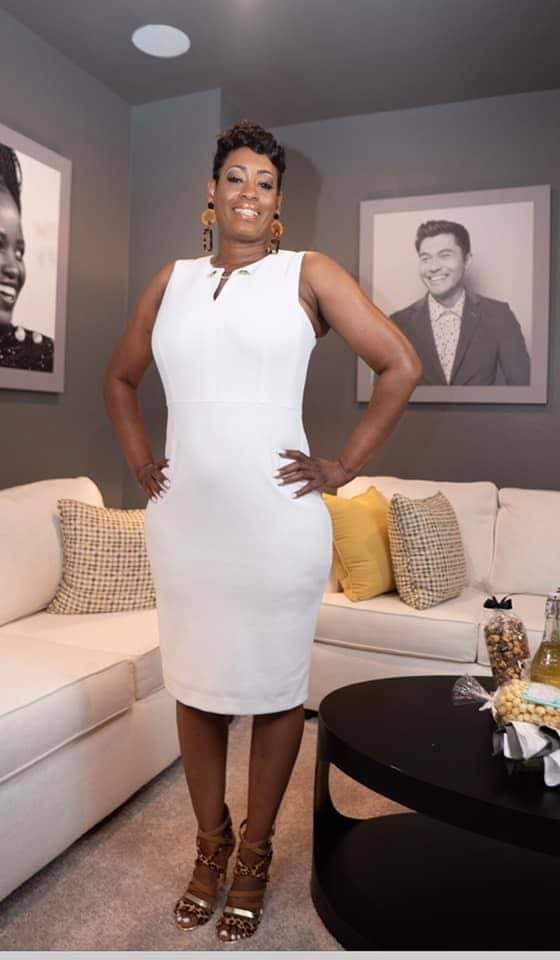 After graduating high school, Malone subsequently earned an Associate's Degree from my associates degree from Tarrant County Community College. Her professional experience in real estate spans two decades, a stint that includes this native Texan having started her own brokerage firm in her native establishment.
Interestingly, Malone joined Keller Williams Realty in 2015 during which she assumed roles as a coach and trainer which, much to her delight, allowed this business coaching guru to train and empower agents nationwide.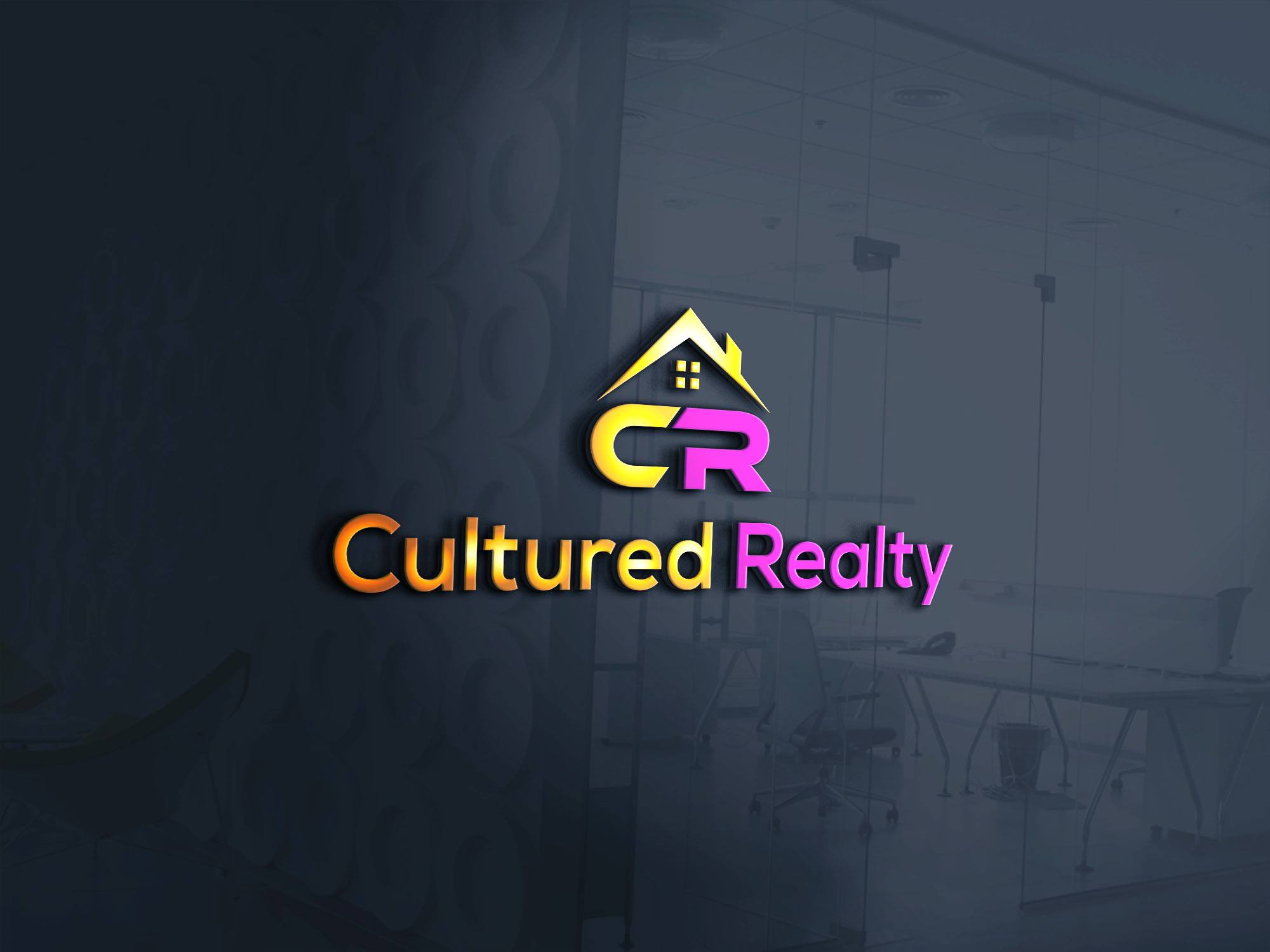 "I'm a real estate broker and I coach agents to success," said Malone who, along with working alongside Walker as the faces of Cultured Realty, teaches courses at Champions Real Estate School a few times a month.
"I create a positive growth environment that allows me to shape agents' mindset and real new levels, both personally and in their business," said Malone, explaining what she loves the most about her profession, which caters mostly to individuals ranging in ages 29 to 52. "I can grow through others. I have a natural ability to reach the unreachable and teach the unreachable."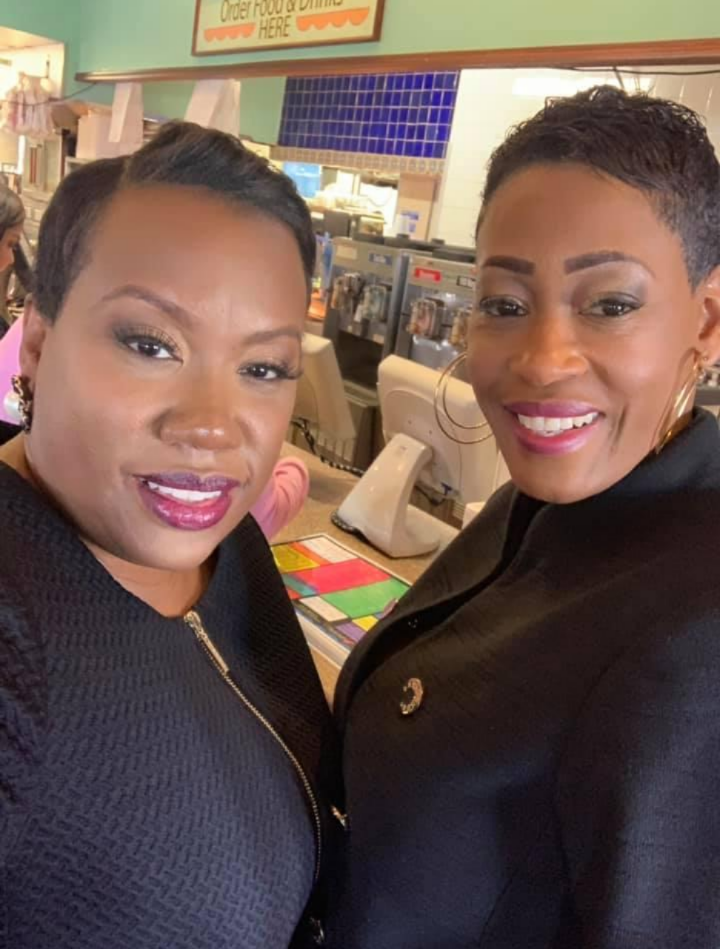 By and large, Cultured Realty has is thoroughly committed to empowering like-minded professionals to become a better version of themselves, a trend that practically sums up its rapid — and continuous — growth since its recent inception.
---
"I want to help people break through barriers that have held back imbedded potential," Malone said. "(I want to help them) reach heights that can change and disrupt generational curses in their families, leave legacies, and live a life by design."
---
In acknowledging God first and foremost for her sustained success, Malone doesn't shy away from the notion that she was blessed mightily to have at her disposal people who helped steer her in the right direction.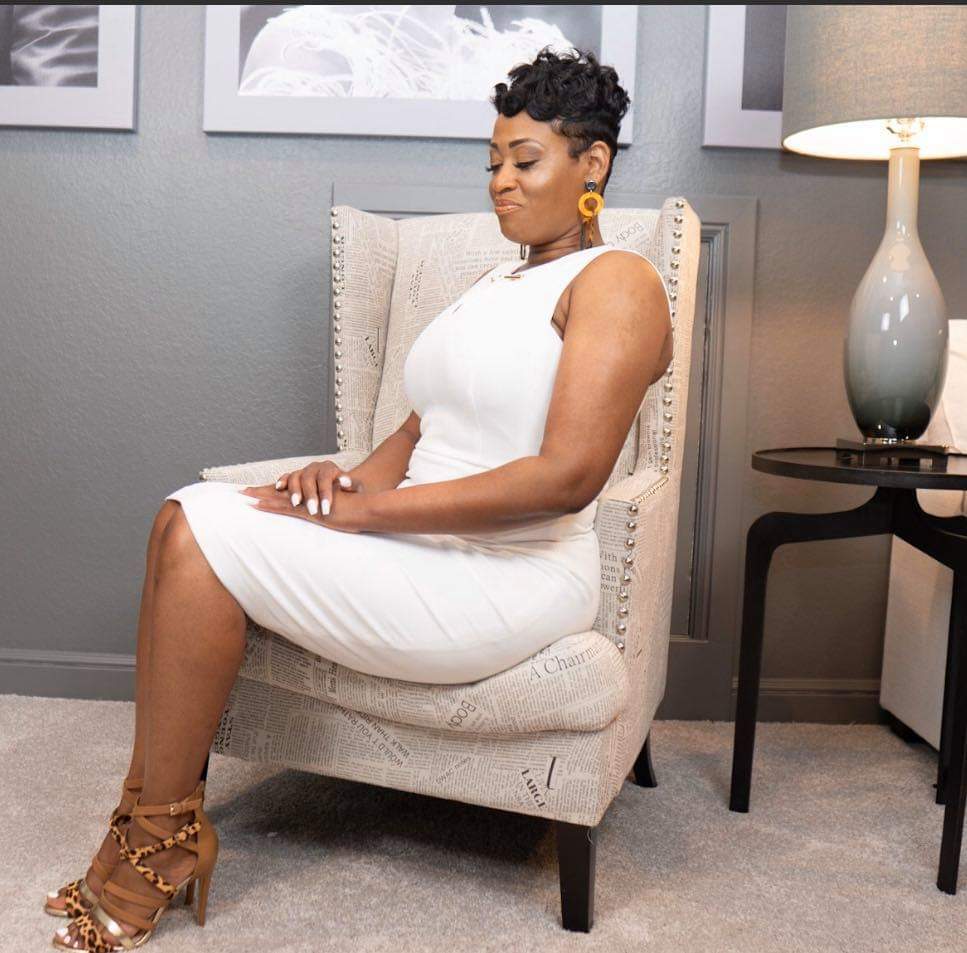 "He always put someone in my path to help and support, and they almost always were better than they came," Malone said. "My ex-husband made me believe that I could orchestrate my own destiny and my small wins were my confirmations."
Today, unlike never before, Malone's primary focus is centered largely helping others to press and navigate their way to entrepreneurship success.
"When I help others grow, I grow," Malone said. "I am charged to use my gifts so I don't disappoint God and I make a good use of my skills. I have so much to share and most of it comes naturally. I believe that you are as strong as your weakest link. It's selfish to be able to help and you don't."
Spoken like a true and long-standing business professional, was literally born into this ever-so-competitive world of entrepreneurship.
---
A RELATED STORY:
Houston businesswoman Raevonne Walker's Cultured Realty growing in unprecedented numbers
---
For more information about Houston-area Businesswoman Janelle Malone of Cultured Realty, to inquire about a public appearance or speaking engagement, call 817.703.9305 or connect with her via Facebook at: https://www.facebook.com/culturedrealty/. Also, send email to:

Janelle@cultured01.com

.
---
CONNECT WITH THIS AWARD-WINNING JOURNALIST FOR MEDIA EXPOSURE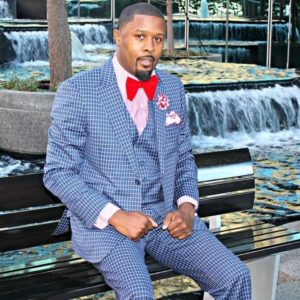 EDITOR'S NOTE: If you are an entrepreneur, business owner, producer, author, athlete, musician, barber, life coach, motivational speaker, cosmetologist, tax preparer, model, or pastor/minister who is seeking exposure and would like to share your story with an in-depth news feature, call Reporter Andre Johnson at 901-690-6587 or Facebook message him under "Andre T. Johnson" for details.
Andre Johnson is the award-winning Founder and Publisher for Making Headline News. A 2000 graduate of the University of Memphis School of Journalism and a former staff reporter of sports for the Memphis Commercial Appeal newspaper, Johnson covers the NBA Southwest Division from Dallas, Texas. To reach Johnson, send email to makingheadlinenews@gmail.com or to memphisgraduate@yahoo.com. Also, follow him on Twitter @AJ_Journalist.