Mississippi entrepreneur Taneshia Griffin's hand-crafted candle business venture is steadily attracting a global presence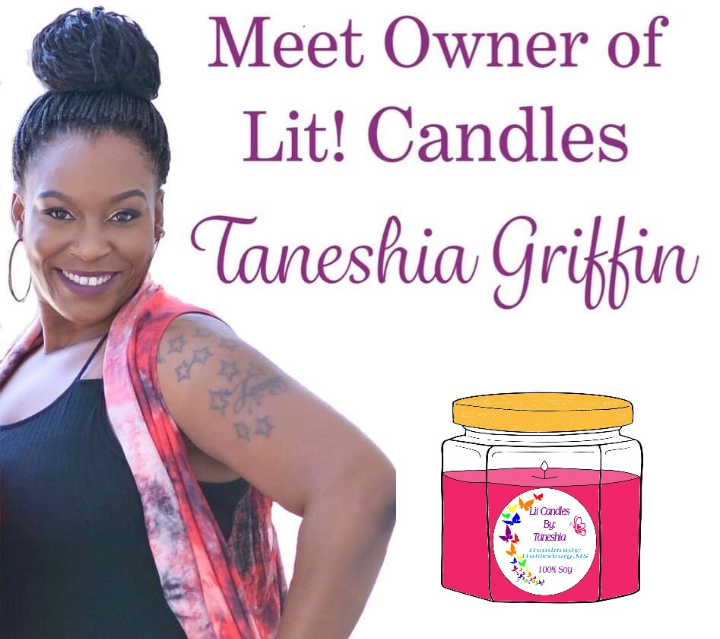 ---
Let nothing be done through selfish ambition or conceit, but in lowliness of mind let each esteem others better than himself. (Philippians 2:3 NKJV)
---
BEACON OF

LI

GH

T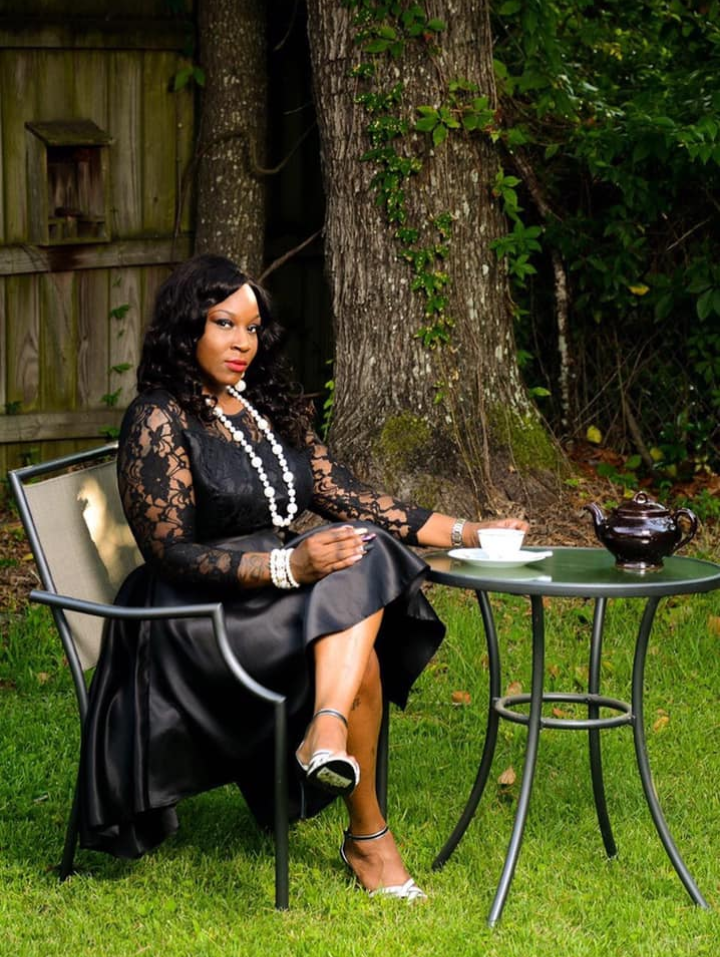 ---
You don't have to encourage Taneshia Griffin to make it a point to esteem others better than herself, as the above Biblical passage suggest.
Given the immeasurable strides she's made in the ever-so-competitive customer service industry throughout the years, it's safe to say she could probably teach others a thing or two about such a trend.
"The thing I love most about my business is how I get to interact with customers," Griffin told Making Headline News this week. "I am huge on customer service, due to me being in the field for the past 15 years."
To her distinctly unique credit, Griffin's customer service attributes have nothing short of remarkable, particularly as the owner and CEO of Lit! Candles By Taneshia, her thriving, flourishing Hattiesburg, Mississippi-based hand-crafted candle business that went into full operations in 2017.
---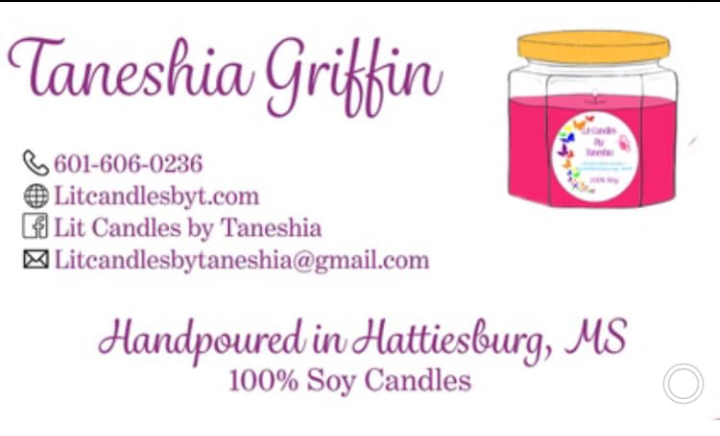 For Griffin, 38, her relatively new endeavor, by all accounts, has blessed her mightily, in large part because customers ranging mostly between the ages of 30 to 50 have come to embrace her business.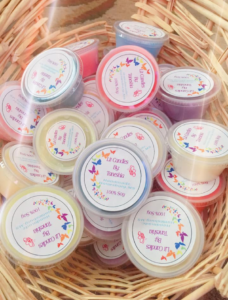 "I love reaching out to new customers and seeing their faces when they get a whiff of the amazing smell of Lit! Candles by T," Griffin said.
A rising business that is starting to attract more of a global presence, considering Griffin's products can be shipped outside of the United States, Lit! Candles by T are 100 percent soy wax and are individually hand poured.
Generally, soy wax, Griffin explained, is a 100 percent all-natural wax made from hydrogenated soybean oil that is available is several forms, including soy wax flakes which is what this Mid-South businesswoman customarily uses to handcraft each individual candle.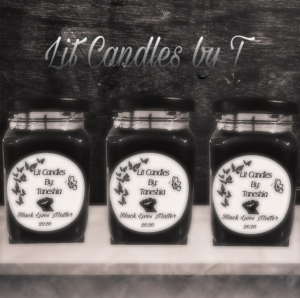 "My 100 percent soy wax candles come in a variety of scents, from home baked goods, perfume, sweets, essential oil scents and more," Griffin said.
A native of Portsmouth, Virginia who was practically raised in nearby Virginia and spent four years Yokosuka, Japan, Griffin said her competitive drive for delving off into entrepreneurship stems from the notion that she's a "military brat."
"I've always learned to stay structured, poise and how to excel above and beyond in all I do," Griffin said. "I took these lessons learned early in life and put them to work in my own work ethics as a business owner. I realized there is nothing too big that I can't overcome. I am more than a conqueror."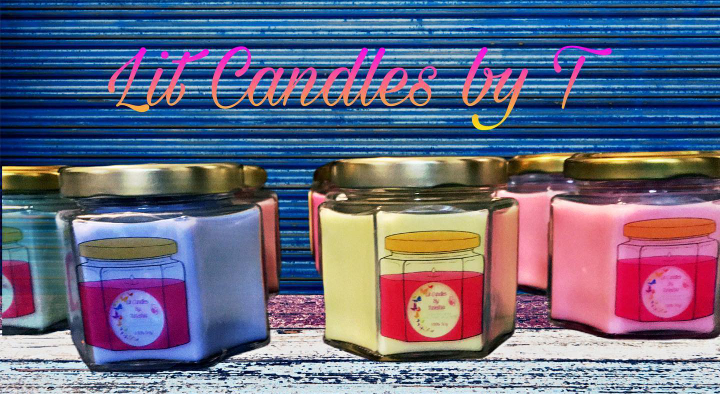 ---
Having graduated high school in Japan in  2001 — "and experienced so much within the Japanese culture," she said — Griffin subsequently moved to Seoul Korea, where she enrolled at University of Maryland in that city, but withdrew because she relocated by to the states.
Although advancing her post-high school education was temporarily halted, Griffin has managed to establish a business that has brought her a considerable amount of success.
Griffin, in fact, has been a vendor at multiple events around the country, most notably in Virginia, Mississippi, Florida, Texas, and Louisiana, among other establishments.
"I also ship my candles worldwide," said Griffin, whose products have been sold in Japan and Africa, "two places I get excited when I see those orders come in," she said.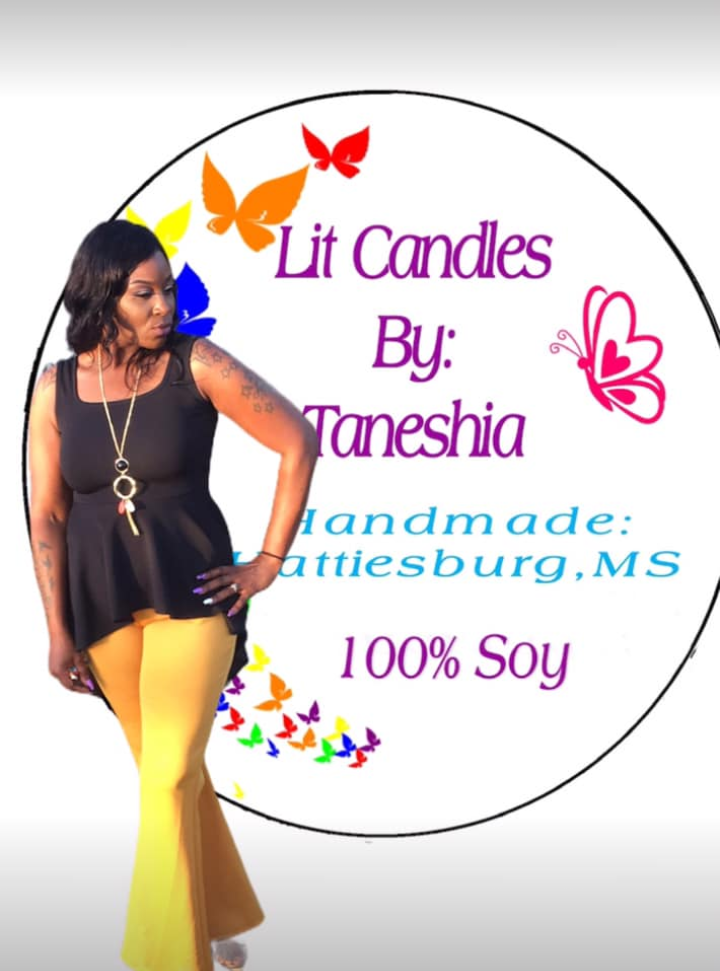 "My personal mission is to make people feel comfortable in their homes, workspace or wherever you have your candles," Griffin said. "I want people to smell my candles when lit and have that scent bring a peace to their minds.
"For example: I have a candle fragrance called 'Bedtime' and this scent is very relaxing and it calms you," Griffin continued. "I want to leave a lost lasting positive impression on others. I want people to look at a high-end candle company and compare it to Lit Candles. It may sound weird, but if I have a product that someone can compare it to a high-end product, I will be satisfied…which by the way, I have been told my candles are better that Bath and Body Works."
As for the continuous progress of her business, Griffin credits her son, Josiah, and daughter, Xenayas, for greatly inspiring her to broaden her horizon and enhance her venture.
"I want my children to have something in life whenever I leave this earth," Griffin said. "My kids are my motivation in all I do.
While the COVID-19 pandemic crisis has reduced her effectiveness as it pertains to making public appearances to promote her products — "It has really been hard to get out there and interact with people as I'd like to do," she said — Griffin is grateful of the fact that her rising hand-crafted candle business aligns with the divine purpose for which she was created.
"Growing up in the church, my faith is very strong," Griffin said. "I believe in doing everything with putting God first (and that) prayer will get you where you are trying to go. The way I inspire others is by uplifting them. No matter how difficult the times are in your life, keep your head up press forward and don't let the enemy destroy what you have been created on this earth to do.

"My friends always ask me, 'Why do you see positivity is literally everything?'" Griffin continued. "My answer is simple, I'm not here to judge and I'm not here to put down others. I have always felt God created me to be an uplifting woman to help those who are in bad places in their lives."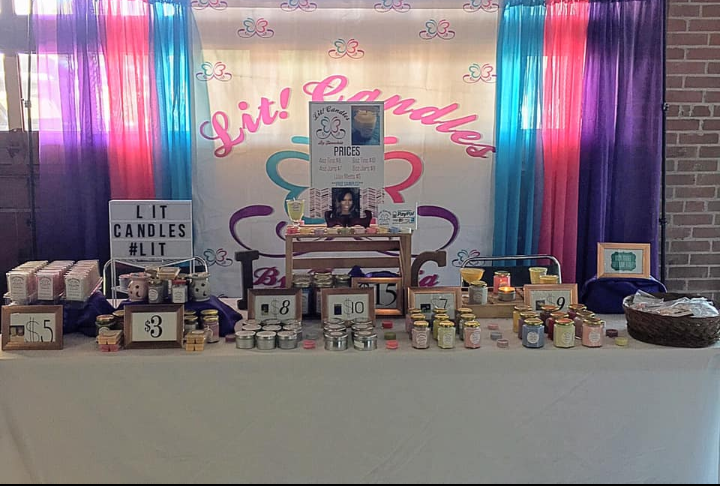 ---
As for why Griffin deems it essential to use a butterfly for what she describes a "representation" of her distinctly unique candles, there is, in fact, a rather compelling, unorthodox correlation, she acknowledged.
"Butterflies are deep and powerful representations of life," Griffin explained. "Around the world, people view the butterfly as representing endurance, change, hope, and life. With that being said, my business shows my change into a whole different woman…growth.
"Lit gives me hope for my future…and I will endure every obstacle that comes my way, whether positive or negative. Just like a butterfly once was a caterpillar, Lit! Candles By Taneshia, too, is growing constantly, blossoming into a million dollar cooperation."
With God, her Helper, steering the way.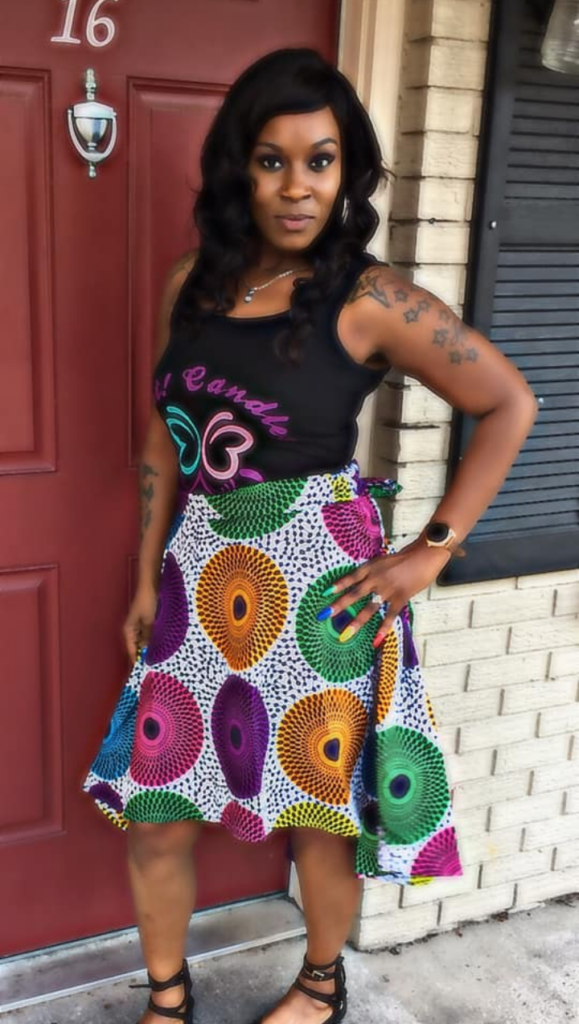 ---
MORE ON GRIFFIN'S VENTURE:
---
---
CONNECT WITH THIS AWARD-WINNING JOURNALIST FOR MEDIA EXPOSURE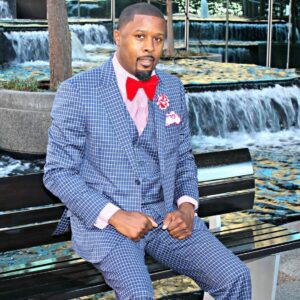 EDITOR'S NOTE: If you are an entrepreneur, business owner, producer, author, athlete, musician, barber, life coach, motivational speaker, cosmetologist, tax preparer, model, or pastor/minister who is seeking exposure and would like to share your story with an in-depth news feature, call Reporter Andre Johnson at 901-690-6587 or Facebook message him under "Andre T. Johnson" for details.
Andre Johnson is the award-winning Founder and Publisher for Making Headline News. A 2000 graduate of the University of Memphis School of Journalism and a former staff reporter of sports for the Memphis Commercial Appeal newspaper, Johnson covers the NBA Southwest Division from Dallas, Texas. To reach Johnson, send email to makingheadlinenews@gmail.com or to memphisgraduate@yahoo.com. Also, follow him on Twitter @AJ_Journalist or Instagram at @makingheadlinenews.