THANK Y'ALL: Inaugural Next Level Top Up Stop Kidz Entrepreneurs was a huge success, Keeping Families Connected officials said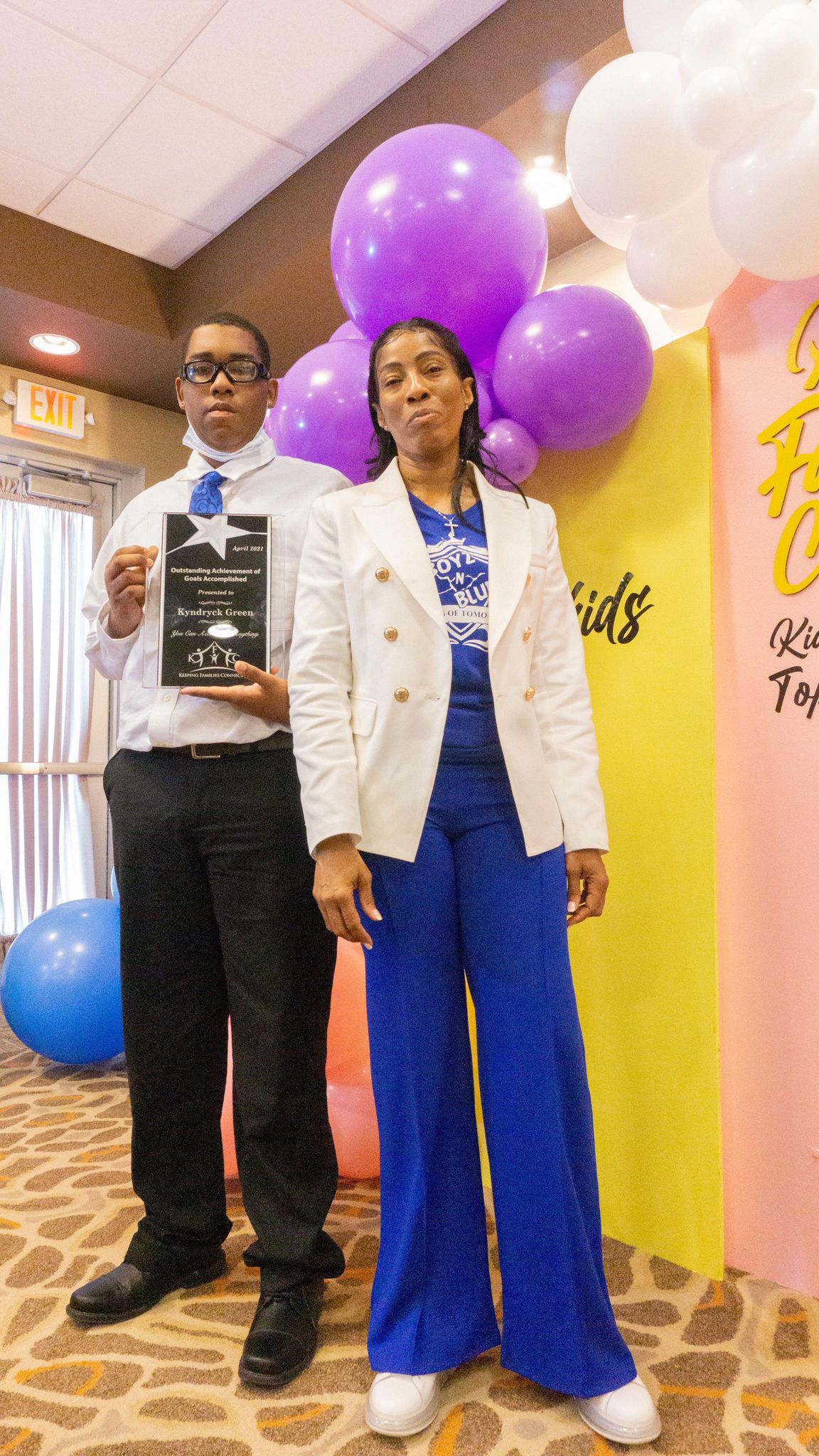 ---
OFF THE CHAIN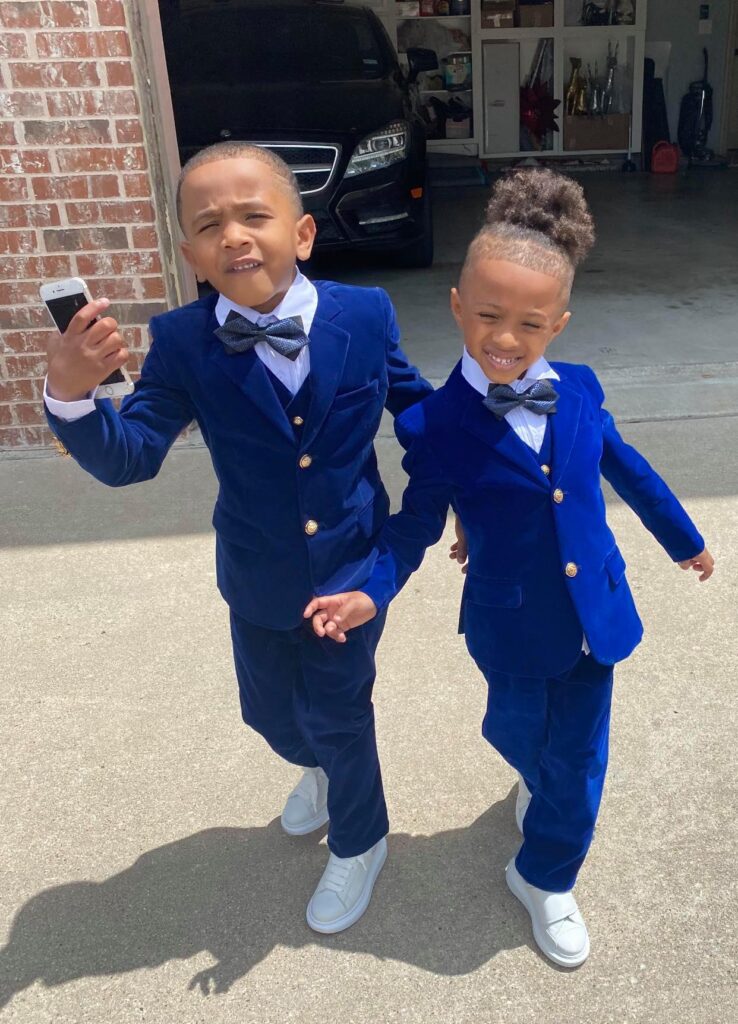 ---
DALLAS — As far as slang terms go, the inaugural Next Level Top Up Stop Kidz Entrepreneurs was lit.
In a nutshell, this event was overwhelmingly fun for the most part.
"We outdid ourselves with the Next Level Top Up Stop," said Keeping Families Connected CEO Letitia Scott Jackson, whose organization was responsible for spearheading the April 24 community-wide event during which young business owners were afforded the luxury of showcasing their respective venture.
Powered by Keeping Families Connected, the two-hour Next Level Top Up Stop Kidz Entrepreneurs took place at the Cambria Hotel Plano-Frisco and was accompanied by the theme, "Support Our Youth."
---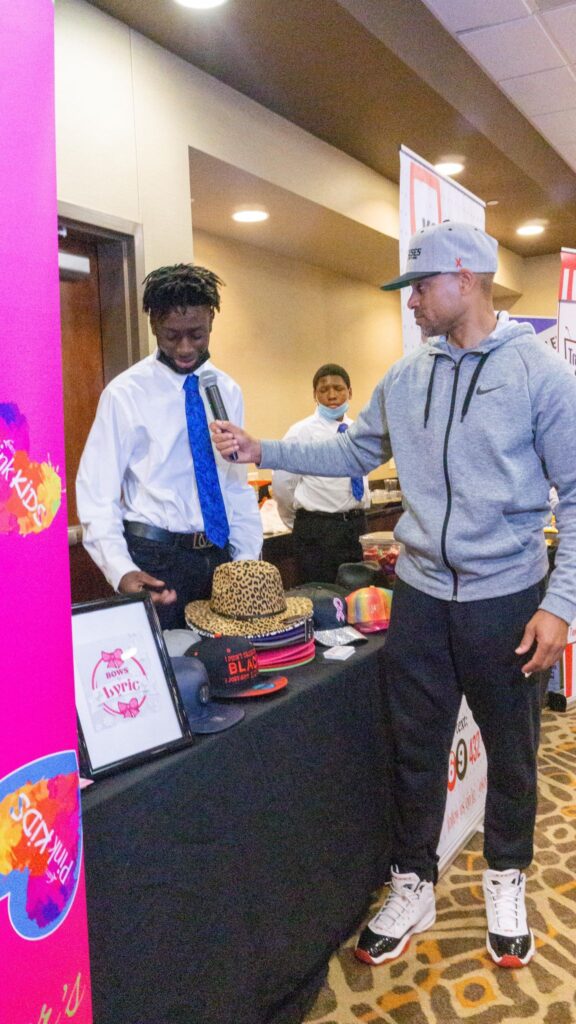 ---
Hosted by Rocky "Rock-T" Turner of the nationally syndicated The Rickey Smiley Morning Show, Scott Jackson and her staff were pleased with a turnout of an event that resulting in a standing-room-only crowd.
Most importantly, Keeping Families Connected officials were impressed by the revenue generated for a first-year event that essentially exceeded their expectations.
"Between 13 kids, teens, and young adult businesses, they brought in about four grand in two hours," Scott Jackson told Making Headline News this week. "Jaden & JaBraden Linnear, five and six-year-old proud owners of Boss Brothers by Juju & Jays New To You, raised about $500 by themselves. (They are) well on their way."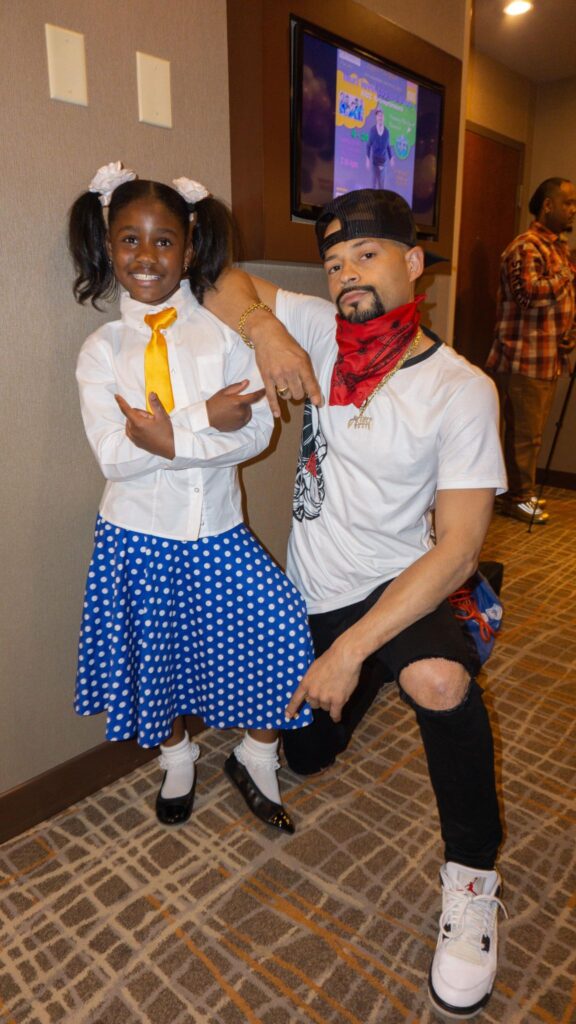 ---
Other dignitaries who attended the Next Level Top Up Stop were also intrigued by the turnout, most notably "Rock-T," a renowned national radio and television personality, motivational speaker, producer, DJ, philanthropist, and entrepreneur who is widely regarded for having hosted several national programs and events.
"Rock-T was elated to be part of such an awesome event," Scott Jackson. "He said it was unheard of for one person to take their money and start businesses for kids, teens, and young adults. He said he wish someone would've showed him this growing up. What stood out about the event was the fact that everyone business owner had their own business cards, logos, retractable banners, and merchandise, although they were all uniformed (about it)."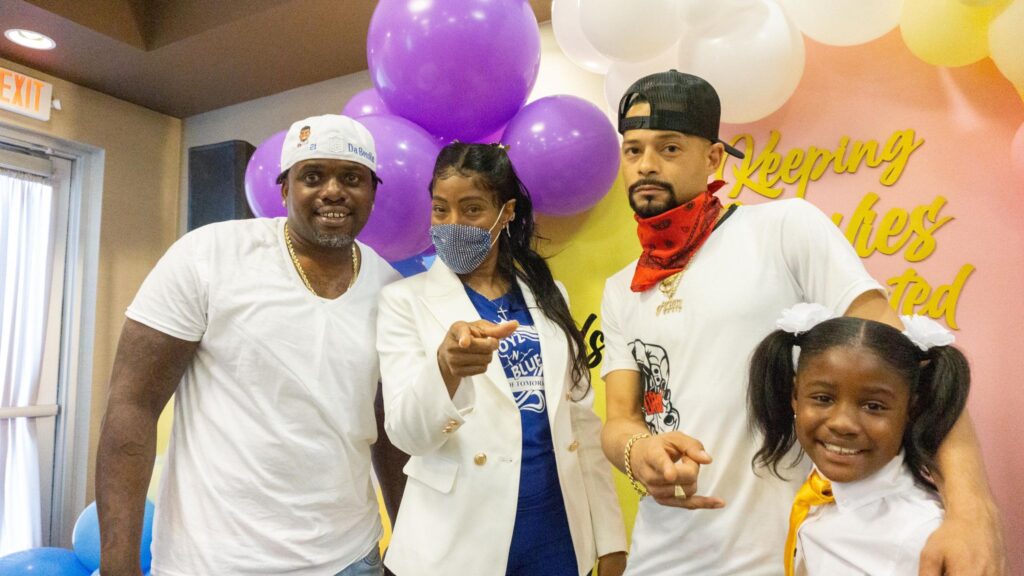 ---
Awards were also given out during the inaugural Next Level Top Up Stop Kidz Entrepreneurs. Young businessman Kyndryck Green, the 17-year-old owner of KGP Productions, came away with an award for accomplishing his six-month entrepreneurial goals in a span of just months.
"He wanted a new job, his own clothing line, a driver's permit, and a car," Scott Jackson said of Green. "He has all of that."
---
NEED NATIONAL MEDIA EXPOSURE? CALL TODAY

: 

901.690.6587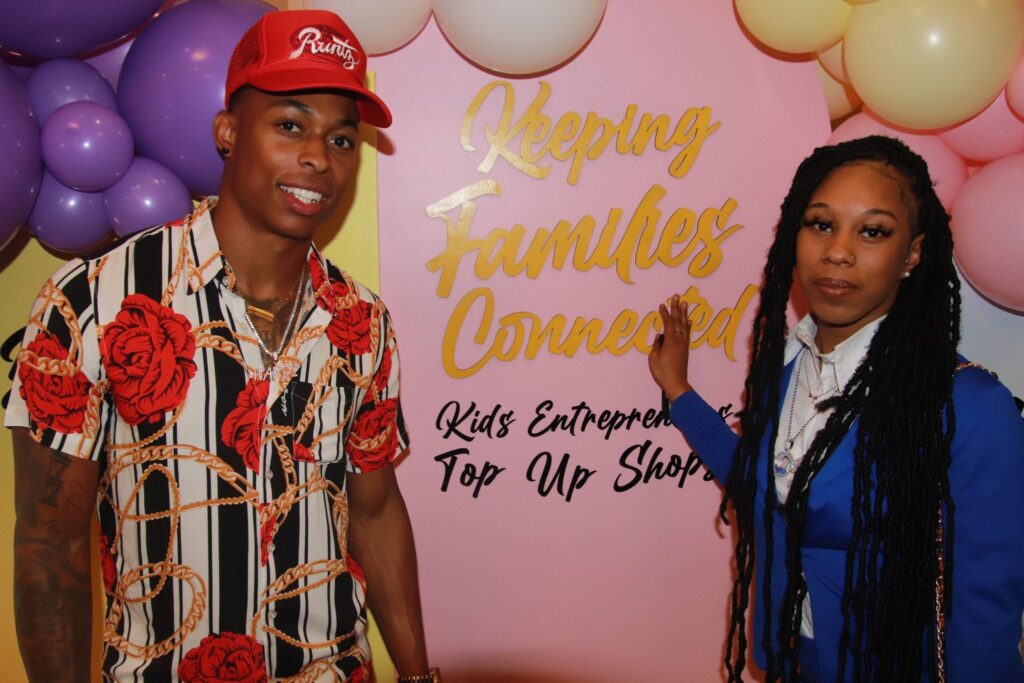 ---
Keeping Families Connected's next event is the Creations of Fashion For A Cause, a fashion show that is scheduled to take place June 19.
"Keep your eyes and ears open to see where we will be popping up next," said Scott Jackson, who also expressed gratitude to "Rock-T," Dallas/Fort Worth radio/television personality J-Kruz DFW, and Lenard Meyers, a renowned celebrity barber, influencer, and model.
---
A RELATED STORY
Texas author Letitia Scott-Jackson's newly-produced book selling by unprecedented numbers
---
For more information about Dallas/Fort Worth-area Businesswoman Letitia Scott Jackson of Keeping Families Connected, or to schedule her for a public appearance, a book signing or speaking engagement, connect with her via Facebook at: https://www.facebook.com/tetiascott. Also, send email to:

keepingfamiliesconnected2015@yahoo.com

.
---
CONNECT WITH THIS AWARD-WINNING JOURNALIST FOR MEDIA EXPOSURE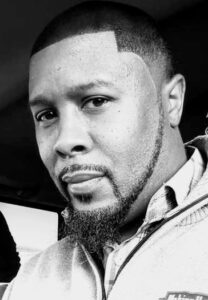 EDITOR'S NOTE: If you are an entrepreneur, business owner, producer, author, athlete, musician, barber, life coach, motivational speaker, cosmetologist, tax preparer, model, or pastor/minister who is seeking exposure and would like to share your story with an in-depth news feature, call Reporter Andre Johnson at 901-690-6587 or Facebook message him under "Andre T. Johnson" for details.
Andre Johnson is the award-winning Founder and Publisher for Making Headline News. A 2000 graduate of the University of Memphis School of Journalism and a former staff reporter of sports for the Memphis Commercial Appeal newspaper, Johnson covers the NBA Southwest Division from Dallas, Texas. To reach Johnson, send email to makingheadlinenews@gmail.com or to memphisgraduate@yahoo.com. Also, follow him on Twitter @AJ_Journalist or Instagram at @makingheadlinenews.