WHEN THE SOUL CRIES: Houston Chirstian-based writer LaKeisha Trimm-Green embraces God's revelation, composes Books 4 through 7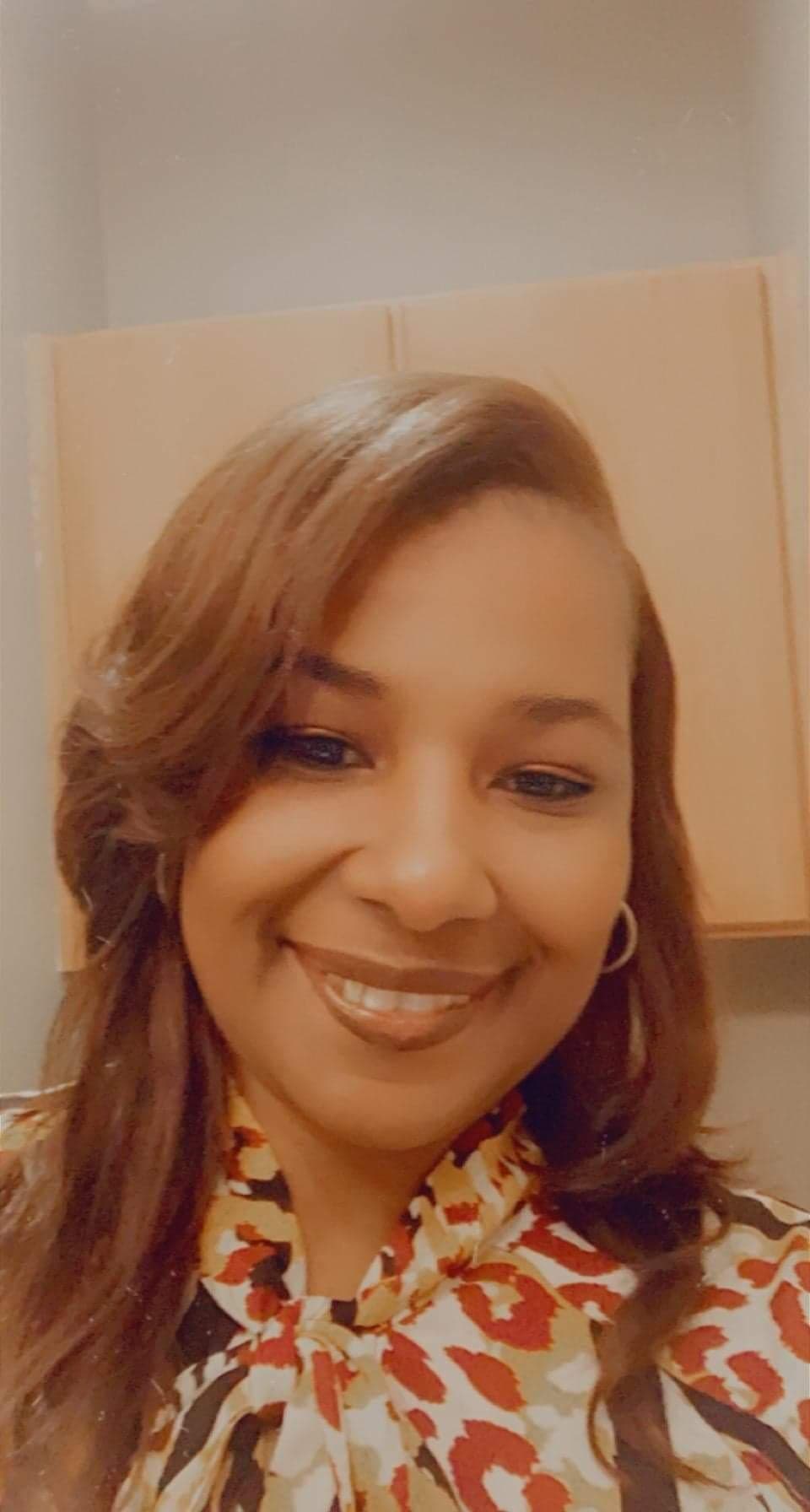 ---
We then that are strong ought to bear the infirmities of the weak, and not to please ourselves. (Romans 15:1 KJV)
---
ON CRUISE CONTROL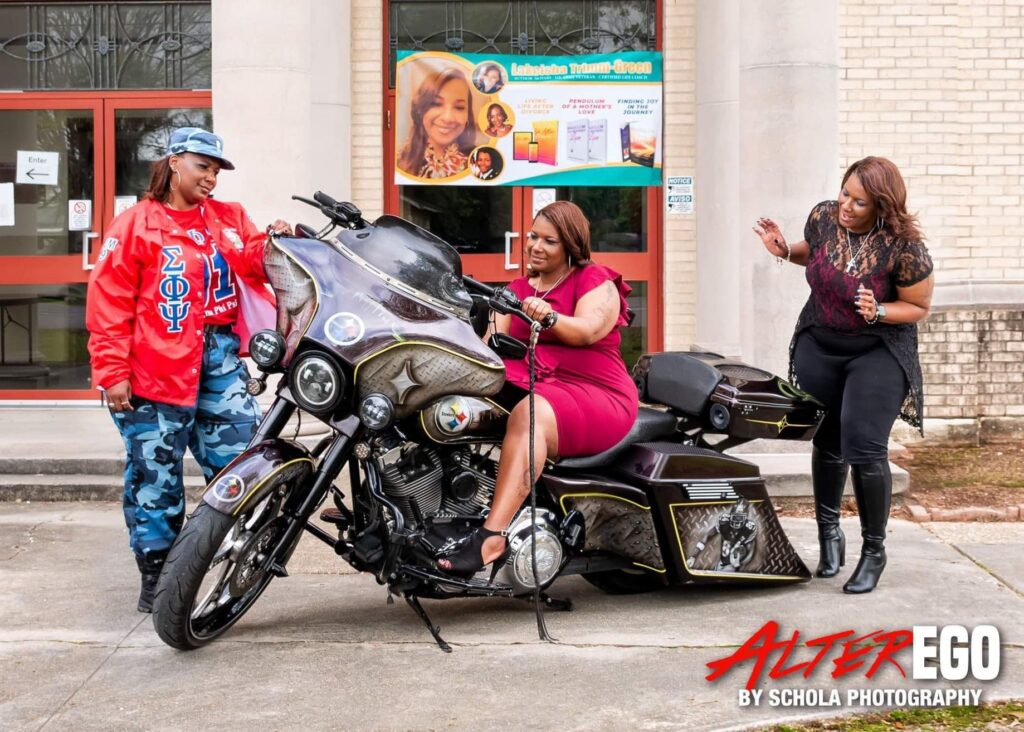 ---
To her distinctly unique credit, it's safe to assume that LaKeisha Trimm-Green has this authorship thing down pat.
Approximately four months after witnessing the release of her third collaborative project, Trimm-Green is simultaneously involved in composing four books, all of which align with the above Biblical passage.
The latest written work that is starting to create a national buzz is When The Soul Cries Volume 3: Trauma. Tears. Triumph, an awe-inspiring anthology that is spearheaded by fellow Houston-area author Adrienne E. Bell.
A book that is comprised of six co-authors, When The Soul Cries Volume 3: Trauma. Tears. Triumph depicts the life-altering, spiritually-empowering testimonies of a gallery of Christian-based writers, all of whom have endured and overcame what the visionary describes as "tremendous amounts" of emotional abuse, constant disappointment, and heart-breaking betrayal, according to detailed synopsis of this book at Amazon.com.
---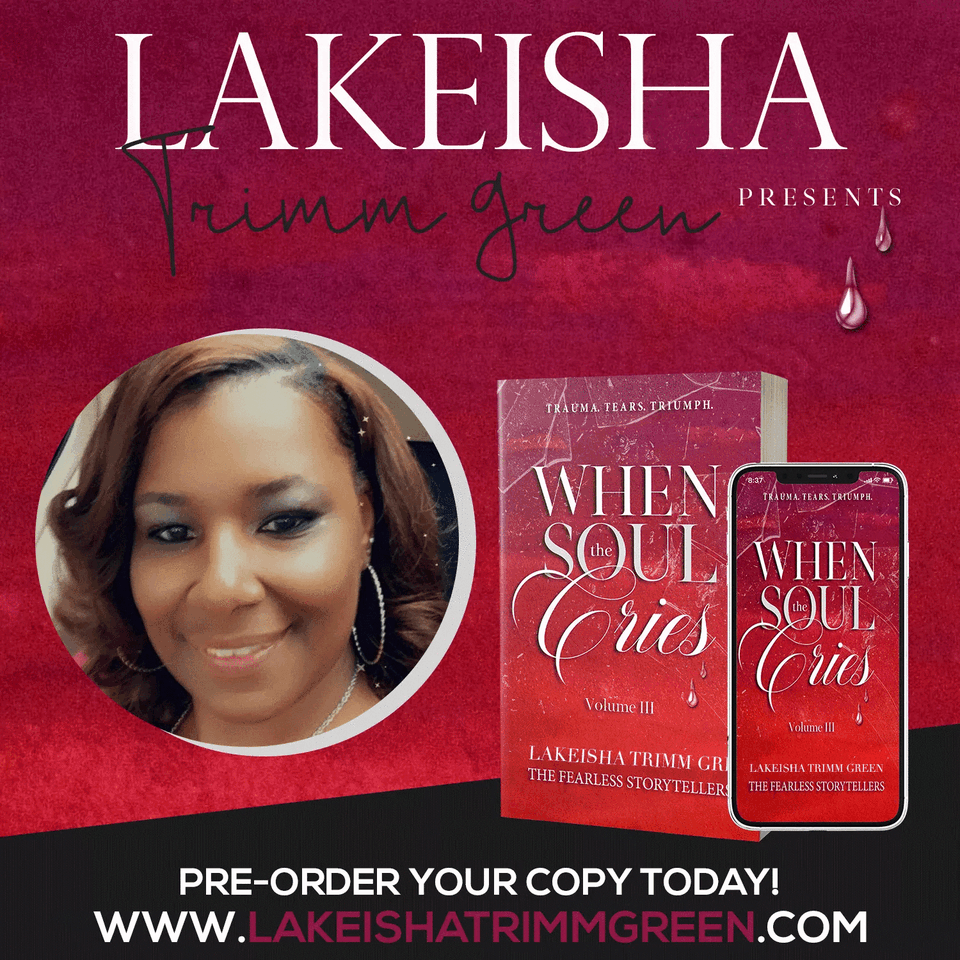 ---
Powered by The Fearless Storytellers' Movement, When The Soul Cries Volume 3: Trauma. Tears. Triumph consists of a six devout women of faith, each of whom are passionate about helping other women learn from their mistakes and, most of all, win the right way in what they have collectively dubbed "our romantic relationships."
"Even though they have experienced trauma in life, their tears do not override their triumph," an Amazon spokesperson for When The Soul Cries Volume 3: Trauma. Tears. Triumph said. "Meet The Fearless Storytellers and engage with their amazing stories."
A book that is comprised by 250 pages in length, When The Soul Cries Volume 3: Trauma. Tears. Triumph officially debuted in April 2021.
"God has been doing great works in my life this year," Trimm-Green, during an interview this week with Making Headline News, said of her latest authorship endeavor and her fourth collaborative project. "I just can't praise Him enough. When The Soul Cries Volume 3 is a compilation project with six amazing women, telling their stories of pain, trials, tribulations, divorce, suffering, being used and abused, and many more. It's a must read."
So are the other books that bear the name of this beloved Texas author.
Besides When The Soul Cries Volume 3: Trauma. Tears. Triumph, Trimm-Green has contributed to two other anthologies: Beneath The Surface and Life Under The Mask."
Not to be outdone, Trimm-Green deemed it essential to compose When The Heart Cries: Overcoming Grief, her featured written work she assembled alongside her daughter, Anntonette Trimm.
---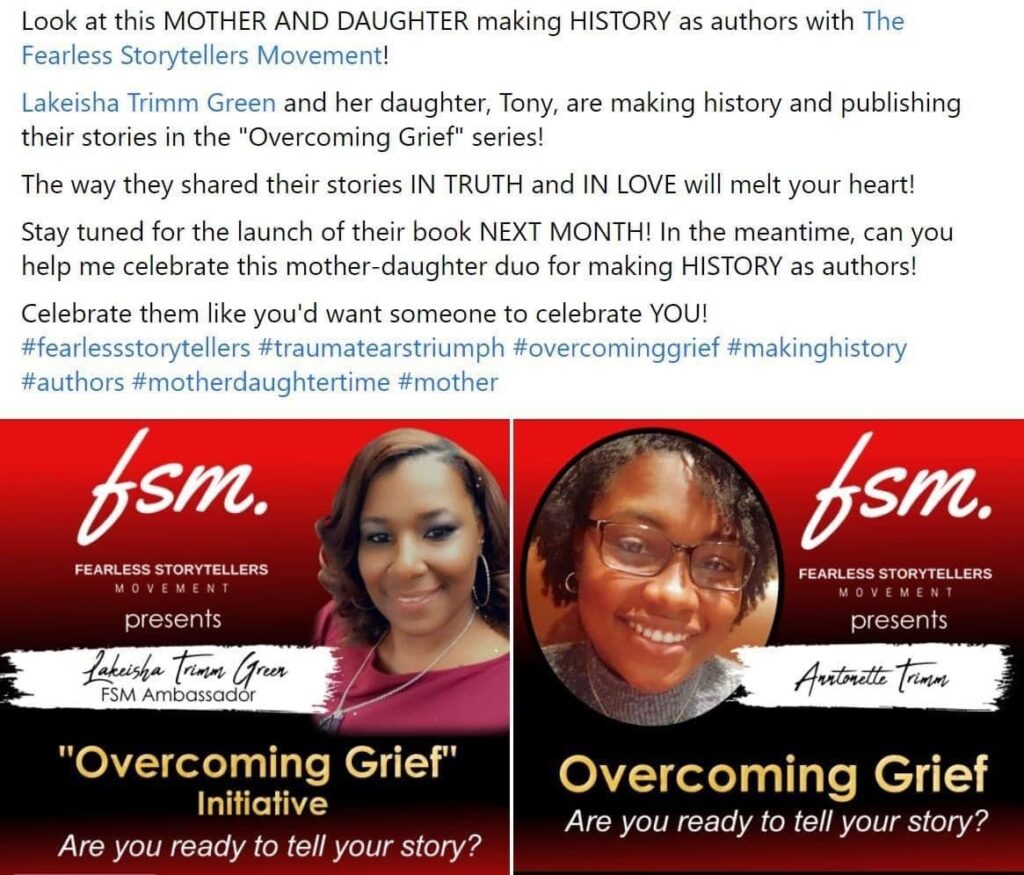 ---
A book that is published by The Fearless Storytellers Movement, When The Heart Cries: Overcoming Grief is appropriately accompanied by the theme, "Mother And Daughter Making History," given they deemed it necessary to publish their stories as apart of what is known as the "Overcoming Grief" series.
Trimm-Green's When The Heart Cries: Overcoming Grief is scheduled to debut in May 2021.
"This is a book about real life stories, not something you see on television that was scripted," Trimm-Green, native of Franklin, Louisiana, wrote in an April 7 Facebook post. "No, this is from the women who lived through the pain, who suffered the abuse, who stayed through the struggles, and who held up the honor (of their) husband. Life is hard, but they live through it. Thank you, Lord, for letting us live to tell our stories, to be able to help someone else going through what we went through."
Interestingly enough, Trimm-Green's decision to join her third and fourth anthologies came weeks after she witnessed the release of Takia Chase-Smith's collaborative book, Pendulum Of A Mother's Love, and after her solo-authored project, Living Life After Divorce, a spiritually-empowering written document that depicts an assortment of life-altering testimonies and developments amid this Christian-based author's marital dissolution.
---
---

"On December 17, 2020, less than a week from talking about the other collaborations, another blessing came," said Trimm-Green, referring to Beneath The Surface and Life Under The Mask ("which I was living at that time," she admitted). "It was all God's (doing) all in His timing. I was in all the way. God saw I needed a way out to release what I was going through, and putting on paper was His way for me to release it, so I prayed on it and (moved forward with it)."
All things considered, Trimm-Green's quest to produce four books in recent months comes amid much soul searching, coupled with a divine sense of direction from God, she recalls.
---
NEED NATIONAL MEDIA EXPOSURE? CALL TODAY

: 

901.690.6587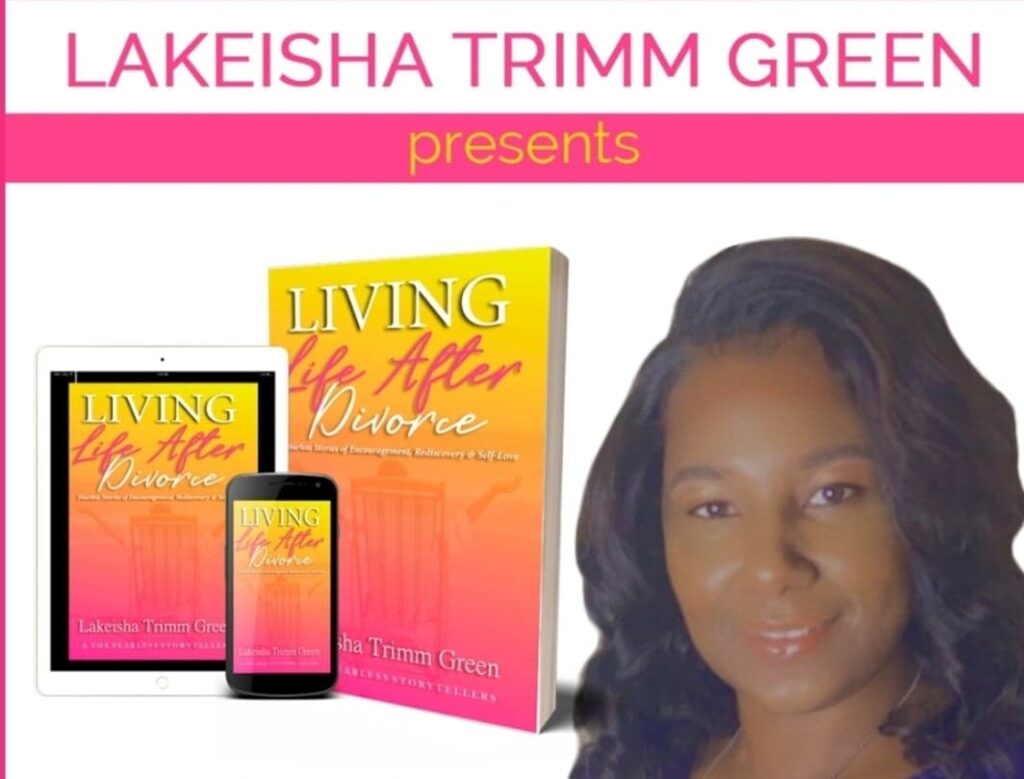 ---
"When I was going over my story for When the Soul Cries, it was the time of the holidays approaching, and I don't really like celebrating because my mom's birthday is December 31 and it hits hard for me sometimes," Trimm-Green explained. "I asked the publisher can we work one more and she said she was finished, but she would do it for me. She asked me what I wanted it to be about, and I told her something about grief, and that's when (the book) was created (and was named) When the Heart Cries: Overcoming Grief. All these collaborations were sent by God in less than three weeks apart."
Regardless, it's safe to assume that this beloved Texas writer has his authorship thing down pat.
---
A RELATED STORY
Houston author LaKeisha Trimm-Green on Book No. 3: 'My words are my way of healing my heart and hopefully helping others'
---
For more information about Houston-area Author LaKeisha Trimm-Green, to inquire about her books, a speaking engagement or book signing, call 832.273.4228 or connect with her via Facebook: https://www.facebook.com/lakeishamt. Send email to:

speciallygods@icloud.com

.
---
CONNECT WITH THIS AWARD-WINNING JOURNALIST FOR MEDIA EXPOSURE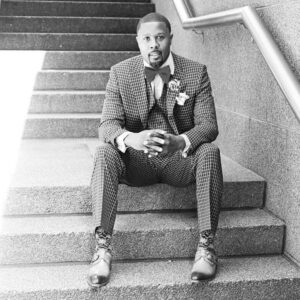 EDITOR'S NOTE: If you are an entrepreneur, business owner, producer, author, athlete, musician, barber, life coach, motivational speaker, cosmetologist, tax preparer, model, or pastor/minister who is seeking exposure and would like to share your story with an in-depth news feature, call Reporter Andre Johnson at 901-690-6587 or Facebook message him under "Andre T. Johnson" for details.
Andre Johnson is the award-winning Founder and Publisher for Making Headline News. A 2000 graduate of the University of Memphis School of Journalism and a former staff reporter of sports for the Memphis Commercial Appeal newspaper, Johnson covers the NBA Southwest Division from Dallas, Texas. To reach Johnson, send email to makingheadlinenews@gmail.com or to memphisgraduate@yahoo.com. Also, follow him on Twitter @AJ_Journalist or Instagram at @makingheadlinenews.