REDEMPTION GLORY: Dallas/Fort Worth author LaQuinta L. Layton's 'EMERGENCE' book creating a massive national buzz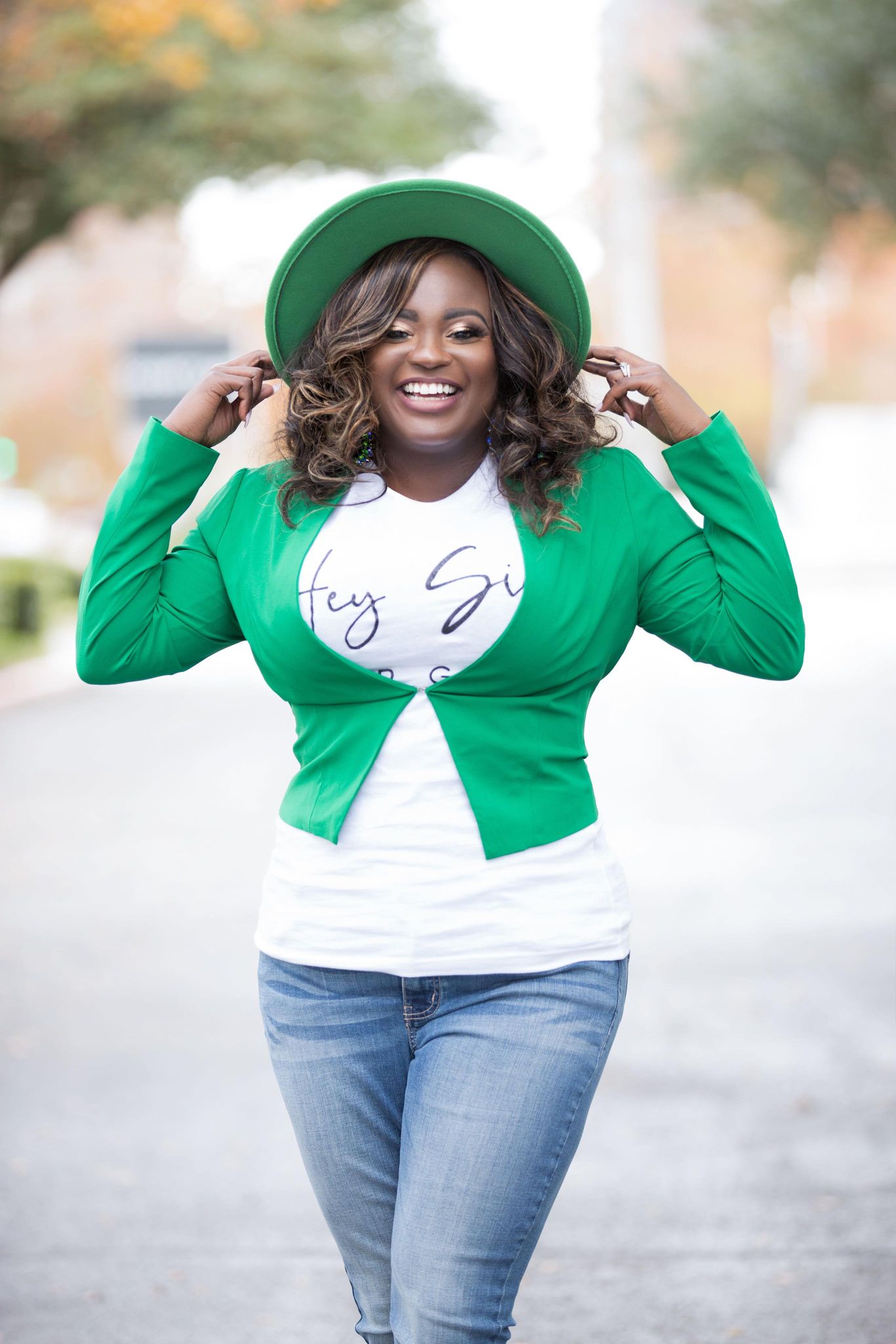 ---
EDITOR'S NOTE: In honor of Dallas/Fort Worth Christian-based author LaQuinta Layton's recently released new book, Making Headline News' editorial staff deemed it essential to appropriately label this news report an "August Premiere Special" to kick off the eighth month of the year.
---
For I reckon that the sufferings of this present time are not worthy to be compared with the glory which shall be revealed in us. (Romans 8:18 KJV)
---
GLORY TO GOD!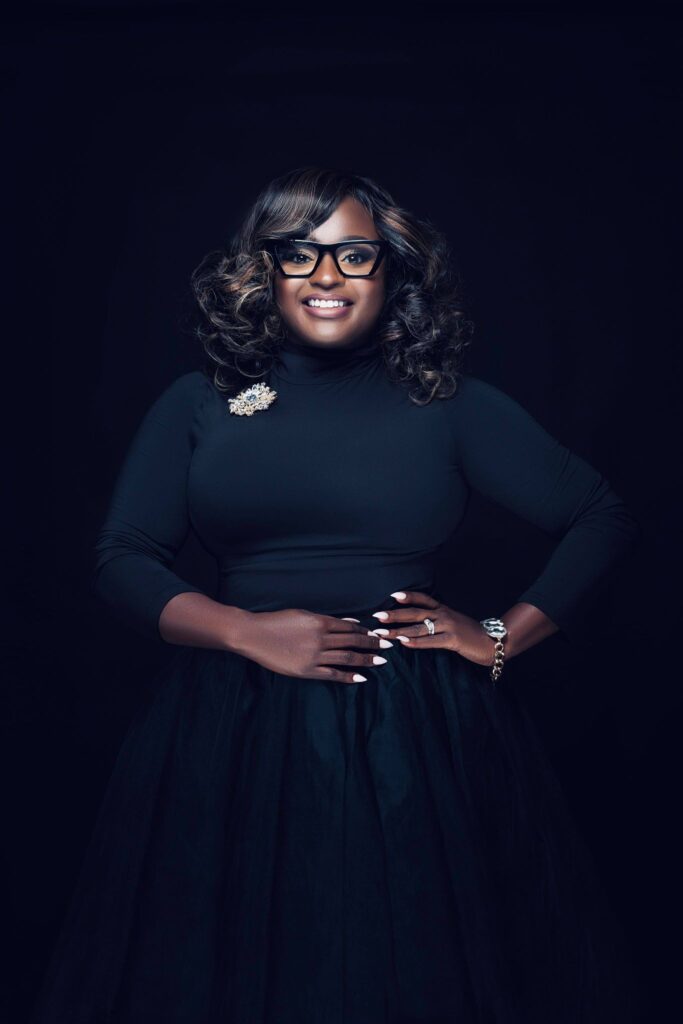 ---
DALLAS — Just before midday CST on Friday, LaQuinta L. Layton hastened to social media, where she spearheaded what could be appropriately described as a proverbial "thank you" coming-out-party, of sorts.
Said Layton before her nearly 2,300 Facebook followers in a rather spirited, heartfelt post that was accompanied by periodic emojis:
"Did I ever say thank you? These words feel almost inadequate when I think of the love and support you all have extended to me during my book launch! Wow isn't sufficient! Thank you doesn't seem like enough! I love you is all I can say to articulate my (heart) at this present moment"
Consequently, Layton commenced to issuing public vote of thanks to her gallery of catalysts, or those who have proven to be crucial game changers, particularly with regards to helping her achieve arguably her grandest milestone to date.
From Nikia Blakely (her publisher), to Bree Moody (her editor and graphic designer), to Nicole Brooks ("for using your amazing gift to handle the beautiful decor!"), to Anointing Hands Catering ("thank you for the delicious food"), Layton's humble demonstration of gratitude was nothing short of charismatic as she recognized the supporting cast for an EMERGENCE: From Grief To Glory book that has been as good as advertised since its ceremonious release.
---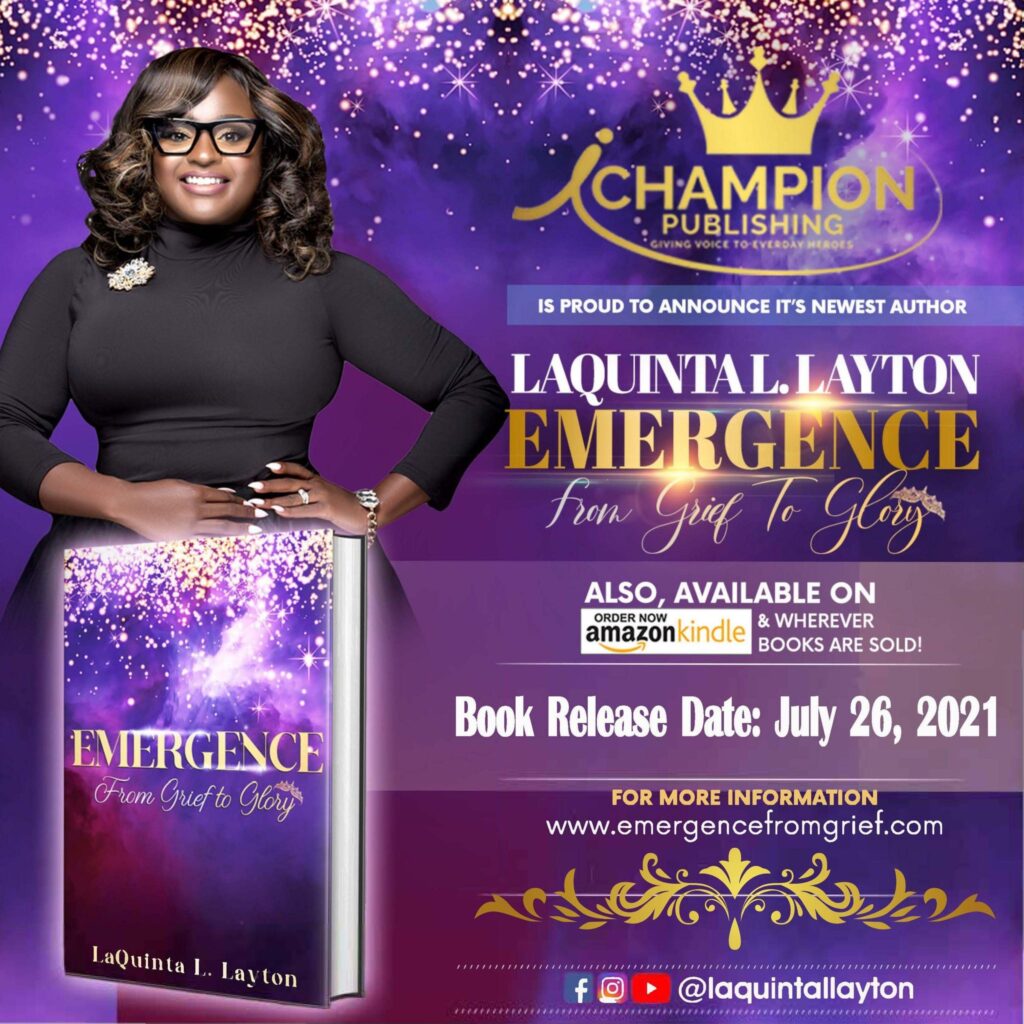 ---
Not to be outdone, though, Layton suitably saved the best for last, firmly paying homage to Jermaine Layton, her beloved companion whom she described as "my hero."
"Your leadership is second to none," she said in a rather candid, unequivocal salute to her husband. "Love you. Thank you to everyone who attended the book launch, (whether) in person or virtually. I love with my heart! It's finally done! To God be the Glory!"
Yes. It's finally done, Layton's EMERGENCE: From Grief To Glory, the highly-anticipated, spiritually-empowering written work that, much to the delight of this devout woman of faith, figures to help advance and empower the kingdom for years to come.
---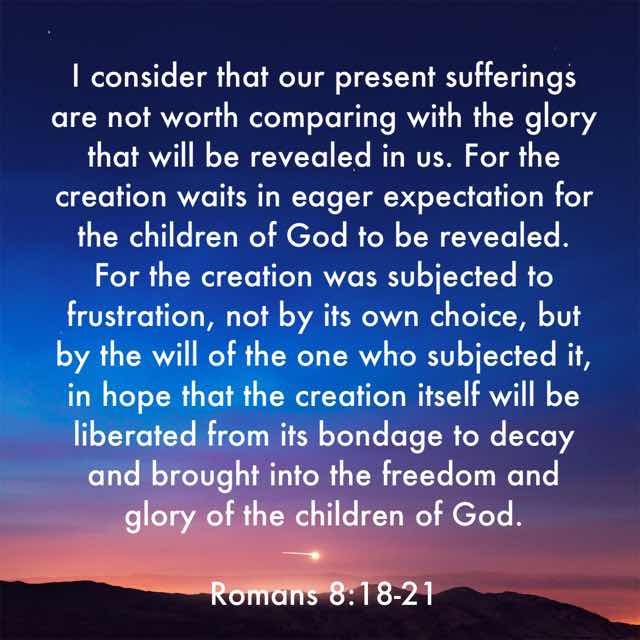 ---
A riveting, mesmerizing, spiritually gut-checking masterpiece that is accompanied by 126 pages in length, Layton's EMERGENCE: From Grief To Glory, by all accounts, is broken up into three of life's crucial, yet life-altering phases, according to a detailed synopsis of this writer's book at Amazon.com.
Among the notable phases:
EMERGENCE which, according to Layton, is defined as the process of coming into view or becoming exposed to something after it being concealed. It is also defined, she eloquently writes, as the process of coming into being, or of becoming important or prominent after being in a place of obscurity.

GRIEF

which, according to Layton, is an emotion that all seem to experience at some point in life. In a nutshell, this gifted author acknowledges, whether rich or poor, great, or seemingly insignificant, grief has a way of humbling us. No matter how strong, no matter how courageous, some way or another, when we are met with grief through death, we find ourselves searching for answers and,

GLORY

which, according to Layton, is defined as high renown or honor experience through triumphs. Moreover, this phase also is defined as what Layton vividly describes as the "magnificence reflection of beauty of God's image," a phase that's shone through us and, most importantly, a chapter that impacts others in the process.


---
"When we speak of the glory, we are not speaking of the glory as men, but the glory of God," Layton reminds her readers. "In this book, I will also explore the Biblical account of Esther and where our story collides. I believe in this book, you'll find my similarities with her in assuming my right place in the kingdom of God. Therefore, EMERGENCE: From Grief To Glory is the processing of our coming into view of the reality of God's perfected purpose to use our grief for His Glory."
---
THY WILL BE DONE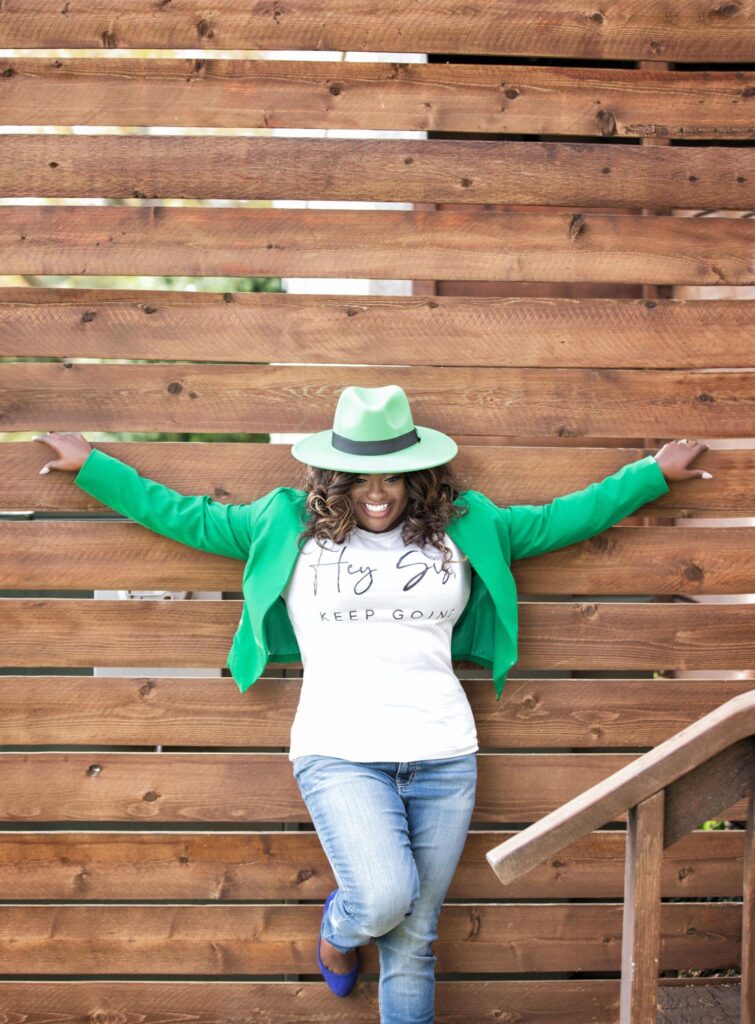 ---
During a weekend interview with Making Headline News, Layton said she first grasped the awe-inspiring vision to compose her new book late last year. Layton, in fact, was days removed from having acquired a Master of Divinity, Christian Ministry, and an MBA from Dallas Baptist University when God strategically positioned her to become an author.
Or, in a play on words, when God equipped her to EMERGE as an author, to put it more precisely.
"I later received a prophetic word that it was time to write the book God had given me," Layton told MHN, recalling the memorable developments surrounding her quest of writing her first book. "In early February of this year, the Lord gave me the name, and the rest is history."
And so it came to pass, Layton's EMERGENCE: From Grief To Glory, a life-altering written work that, to her credit, has created a fervent buzz across various message boards and social media platforms since the Pine Bluff, Arkansas native announced she was a first-time author.
Interestingly enough, Layton wasted little time constructing a book — she began writing in February and was done my early May — that has resulted in significantly favorable sales since its July 2021 release.
---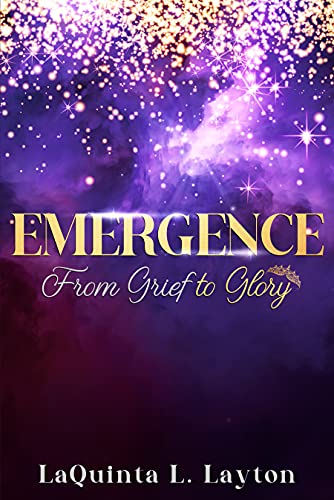 ---
"I am astounded by the support," Layton said. "Many have shared how much they have enjoyed my writing, and others have already started experiencing healing in their relationships with the Father."
More than anything, however, Layton doesn't shy away from the notion that EMERGENCE: From Grief To Glory is a heaven-mandated assignment that, by all accounts, aligns with the divine purpose for which God has created her.
That, after all, practically sums up Friday's proverbial "thank you" coming-out-party, of sorts.
Accompanied by a rash of emojis, of course.
---
THE HABAKKUK 2:2 AFFECT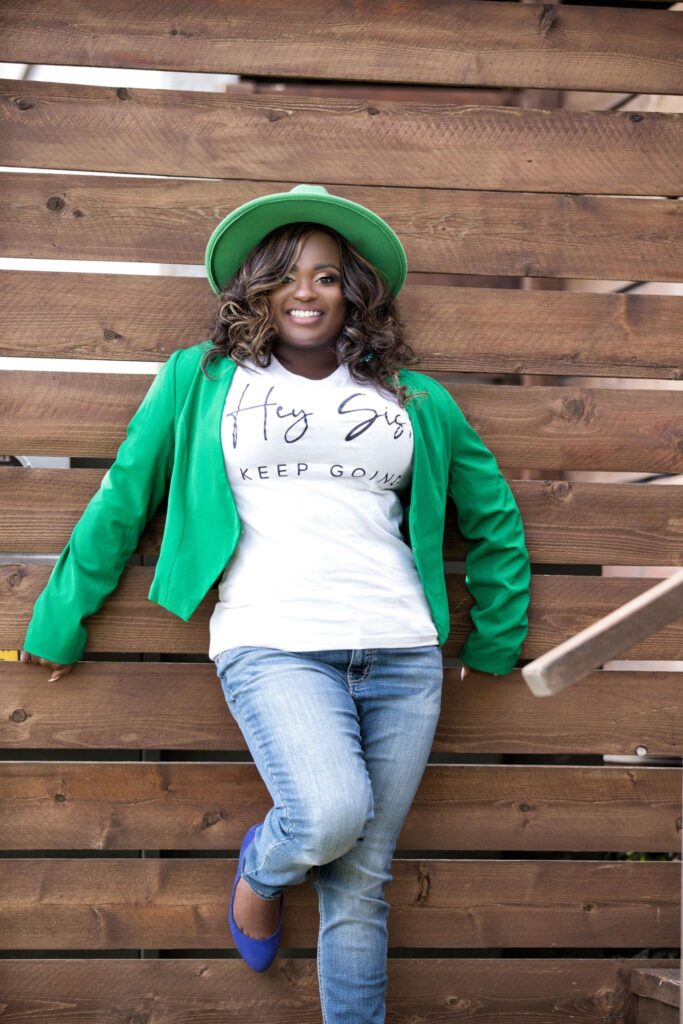 ---
"I believe I have been called to write and deliver a message of hope," Layton said. "Writing this book allowed me to do both."
Indeed, it has.
It's finally done.
To God be the glory.
---
MAKING HEADLINE NEWS
SALUTES LAQUINTA LAYTON
---
For more information about Dallas/Fort Worth Author LaQuinta L. Layton, to order her new book, or to schedule her for a public appearance, book signing, or speaking engagement, call 469.702.1077 or connect with her via social media under: Facebook:

https://www.facebook.com/laquintallayton

; Instagram: https://www.instagram.com/laquintallayton/. Also, send email to:

laquintallayton@gmail.com

.
---
CONNECT WITH THIS AWARD-WINNING JOURNALIST FOR MEDIA EXPOSURE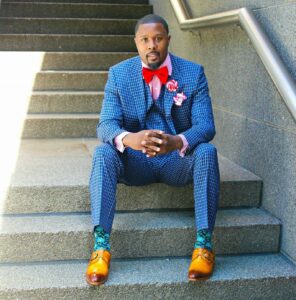 EDITOR'S NOTE: If you are an entrepreneur, business owner, producer, author, athlete, musician, barber, life coach, motivational speaker, cosmetologist, tax preparer, model, or pastor/minister who is seeking exposure and would like to share your story with an in-depth news feature, call Reporter Andre Johnson at 901-690-6587 or Facebook message him under "Andre T. Johnson" for details.
Andre Johnson is the award-winning Founder and Publisher for Making Headline News. A 2000 graduate of the University of Memphis School of Journalism and a former staff reporter of sports for the Memphis Commercial Appeal newspaper, Johnson covers the NBA Southwest Division from Dallas, Texas. To reach Johnson, send email to makingheadlinenews@gmail.com or to memphisgraduate@yahoo.com. Also, follow him on Twitter @AJ_Journalist or Instagram at @makingheadlinenews.
---