BEAUTY FOR ASHES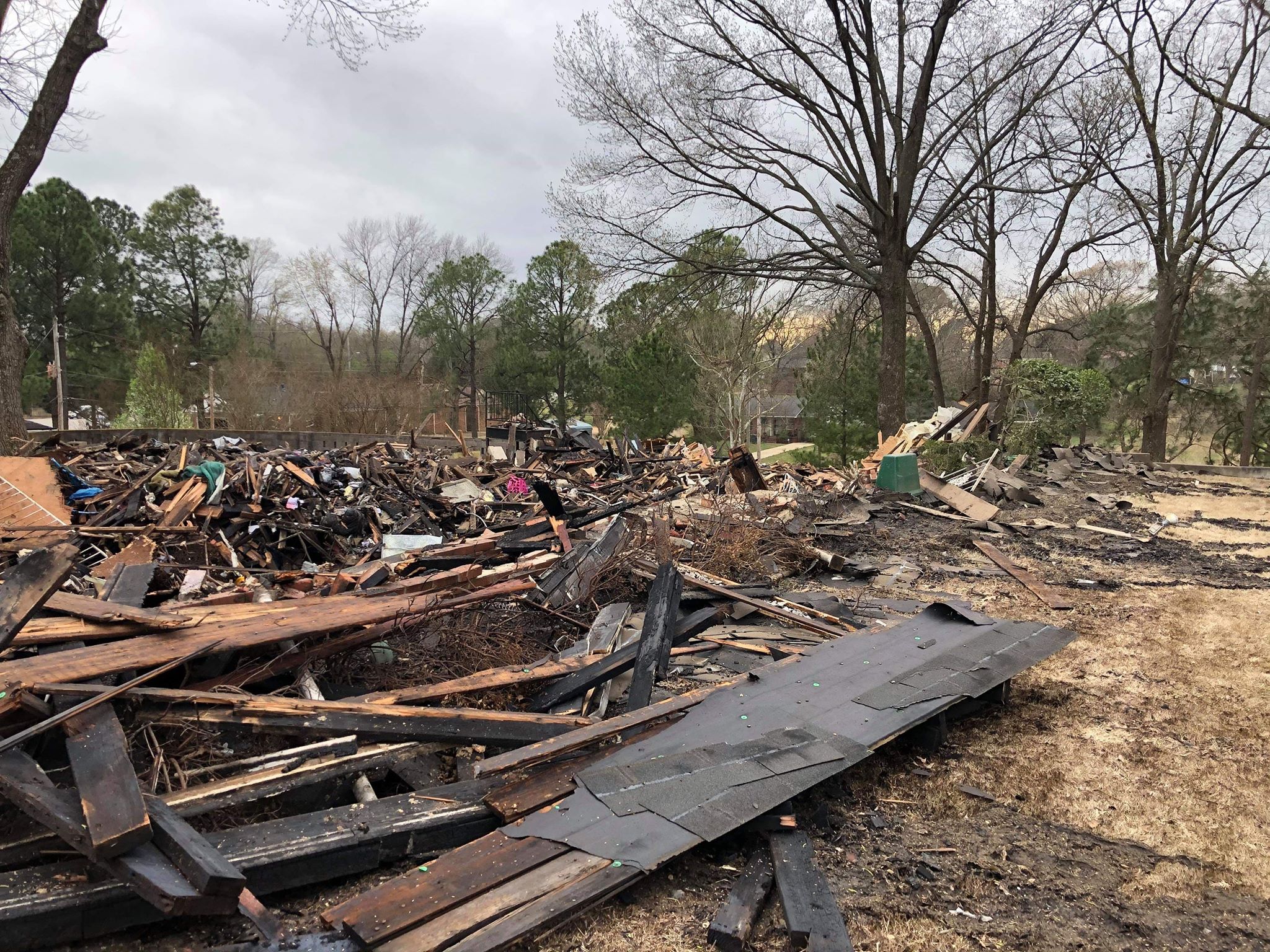 DALLAS — During an interview from Memphis late Thursday night, Valerie Brown was asked how would she foresee the morning worship service playing out Sunday at Greater Harvest Church of God In Christ.
Given her unequivocal response, it's safe to assume a much-anticipated praise break for the ages will unfold sometime after 10 a.m. CST at 3509 Boxdale Street in Southeast Memphis.
"Sunday, the atmosphere will be absolute electric," Brown told Making Headline News. "There will be an undeniable praise going forth as saints are praising God already. We never pray for a miracle and not give God praise for what He has done."
To grasp a thorough concept of why periodic praise breaks are almost certain to take place within the walls of the church Brown's grandfather, Bishop Lee Ward, had pastored for more than four decades, look no further than the dramatic turn of events that transpired earlier this week.
Just before midday Wednesday, Ward's home in the Westwood district of Memphis was engulfed in flames and ultimately destroyed to rubble.
---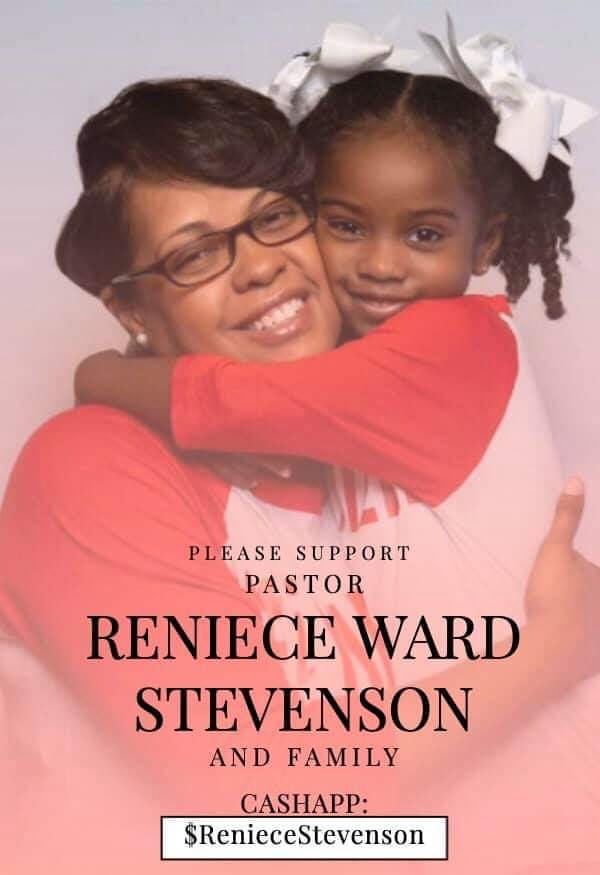 Ward, 97, his wife, Julia Scott Ward, 87, and the couple's youngest grandchild, five-year-old Taylor Stevenson, were in the home at the time it went up in flames, but managed to survive the catastrophe of a residence Ward for years had deemed, "The Ward Estate."
So ruinous was the fire that first responders had to dismantle the roof to rescue Ward, a military veteran who customarily uses a walker.
Interestingly, the Wards' granddaughter was held out of school for two days and subsequently dialed 911, a heroic, unprecedented development that essentially sent their family, close friends, and a host of well-wishers into a massive frenzy — on and off of social media.
Ward, who was hospitalized for smoke inhalation, was released Thursday afternoon and is expected to make a full recovery, according to sources with knowledge of the situation.
"On my way to the house (Wednesday), we were all waiting on the responders to get him out of the house," Brown, an Instructional Facilitator at Hickory Ridge Middle School, said after fielding a call from her uncle, Greater Harvest Senior Superintendent Renardo Ward.
"I called my father, who was on the scene behind the barriers. I asked had they gotten granddaddy out. He said, 'Yes, I see them bringing him out on a stretcher.' I asked was he okay. My father, who will shield me from as much heartbreak as possible, told me, 'I just can't see him being okay with everything we see right now. It looks really bad. I cannot say it is going to be good and I'm not sure if anybody would be strong enough to make it out of this.'"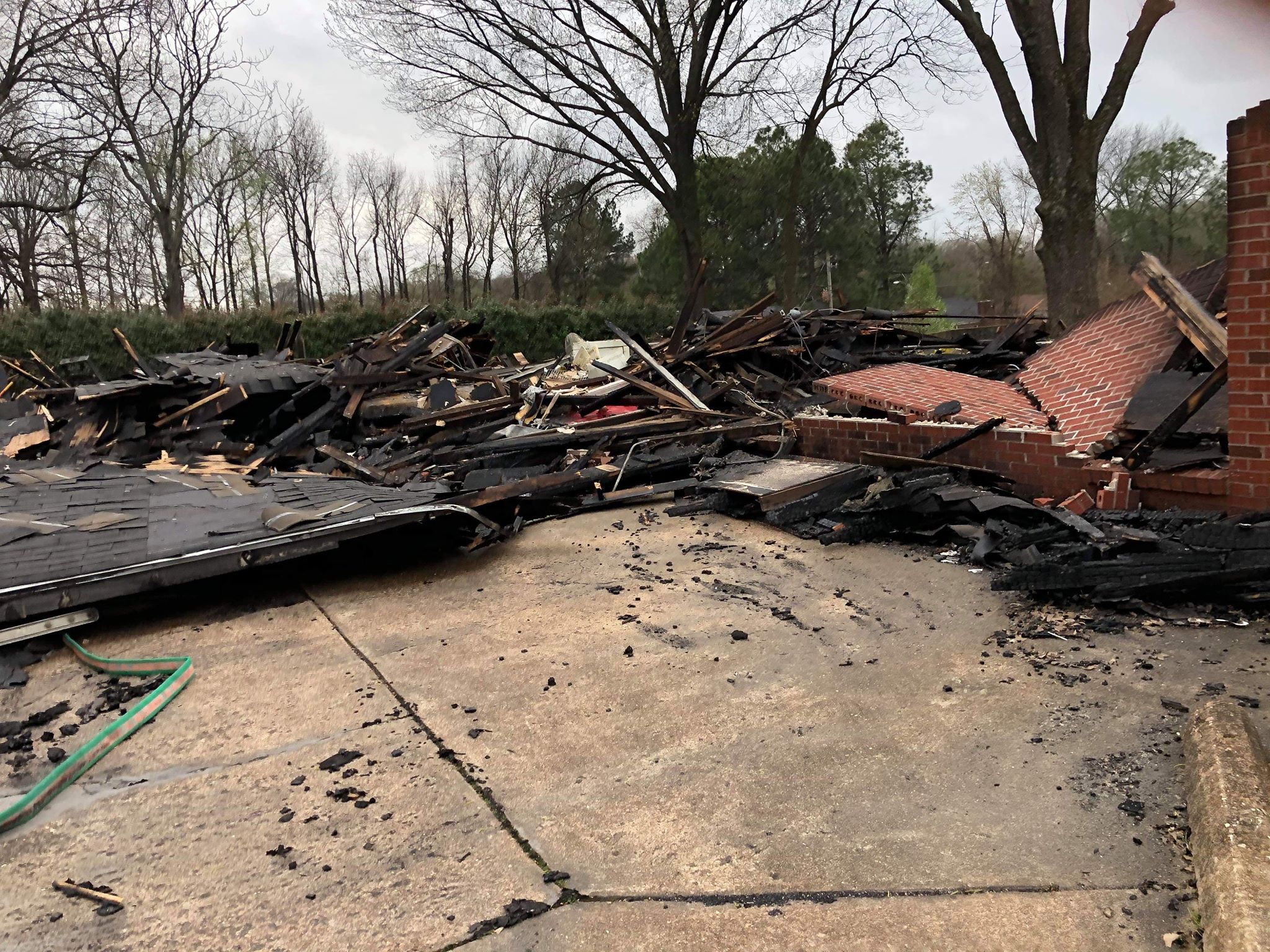 At that point, Brown had done that about which she was taught dating back to her childhood days growing up in the church. She erected a figurative war room, of sorts, during what undoubtedly was an emotionally-driven, tear-jerking commute from Southeast Memphis to Westwood.
"I screamed, hung up the phone, and told God He had spared my grandfather too many times and from too many things to let him perish in a house fire," said Brown, praying as if her grandfather's life depended on it.
In actuality, it did.
---
"I just didn't believe the God I served would let him go out like that," Brown said. "I prayed and rushed to the house."
---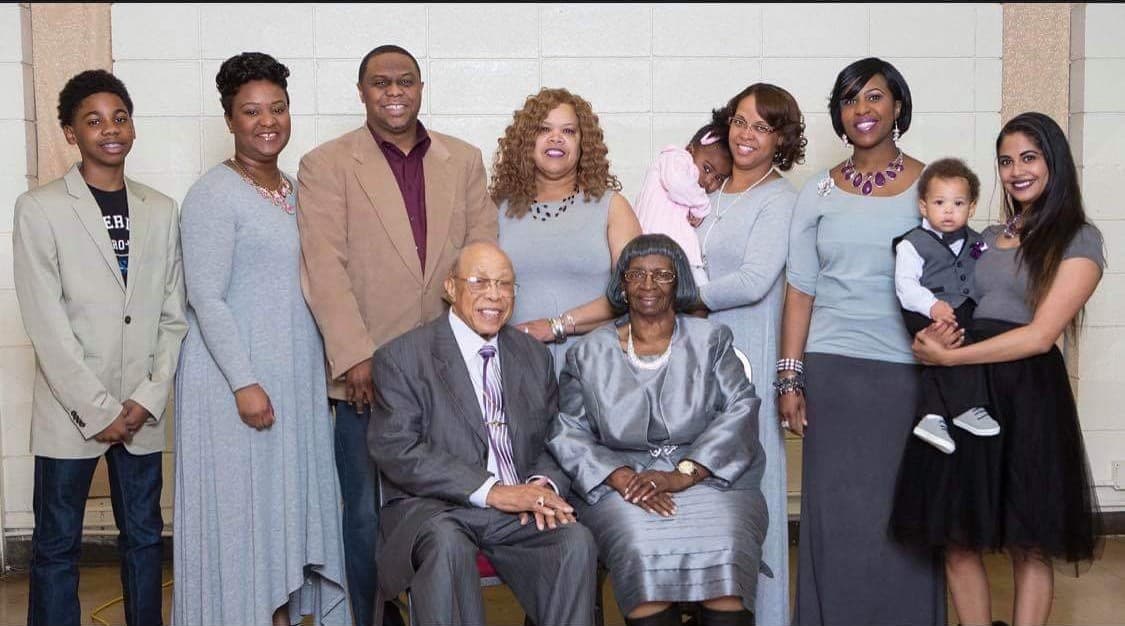 By the time Brown had arrived at what was left of her grandparents' residence, there was nothing, really, to figure out because, well, God had already worked it out.
Another setback, another miraculous comeback victory for Ward, a longtime COGIC preacher and former U. S. Marine veteran, who fought in World War II, the Korean War, and the Vietnam Conflict during his 26-year stint in the military.
Named Senior Pastor in 1972 of what was then South Fort Pickering Church of God in Christ, the church was eventually renamed Greater Harvest COGIC approximately three years later.
---
GREATER THE HARVEST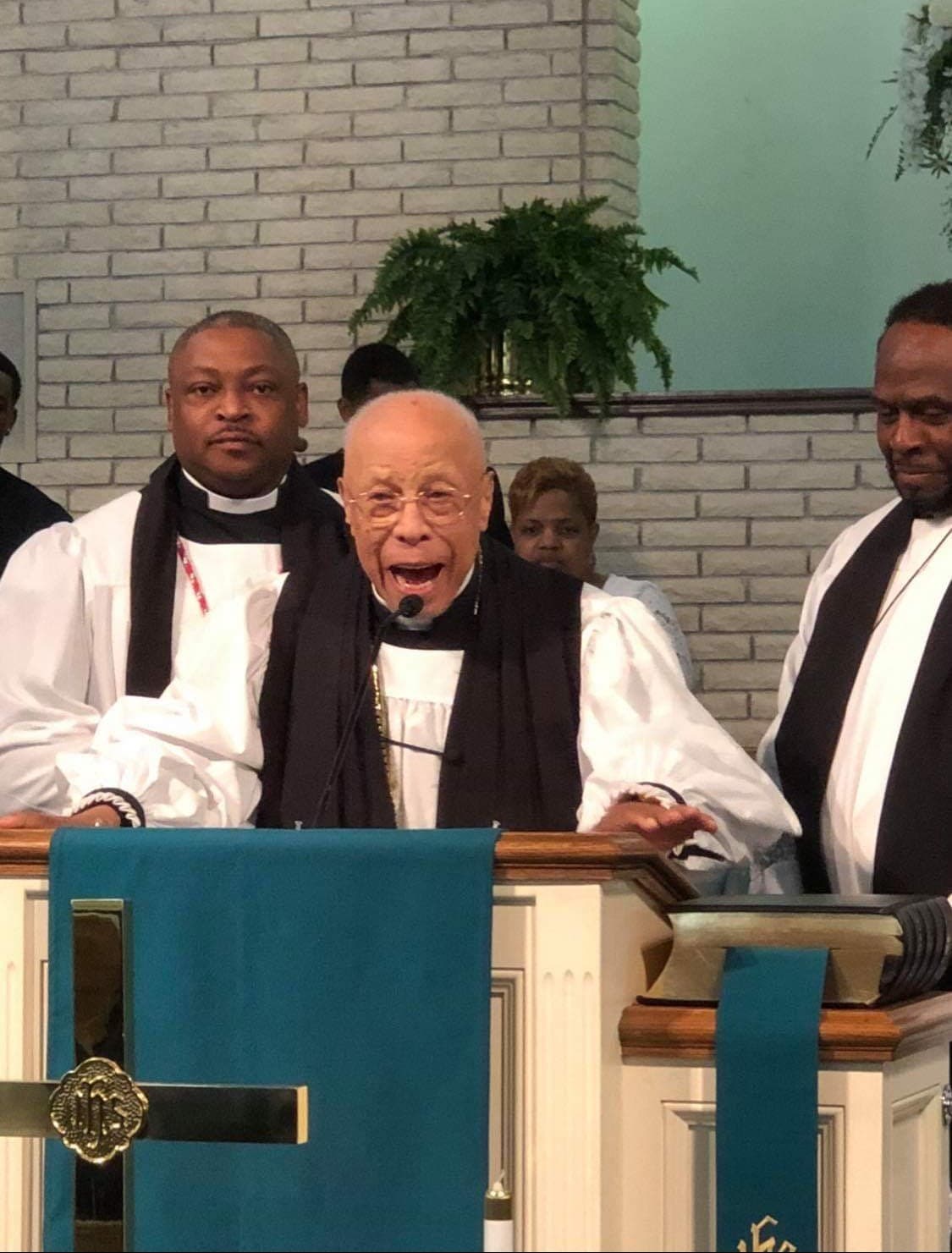 Consequently, Ward in November 2014 was consecrated to the office of Bishopric during COGIC's 107th Holy Convocation in St. Louis, months after turning over the pastoral reigns to his son, Superintendent Renardo Ward.
As for the Wards' home in which they had resided since the early 1990s, Brown and Co. are thoroughly enraptured, considering things could have very well turned out to be tragic.
But God…
"When I pulled up, my family was at the end of the street behind the barricade," Brown said. "I jumped out and ran to my aunt, Reniece. I asked did they get granddaddy out. She said, 'Yes.' I said, 'Is he okay?' She said, 'Yes…non-critical.'

"I ran up the street and praised and worshipped God then and there. I creamed. I cried. I hollered. I recall standing with my arms lifted and rain drops hitting my face and screaming with tears, but God, I thank You."
All things considered, now we know why in, all likelihood, a raucous praise break figures to unfold at the corner of Boxdale Street and Winchester Road Sunday morning.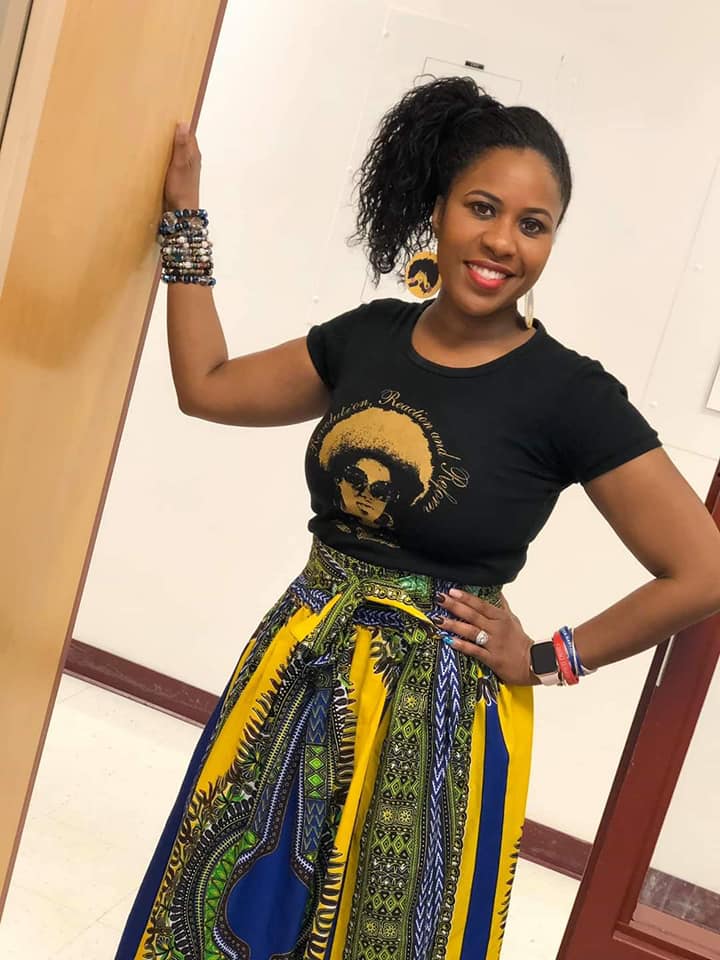 ---
CONNECT WITH THIS AWARD-WINNING JOURNALIST FOR MEDIA EXPOSURE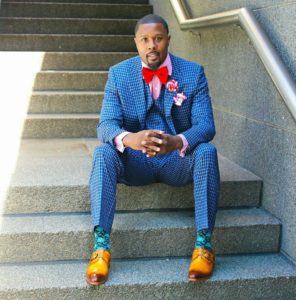 EDITOR'S NOTE: If you are an entrepreneur, business owner, producer, author, athlete, musician, barber, life coach, motivational speaker, cosmetologist, tax preparer, model, or pastor/minister who is seeking exposure and would like to share your story with an in-depth news feature, call Reporter Andre Johnson at 901-690-6587 or Facebook message him under "Andre T. Johnson" for details.
Andre Johnson is the award-winning Founder and Publisher for Making Headline News. A 2000 graduate of the University of Memphis School of Journalism and a former staff reporter of sports for the Memphis Commercial Appeal newspaper, Johnson covers the NBA Southwest Division from Dallas, Texas. To reach Johnson, send email to makingheadlinenews@gmail.com or to memphisgraduate@yahoo.com. Also, follow him on Twitter @AJ_Journalist.