AND WE'RE LIVE FROM THE ATL: Accomplished Georgia businessman Jay Vinson's latest television appearance undoubtedly was must see TV
---
EDITOR'S NOTE: In honor of Georgia businessman Jay Vinson's immeasurable success in his notable profession, Making Headline News' editorial staff deemed it essential to appropriately label this news report a "November Premiere Special" to kick off the 11th month of the year.
---
Therefore, my beloved brethren, be steadfast, immovable, always abounding in the work of the Lord, knowing that your labor is not in vain in the Lord. (1 Corinthians 15:58 NKJV)
---
IN HIGH DEMAND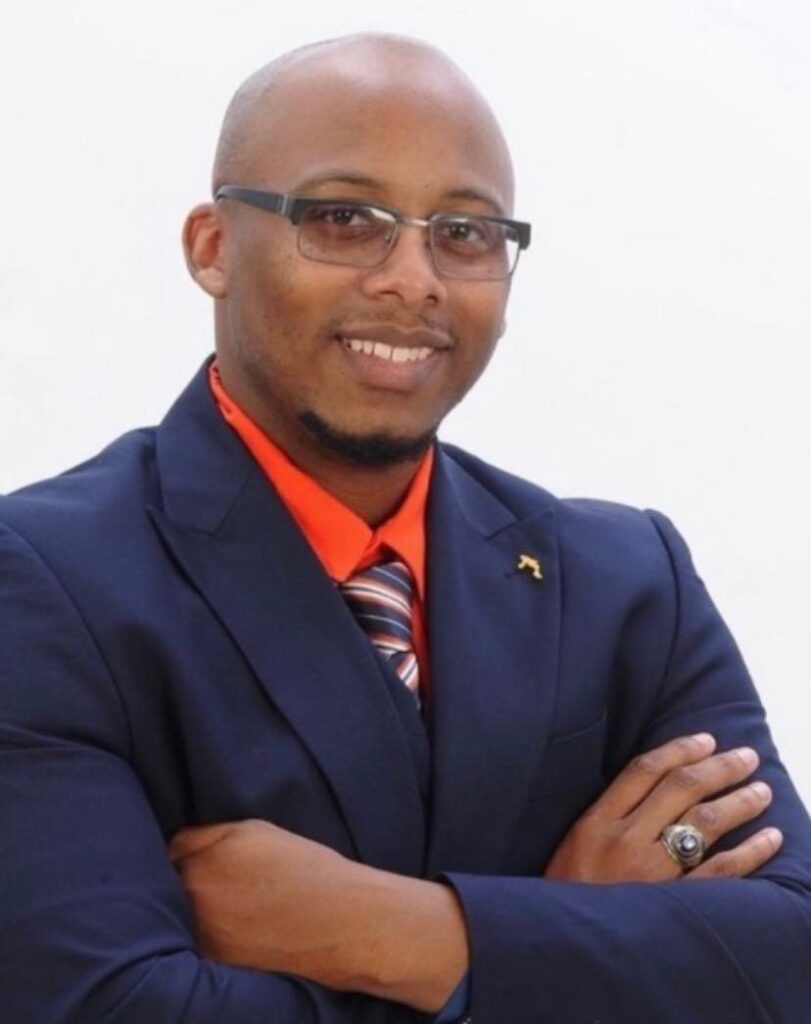 ---
Jay Vinson's latest mainstream media interview was must see TV.
"Connect with people who are going or been where you trying to go," Vinson told a throng of viewers during a recent appearance on WATC-TV 57's Atlanta Live.
An in-depth interview that aired November 1 and was conducted by Pastor Rick Moncrief, Vinson spoke introduced his two awe-inspiring books: Pain to Purpose and Stepping Into Greatness.
Vinson made his authorship debut with the release of Pain to Purpose in March 2020. His sophomore written work, Stepping Into Greatness, debuted approximately six months later and is designed for individuals who enjoy daily devotionals, many of which are formatted in fifty short, "bite-sized devotionals," Vinson told Making Headline News during an October 2020 interview.
In essence, young people will relate to the author's experiences recounted in Stepping Into Greatness. Generally, the devotionals are drawn from the author's personal experiences — or those people he knows — as a pastor, teacher, and from sports.
---
JAY VINSON'S ATLANTA LIVE INTERVIEW
---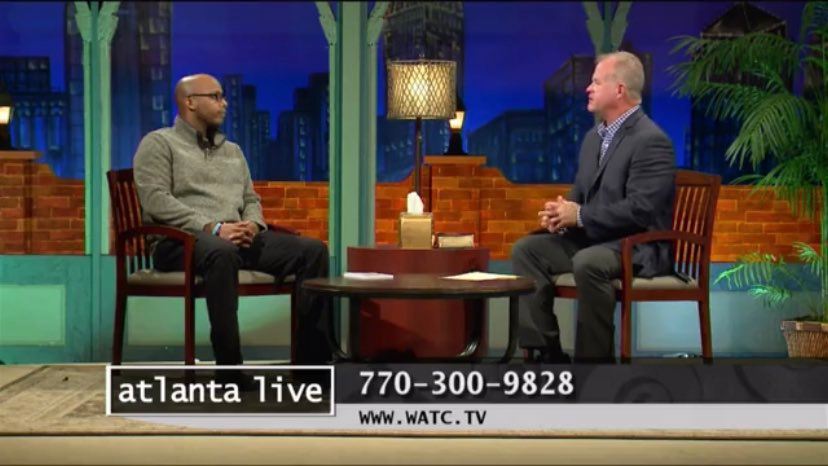 ---
During his appearance on Atlanta Live, Vinson also addressed the importance of being what this young Lithia Springs, Georgia-based businessman appropriately describes as a faith leader.
Vinson's appearance on Atlanta Live comes amid his past media coverage by MHN.
"A friend of mine who is a rising gospel artist and stage play writer has been sharing some of my content via social media that had caught the eye of some of the producers and kingdom leaders in the metro Atlanta area," Vinson, during an interview this week with Making Headline News, said, explaining how his appearance on Atlanta Live has come about. "This led to me connecting with one of the producers locally here in Atlanta, (after) which I emailed her my bio, my latest book, and my (news story) that was written up about me by Making Headline News.
"After emailing her over the summer and months went by, I received an email from the producer at Atlanta Live on last Friday night (October 29) as I was filming my high school football game. She wanted to know if I was available to come in this past Monday night (November 1) to appear on a live program in which I was the featured guest speaker."
For Vinson — who has become a fixture as a certified spiritual, health and wellness life coach, as well as CEO of JJV Enterprises, JJV Vinson Corp, and founder of Jay Vinson Ministries Inc. — his latest mainstream media interview is a microcosm of his valiant contributions in both spiritual and natural realms.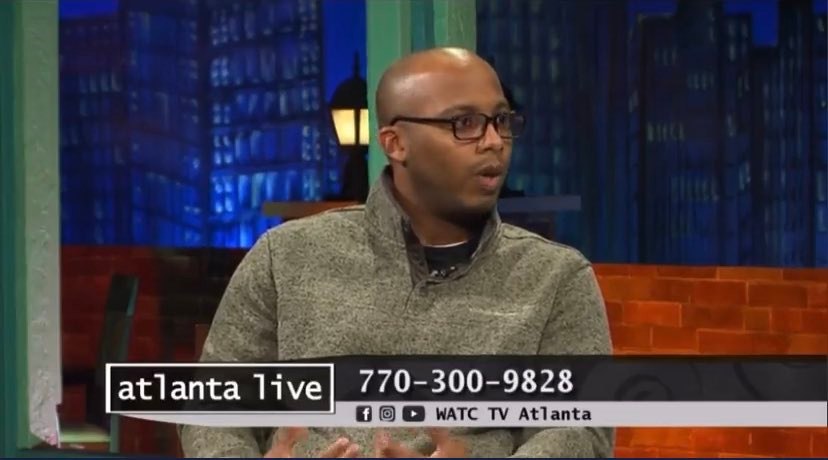 ---
"The interview was one hour and I talked about my relationship with God, being a spiritual leader in a traditional historical town like Tuskegee, Alabama, how do I go about connecting with other millennials when it comes to getting them to know about God and our local ministry, and my books," Vinson said.
When asked what stood out from his perspective during his Atlanta Live appearance, Vinson said: "I would say my testimonial with all the things I had to overcome as a young person of losing several family members who I was really close with, even being a millennial kingdom leader, published author, youth and spiritual coach, and high school teacher in the metro Atlanta area."
Much to his delight, Vinson's next television appearance will take place November 13 when he joins Preach The Word Network TV.
---
NEED NATIONAL MEDIA EXPOSURE? CALL TODAY

: 

901.690.6587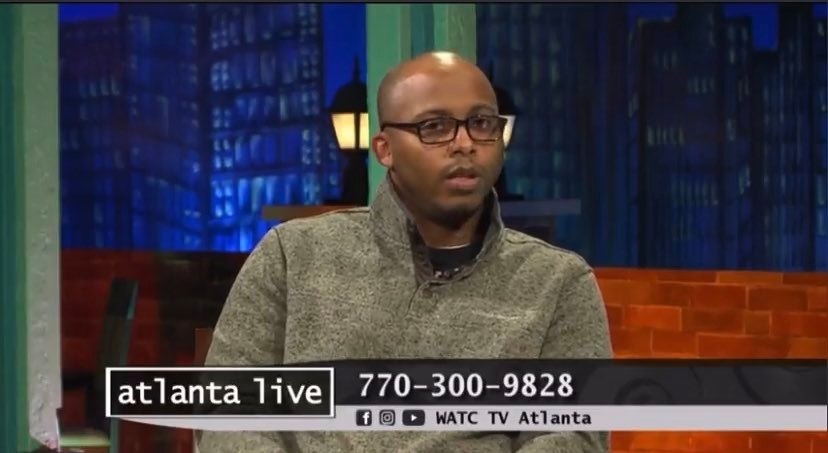 ---
"This is a network where I had my first inspirational television show weekly, which aired globally," Vinson said. "Due to my affiliation with this network, they invited me to be a part of the Book of The Month (segment). "This (latest live television interview) helps boost my confidence moving forward as I know God has more in store for me to spread the word locally and around the world about my testimonial, book, business, and ministry that He has birthed within me. But it (also) helps me to continue to grow and be all that God has called me to be on this earth as a businessman in the kingdom and marketplace."
---
---
Besides having flourished as a Christian-based author, Vinson's latest major project is having established Stepping Into Greatness, his rising youth coaching academy for middle and high school boys that is comprised of the local school system in the metro Atlanta area.
This institution, he emphasized, also provides what he suitably describes as global and spiritual coaching sessions.
---
A RELATED STORY
THAT'S WHAT'S UP: Georgia empowerment guru Jay Vinson's entrepreneurial repertoire expanding with startup of coaching academy
---
For more information about Lithia Springs, Georgia Author/Businessman Jay Vinson, to inquire about his books, a speaking engagement, interview requests or book signing, call 678.310.6381 or connect with him via Facebook: https://m.facebook.com/JayVinson30/; LinkedIn: https://www.linkedin.com/in/jimmy-jay-vinson-052a3253/; Instagram: https://www.instagram.com/Jayvinson30/; Twitter: https://twitter.com/JAYVINSON30. Send email to:

JayVinsonMinistriesinc@gmail.com

.
---
CONNECT WITH THIS AWARD-WINNING JOURNALIST FOR MEDIA EXPOSURE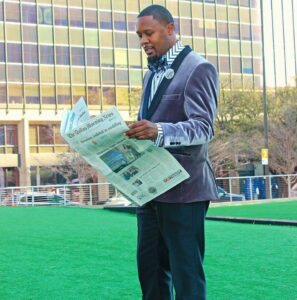 EDITOR'S NOTE: If you are an entrepreneur, business owner, producer, author, athlete, musician, barber, life coach, motivational speaker, cosmetologist, tax preparer, model, or pastor/minister who is seeking exposure and would like to share your story with an in-depth news feature, call Reporter Andre Johnson at 901-690-6587 or Facebook message him under "Andre T. Johnson" for details.
Andre Johnson is the award-winning Founder and Publisher for Making Headline News. A 2000 graduate of the University of Memphis School of Journalism and a former staff reporter of sports for the Memphis Commercial Appeal newspaper, Johnson covers the NBA Southwest Division from Dallas, Texas. To reach Johnson, send email to makingheadlinenews@gmail.com or to memphisgraduate@yahoo.com. Also, follow him on Twitter @AJ_Journalist or Instagram at @makingheadlinenews.
---
ADVERTISE WITH US