---
Do not be anxious about anything, but in every situation, by prayer and petition, with thanksgiving, present your requests to God.
(Philippians 4:6 NIV)
---
WALKING IN EXCELLENCE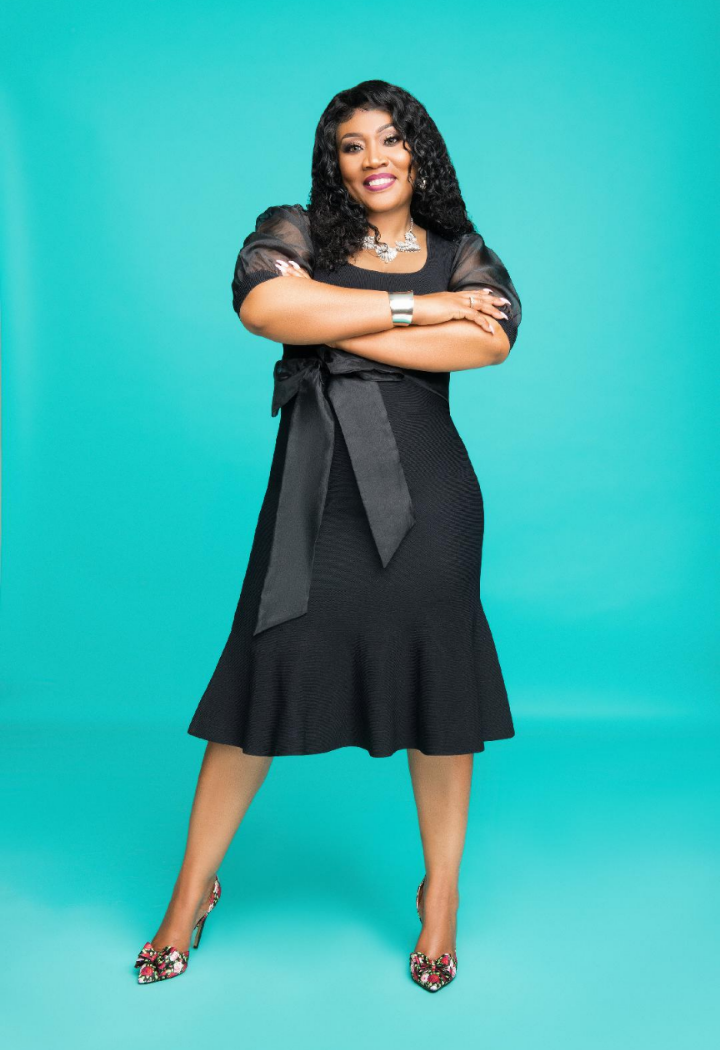 Because of her immeasurable, well-publicized entrepreneurship track record, Michelle Mc Donald could be appropriately described as a multi-business streamer.
Or to put it more precisely, Mc Donald has gone to great lengths to position herself mightily as an innovative success coach, one who's armed with a wealth of wisdom and keen knowledge, particularly with regards to financial literacy, business branding, and the overall landscape of entrepreneurship.
A native of Couva, which is an urban town in West Central Trinidad — or south of Port of Spain and Chaguanas and north of San Fernando and Point Fortin — Mc Donald is the mastermind by Infinity Promotions Group, her Atlanta area venture that is centered largely on educating consumers, most notably those who aspire to learn the importance of excellent credit.
Moreover, Mc Donald's endeavor includes — but isn't limited to — empowering her clients to become financially free, as well devise strategic and favorable ways to create a carefree lifestyle with their loved ones.
---
One of America's finest and most passionate credit restoration gurus, Mc Donald's company has garnered a considerable amount of growth in recent years, in large part because of her wealth of experience in what is steadily shaping up to be one of the world's most competitive industries.
"My grandmother and aunts," said Mc Donald, when asked who were amongst those who helped paved the way to her sustained success.
That she was raised in what she describes as an "extended family home," Mc Donald doesn't shy away from the notion that she knows full well what it's like to grow and expand a business amid humble beginnings.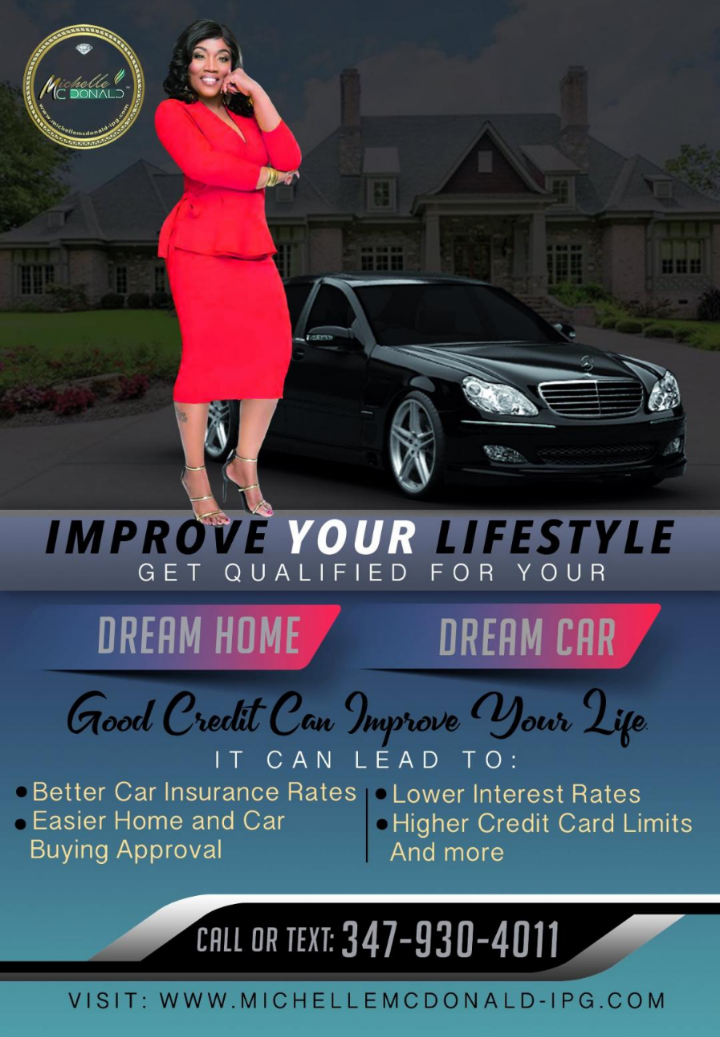 Now with a firm grip of a business that is steadily attracting more of a national presence, Mc Donald is thoroughly devoted to helping rid her clients of creating bad financial decisions which, in turn, could greatly affect them and their business in more ways they could fathom.
Interestingly, Mc Donald exemplifies a considerable amount of expertise in helping clients understand the importance of financial literacy, especially individuals who have serious credit challenges.
Moreover, this accomplished Georgia businesswoman customarily educates consumers on the precept that "Cash is King, but Credit is Power."
---
"The company's goal is to use a professional and methodological approach, cutting through the numbers to educate on wealth building, social media business branding, entrepreneurship, and financial literacy," Mc Donald told Making Headline News this week.
---
In addition, Mc Donald emphasized that, "My business umbrella is geared toward single mothers and women entrepreneurs" and that her company has worked tirelessly to evolving as a multi-business streamer that is comprised of several unique business opportunities under one umbrella.
---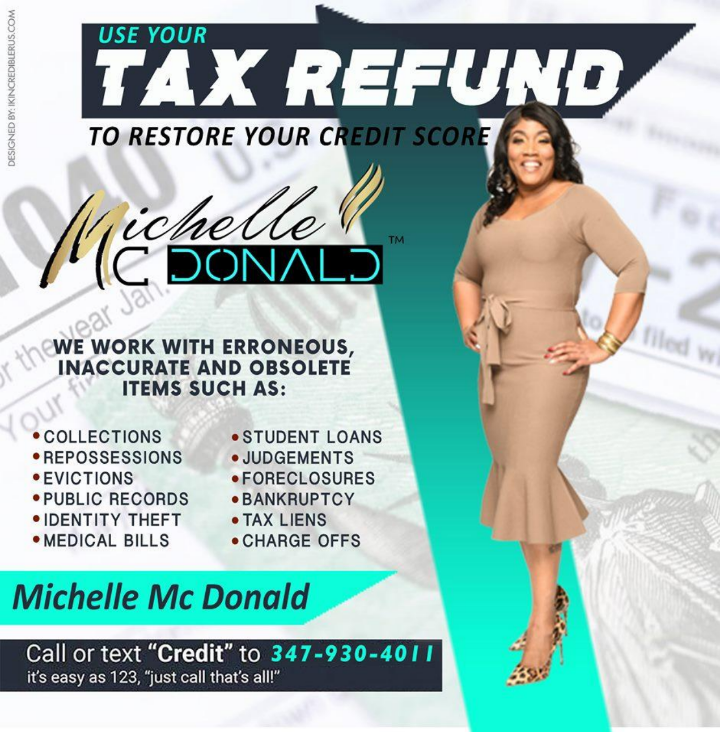 Her brand, by all accounts, includes business coaching and mentorship, credit to include tradelines, education on financial literacy, life coaching, and running a successful E-Commerce branding store known as The Unstoppable Entrepreneur.
Mc Donald's itinerary includes a forthcoming appearance at what is known as the Launching Me Network & Workshop on April 25 at Owen Brown Interfaith Center and Conference Center, located at 7246 Cradlerock Way in Columbia, Maryland.
For a free consultation to establishing financial freedom, call 347.930.4011 or send email to: infinitypromotionsgroupllc@gmail.com.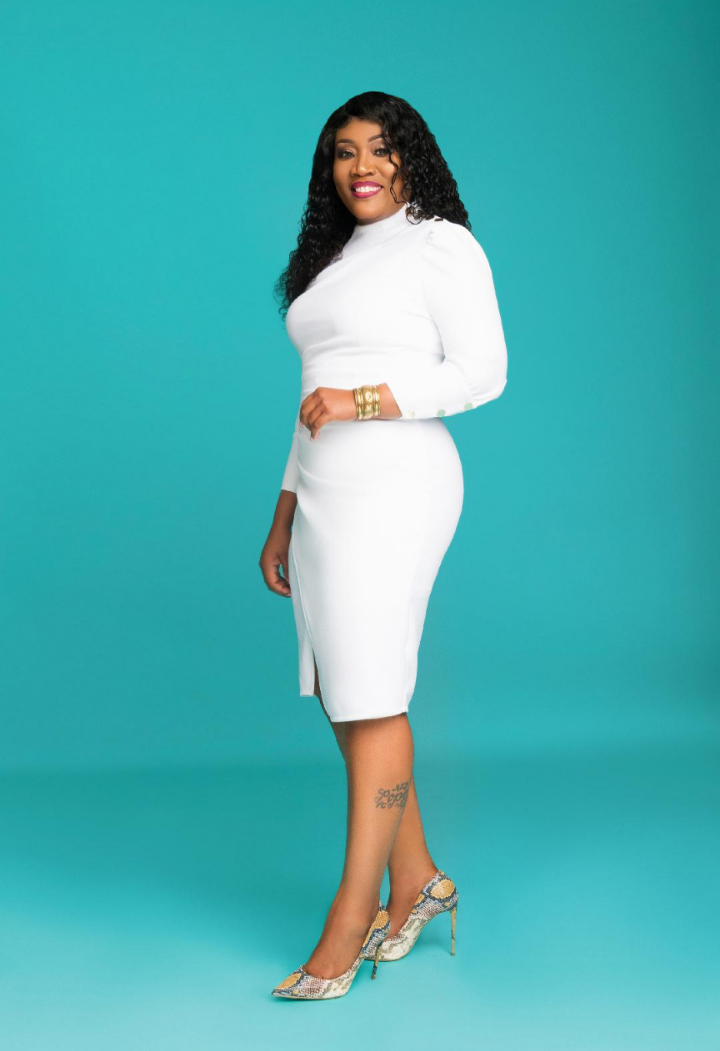 ---
For more information about Atlanta Businesswoman Michelle Mc Donald, to inquire about a public appearance, speaking engagement or book signing, connect with her company via social media at Facebook: https://www.facebook.com/michelle.p.mcdonald.7 ;  Twitter: https://twitter.com/Michelle_ipg; and Instagram: https://www.instagram.com/therealmichellemcdonald/. Also, send email to:

infinitypromotionsgroupllc@gmail.com

.
---
CONNECT WITH THIS AWARD-WINNING JOURNALIST FOR MEDIA EXPOSURE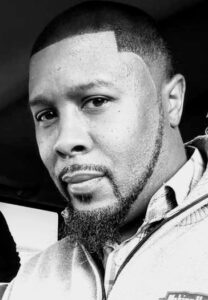 EDITOR'S NOTE: If you are an entrepreneur, business owner, producer, author, athlete, musician, barber, life coach, motivational speaker, cosmetologist, tax preparer, model, or pastor/minister who is seeking exposure and would like to share your story with an in-depth news feature, call Reporter Andre Johnson at 901-690-6587 or Facebook message him under "Andre T. Johnson" for details.
Andre Johnson is the award-winning Founder and Publisher for Making Headline News. A 2000 graduate of the University of Memphis School of Journalism and a former staff reporter of sports for the Memphis Commercial Appeal newspaper, Johnson covers the NBA Southwest Division from Dallas, Texas. To reach Johnson, send email to makingheadlinenews@gmail.com or to memphisgraduate@yahoo.com. Also, follow him on Twitter @AJ_Journalist.