JOY COMES IN THE MORNING MEDIA COVERAGE: U. S. Army veteran Dr. Fikisha Marée's authorship debut has been nothing short of incredible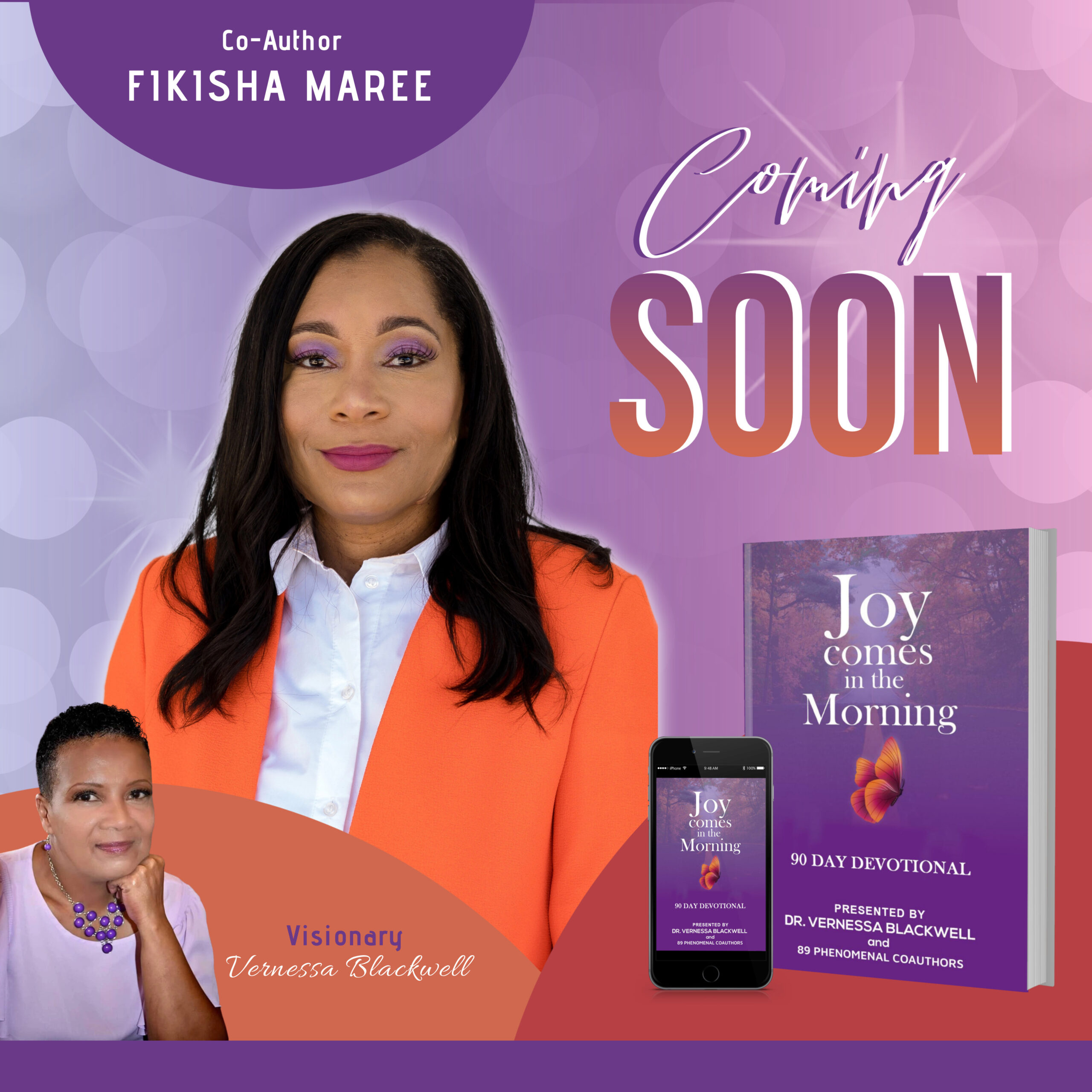 ---
EDITOR'S NOTE: In honor of Fort Walton Beach, Florida Author/Businesswoman Dr. Fikisha Marée immeasurable strides as a progressive, thriving mompreneur, Making Headline News deemed it necessary to label this our Juneteenth Special Report
---
The thief does not come except to steal, and to kill, and to destroy. I have come that they may have life, and that they may have it more abundantly. (John 10:10 NKJV)
---
JOYFUL SEASON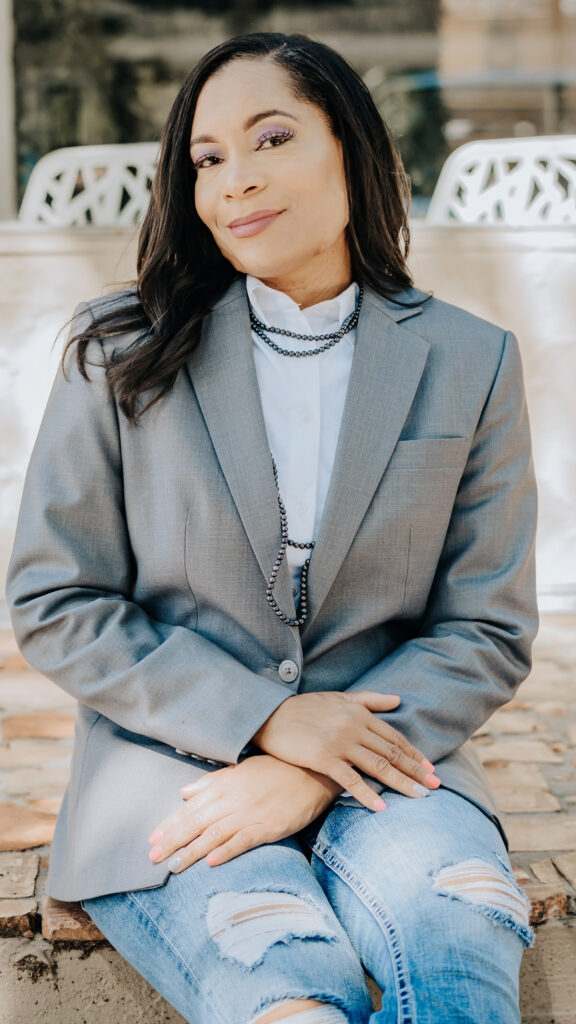 ---
As Dr. Fikisha Marée tells it, she was completely sold sometime last year.
So much so that she couldn't merely wait for this year.
"I can't take credit for the vision to write the book because the vision came from Dr. Vernessa Blackwell," Dr. Marée, during a weekend interview with Making Headline News, said, recalling the notable developments that had eventually given way to her making her authorship debut. "However, after I purchased and read Part 1 (of Finding Joy In the Journey: Healthy Ways to Navigate Grief 90 Day Devotional), I knew I wanted to be an author in Part 2. That was about a year ago."
And the rest, as they say, was history,
And it wasn't too long after she crossed paths with Dr. Blackwell that her quest of becoming a first-time published author had come full circle.
---
---
---
A native of Melbourne, Florida, Dr. Marée is one of 90 co-authors who have collaborated and collectively produced Joy Comes In The Morning, Dr. Blackwell's highly-anticipated anthology that officially debuted in June 2022.
A devoted mother, entrepreneur, facilitator, life and development coach, Dr. Marée is a U. S. Army veteran who is widely regarded as an ambassador to her community, which is in Brevard County, Florida. To her credit, she could be appropriately described a progressive, thriving mompreneur, of sorts, given she has added the title of "author" to her entrepreneurial resume.
---
FULLNESS OF JOY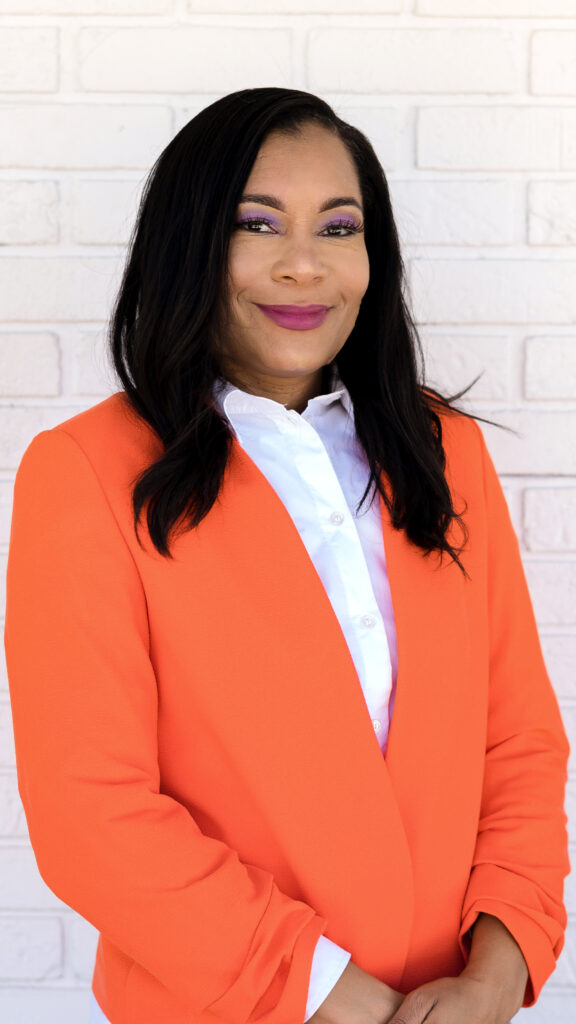 ---
"I turned in my part of the book in March of 2022," Dr. Marée told MHN.
For Dr. Marée, her display as a first-time author has been nothing short of incredible, in large part because Joy Comes In The Morning has emerged as an Amazon No. 1 Bestseller.
Interestingly enough, Dr. Marée's rise to delving off into the authorship comes amid humble beginnings, something by which she doesn't merely take for granted.
After all, because of whom she is and because of the divine calling on her life, Melbourne-based writer doesn't shy away from the notion that she doesn't look like what she's been through.
---
NEED NATIONAL MEDIA EXPOSURE? CALL TODAY

: 901.690.6587
---
"Life will happen," said Dr. Marée, explaining the divine message she's aiming to send to her reading audience by way of her selected chapter in Joy In The Morning. "We can't escape it. When you feel like you're wandering on the desert alone, remember to trust in the Lord. He will bring you out and restore you. Your life experience will be a testimony for others."
---
Having "selflessly" served her country for over 21 years, Dr. Marée retired as a highly decorated Army Master Sergeant. To her credit, she is a hair product developer and owner of Marée Wellness LLC, a rising, flourishing business endeavor in which she believes in what she deems, "Intentional Maintenance" for the mind, body, and soul.
As for her having enjoyed a banner year in which she made her ceremonious debut as an author, Dr. Marée said: "The book has provided another way to serve God's people…to suspend judgment but meet people where they are."
---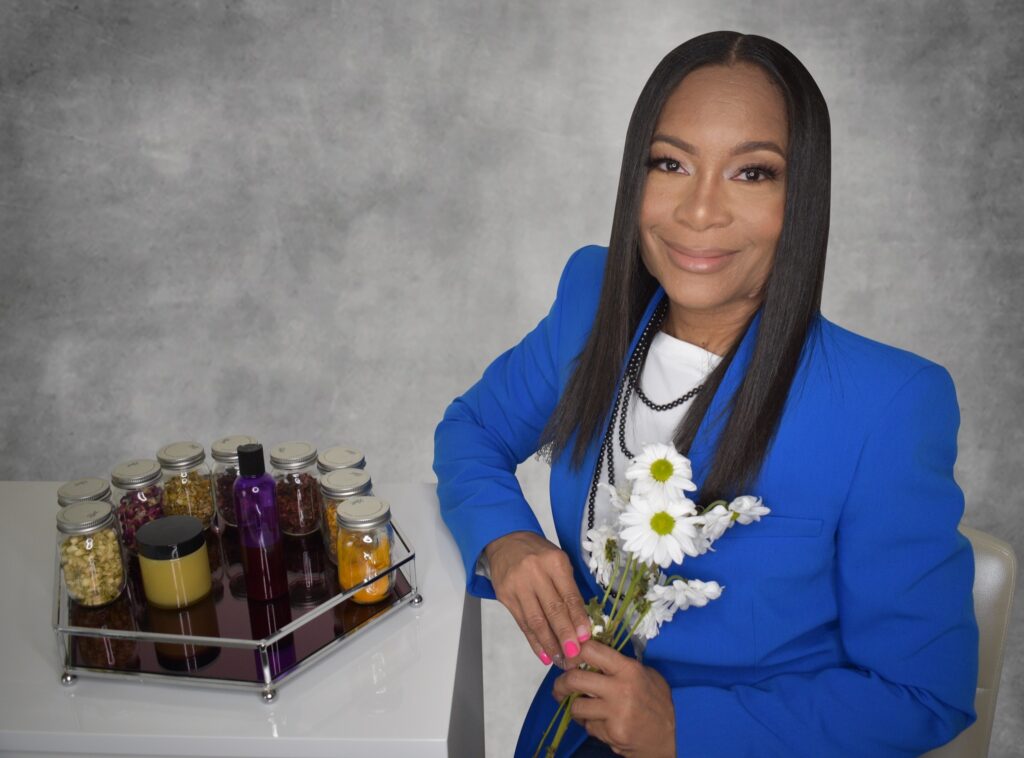 ---
For more information about Melbourne, Florida Author/Businesswoman Dr. Fikisha Marée, to inquire about her book or a public appearance or speaking engagement, connect with her via social media at Facebook: https://www.facebook.com/fikisha.maree. Also, send email to: Email:

mareewellness@gmail.com

.
---
​
CONNECT WITH THIS AWARD-WINNING JOURNALIST FOR MEDIA EXPOSURE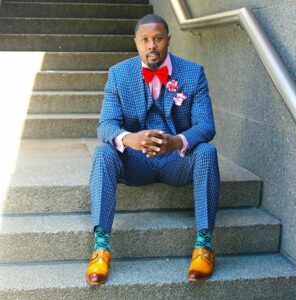 WHAT'S YOUR STORY? If you are an entrepreneur, business owner, producer, author, athlete, musician, barber, life coach, motivational speaker, cosmetologist, tax preparer, model, or pastor/minister who is seeking exposure and would like to share your story with an in-depth news feature, call Reporter Andre Johnson at 901-690-6587 or Facebook message him under "Andre T. Johnson" for details.
Andre Johnson is the award-winning Founder and Publisher for Making Headline News. A 2000 graduate of the University of Memphis School of Journalism and a former staff reporter of sports for the Memphis Commercial Appeal newspaper, Johnson covers the NBA Southwest Division from Dallas, Texas. To reach Johnson, send email to makingheadlinenews@gmail.com or to memphisgraduate@yahoo.com. Also, follow him on Twitter @AJ_Journalist or Instagram at @makingheadlinenews.
---
ADVERTISE WITH US