ABUNDANT LIFE CHRONICLES: New York author Ivy Caldwell's 'Expose It' is a massive kingdom success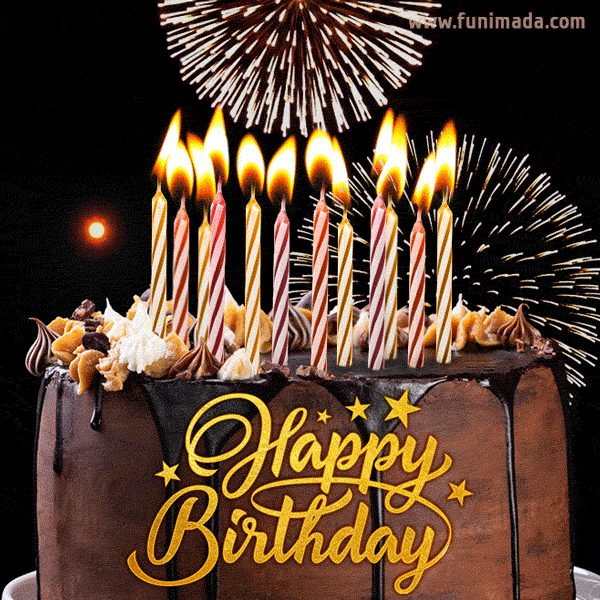 ---
Give praise to the Lord, proclaim His name, make known among the nations what He has done. (Psalm 105:1 NIV)
---
IV

–

Y

EAR OF REMEMBRANCE 
---
As soon as the clock struck midnight EST on Saturday, Ivy Caldwell wasted little time composing what she appropriately labeled a "Long Post Alert!!!"
No one didn't seem to mind.
"It's My Birthday! Today I celebrate my birthday, life and what God has done in my life," Caldwell wrote in a lengthy post via Facebook before her 2,300-plus followers. "I never used to celebrate my birthday and make a big deal of it. I used to work on that day and maybe go to dinner. A few years ago, I changed my mind and I have decided to celebrate who God has created me to be. God has truly turned my sorrow into joy. I make sure to pamper myself and enjoy my birthday.
"The thought of being an author had never entered my mind," Caldwell continued. "God has good thoughts towards His children no matter what it looks like. Here I am two years later from when my first book, Expose It, was published in which I share my personal testimony."
---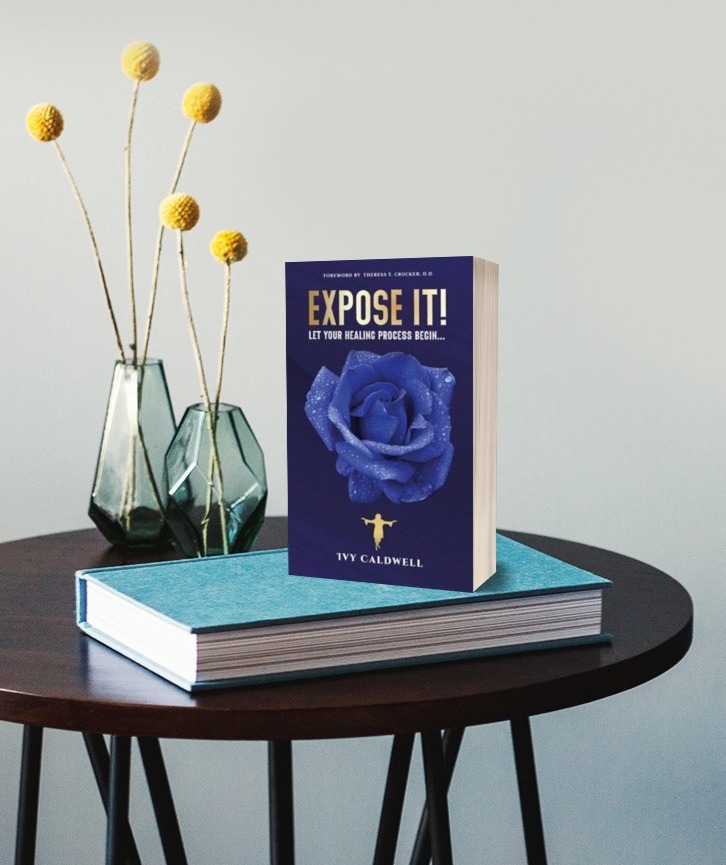 ---
In commemorating her latest birthday, Caldwell deemed it necessary to shed light on how God has strategically used her for His glory, particularly as an accomplished author.
And what a remarkable journey it is.
Amongst the reasons is that Caldwell's featured book, Expose It: Let Your Healing Process Begin, has been as good as advertised it made it ceremonious release in April 2021.
"On July 23, 2020, the Holy Spirit spoke to me while in prayer one morning," Caldwell, during a recent interview with Making Headline News, said, recalling the awe-inspiring developments that had ultimately fueled her desire to produce her featured book. "A small still Voice said, 'You can't skip over this.' I asked, 'Skip over what, Lord?' The Holy Spirit said, 'Your story.' I had to sit and think about my story.
---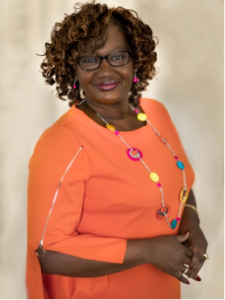 ---
"You see, I have written thirty children's book stories that are yet to be published. I had no intention of telling my story because it wasn't even a thought in my mind. All I wanted to do was write books for children because they don't have a voice. I sat there and thought about what is my story. The Holy Spirit said, 'Your story will authenticate…the children's books.' I continued to sit and meditate on those words, and I said to the Lord, 'Wow, tell my story. Okay, Lord I will share my story.' My book is inspired by God."
---
Indeed, it is.
Comprised of 113 pages, Caldwell's Expose It: Let Your Healing Process Begin vividly reminds her readers that exposing the truth can be a painful process, according to a detailed synopsis of this Rochester, New York-based author's book at Amazon.com.
---
NEED NATIONAL MEDIA EXPOSURE? CALL TODAY

: 

901.690.6587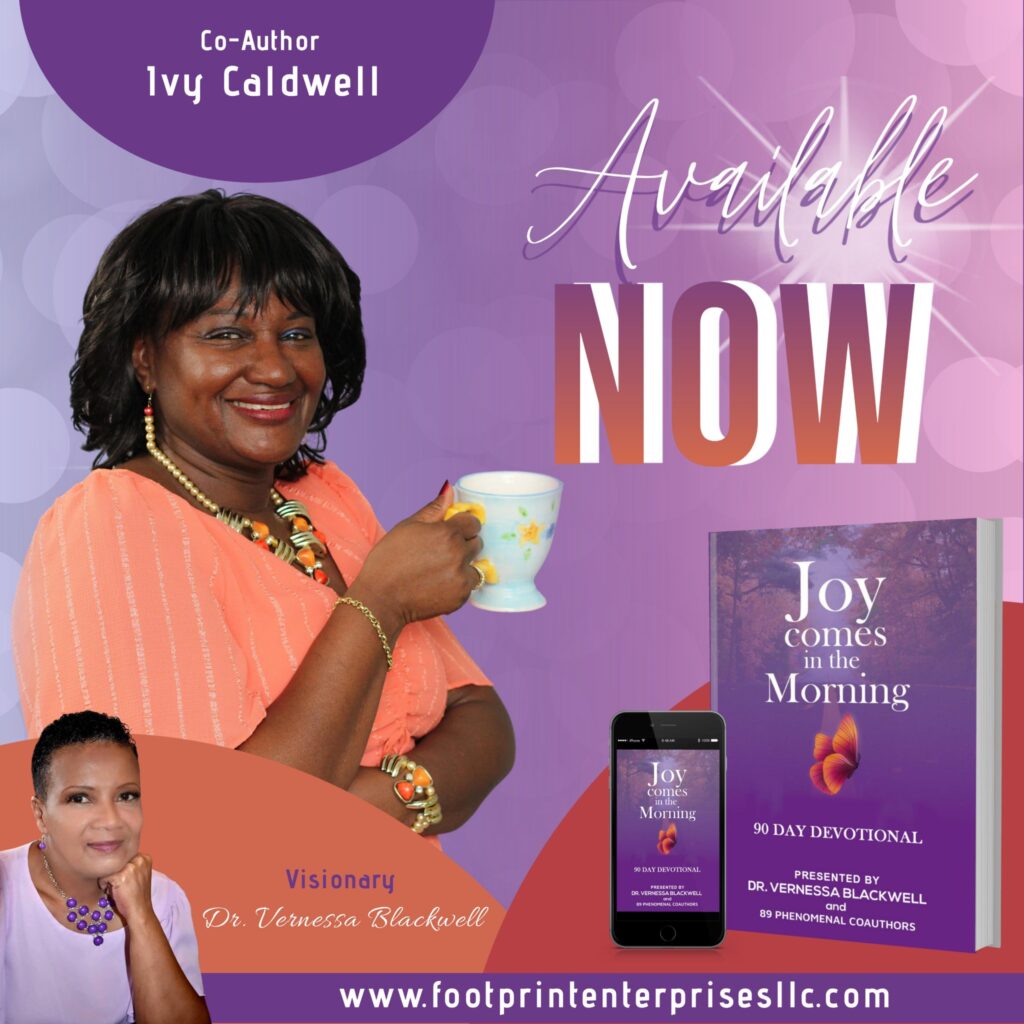 ---
"If you stay on track by peeling back the layers of pain, you will be on the journey to healing your soul and mind," said an Amazon spokesperson for Caldwell's Expose It. "This book shares with you the journey of hurts, fears, and struggles of the life of the author and how allowing God in your life can be a journey to claiming back your power. A child learns to stifle their voice as a result of a traumatic event.
"Are you tired of hurting? Are you tired of hiding what has happened to you as a child? Have you talked to someone about what has happened to you as an adult? Are you tired of carrying the heavyweight of silence? Go ahead and confess it! It's not until you confront the situation that the healing process can begin.
"In this book, you will learn:
How to get unstuck and move past your pain of abuse in childhood
How to get your voice and authority back
How forgiving those who have hurt you is part of your healing process and,
The importance of being healed to walk in your purpose."
Interestingly enough, Caldwell — once she grasped and embraced God's command to compose her featured book — wasted little timing producing her published masterpiece, needing approximately two months to write it.
---
CELEBRATING IVY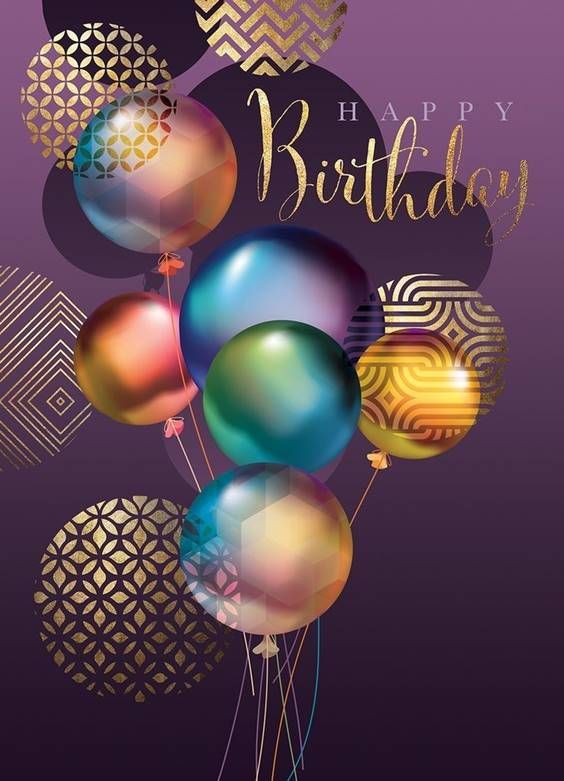 ---
"I finished writing my book in September 2020 and it was published May 2021," Caldwell said.
Besides Expose It, Caldwell authored the following books:
Speak Up…We Deserve To Be Heard, released in 2021
Walking In My Purpose, released in 2021
Walking In My Purpose Journal, released in 2021
The 8 Qualities of the Exceptional Black Woman, released in 2022
A Guide To Greatness, released in 2022
Called To Intercede (Volumes 1, 3, 4, 6 & 7), released in 2022 and,
Transitioning To The Other Side, released in 2022.
Also, Caldwell is one of 90 co-authors who collectively assembled Joy Comes In The Morning, Dr. Vernessa Blackwell's highly-anticipated anthology, which has emerged as an Amazon international bestseller.
---
GOD-ORDERED STEPS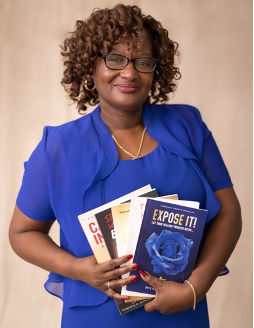 ---
That collaboration project debuted last month.
A native of Rochester, Caldwell is owner of Footprint Enterprises, LLC, a rising faith-based organization that customarily serves women who are ready to confront their past emotional trauma and be healed.
This organization has become a fixture primarily through Caldwell's program, Stepping Into ANEW You, whereby she show people how to gain back their confidence, voice, and authority.
As for Expose It, Caldwell emphasized that this book, in many aspects, aligns with her God-given purpose.
---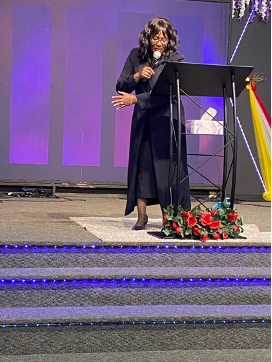 ---
"We must expose those painful experiences in our lives to be healed," Caldwell told MHN. "As long as we hide them, we give the enemy power over us. There are many who remain stuck in trauma that has happened years ago and are not be able to move forward in life.
"Jesus carried all of the shame, guilt, fear and condemnation on the cross and it is too heavy for us to bare. I want you to know that it is possible to not feel the pains of the past and to walk in healing, wholeness, and freedom."
In the Matchless Name of Jesus.
---
MAKING HEADLINE NEWS SALUTES

IVY CALDWELL
---
MORE ON CALDWELL
---
---
​CONNECT WITH THIS AWARD-WINNING JOURNALIST FOR MEDIA EXPOSURE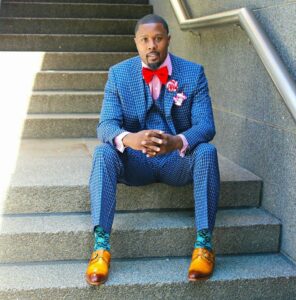 WHAT'S YOUR STORY? If you are an entrepreneur, business owner, producer, author, athlete, musician, barber, life coach, motivational speaker, cosmetologist, tax preparer, model, or pastor/minister who is seeking exposure and would like to share your story with an in-depth news feature, call Reporter Andre Johnson at 901-690-6587 or Facebook message him under "Andre T. Johnson" for details.
Andre Johnson is the award-winning Founder and Publisher for Making Headline News. A 2000 graduate of the University of Memphis School of Journalism and a former staff reporter of sports for the Memphis Commercial Appeal newspaper, Johnson covers the NBA Southwest Division from Dallas, Texas. To reach Johnson, send email to makingheadlinenews@gmail.com or to memphisgraduate@yahoo.com. Also, follow him on Twitter @AJ_Journalist or Instagram at @makingheadlinenews.
---
ADVERTISE WITH US