IMPRESSIVE DEBUT: Georgia author Adrian Holmes' 'THE HUNT' book creating a massive buzz for all the right reasons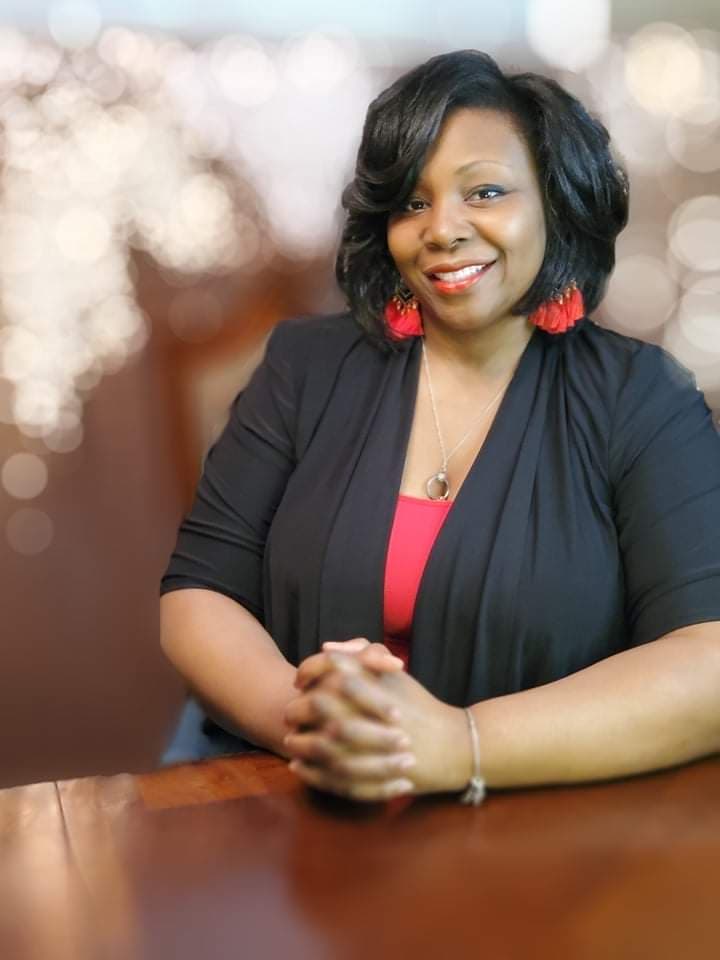 ---
Two are better than one, because they have a good reward for their labour. For if they fall, the one will lift up his fellow: but woe to him that is alone when he falleth, for he hath not another to help him up. Again, if two lie together, then they have heat. But how can one be warm alone? And if one prevails against him, two shall withstand him, and a threefold cord is not quickly broken. (Ecclesiastes 4:9-12 KJV)
---
MAKIN' MUCH NOISE
---
DALLAS — Joan Thaxter-Randall couldn't merely keep it to herself.
In a June 9 Facebook post, the Charlotte, North Carolina-based publisher erected a rather spirited post in which she announced the good fortunes surrounding the newly-produced book of her client, Adrian Holmes.
"Let me tell you about my client, Adrian Holmes! Her book launched today at noon, and she dominated the bestselling and hot new release list within one hour! She had almost 250 views and activities on her virtual live within the hour," said Thaxter-Randall, the CEO of Joan T Randall Enterprise LLC. "She is a first-time author, and she did everything I coached her to do! I am super proud of her!"
As are a host of Holmes' family members, well-wishers, and close acquaintances.
---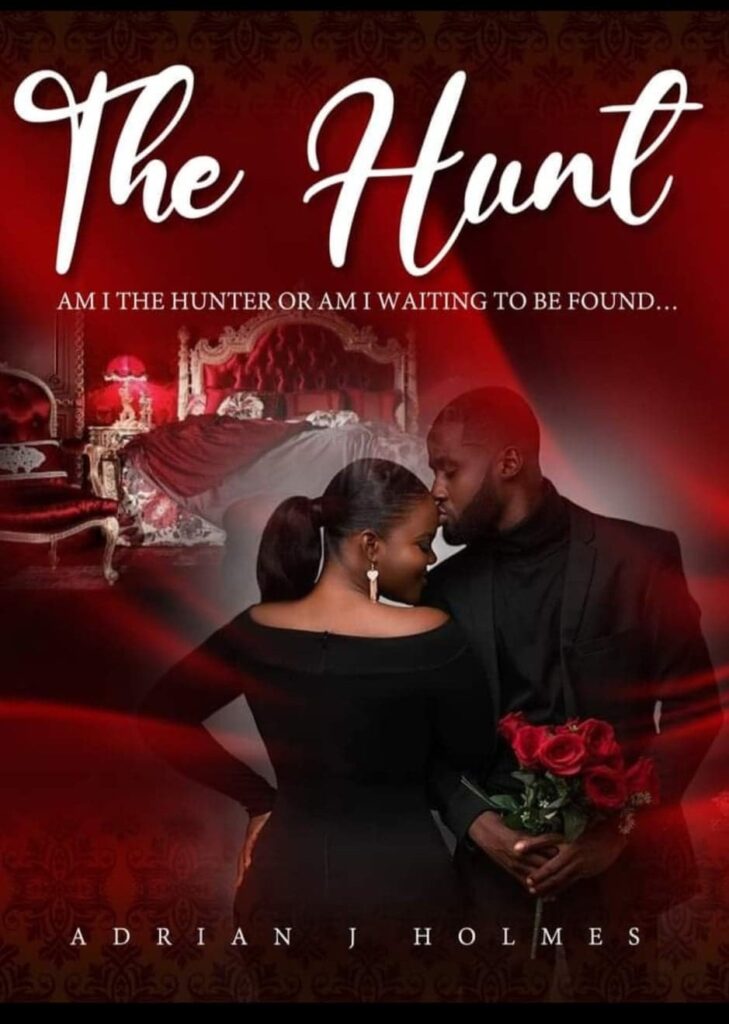 ---
To her credit, Holmes' highly-anticipated authorship debut has been nothing short of remarkable, given her book, THE HUNT: Am I The Hunter Or Am I Waiting To Be Found?…, has quickly emerged as a nationally-acclaimed masterpiece.
"I am overwhelmed with the response of the love and support that had been shown in the pre-order phase of this (Amazon) bestseller," Holmes told Making Headline News during a recent interview. "It has reposted, shared, and even put on TikTok. To God be the glory!"
A fascinating and empowering written work that is comprised of 114 pages in length, Holmes' THE HUNT: Am I The Hunter Or Am I Waiting To Be Found?…is designed to help relationships join together and stay together, according to a detailed synopsis of this Brunswick, Georgia-based author's book at Amazon.com.
---
CREATING A LEGACY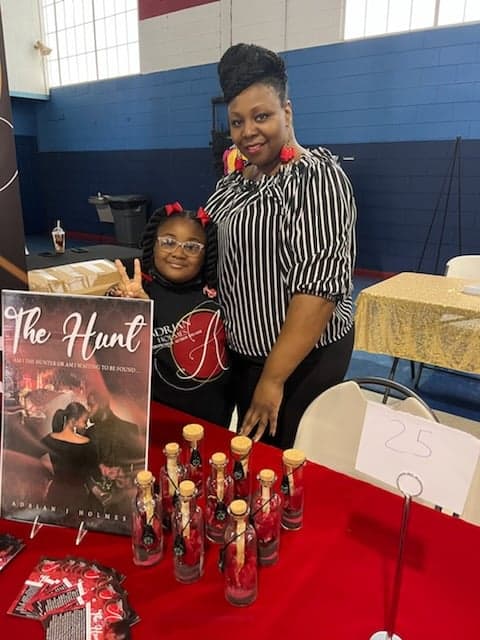 ---
"No matter the stage and age you are in your life…single, dating, engaged, married, or divorced, our prayer is that this book connects you to the sources that will promote a solid biblical foundation of love and partnerships," said an Amazon spokesperson for Holmes' THE HUNT. "Author Adrian J. Holmes takes you on a journey of her life and gives you a glimpse of her rollercoaster experiences in relationships. Do you know if you are the hunter or waiting to be hunted? Dive into the author's valuable lessons as she applied spiritual knowledge to each situation.
"Allow THE HUNT to guide you to your factual, spiritual, and emotional journeys as you embark upon personal growth and/or healing while processing the places you've been or the place you're in currently. Use this book as the guide that assists you in finding God's love for you first and then the desired mate the Lord has strategically set aside for you."
---
NEED NATIONAL MEDIA EXPOSURE? CALL TODAY

: 

901.690.6587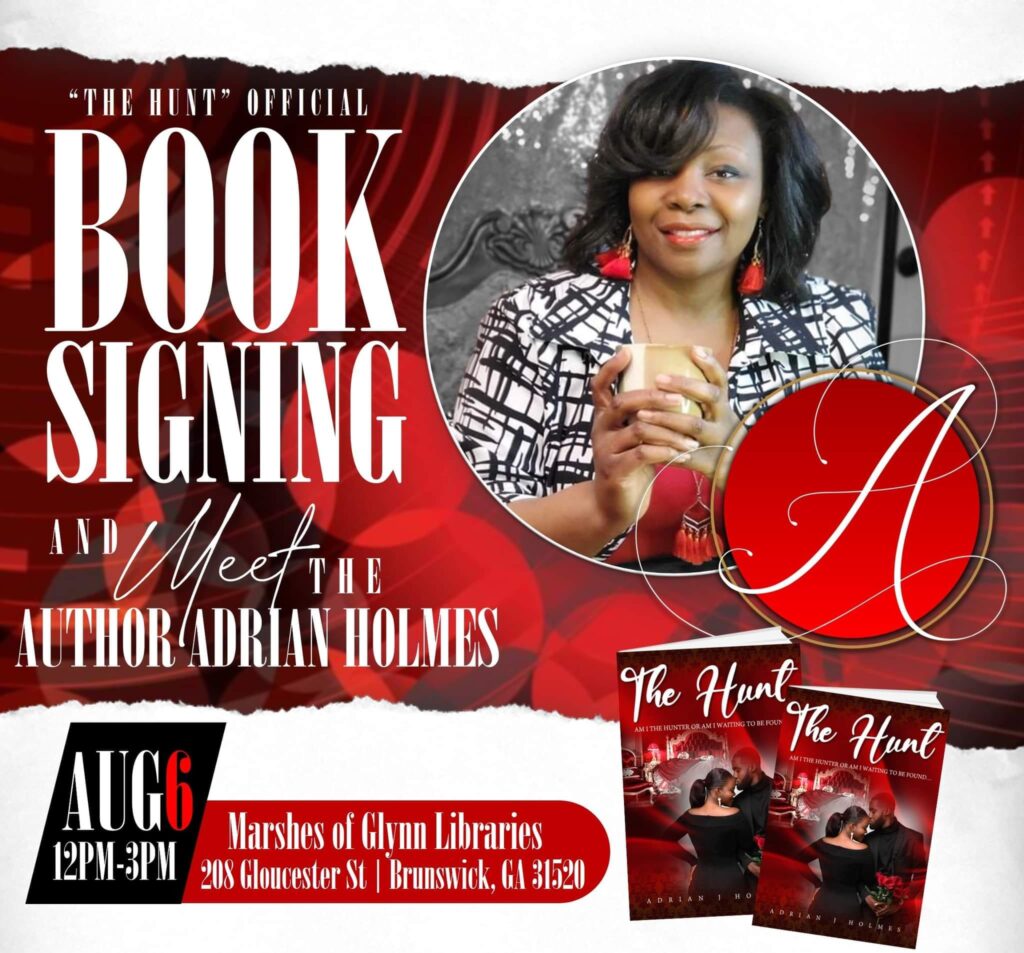 ---
As Holmes recalls, she needed approximately two years two compose her first book, having begun in 2020 and putting the wraps on it earlier this year.
Given the overwhelming outpour of favorable feedback Holmes has fielded since her book's ceremonious release, the past two years unquestionably was time well spent for project that is as good as advertised.
---
"This book a major part of God's purpose for my life," Holmes said without hesitation. "In the light of being an ordained minister and ministering to individuals as far back as I can remember — even back to my high school as a devotional leader — I believe the Lord has allowed — not created trials — me to go through turbulence in my life and relationships so that I may assist someone else in landing their planes safely. (This book is) to also let every individual know that in whatever place you appear to be in with relationships, that there is a resolution that ends without disaster and, just in case in does, there will be glory after it."
---
Interestingly enough, Holmes seemingly hasn't ruled out spearheading a sophomore book project.
"I don't have any books assembled at this time, nor have I made plans on doing so," Holmes told MHN. "But whatever the Lord says, that is what we shall do."
---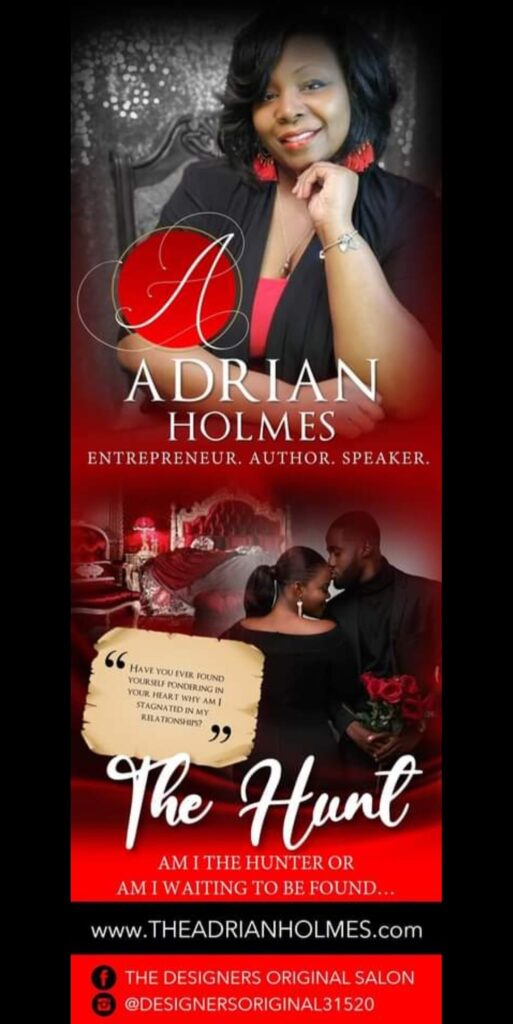 ---
In meantime, Holmes doesn't shy away from the notion that she's earned the right to bask in the glory of her latest milestone, one that's centered largely on her having witnessed the release of a book that has created a fervent buzz throughout various message boards and social media platforms.
As evidenced by her publisher's exuberant June 6 post via Facebook, of course.
"I am grateful to God for allowing me through His power to have birthed this book and to impact the lives of others, as well as myself," Holmes, owner and CEO of Brunswick's The Designer's Original Salon, said. "I am so grateful for God connecting me with individuals that were strategically placed in my life to assist me into position to birth this book. I pray that each person that reads this book that their relationships and lives will never be the same — in Jesus Name…Amen."
---
A RELATED STORY
Georgia businesswoman Adrian Holmes savoring best of both worlds as God's spokesperson, CEO of flourishing salon
---
For more information about Brunswick, Georgia-based Author/Businesswoman Adrian Holmes, to inquire about her new book, her business venture, a public appearance, speaking engagement or book signing, call 912.264.1088 or connect with her via social media at Facebook: https://www.facebook.com/The-Designers-Original-Salon-578746342245699/.; Instagram: https://www.instagram.com/designersoriginal31520/. Also, send email to:

ajholmes4@comcast.net

.
---
​CONNECT WITH THIS AWARD-WINNING JOURNALIST FOR MEDIA EXPOSURE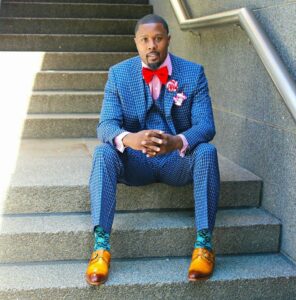 WHAT'S YOUR STORY? If you are an entrepreneur, business owner, producer, author, athlete, musician, barber, life coach, motivational speaker, cosmetologist, tax preparer, model, or pastor/minister who is seeking exposure and would like to share your story with an in-depth news feature, call Reporter Andre Johnson at 901-690-6587 or Facebook message him under "Andre T. Johnson" for details.
Andre Johnson is the award-winning Founder and Publisher for Making Headline News. A 2000 graduate of the University of Memphis School of Journalism and a former staff reporter of sports for the Memphis Commercial Appeal newspaper, Johnson covers the NBA Southwest Division from Dallas, Texas. To reach Johnson, send email to makingheadlinenews@gmail.com or to memphisgraduate@yahoo.com. Also, follow him on Twitter @AJ_Journalist or Instagram at @makingheadlinenews.
---
ADVERTISE WITH US