NATIONAL ADOPTION MONTH SPECIAL REPORT: Atlanta mom Sandy Moye carrying out her godly purpose through 'ministry' of adoption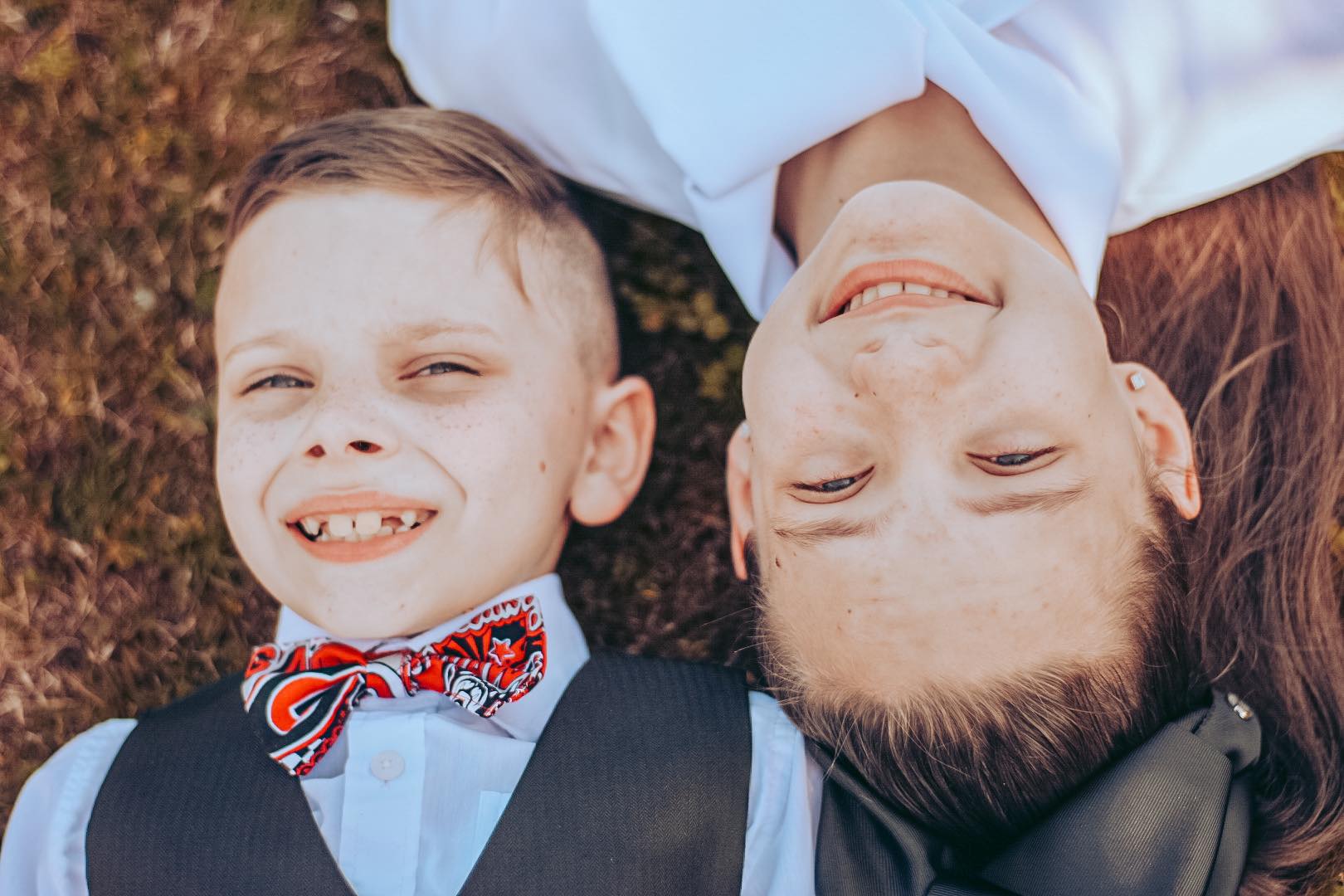 ---
But Jesus said, "Suffer little children, and forbid them not, to come unto Me, for of such is the kingdom of heaven." (Matthew 19:14 KJV)
---
GOD'S PRECIOUS ONES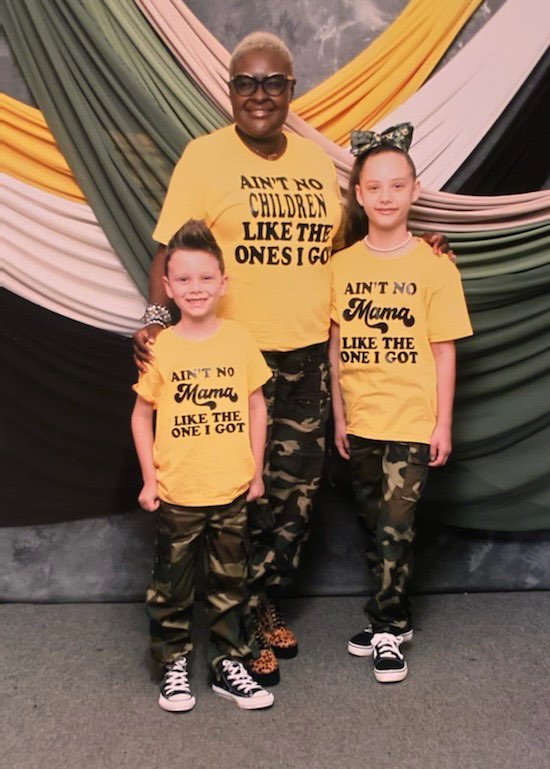 ---
No one, really, has to remind Sandy Moye of just how precious, yet fragile, life is.
Heck, she knows it full well for herself.
That essentially sums it why Moye has deemed it necessary to become an ambassador for promoting all things adoption.
To her credit, Moye has adopted two children over the past six years, an awe-inspiring, life-altering experience she admittedly wouldn't trade for anything else in the world.
---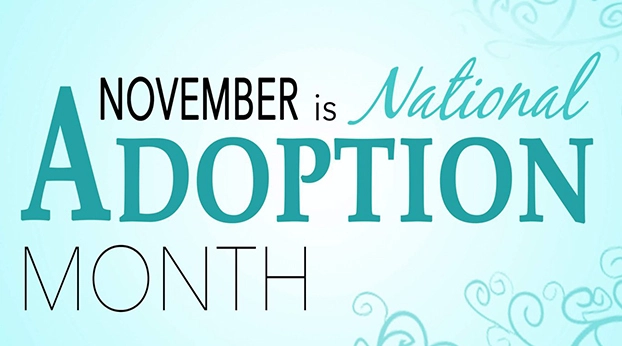 ---
Moreover, during an interview this week with Making Headline News, Moye had become inspired to shed light on the importance of adoption, in large part because November is recognized as National Adoption Month.
Also, National Adoption Day will be observed on November 21.
"Adoption is important to me because it gives me the opportunity to give unconditional love to many children precious children," Moye told MHN. "And the many blessings God have given me in order to take care of them, although I could be deploying on a regular basis with my job, which I have enjoyed over the years that only brought me temporary happiness."
---
WE'RE ALL IN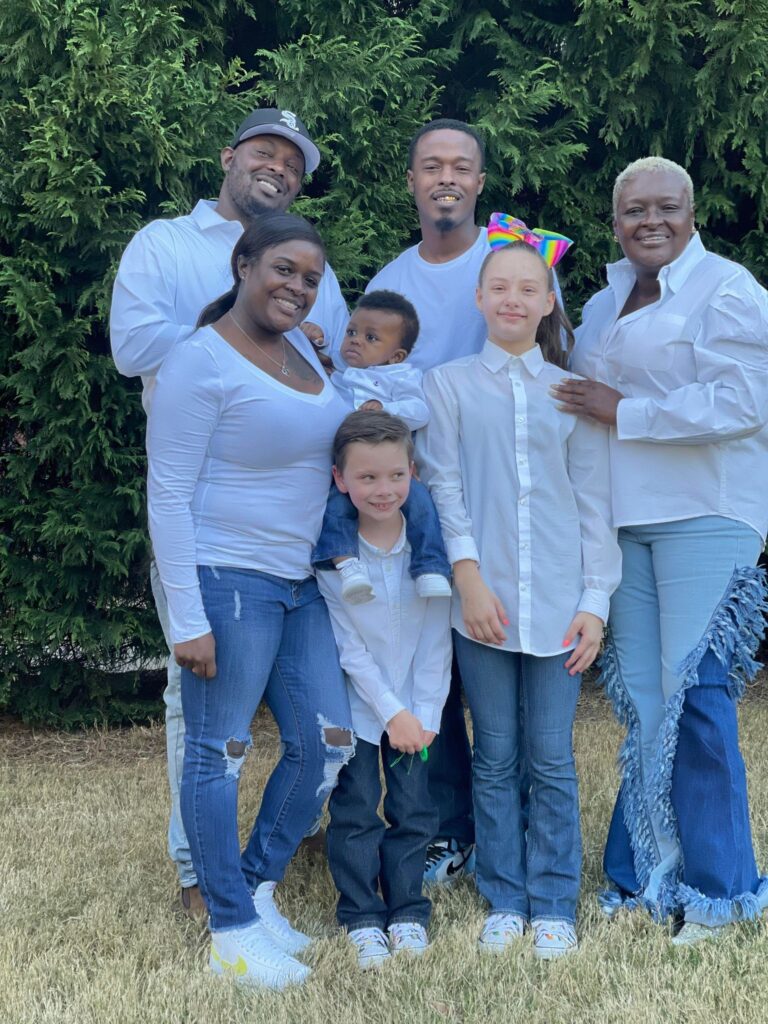 ---
According to Arms Wide Adoption Services, National Adoption Month is a nationwide effort to educate the public and prospective parents on the struggles many adoption-eligible children face in finding a family and how they can help, as well as a celebration of adoption success stories.
Meanwhile, National Adoption Day is a one-day, focused collaboration between policymakers and advocates to facilitate the finalization of adoptions in progress and to honor the many wonderful families who have been created through adoption.
Generally, the first National Adoption Week was proclaimed in 1984 by President Ronald Reagan. However, in 1995, President Bill Clinton extended the week to the entire month of November.
Federal, state, local, and private adoption agencies, as well as businesses and nonprofit organizations across the country customarily lead special events, hold volunteer recruitment, coordinate fundraising and donation efforts, and produce awareness campaigns on the topic of foster care and adoption, highlighting statistics and facts as well as addressing common concerns and myths — all in an effort to encourage more families to consider adoption.
---
NEED NATIONAL MEDIA EXPOSURE? CALL TODAY

: 

901.690.6587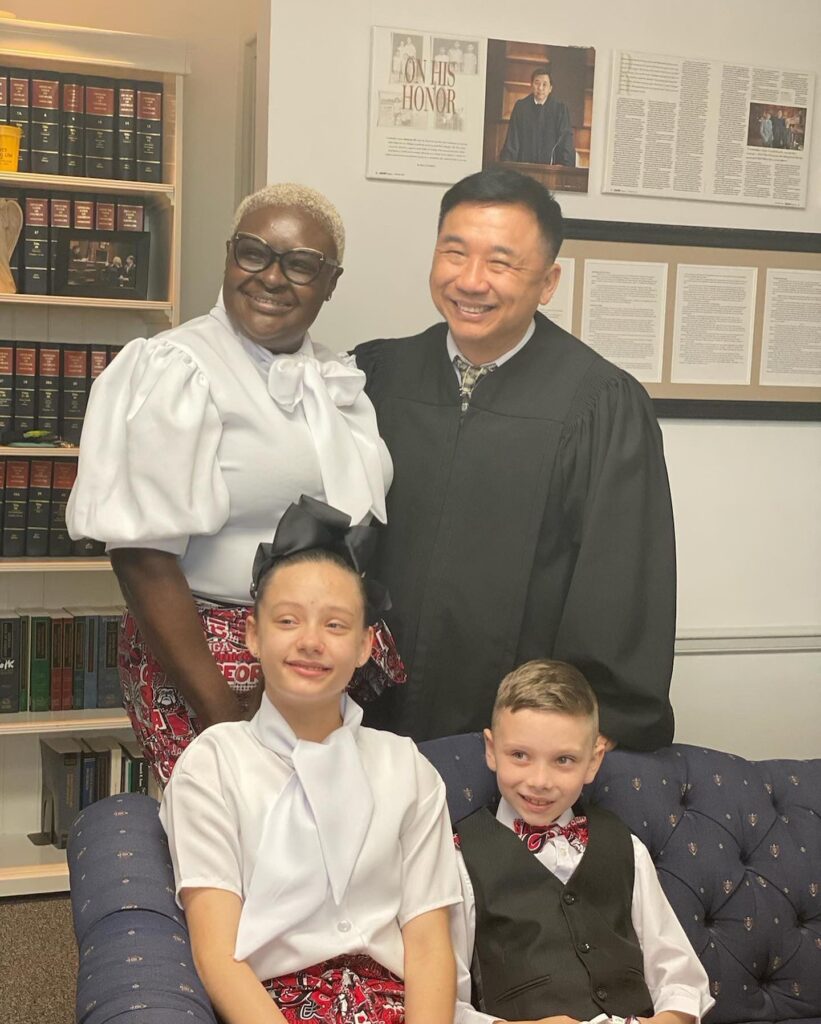 ---
Nine-year-old Gabriel was adopted by Moye six years ago at the tender age of three, a brilliant, fun-loving child who has brought an array of joy to her family, the Atlanta-area mother said.
"He is an awesome baby who loves to sing," Moye said of Gabriel. "Math is his favorite subject, and he loves to play race car games, and loves baseball wholeheartedly. His favorite second baseman is Austin Riley, No. 27 for the Atlanta Braves. If you ask him, surely, he is going to tell. He always speaking it in existence that he is going to play for the Atlanta Braves and his number is going to be 27."
---
D

I

D

Y

O

U

K

N

O

W

?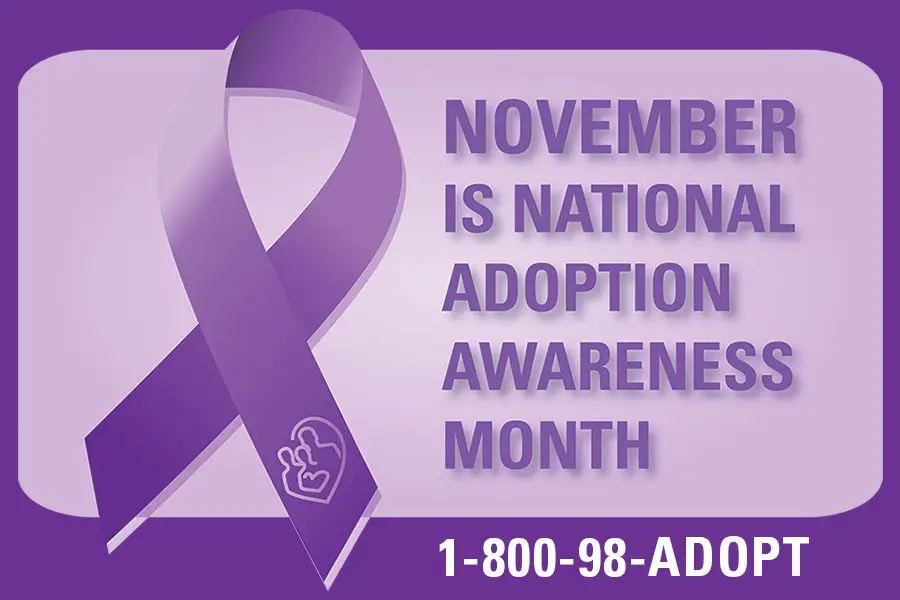 ---
And then there's 12-year-old Hannah, who joined Moye's family three years ago.
"Our Hannah is 12 years old she came to live with us at the age of nine years old because we wanted to keep the children together as we traveled this life's journey," Moye said. "She is in the sixth grade, an honor roll student, she loves to draw, plays snare drums, she loves reading, dancing, horseback riding, and her life's plans is to become a veterinarian."
As far as Moye is concerned, she senses that engaging in adoption has more to do with miraculously crossing paths with an angel, of sorts, or someone who can bring just as much joy and wholeness to her life than she can to theirs.
---
AS FOR ME AND MY HOUSE

…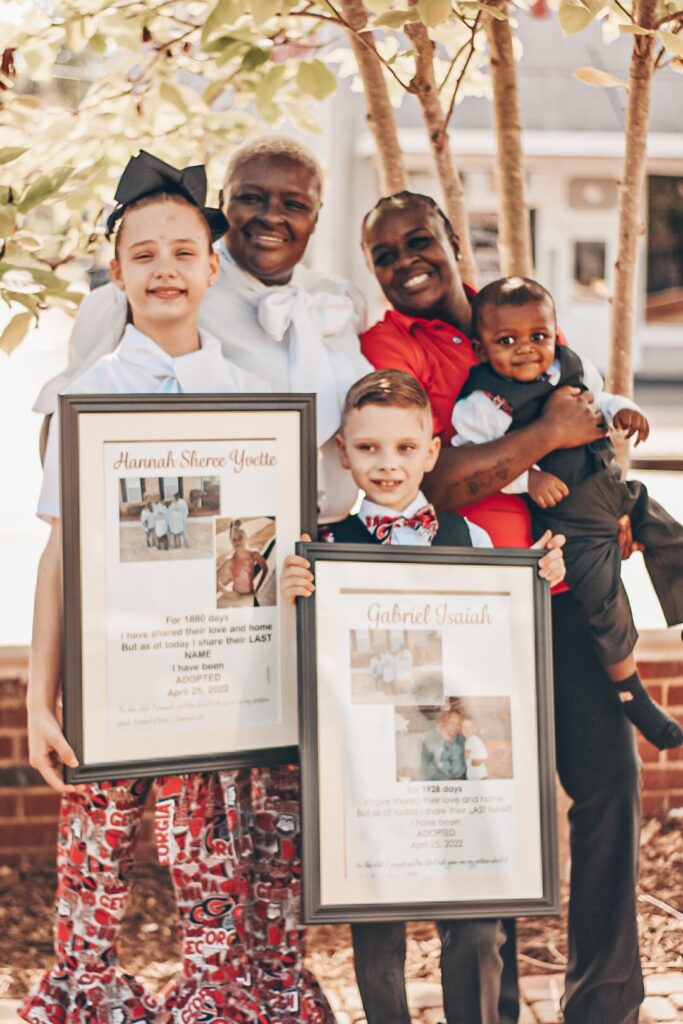 ---
"Think about the joy children bring even when your children or children you helped raised were in the household, preparing them for life, attending extra curriculum activities and worship services together, shopping for prom, teaching them to drive, and (attending) graduation, just a few to name,"

Moye said

. "These children's smiles warm your heart, hearing them say, 'Mom, I love you.' I'm saying all of that to say you might be an empty nester, but there is a child — or children — in need of your, guidance, and nurturing, unconditional love, and stability to know they have a safe forever home. This will flourish their lives creating, generational seeds of greatness and helping them become successful young men and women in society."
---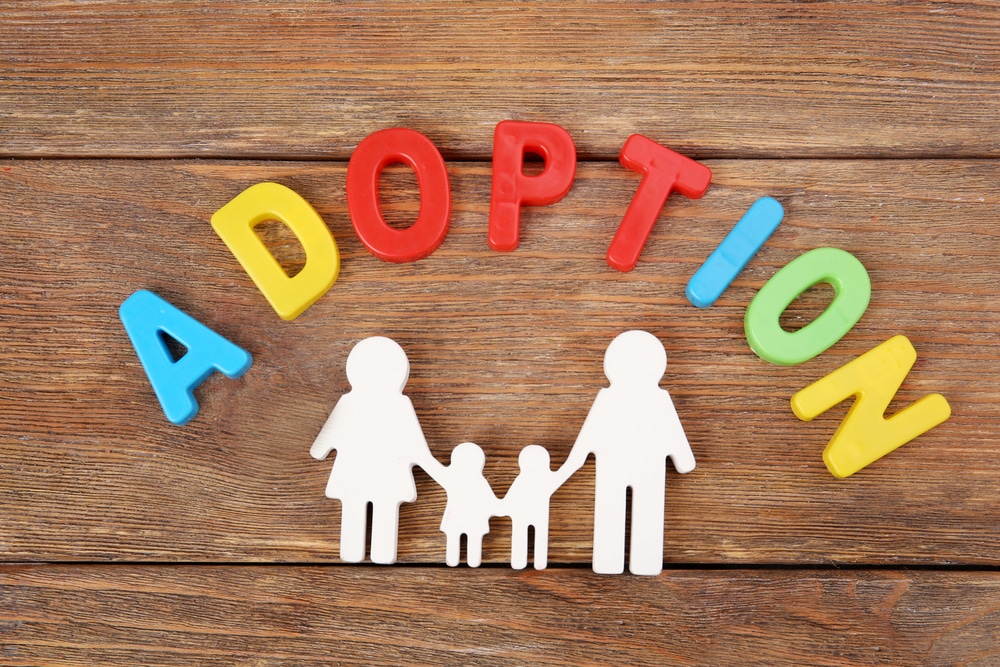 ---
Having credited a host of relatives and close friends for their valiant support of inspiring her to seek adoption, Moye doesn't shy away from the notion that growing her family, by all accounts, has evolved as a distinctly unique ministry, of sorts.
"Yes, I do see adoption as a ministry because in God's word, we are instructed to take care of the orphans and widows," Moye said. "And if we love God, we shall feed His sheep and for our children to know God and His love, we must be that example. Adoption aligns with my God-given purpose because it gives life, a rebirth that gives focus, strength, and forgiveness to the people that have abused, abandoned, forgotten, and rejected.

---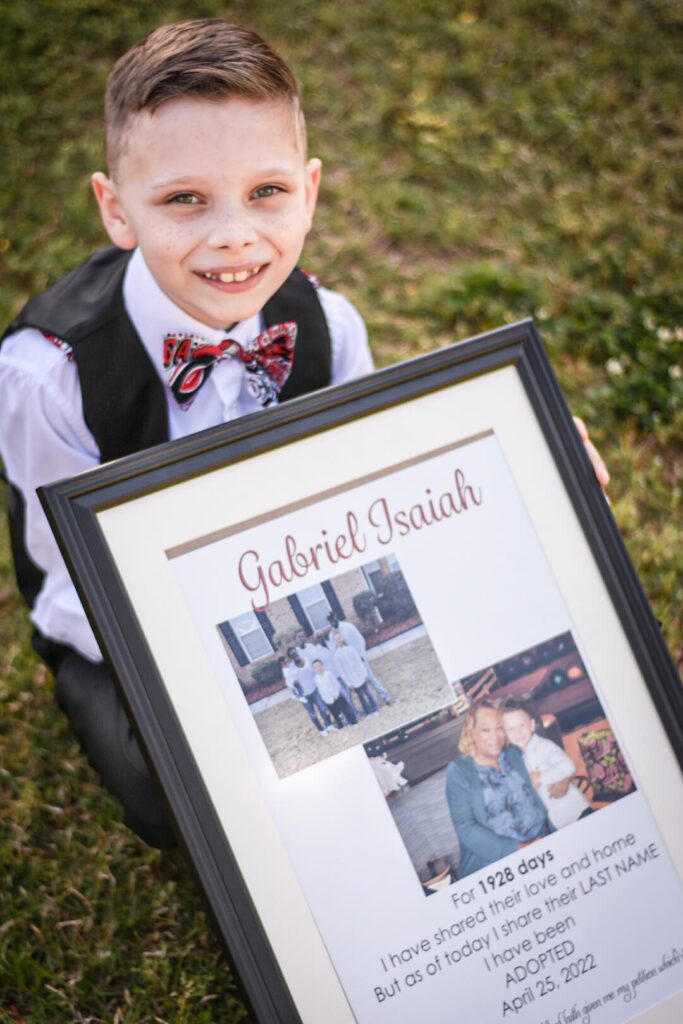 ---
---
"When it comes to us as adults, it gives power that allows individuals the ability to remain Focusing 2 FINISH their life's race that will be passed down from generations to generations," added Moye, an accomplished author and businesswoman who is the mastermind behind the April 2019-released book, Focusing 2 Finish: 21 Day Inspirational Day Journey. "Nevertheless, the real joy is being able to work from home, sharing (life) with my babies, creating precious memories and priceless moments together they will share years and from now as we continue to gather together as a family."
Just as God had strategically intended all along.
---
A RELATED STORY
TAKING DESTINY STEPS: Atlanta-area writer Sandy Moye on her ceremonious authorship debut: 'This book helped me give birth to gifts that were laying stagnated'
---
For more information about Fayetteville, Georgia Author/Businesswoman Sandy Moye, to inquire about her book, or to schedule her for a public appearance or speaking engagement, connect with her via social media at Facebook: https://www.facebook.com/profile.php?id=100007911046604; Instagram: https://www.instagram.com/iamsandymoye/. Also, send email to:

sandymoyebooking@gmail.com

.
---
CONNECT WITH THIS AWARD-WINNING JOURNALIST FOR MEDIA EXPOSURE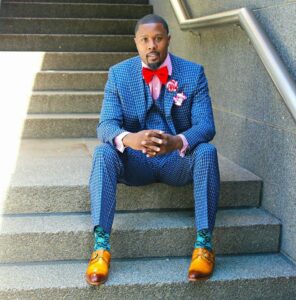 EDITOR'S NOTE: If you are an entrepreneur, business owner, producer, author, athlete, musician, barber, life coach, motivational speaker, cosmetologist, tax preparer, model, or pastor/minister who is seeking exposure and would like to share your story with an in-depth news feature, call Reporter Andre Johnson at 901-690-6587 or Facebook message him under "Andre T. Johnson" for details.
Andre Johnson is the award-winning Founder and Publisher for Making Headline News. A 2000 graduate of the University of Memphis School of Journalism and a former staff reporter of sports for the Memphis Commercial Appeal newspaper, Johnson covers the NBA Southwest Division from Dallas, Texas. To reach Johnson, send email to makingheadlinenews@gmail.com or to memphisgraduate@yahoo.com. Also, follow him on Twitter @AJ_Journalist or Instagram at @makingheadlinenews.
---
ADVERTISE WITH US