LOVE & WISDOM: Cleorah Scruggs-DeBose's 'Boaz Found Me' is a must read; Deborah Walker Scruggs' book is filled with Godly wisdom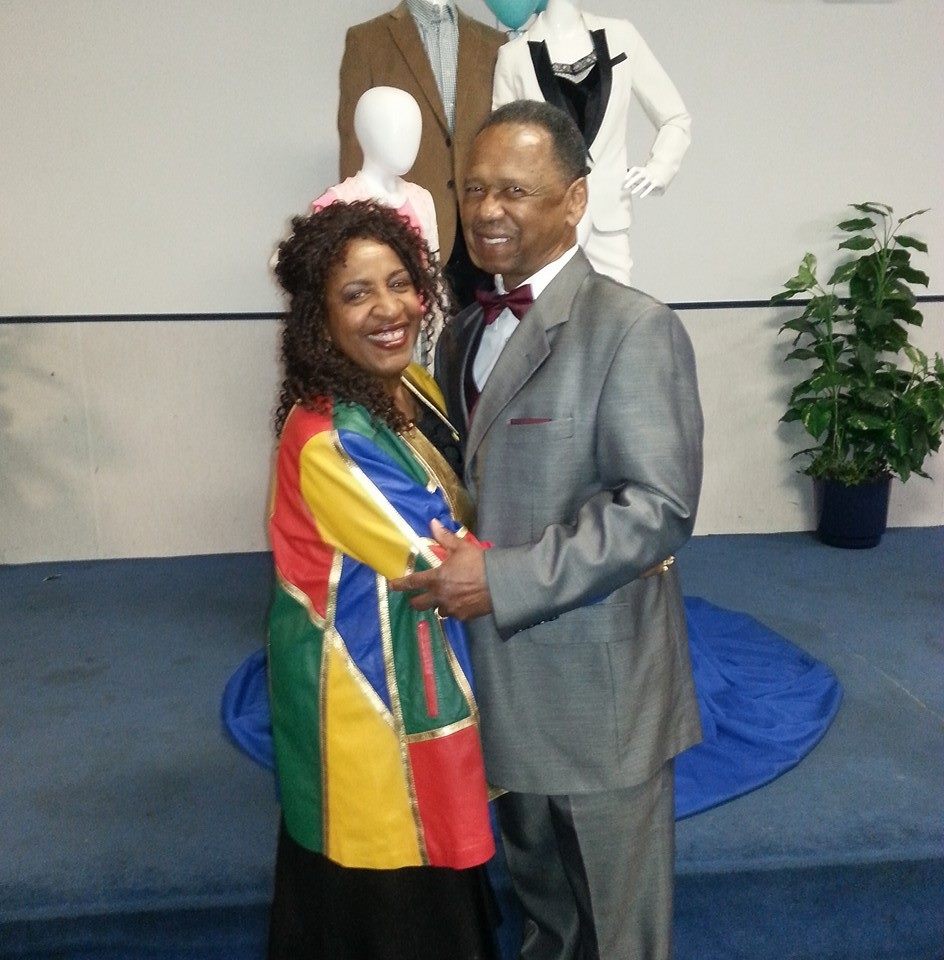 ---
So Boaz said to Ruth, "My daughter, listen to me. Don't go and glean in another field and don't go away from here. Stay here with the women who work for me. Watch the field where the men are harvesting, and follow along after the women. I have told the men not to lay a hand on you. And whenever you are thirsty, go and get a drink from the water jars the men have filled. At this, she bowed down with her face to the ground. She asked him, "Why have I found such favor in your eyes that you notice me—a foreigner?" Boaz replied, "I've been told all about what you have done for your mother-in-law since the death of your husband—how you left your father and mother and your homeland and came to live with a people you did not know before. 12 May the Lord repay you for what you have done. May you be richly rewarded by the Lord, the God of Israel, under whose wings you have come to take refuge." (Ruth 2:8-11 NIV)
---
A

–

K

–

A

WESOME GODLY BOOK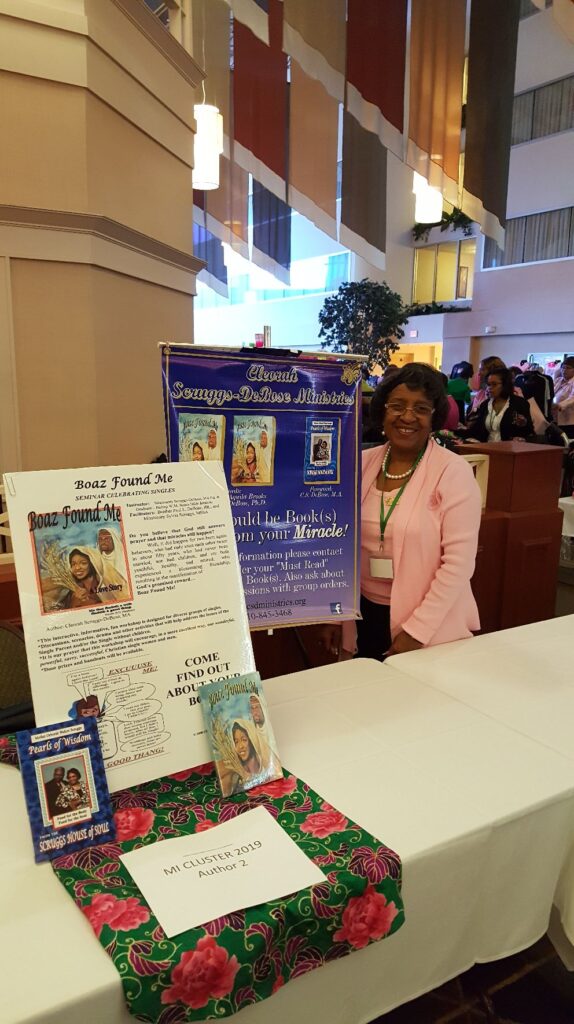 ---
As far as the sanctity of marriage goes, Cleorah Scruggs-DeBose is glad she waited for God's cue to go into covenant.
So much, in fact, that she has become greatly inspired to disclose such an awe-inspiring journey in a life-altering book.
A native of Akron, Ohio, Scruggs-DeBose is the mastermind behind Boaz Found Me: A Love Story, an informative and spiritually-empowering book this Flint, Michigan, Christian-based writer assembled as a spiritual tool to help believers to routinely apply Biblical principles that often arise in what she appropriately describes as their "personal dating life."
In essence, Scruggs-DeBose's Boaz Found Me: A Love Story — which is accompanied by the Boaz Found Me Companion Guide — is a remarkably compelling love story, of sorts, one that brings hope for your Boaz, this anointed and gifted author emphasizes.
"(I was inspired to write this book) shortly after my marriage, because it was a confirmation that waiting on the Lord and His timing pays the best dividends," Scruggs-DeBose told Making Headline News during a recent interview.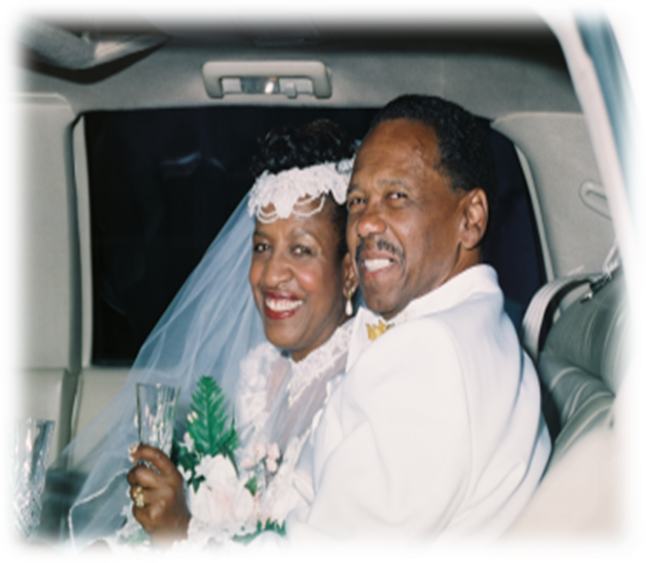 ---
Generally, Scruggs-DeBose's Boaz Found Me: A Love Story depicts the lives of two born again believers, who had only seen each other twice since childhood, she writes in a detailed synopsis of her featured written work at https://csdministries.org/.
---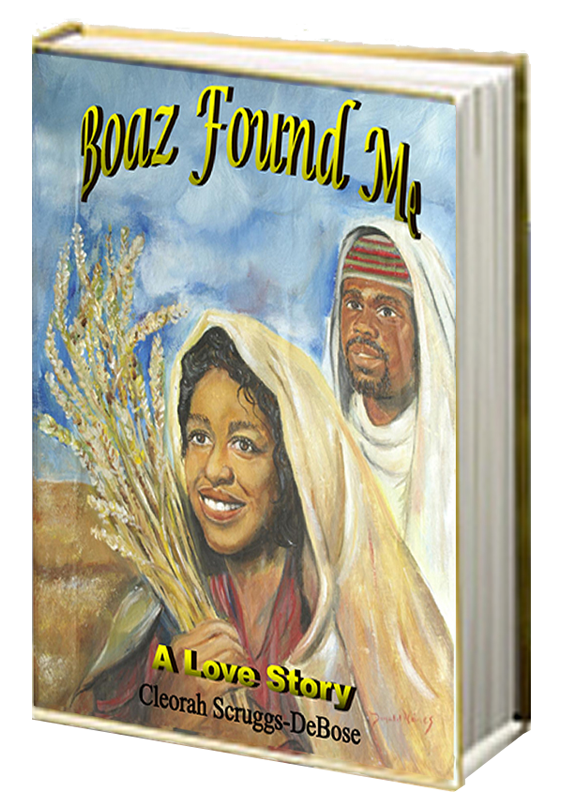 ---
Both, she said, had never been married, nor had children and and wound up starting a courtship after retirement. Also, Scruggs-DeBose's husband, Deacon Paul DeBose, shares his pertinent thoughts in her book.
Also, Scruggs-DeBose's Boaz Found Me: A Love Story foreword by the late Bishop P. A. Brooks, the former First Assistant Presiding Bishop Church of God In Christ, Inc. Scruggs-DeBose's Boaz Found Me Companion Guide was written by Reverend Dr. Charles DeBose of California State University St. Paul African Methodist Episcopal Church.
"This real-life testimony is a love story of their journey, articulated with unique multicultural wit and sensitivity that will amuse, inform, inspire, and encourage you as Cleorah tells how Boaz — not Bimbo or Bozo — found me," said a spokesperson for Scruggs-DeBose's Boaz Found Me: A Love Story.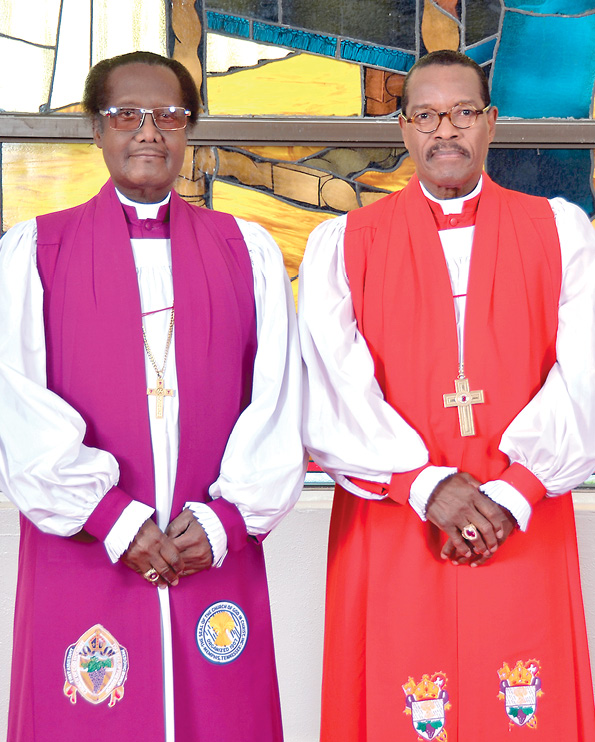 ---
A book that has been on display at the Church of God In Christ's International Convocation and various workshops, Scruggs-DeBose's Boaz Found Me: A Love Story has garnered an assortment of rave reviews, many whom expressed how the book was "miraculously created," she said.
When asked what was the single, most underlying reason she elected to produce such an intriguing book, Scruggs-DeBose said: "To be an inspiration to the reader and share my testimony that God is still in the miracle-working business, and He can bless you with Boaz or Ruth, not Bozo, Bimbo or Bimzella."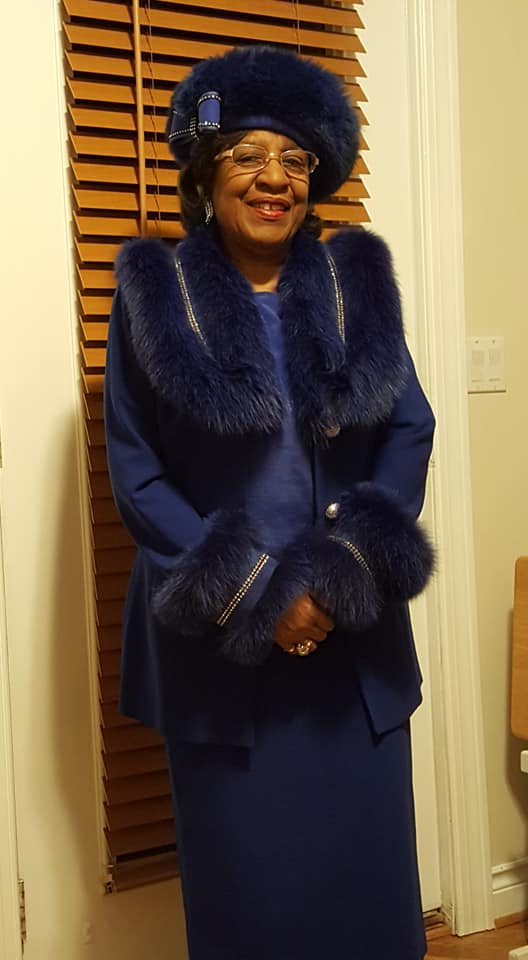 ---
In other words, Scruggs-DeBose is swift to point out "Boaz can be a mate ministry or another matter. So be in prayer for your tailormade Boaz."
Interestingly enough, Scruggs-DeBose emphasized that her book set is for Christian singles, dating couples, as well as for women and multicultural diversity ministries, a highly sought after publish work that vividly reminds the reader a love story that's accompanied by an array of hope, she said.
A licensed evangelist and missionary, Scruggs-DeBose and her family are members of Flint's Harris Memorial Church of God In Christ under the leadership of Pastor Eric C. and Elect Lady Karleen Bogan (and Supervisor Dianne Bogan).
---
"Congrats and Blessings to the Biden/Harris team!" #PresidentJoeBiden #VicePresidentKamalaHarris #AKASororitySister #FirstLadyDrJillBiden #NEASister #FirstGentlemanDougEmholf"
— Cleorah Scruggs-DeBose, M. A. 
---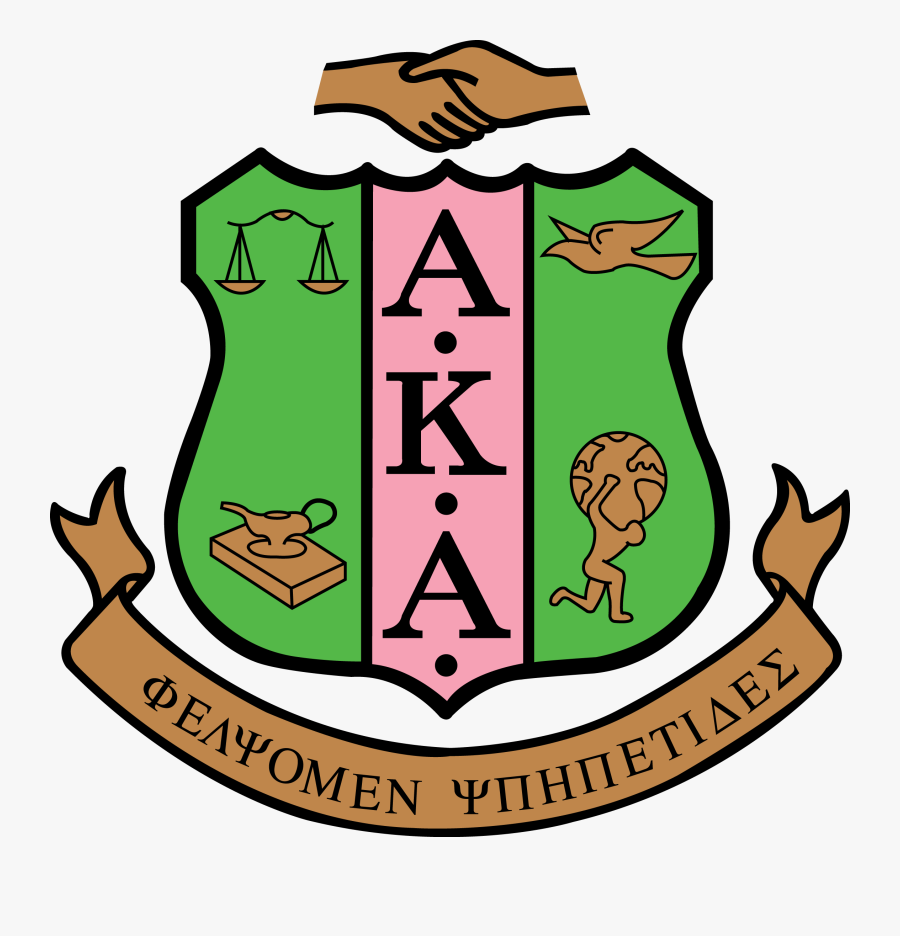 A Golden Life Member of Alpha Kappa Alpha Sorority Incorporated and a life member of the National Education Association (NEA), Scruggs-DeBose is Founder and President of the National Multicultural Diversity Day and Institute (NMDI), which was endorsed in 1993 by the National Education Association's 2.7 million members. Now a nonprofit organization, National Multicultural Diversity Day and Institute's strategic goals are to help promote multicultural understanding, respect, and appreciation for a diversity of cultures through workshops, programs, etc.
Scruggs-DeBose's Boaz Found Me: A Love Story was presented at the Alpha Kappa Alpha National and International Boule, as well as during the Multicultural Diversity presentations.

"Despite a rewarding, full life, Cleorah longed for the fulfillment of a God-given soul mate, her Boaz," a spokesperson for Scruggs-DeBose's Boaz Found Me: A Love Story said. "Well, that day finally did come when God miraculously joined in holy matrimony, Paul and Cleorah."
And the rest, as they say, was history.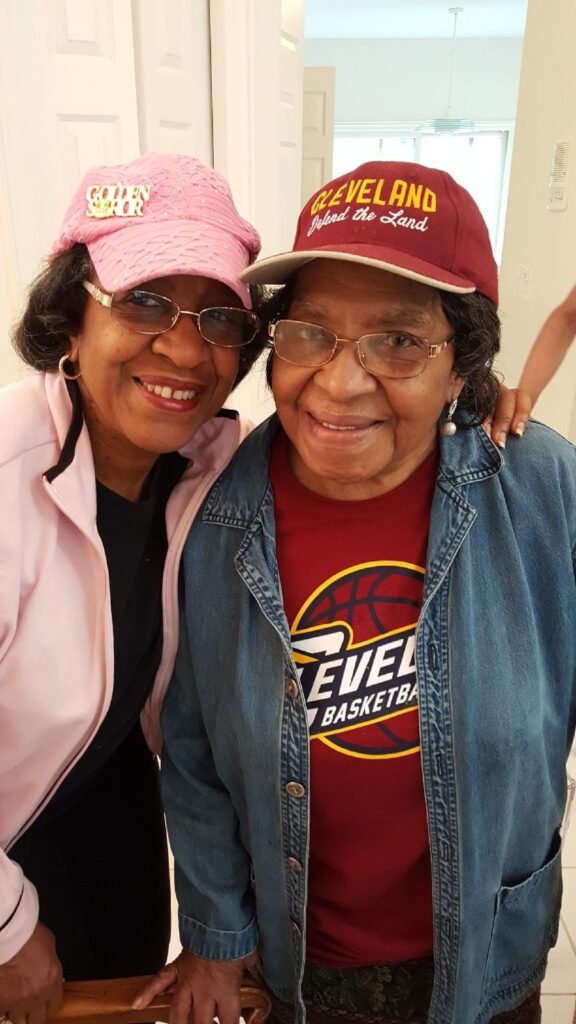 ---
MOTHER DEBORAH WALKER SCRUGGS' BOOK
Like her daughter, Scruggs-DeBose' mother, Deborah Walker Scruggs, has authored a rather fascinating book. The title: Pearls of Wisdom: From The Scruggs House of Soul.
A book that was composed by this beloved and devout servant of God and mother of her five, Walker Scruggs' Pearls of Wisdom: From The Scruggs House of Soul is dedicated in large part to the neighborhood, friends, fellow church members, and whom this writer senses need what she describes as "the strength and warmth of a caring mother figure."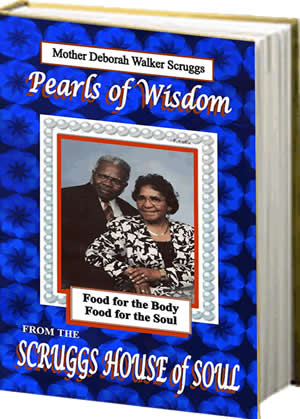 "Her quick wit, loving demeanor, and gracious hospitality have been a source of help to many," said a spokesperson for Walker Scruggs' Pearls of Wisdom. "You, too, will enjoy and be blessed by her God-inspired guidelines as you search for Pearls of Wisdom: From The Scruggs House of Soul like food for the body and food for the soul. (This book is filled with) God-inspired guidelines that can be applied to every area of every believer's life."
Walker Scruggs is available for speaking engagements to promote her book.
---
For more information about Flint, Michigan Author Cleorah Scruggs-DeBose, or to schedule her for a public appearance, book signing, or speaking engagement, call 810.845.3468 or connect with her via social media under: Facebook: https://www.facebook.com/cleorah.scruggsdebose. Also, send email to:

cscruggsdebose@yahoo.com

.
---
CONNECT WITH THIS AWARD-WINNING JOURNALIST FOR MEDIA EXPOSURE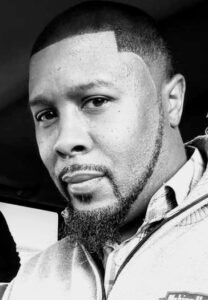 EDITOR'S NOTE: If you are an entrepreneur, business owner, producer, author, athlete, musician, barber, life coach, motivational speaker, cosmetologist, tax preparer, model, or pastor/minister who is seeking exposure and would like to share your story with an in-depth news feature, call Reporter Andre Johnson at 901-690-6587 or Facebook message him under "Andre T. Johnson" for details.
Andre Johnson is the award-winning Founder and Publisher for Making Headline News. A 2000 graduate of the University of Memphis School of Journalism and a former staff reporter of sports for the Memphis Commercial Appeal newspaper, Johnson covers the NBA Southwest Division from Dallas, Texas. To reach Johnson, send email to makingheadlinenews@gmail.com or to memphisgraduate@yahoo.com. Also, follow him on Twitter @AJ_Journalist or Instagram at @makingheadlinenews.