EXISTING WITH A PURPOSE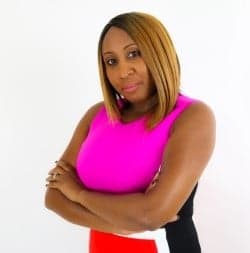 DALLAS — Jenelle Harris would be the first to admit that she undoubtedly has a heart for women of various walks of life.
So much, in fact, that she's established a notable platform that is centered largely on helping women to discover the best version of themselves.
"(I love) being able to provide a platform for other women's accomplishment, partnering with other leaders and sharing some amazing testimonies and challenges in life," Harris told Making Headline News during a recent interview. "And with doing this, we will be able to create a team that will help others with their goals. I love being a leader, because it also shares the values of authenticity and soul living."
To her credit, Harris' keen leadership skills have been put in display, particularly through her She EXIST organization.
---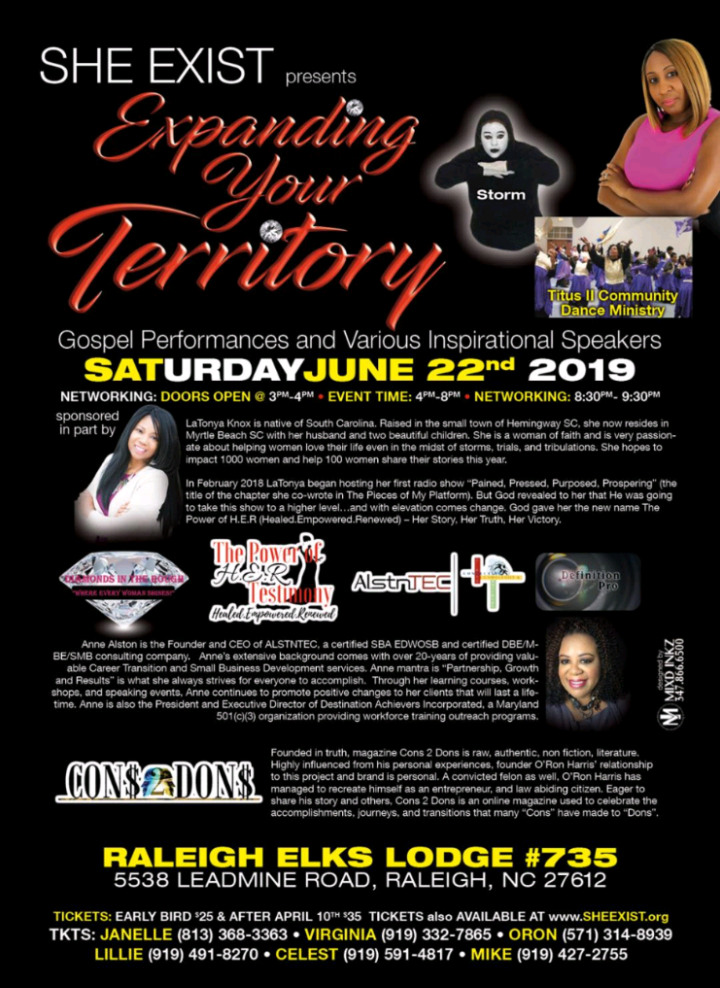 A Tampa, Florida-based mental health and business corporation, She EXIST's mission is centered largely on ministering on what Harris refers to as "The Power of Her Testimony."
As Harris eloquently explains, there are a variety of reasons for creating an organization that is starting to attract more of a national presence.
Harris is also is the mastermind behind newly-produced CD entitled, "She EXIST," a project she co-produced with Moses The Mantra and is powered by BlackPeri LLC.
---
"I think it is important to be an asset to your community, your society, and the work place," said Harris, when asked why it is imperative to esteem others highly than herself. "I think teaching and educating positivity is always needed. We've heard the saying, 'It takes a village to raise kids and it will take a team to build teams.'"
---
Much Harris' to delight, her organization is steadily expanding, meaning it's safe to assume that She EXIST's best and brightest days are well ahead of it.
"(It) continues to grow, as those who are broken find a sense of peace while healing and telling their story," Harris said.
CHECK OUT JENELLE'S CD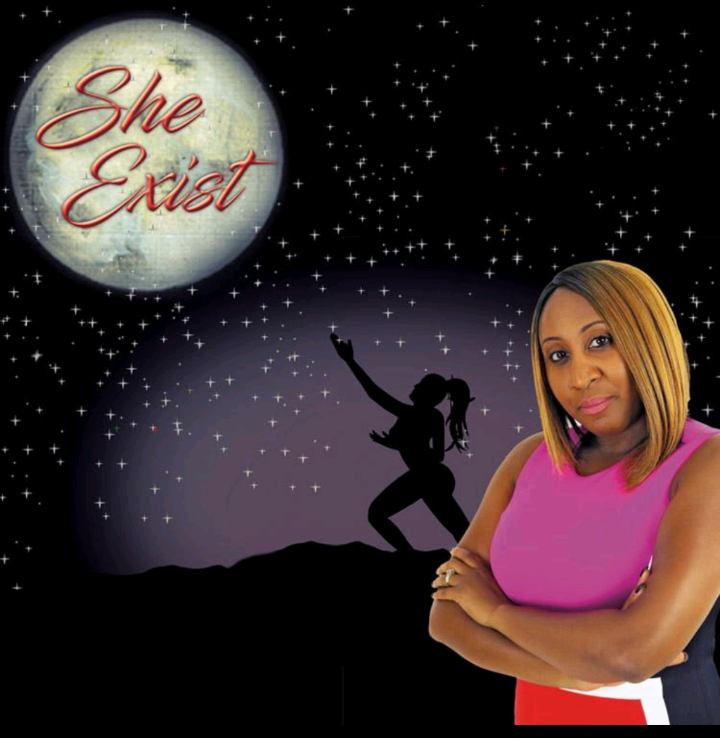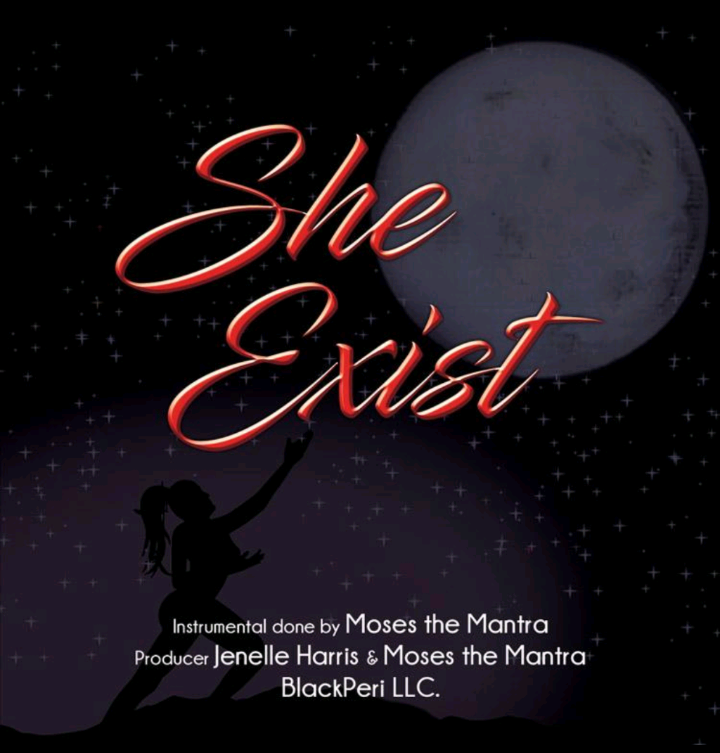 Interestingly, Harris' She EXIST is designed specifically as a speaking platform, of sorts, most notably for women to share their stories with other women or, as she acknowledges, "to encourage and uplift those who are broken and have given up on life."
"Throughout these sessions, you can feel the positive vibes and energy from the women who present telling the story," Harris said.
What's even more astounding for Harris — an accomplished marketing consulting and motivational speaker — is that her credible organization will be hosting what is known as the "Expanding Your Territory" event on June 22 in Raleigh, North Carolina.
Powered by She EXIST, this nationally-acclaimed networking conference will take place at the Raleigh Elks Lodge No. 735, located at 5538 Lead Mine Road.
Tickets for this event can be purchased at https://sheexist.org/.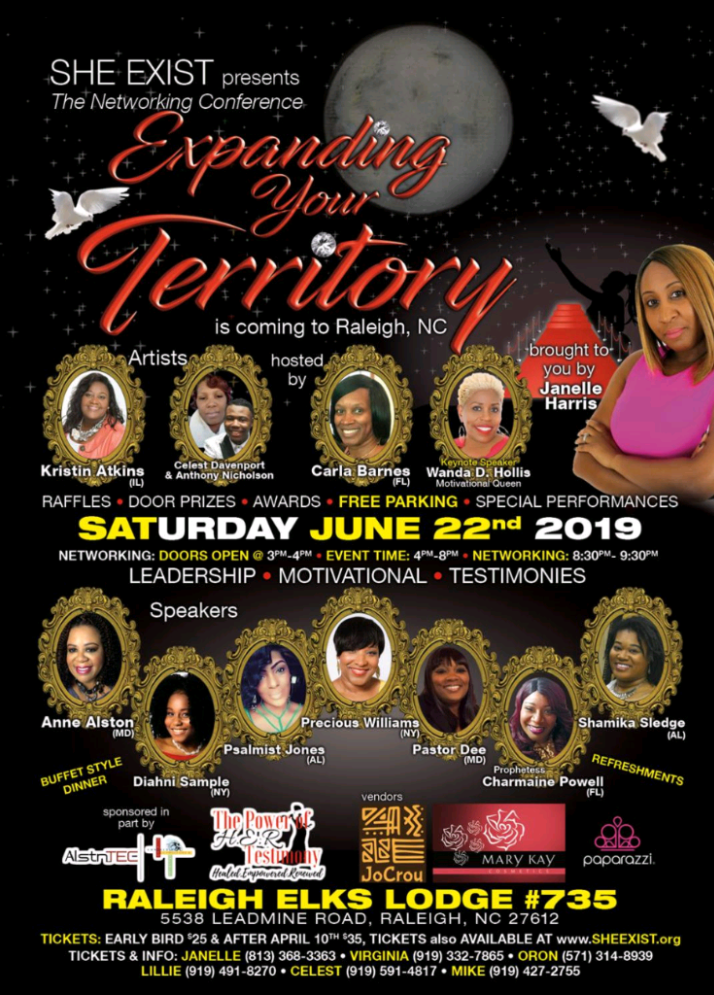 A native of Brooklyn, New York, Harris is an accomplished author, who has been featured in the book entitled, "Diamonds In The Rough: A Woman's Guide To Living An Empowered Life."
A book that's written by Charmaine Powell, "Diamonds In The Rough: A Woman's Guide To Living An Empowered Life" will be available soon at Amazon.com.
As for She EXIST, Harris' organization accommodates mostly individuals and groups ranging in ages 16 to 75.
"The tool that I have is for everyone and this is the authenticity that I admire," Harris said. "Everyone needs leadership and everyone needs empowerment, spiritual awareness, and spirituality intelligence.
"My goal is to inspire everyone with connecting to their inner selves, because oftentimes, we are connecting to a bill, to a toxic relationship, or to a bad environment," Harris continued, adding that arguably her greatest inspirations are globally-acclaimed ministers Sheryl Brady, Bishop T. D. Jakes, and Bishop Duncan Williams, as well as her beloved grandmother. "When you begin to live from your soul daily, you will begin to detach from negativity and start to condition your mind with what makes sense. Your visibility will be clear your reaction will be a sense of action to make a change."
Besides her upcoming event in June, Harris — whose work-related experience spans more than 17 years — is scheduled to appear on "I Am Enough" talk show that's hosted by Wanda D. Hollis April 21. In addition, she will be featured in the April issue of Maline Pride's Black Wall Street magazine.
"I started as a young girl at the age of 17, working as a HHA, helping elders in their homes…one-one-one care, and that inspired me to do more and to be more," Harris said. "I was also working as a security guard, doing a grave yard shift in the projects in Harlem with no reservations going back to a city called Brooklyn."
And the rest, as they say, was history.
Look at her today, walking fervently in her purpose, functioning mightily in her element.
With God, her Helper, leading the way.
---
For more information about Tampa, Florida Businesswoman Jenelle Harris of She EXIST, or to schedule her for a public appearance or speaking engagement, connect with her via social media at: https://www.facebook.com/patricia.seiforth.
---
CONNECT WITH THIS AWARD-WINNING JOURNALIST FOR MEDIA EXPOSURE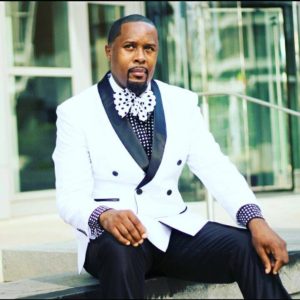 EDITOR'S NOTE: If you are an entrepreneur, business owner, producer, author, athlete, musician, barber, life coach, motivational speaker, cosmetologist, tax preparer, model, or pastor/minister who is seeking exposure and would like to share your story with an in-depth news feature, call Reporter Andre Johnson at 901-690-6587 or Facebook message him under "Andre T. Johnson" for details.
Andre Johnson is the award-winning Founder and Publisher for Making Headline News. A 2000 graduate of the University of Memphis School of Journalism and a former staff reporter of sports for the Memphis Commercial Appeal newspaper, Johnson covers the NBA Southwest Division from Dallas, Texas. To reach Johnson, send email to andre@makingheadlinenews.com or to memphisgraduate@yahoo.com. Also, follow him on Twitter @AJ_Journalist.