---
Therefore, my beloved brethren, be steadfast, unmovable, always abounding in the work of the Lord, since you know that your labor is not in vain in the Lord.

(1 Corinthians 15:58)
---
SOLD OUT ON JESUS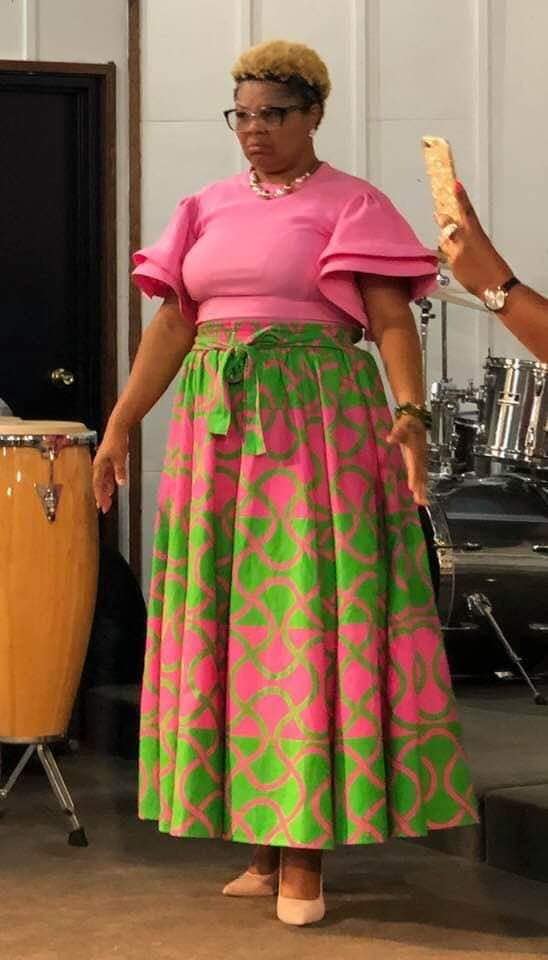 DALLAS — Tamika D. Pharr could be appropriately described as a number of things.
For starters, she's an accomplished businesswoman as a resourceful sales consultant with Paparazzi, a globally-acclaimed venture that's widely known for offering consumers fashion-forward jewelry and product parties.
She's a proud mother of two, a grandmother of three, and a mother-in-"love" to whom she often describes as a "beautiful young lady."
More than anything, though, Pharr would be the first to tell you that she's devout woman of faith, one's who deems it essential to go to great lengths to proclaim the matchless Gospel of Jesus Christ.
Never mind that this Mobile, Alabama native was raised in what the urban community has dubbed the School of Hard Knocks.
"I had a rough upbringing. But God," Pharr, 43, told Making Headline News during a recent interview. "(I've) seen a lot, heard a lot, done a lot. But God."
---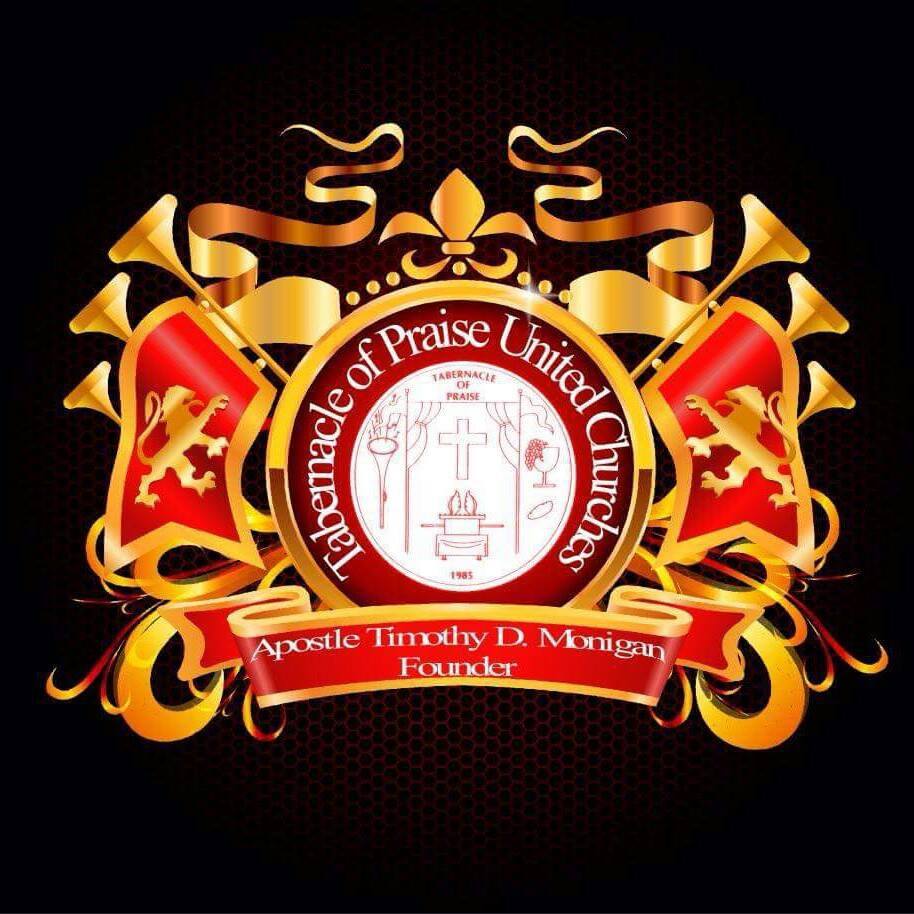 And because Pharr, a resourceful, resilient, spiritually-empowering minister, doesn't shy away from the notion that God is, by all accounts, the Focal Point of her life, it's safe to assume that life as she knows it is, well, far more superior than her rough upbringing.
Aside from overseeing the day-to-day operations of a credible business, Pharr is Mobile-area minister as the beloved Co-Pastor of Tabernacle of Praise Church, a tradition-rich, historic institution that also has a campus in Richmond, California.
Widely regarded as a Christian-centered ministry that accompanied by the slogan, "Changing The World With The Word," Tabernacle of Praise is pastored by Apostle Timothy D. Monigan.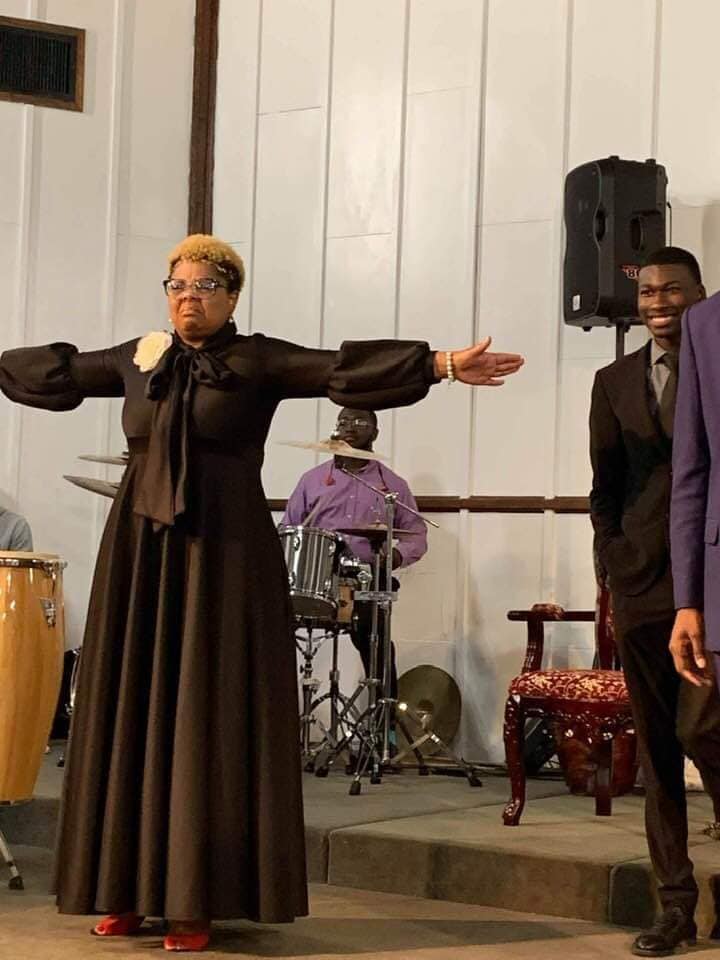 For Pharr, that she was steadfastly brought up in the church and raised in an environment where she customarily was taught Biblical principles has proven beneficial to her, considering even to this day, she's still very much on fire for Almighty God.
Only now, she's serving and paying homage to Him from a much larger stage.
"My family taught me that when you learn better, you do better," said Pharr, recalling vividly the memorable developments of her childhood. "That took a while to set in on me, because I was a thug girl, but God turned me into a church girl."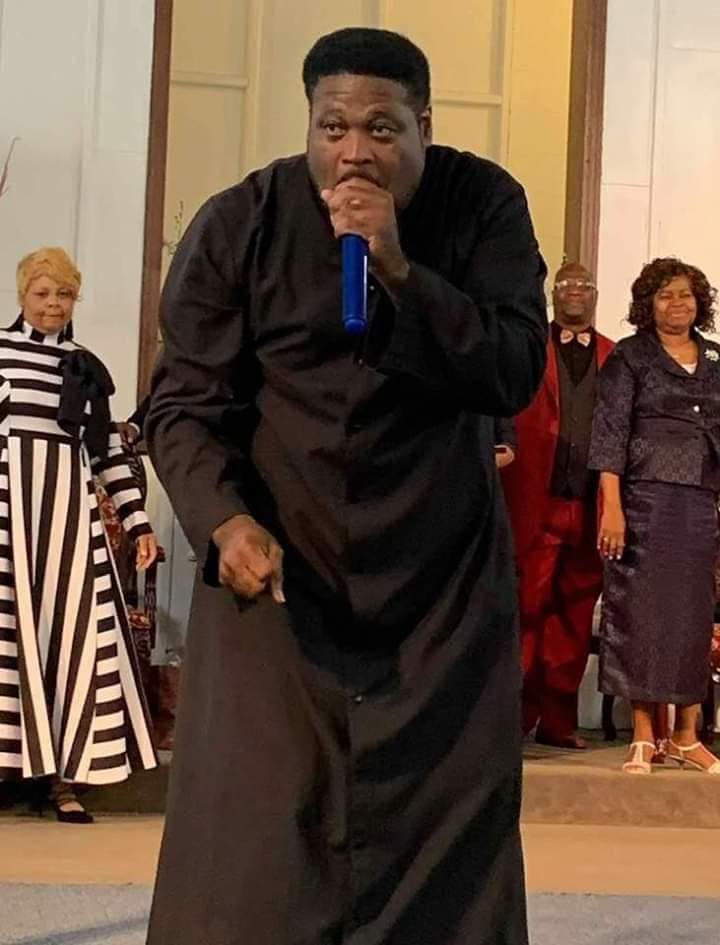 As Pharr explained, it took a relatively solid supporting cast of godly women who collectively helped steer her from the School of Hard Knocks as a "thug girl" to, well, Sunday School — pretty much on the regular.
---
"I have my grandmother Pruitt, (who was) an elder of love and understanding at Primitive Baptist Church until her health change and God called her home," Pharr recalled. "My grandmother, Pauline James, plays a great big part in my life. She also helped raise me. My great grandmother, Mary Pharr, is the mother of St. Luke Church, where she's been a member since before I was born. She is now 100 years old and her health has changed. My great aunt, Pastor Shirley Edwards and I, are the newest pastors in the family."
---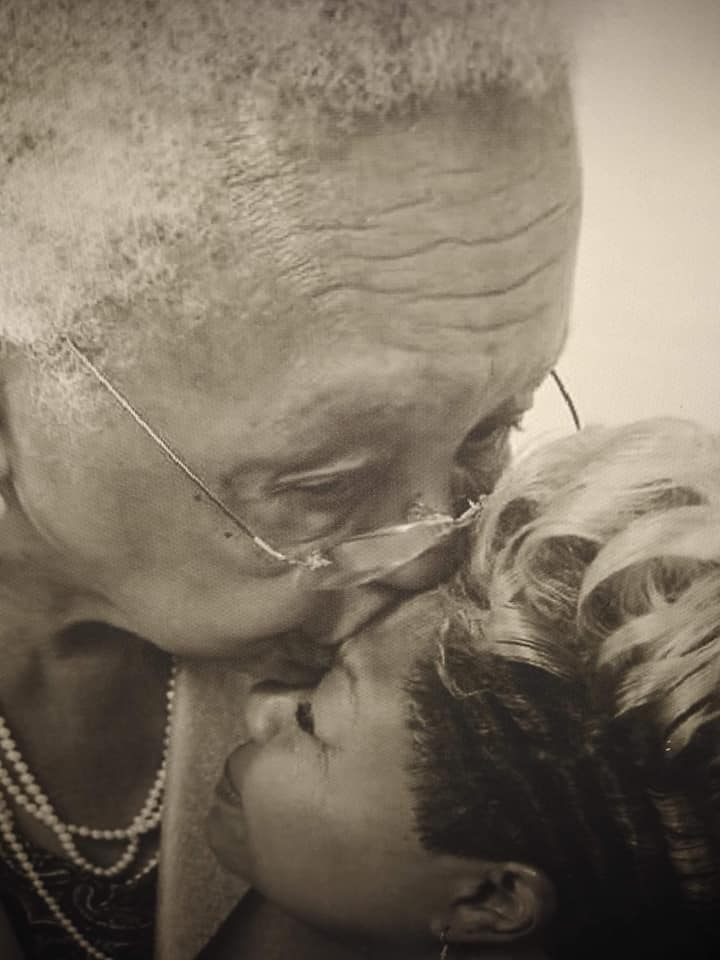 Sadly as it is to say, Pharr's rise to becoming a full-time minister hasn't been fully accepted by some whom she sensed would offer valiant support.
"Well, since I became pastor, a lot of family and friends have fell off, but I heard the Lord say that He will add unto me," Pharr said without hesitation. "I saw God positioning me for ministry back in 2008 after I lost my 10-week-old baby."
As it turned out, Pharr's losing an unborn child essentially served a defining moment, of sorts, for this beloved, bigger-than-life thug girl-turned-woman of the cloth.
"I heard the Lord say He has need of me," Pharr said in the wake of her dreaded miscarriage.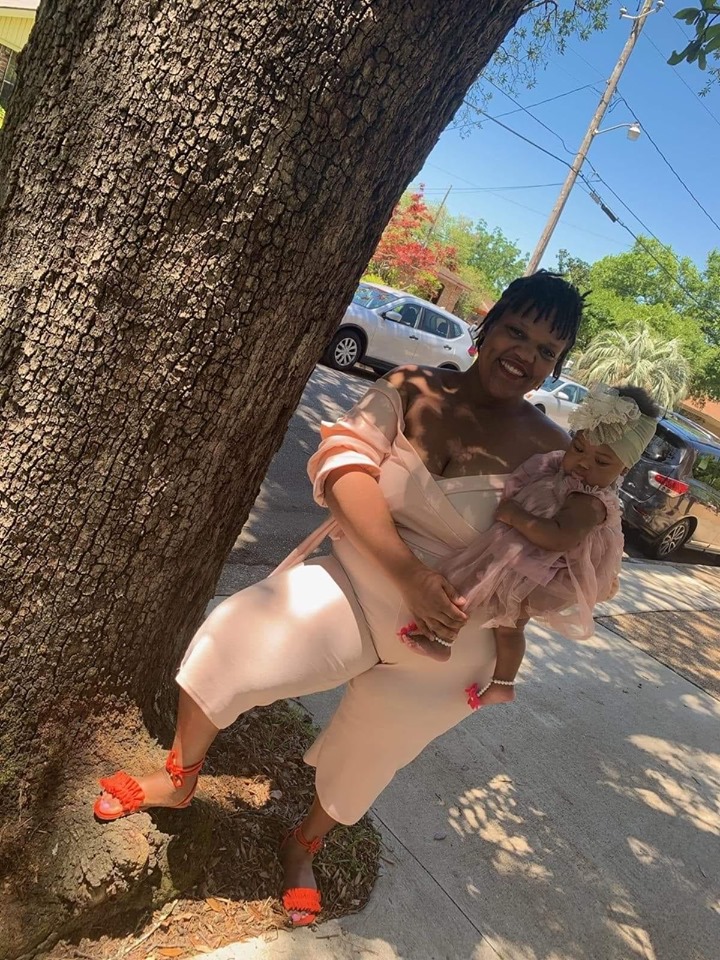 To her credit, this young preacher hasn't looked back since.
If nothing else, she's diligently drawn closer and closer to God which, in dramatic sequence of events, is a far cry from the proverbial thug girl life.
Having officially accepted her calling to preach the Gospel in 2011 — "I heard God call my name, using a familiar voice," she recalls — Pharr initially sensed that it was actually her unborn baby who was calling her name.
Oddly as it might seem, she eventually heard her name called three times.
One for the Father.

One for the Son.

One for the Holy Ghost.
In that order.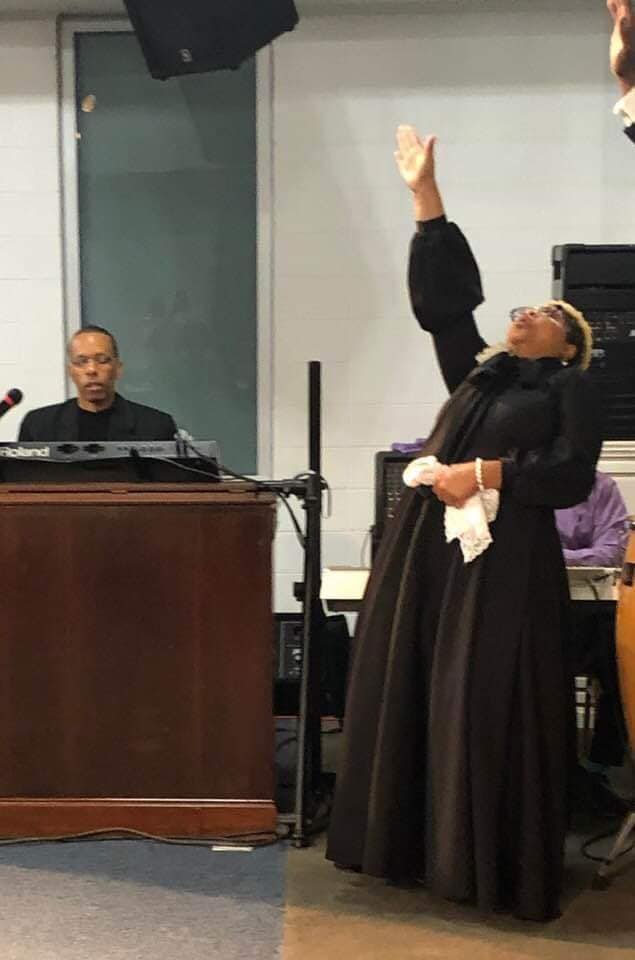 And if God said it, that settles it.
"My testimony is when God say go, obey His voice," Pharr said. "I told God I didn't want to do this. First of all, I thought I wasn't worthy enough. Then I still wanted to sit at the bar and stay in the club."
Still, in spite of her rebelliousness, amongst the things that Pharr had ultimately discovered is that if God has a dire need of you, He'll find His way to the bar and club.
In no particularly order.
"One night, as I was sitting in the club, I heard a Voice so clear and I started looking around for someone," Pharr explained. "I heard Him again, so I got up and ran out the club like I just seen a ghost."
In essence, that's what actually happened.
---
GOD'S LEADING LADY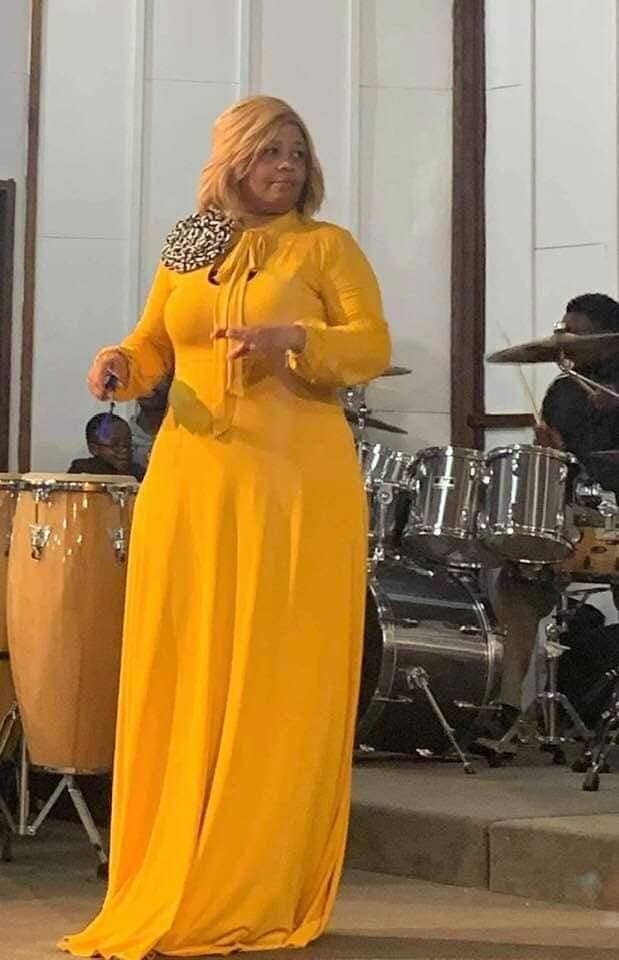 Only this time, it was the Holy Ghost.
And the rest, as they say, was history.
"I have been going since then," Pharr, who plans to compose a book that depicts her life, said of having found her niche in ministry. "He called me out the club to the church, from a thug girl to a church girl."
Which goes to show that today, she could be appropriately described as a number of things.
A beloved spokesperson for Christ topping the list.
---
For more information about Mobile, Alabama-area Pastor Tamika D. Pharr, to schedule her for a public appearance or speaking engagement, connect with her via social media at: https://www.facebook.com/tdpharr?epa=SEARCH_BOX. Also, send email to: bblessladyy@gmail.com.
---
CONNECT WITH THIS AWARD-WINNING JOURNALIST FOR MEDIA EXPOSURE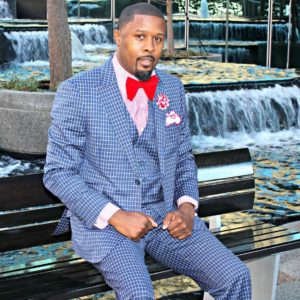 EDITOR'S NOTE: If you are an entrepreneur, business owner, producer, author, athlete, musician, barber, life coach, motivational speaker, cosmetologist, tax preparer, model, or pastor/minister who is seeking exposure and would like to share your story with an in-depth news feature, call Reporter Andre Johnson at 901-690-6587 or Facebook message him under "Andre T. Johnson" for details.
Andre Johnson is the award-winning Founder and Publisher for Making Headline News. A 2000 graduate of the University of Memphis School of Journalism and a former staff reporter of sports for the Memphis Commercial Appeal newspaper, Johnson covers the NBA Southwest Division from Dallas, Texas. To reach Johnson, send email to andre@makingheadlinenews.com or to memphisgraduate@yahoo.com. Also, follow him on Twitter @AJ_Journalist.