---
The Lord is not slack concerning his promise, as some men count slackness; but is longsuffering to us-ward, not willing that any should perish, but that all should come to repentance.
(2 Peter 3:9 KJV)
---
THE BLOOD STILL WORKS!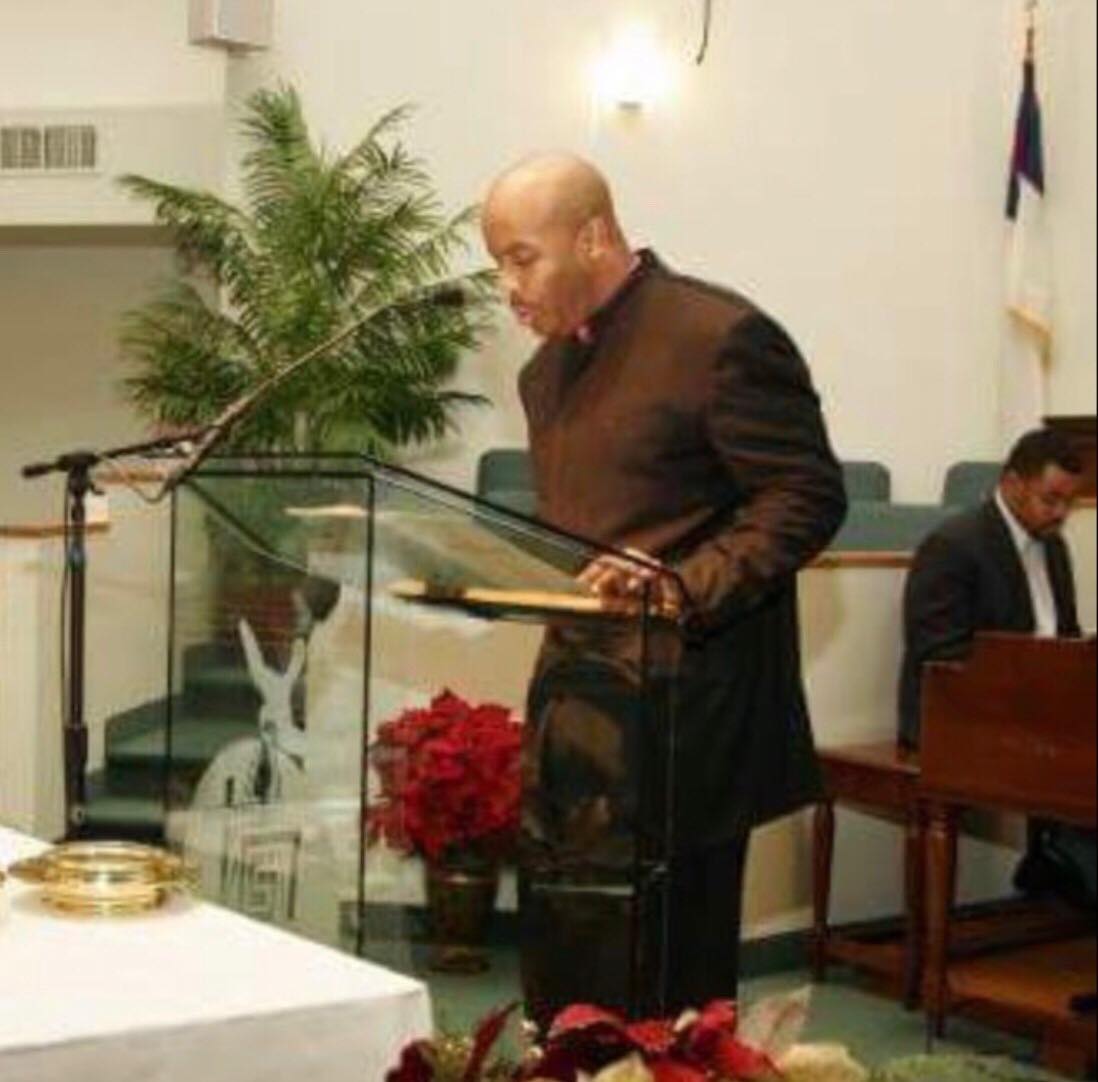 For Michael C. Robinson, the slew of transgressions he's encountered in his life are just where they belong.
Under the Blood.
How else to explain his progressive, thriving ministry as an accomplished Ypsilanti, Michigan-area Pastor, one that simultaneously has given way to Robinson having delved off into the ever-so-competitive world of authorship.
"God gave me the vision to write this book," Robinson told Making Headline News this week.
The book to which this devout man of the cloth is alluding is his spiritually and emotionally-driven project entitled, "My Father's Blood," a written work that depicts what Robinson appropriately labels as "His Father's Blood," an intriguingly symbolic concept that taught him, among other things, what it meant to be a "real man," or, as this writer says, a "fearless, cool hustler."
---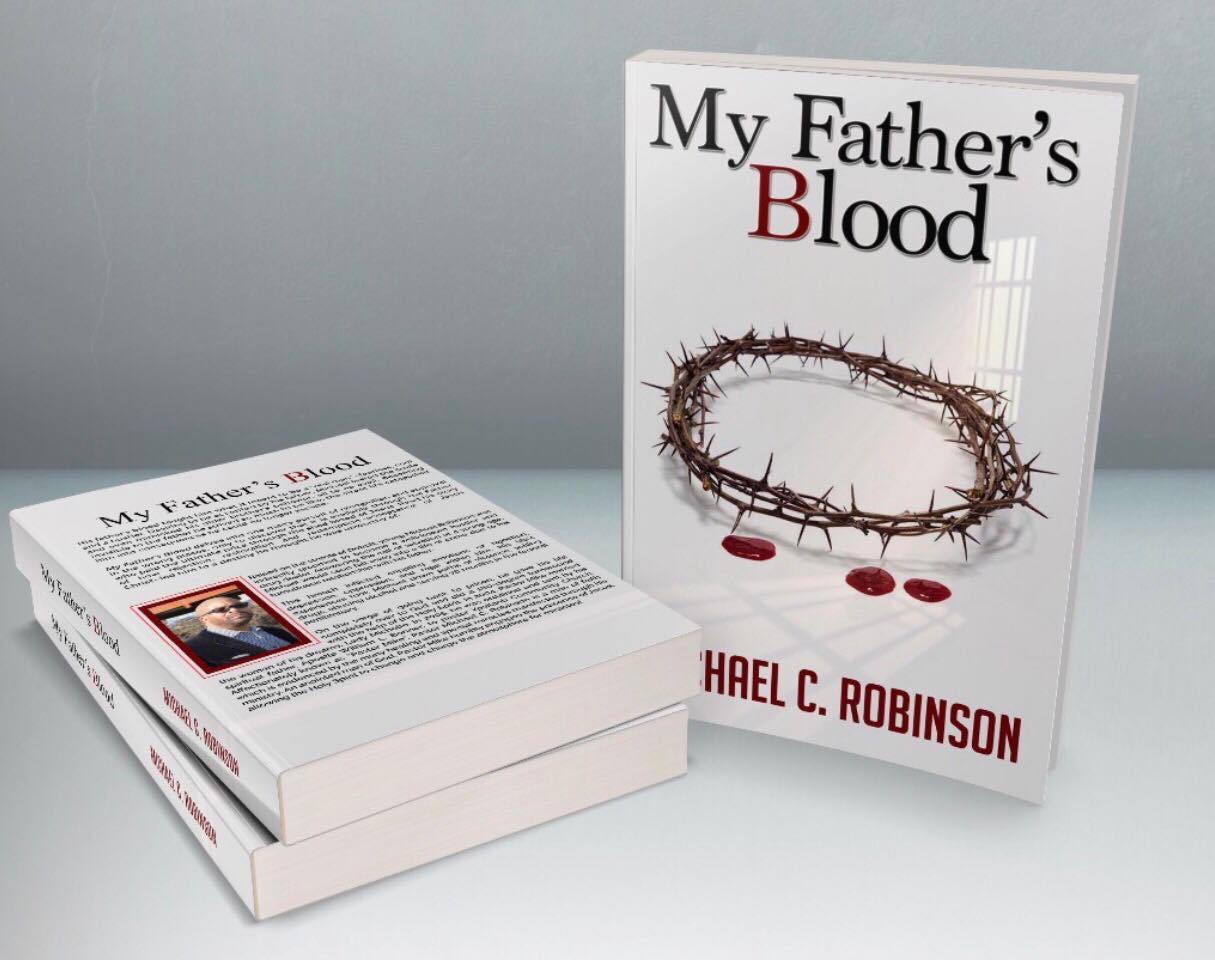 "It's a two part answer," Robinson, the Senior Pastor of Ypsilanti Community Church, said of his "My Father's Blood."
A book that took 244 pages to complete, Robinson's "My Father's Blood" delves into one man's pursuit of recognition and approval in the wrong places, during which he ultimately discovers that it is available through the Father, Who paid the ultimate price through the shed blood of Jesus.
In a nutshell, Robinson's "My Father's Blood" is an awe-inspiring story that is centered largely on what this preacher-turned-writer describes as "rejection to redemption."
In that particular order.
"When I was in penitentiary, I developed the desire to write a book," Robinson explained. "I would then write notes, always trying to figure out how I got there."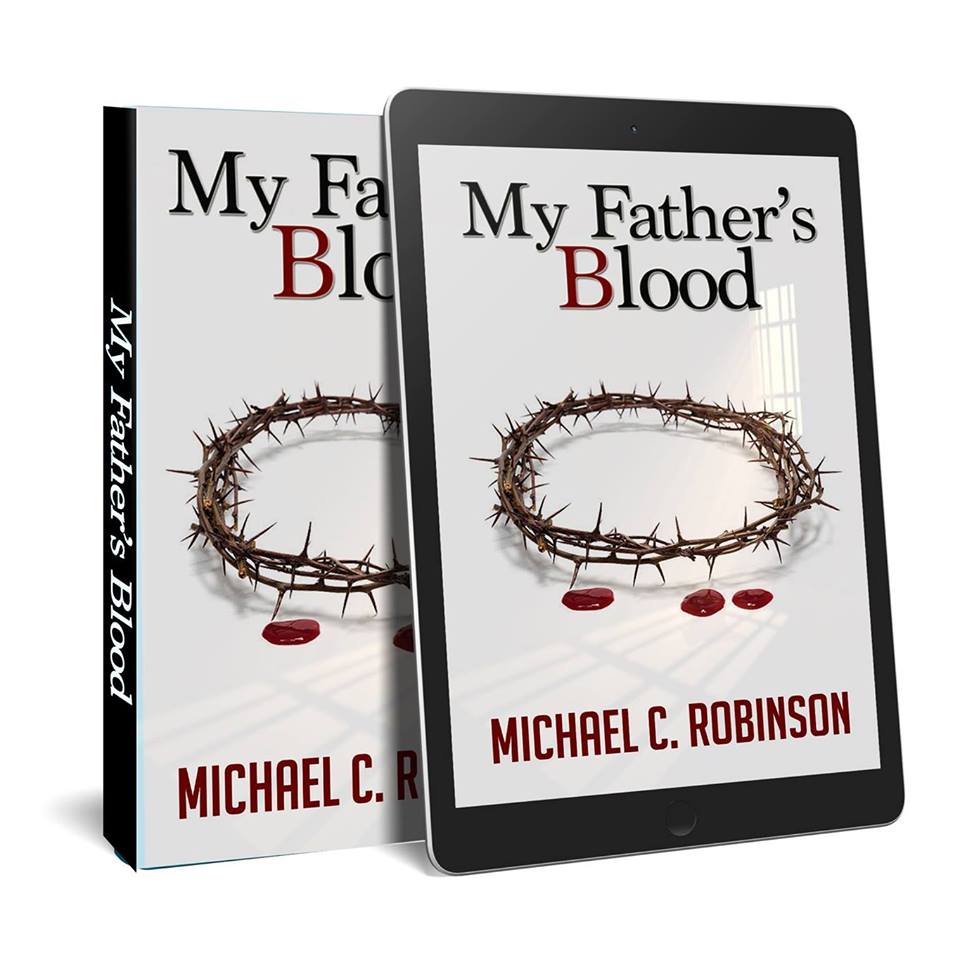 Still, amongst the notable, life-changing factors Robinson had discovered was that even in his mess, even when the enemy attempted time and again to render unto a death sentence, it was Jesus Christ, Who there all the time.
"A prophet prophesied to me that I would write a book about my life," said Robinson, explaining a memorable development that unfolded in 1999.
And the rest, as they say, was history.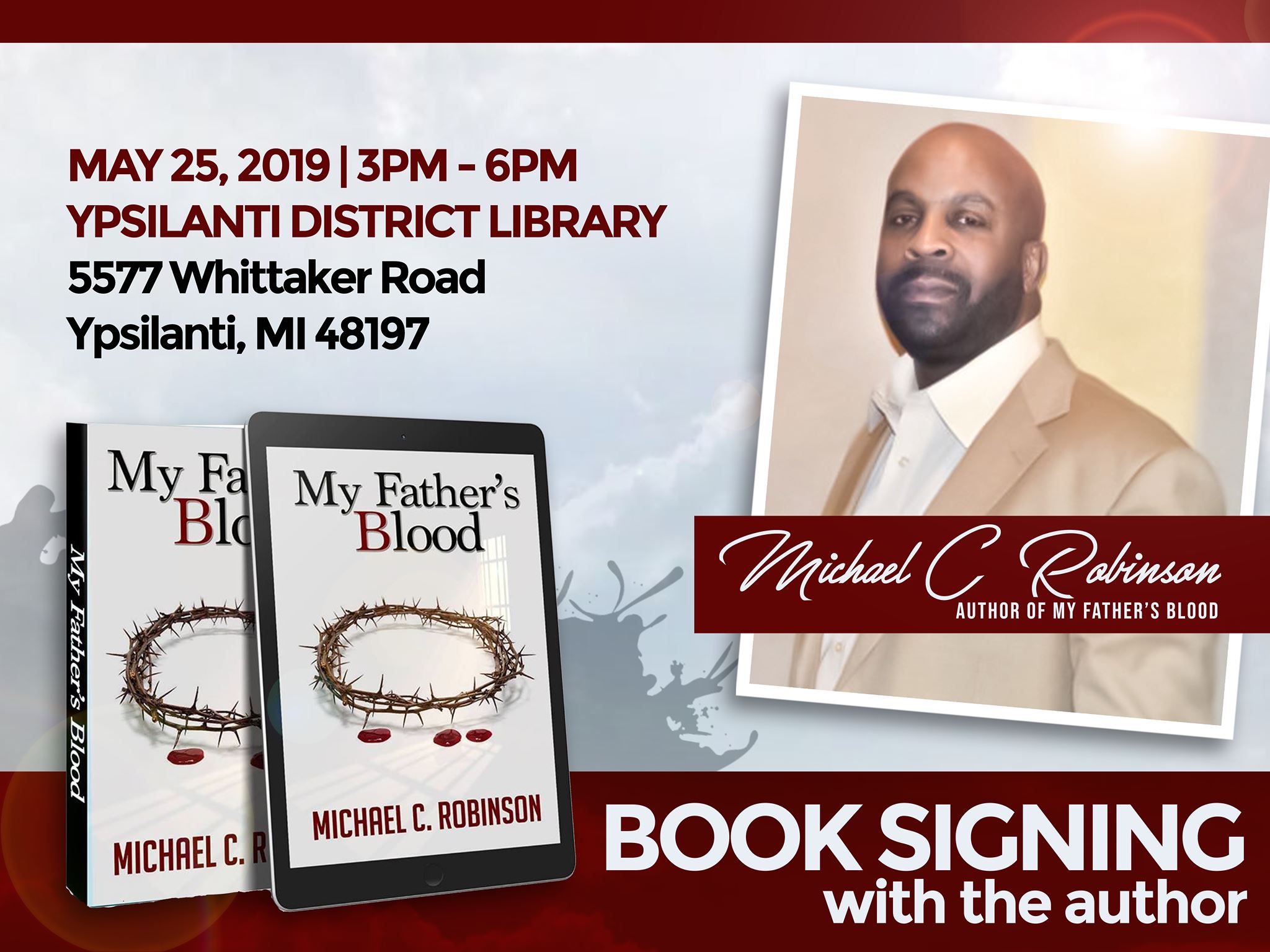 Not only did Robinson steadfastly obey the God's Voice by composing a book whereby he recalls his fervent desire to be accepted by his father, thus testing the limits and mimicking his older brother's unsatisfactory behavior, but he testifies in great detail of how the dreaded street life catapulted him into consequences he could no longer escape.
All things considered, there was nail-scarred-hands Jesus, Who eventually provided His beloved spokesperson with a much-needed way of escape amid a hard knock life that could have very well sent him to a premature grave.
---
"The reason I chose to write this book is because God spoke to me and told me that I have a story of hardship and pain, and ups and downs that I can talk (about) to some young person, and within 20 minutes,  (I could) convince him to shift his mindset so he will not experience what I did in life. If I didn't write this book about the life, I would have lived in vain."

— Pastor Michael C. Robinson
---
Robinson would be the first to admit that he wasn't merely about to journey through life, living in vain and aborting the golden opportunity to fulfill the purpose for which he was created, especially considering he knew full well he was God's investment to the kingdom.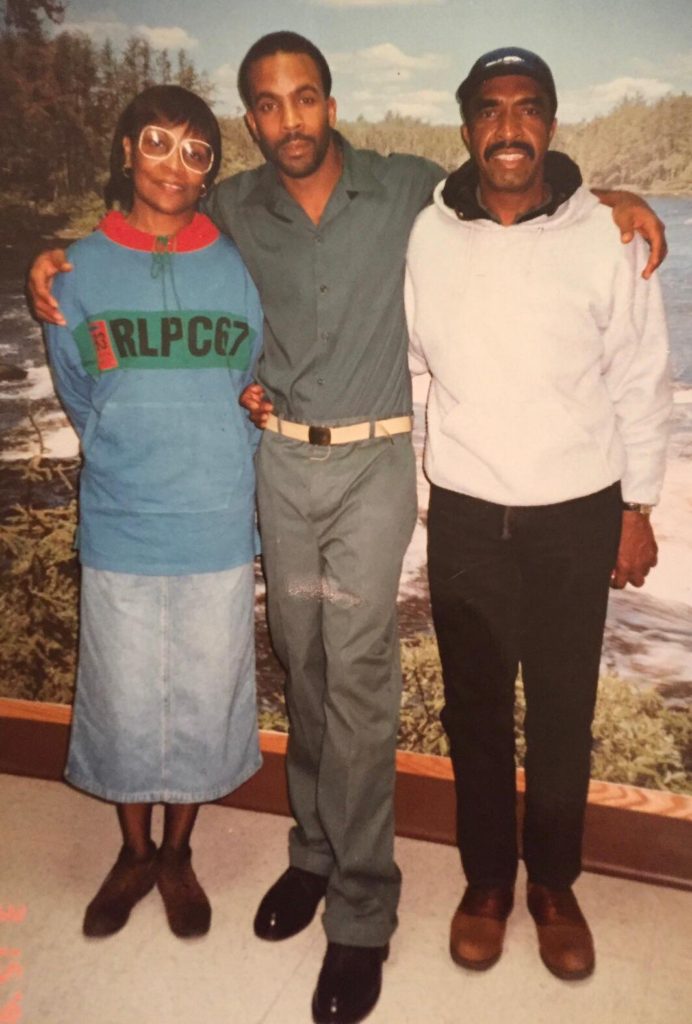 "The divine message (to my reading audience) is the Blood of Jesus has the power to redeem anyone who has been lost, because I was the Prodigal Son," Robinson said. "His Blood has the power to reach the lost by any means necessary. Regardless how difficult the case may be, His blood still has power to save."
Amen. That'll preach.
As for the feedback he's garnered since the release of "My Father's Blood," Robinson deemed it essential to share a brief, yet tear-jerking story.
BOUGHT WITH A PRICE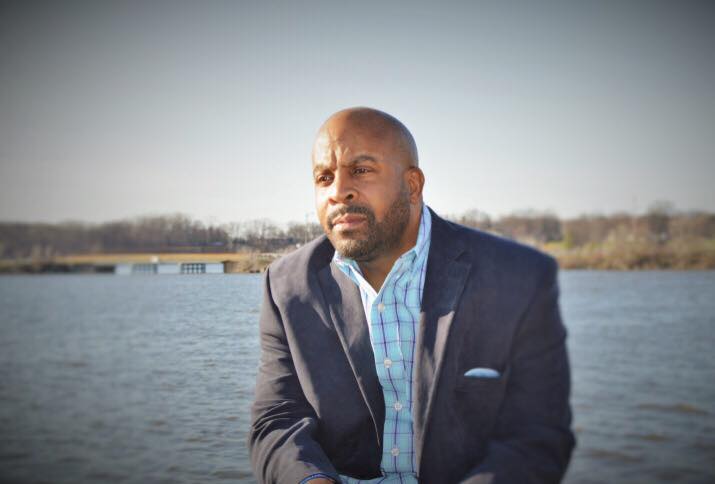 "A guy from New York who had just been released from prison after serving over 20 years didn't see an opportunity outside of selling drugs and considered going back (to the street life)," Robinson explained. "He read my book and he decided that he couldn't go back, because he saw that there is hope through my testimony. Many others have testified that it's a real good read and a (constant) page turner. I truly lay it all out. It's real, raw and relatable."
Arguably the biggest reason for that is because…well..the blood still works!
---
MAKING HEADLINE NEWS SALUTES PASTOR MICHAEL C. ROBINSON:
---
For more information about Ypsilanti, Michigan-area Pastor Michael C. Robinson, or to schedule him for a public appearance, connect with him at: https://www.mikecrobinson.com/copy-of-bio. Connect with him via Facebook at: https://www.facebook.com/AuthorMikeRobinson/.
---
CONNECT WITH THIS AWARD-WINNING JOURNALIST FOR MEDIA EXPOSURE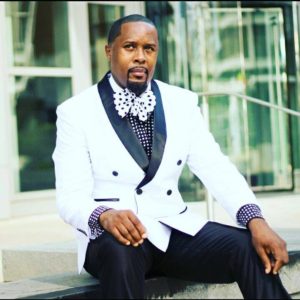 EDITOR'S NOTE: If you are an entrepreneur, business owner, producer, author, athlete, musician, barber, life coach, motivational speaker, cosmetologist, tax preparer, model, or pastor/minister who is seeking exposure and would like to share your story with an in-depth news feature, call Reporter Andre Johnson at 901-690-6587 or Facebook message him under "Andre T. Johnson" for details.
Andre Johnson is the award-winning Founder and Publisher for Making Headline News. A 2000 graduate of the University of Memphis School of Journalism and a former staff reporter of sports for the Memphis Commercial Appeal newspaper, Johnson covers the NBA Southwest Division from Dallas, Texas. To reach Johnson, send email to andre@makingheadlinenews.com or to memphisgraduate@yahoo.com. Also, follow him on Twitter @AJ_Journalist.