MAJOR MOTOWN SUCCESS: Detroit's Lakina Fulks defies toughest of odds, fulfills her God-ordained destiny in entrepreneurship industry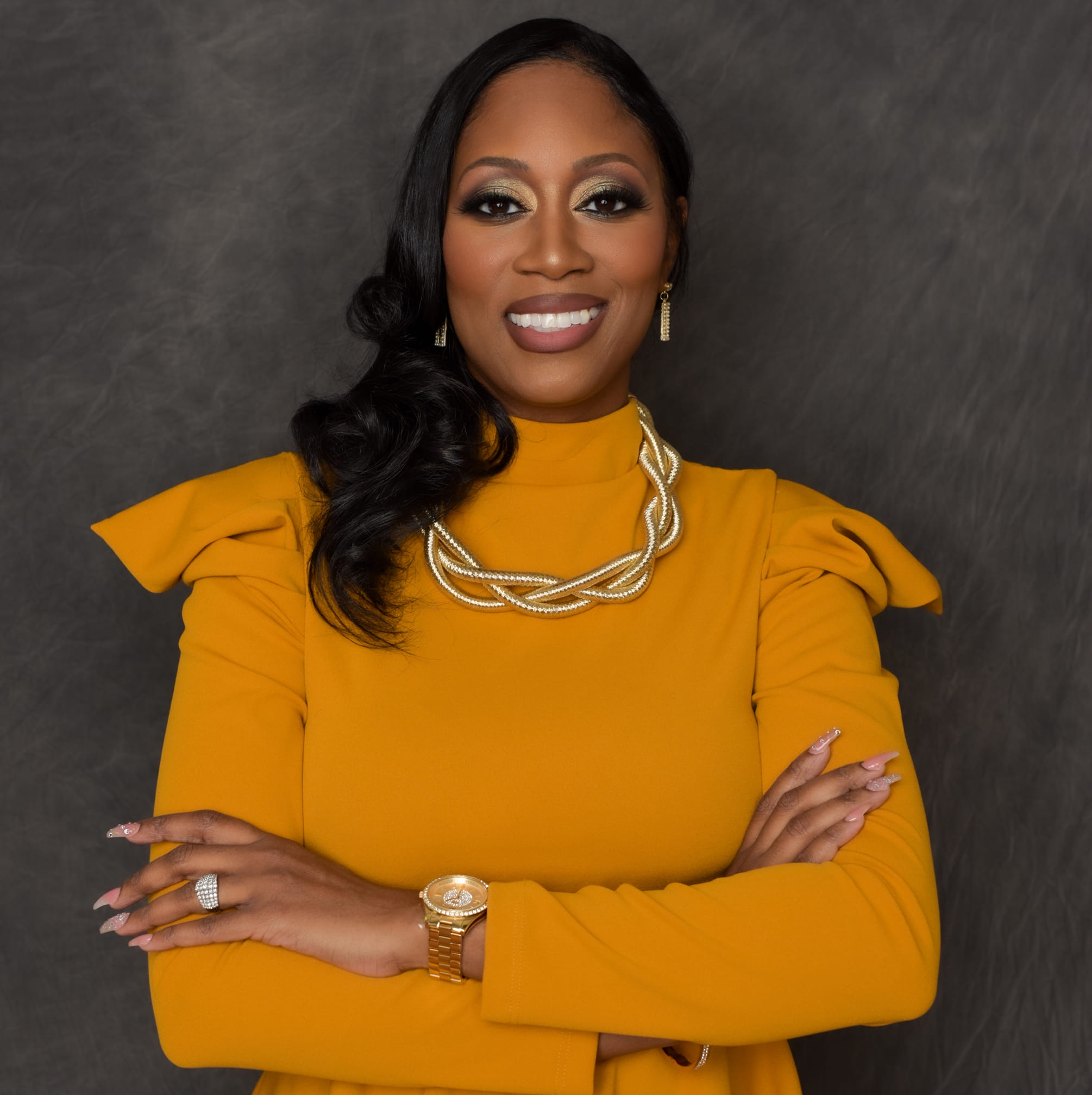 ---
As it is written, "I have made you a father of many nations." In the presence of Him whom he believed —God, Who gives life to the dead and calls those things which do not exist as though they did. (Romans 4:17 NKJV)
---
BETTA BELIEVE DAT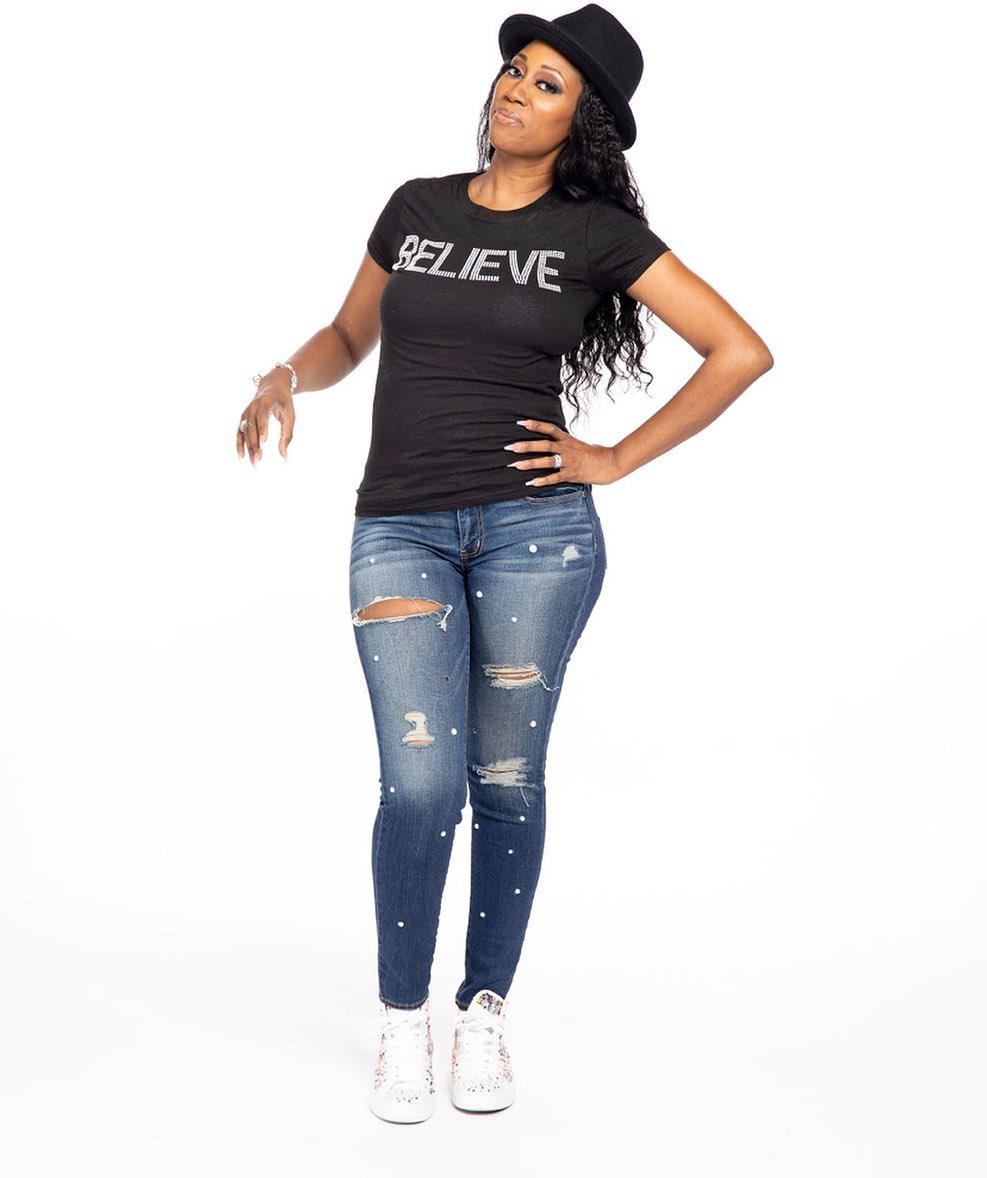 ---
At one point in time, Lakina Fulks admittedly didn't believe she could.
"I didn't believe I was good enough because I was with someone who said I was dumb and stupid and couldn't even finish school," Fulks, during a recent interview with Making Headline News, said, recalling the memorable, life-altering developments that ultimately led to her fervent rise in entrepreneurship.
At the time, Fulks recalls, she was caught up in an unhealthy relationship mired by a rash of abuse.
"(He said) that I wouldn't be anything," Fulks explained. "I never believed what he said. I said, 'I'm gonna do it. I'm gonna finish school and be successful,' even though I was with someone who said I couldn't. I had a drive to be everything people said that I couldn't be."
Indeed, she did.
---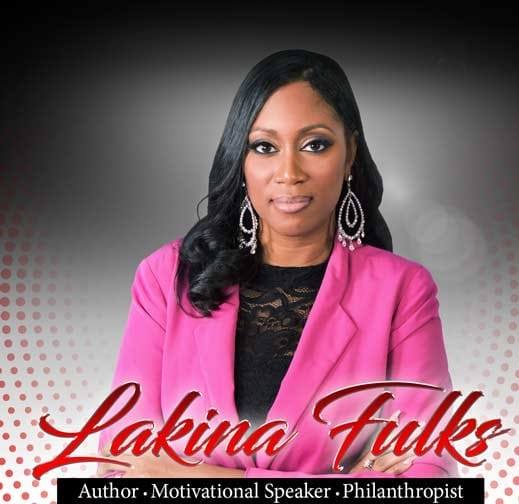 ---
And, to her distinctly unique credit, Fulks was destined to make good on her personal pledge that was centered largely on becoming all that God has predestined her to be.
Living and dwelling on the larger side of God unlike never before, Fulks has blessed mightily to function in her divine element as a Detroit-based realtor, business/life coach, and motivational speaker.
Interestingly enough, Fulks has become a fixture as an accomplished talk show host, who is the face of Believe In Yourself Tuesday With Lakina Fulks, a popular empowerment show that airs weekly via Facebook Live and YouTube.
For Fulks, 40, her rise to entrepreneurship prosperity comes amid humble beginnings.
---
NEED NATIONAL MEDIA EXPOSURE? CALL TODAY

:

901.690.6587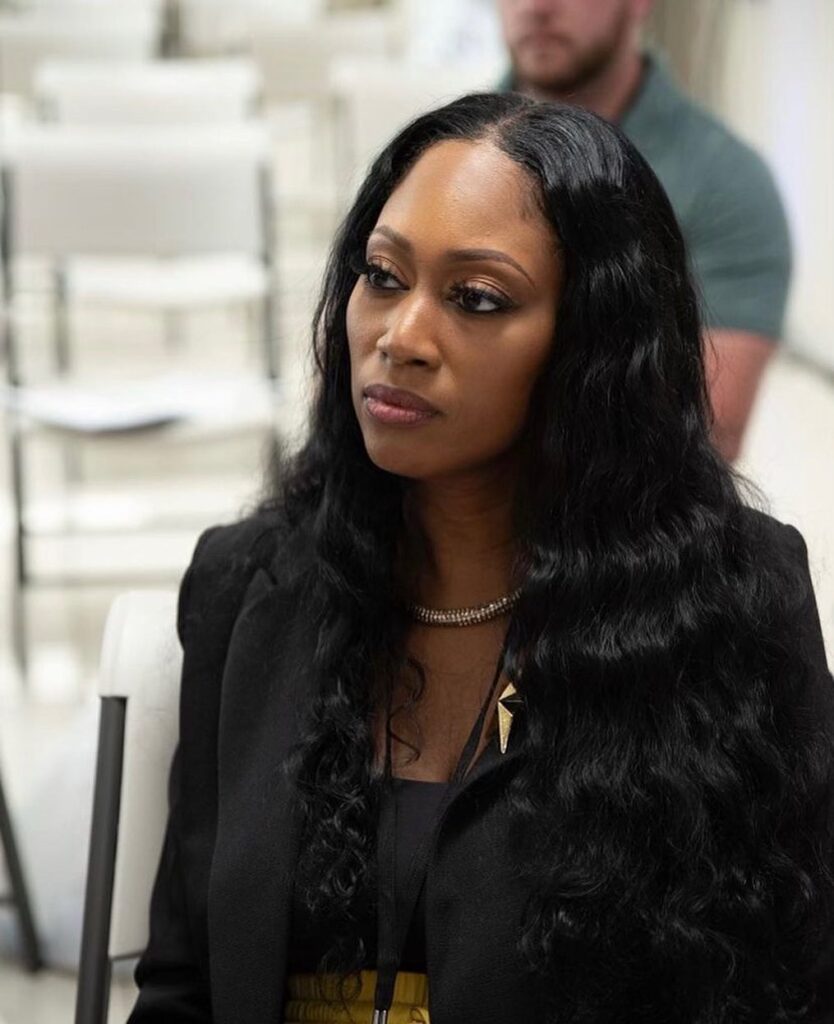 ---
"I always wanted to do something where I could be a role model to other women," Fulks told MHN. "My whole life plan was to be in medicine, be a doctor. But, life changed, I got pregnant at 16, got married at 17, went through a lot of abuse where my self-esteem, my self-worth was taken."
---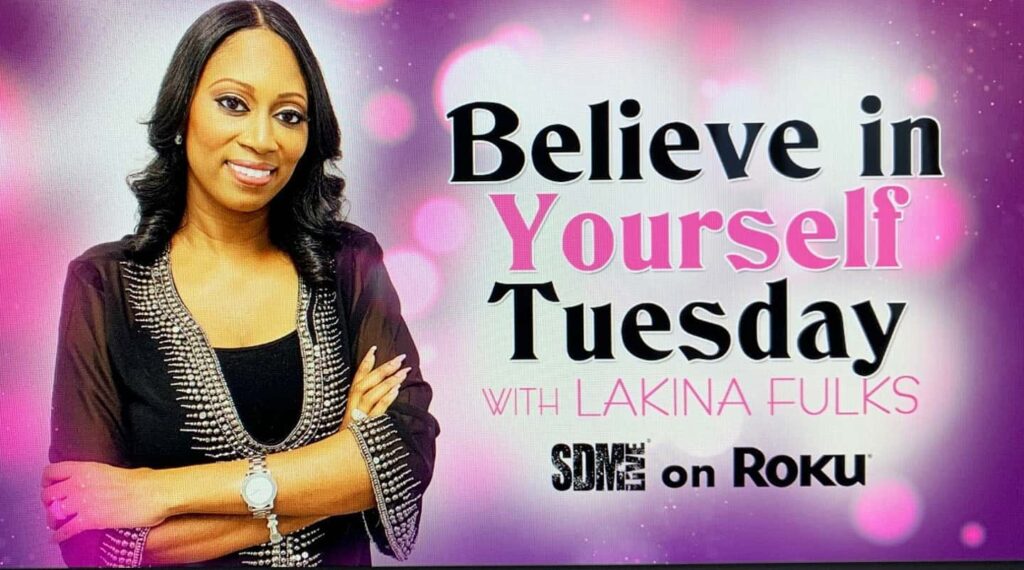 ---
Years removed from having been delivered from a disheartening marriage filled with chaos and confusion, Fulks managed to defy arguably the toughest of odds — with God, her Helper, steering the way.
A native of Detroit, Fulks advanced her education after high school, having acquired a Bachelor of Science in Business and a Master's Degree in Social Justice from Marygrove College.
Talk about diligently defying the urge to quit amid a dreaded season during which some had written her off.
But God…
---
"My grandmother was perhaps my first inspiration, and then my children," said Fulks, acknowledging those who have helped contribute to her success. "And above all, God continues to inspire me every day to push further in the purpose He has given me, knowing that I still have work to do with people I connect with."
---
The founder and CEO of The Treasure Within, her Detroit-based nonprofit organization, Fulks' entrepreneurial stint spans some 15-plus years "with various business ventures being created and birthed along the way," she said.
Fulks' The Treasure Within customarily mentors young girls as young as nine years of age.
---
A PIVOTAL REMINDER…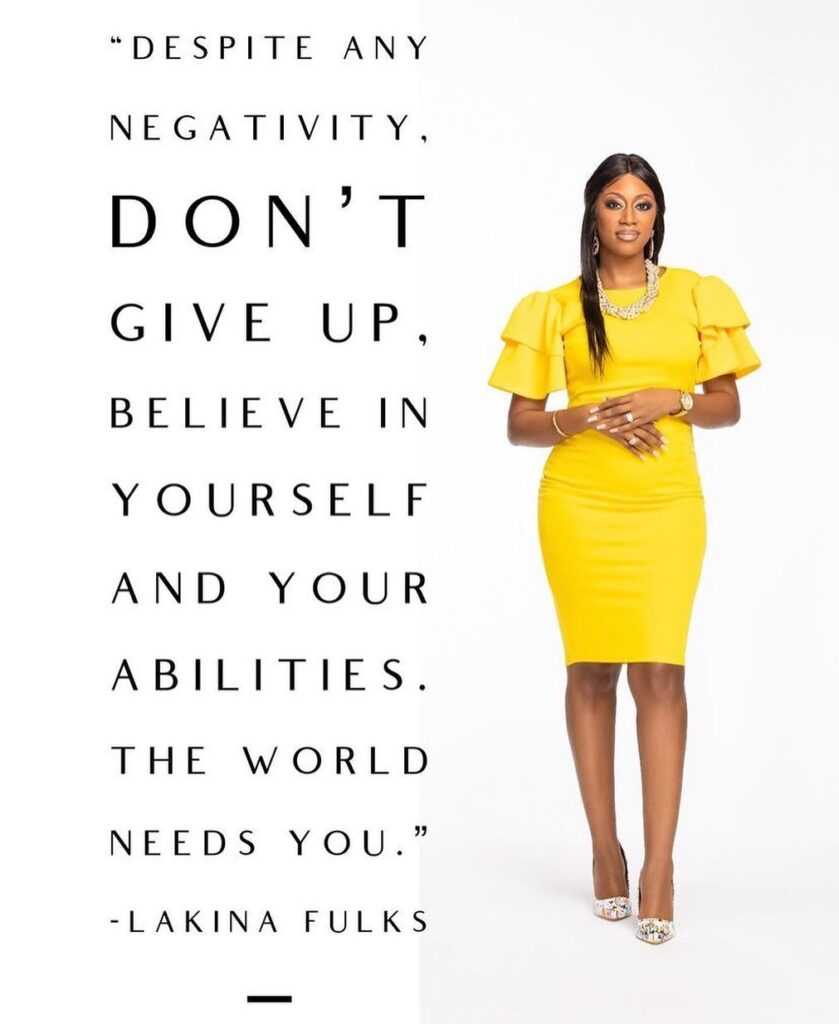 ---
"And my other business ventures can find people of any age who are still ready to go to their next level," Fulks said.
To her credit, Fulks has done motivational speaking throughout various platforms across the U. S., and her Believe In Yourself talk show featured guests as far as in Australia.
---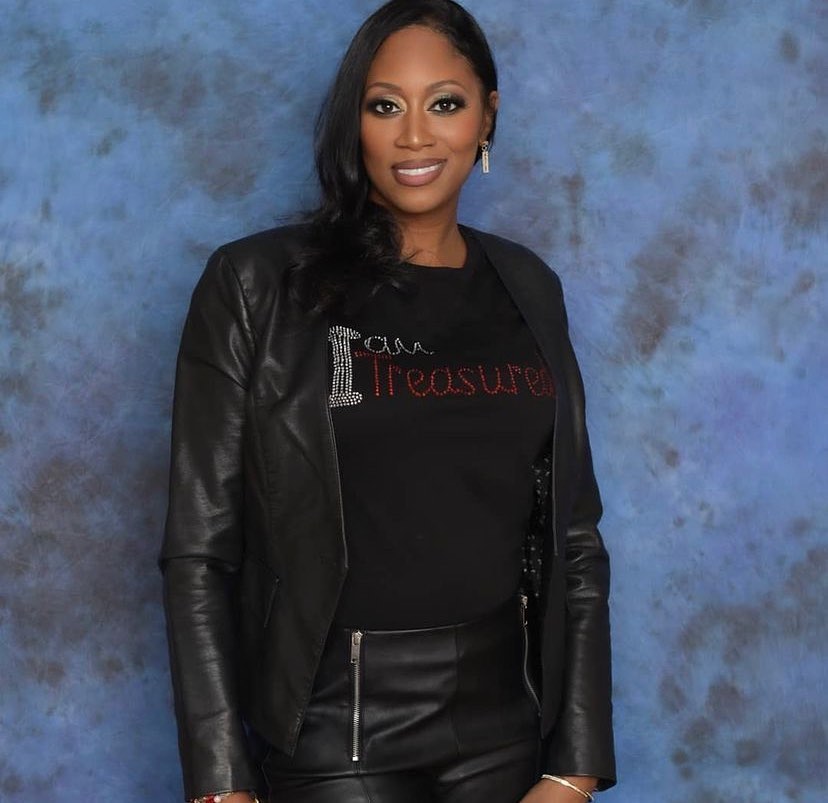 ---
"(My personal mission is) motivate and inspire people — especially women — to go to their next level. I believe we never stop growing, learning, or exceling.   (I want the masses) to believe that you can do anything when you believe in yourself and keep the faith, (knowing) that you will overcome every obstacle put before you."
She would certainly know.
After all, that is exactly what she did.
---
A RELATED STORY 
Detroit author Lakina Fulks connects with her God-given purpose through her newly-produced book
---
For more information Detroit, Michigan Businesswoman Lakina Fulks, or to schedule her for a public appearance, a book signing, or speaking engagement, call 248.270.2916 or connect with her via social media at: Facebook: https://www.facebook.com/lakinafulks/; Instagram: https://www.instagram.com/lakinafulks/. Also, send email to:

info@lakinafulks.com

.
---
​CONNECT WITH THIS AWARD-WINNING JOURNALIST FOR MEDIA EXPOSURE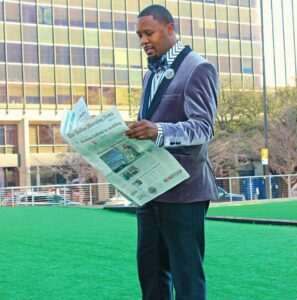 WHAT'S YOUR STORY? If you are an entrepreneur, business owner, producer, author, athlete, musician, barber, life coach, motivational speaker, cosmetologist, tax preparer, model, or pastor/minister who is seeking exposure and would like to share your story with an in-depth news feature, call Reporter Andre Johnson at 901-690-6587 or Facebook message him under "Andre T. Johnson" for details.
Andre Johnson is the award-winning Founder and Publisher for Making Headline News. A 2000 graduate of the University of Memphis School of Journalism and a former staff reporter of sports for the Memphis Commercial Appeal newspaper, Johnson covers the NBA Southwest Division from Dallas, Texas. To reach Johnson, send email to makingheadlinenews@gmail.com or to memphisgraduate@yahoo.com. Also, follow him on Twitter @AJ_Journalist or Instagram at @makingheadlinenews.
---
ADVERTISE WITH US