---
And we know that in all things God works for the good of those who love him, who have been called according to his purpose.

(Romans 8:28 NIV)
---
GOD'S MIRACLE CHILD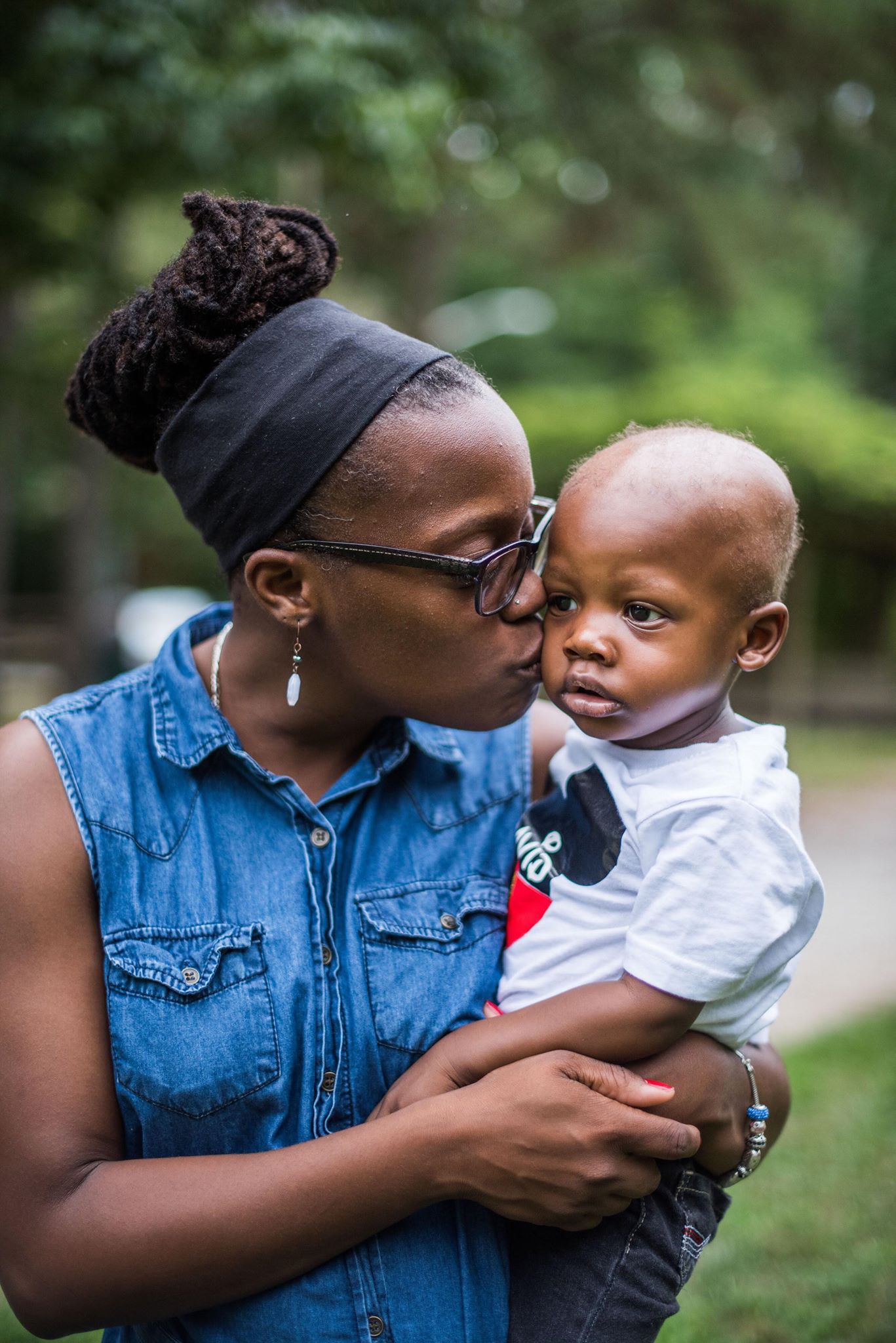 For Christina Johnson, it all started out as a journal, one that was assembled within the walls of a local hospital.
As she recalled vividly, it all unfolded amid her son's battle with Neuroblastoma, which reportedly is one of the world's top three childhood cancers.
"The vision was given to me while I was in the hospital with my son while he has been going through cancer treatment," Johnson — widely known as Crissy — told Making Headline News during a recent interview. "Before it was a book, it was a journal that the hospital gave to me to keep up with what was going on with him each day. There was a place where I would write my feeling and next thing you know, it was a book."
And the rest, as they say, was history.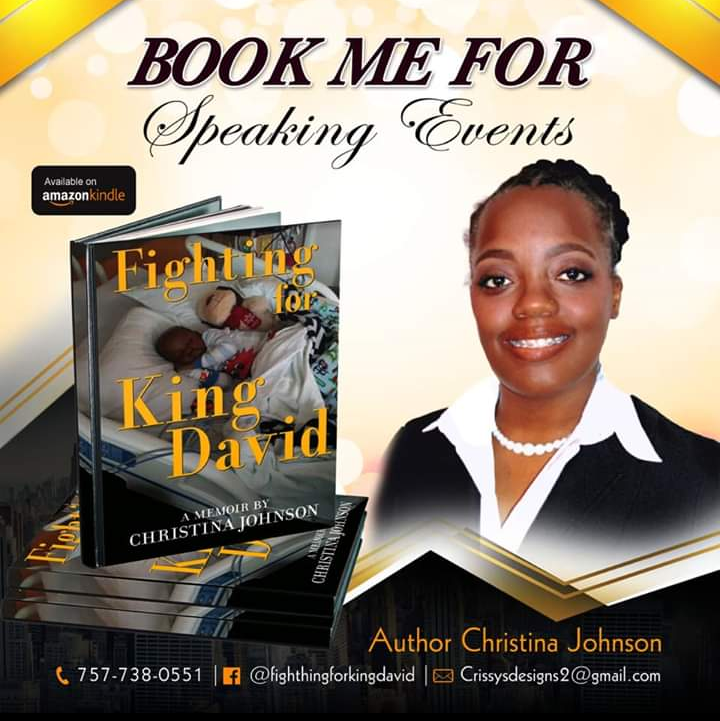 Johnson, in fact, needed somewhere in the neighborhood of seven months to produce the awe-inspiring book entitled, "Fighting for King David," a memoir of this mother's journey with her son, who's fighting childhood cancer.
For Johnson, a Virginia-based author and alumna of Old Dominion University, her quest to assemble her book was accompanied a great deal of transparency.
"I decided to write the book to be as transparent as possible about what I dealt with as a mother and caregiver to my son," Johnson explained. "I was also in my last semester of college at the time of my son's diagnosis, six weeks away to be exact."
Still, that Johnson demonstrated that kind of bend-but-don't-break faith that ultimately kept her in high spirits, thus fueled her desire to remain focus on academics, even through her rash of adversities, virtually every goal and ambition was accomplished.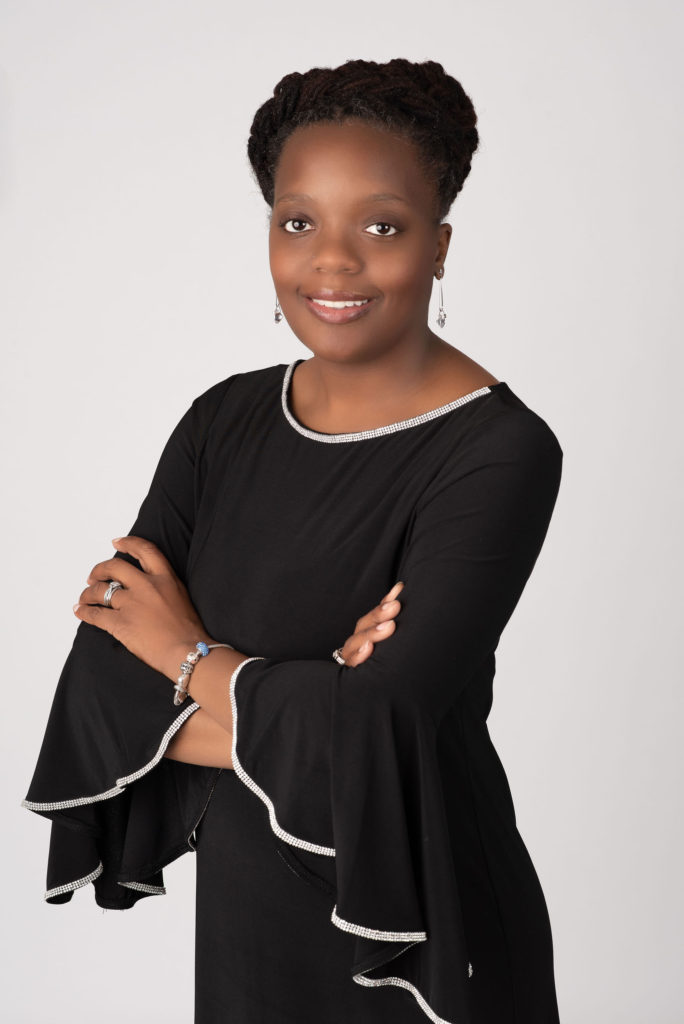 Yep, that's just like God, providing for his child a valiant sense of direction in the midst of the storm, as only He could.
"I talked about my struggles in finishing my degree and also about the sudden death of my aunt all within weeks of my son's diagnosis," Johnson recalled. "I wanted to share my testimony and speak of how God kept me through all of this, how I still had to be a wife and mother to four children during all of this."
Most importantly, Johnson was determined to encourage the masses just as God had strategically assigned her to through "Fighting for King David."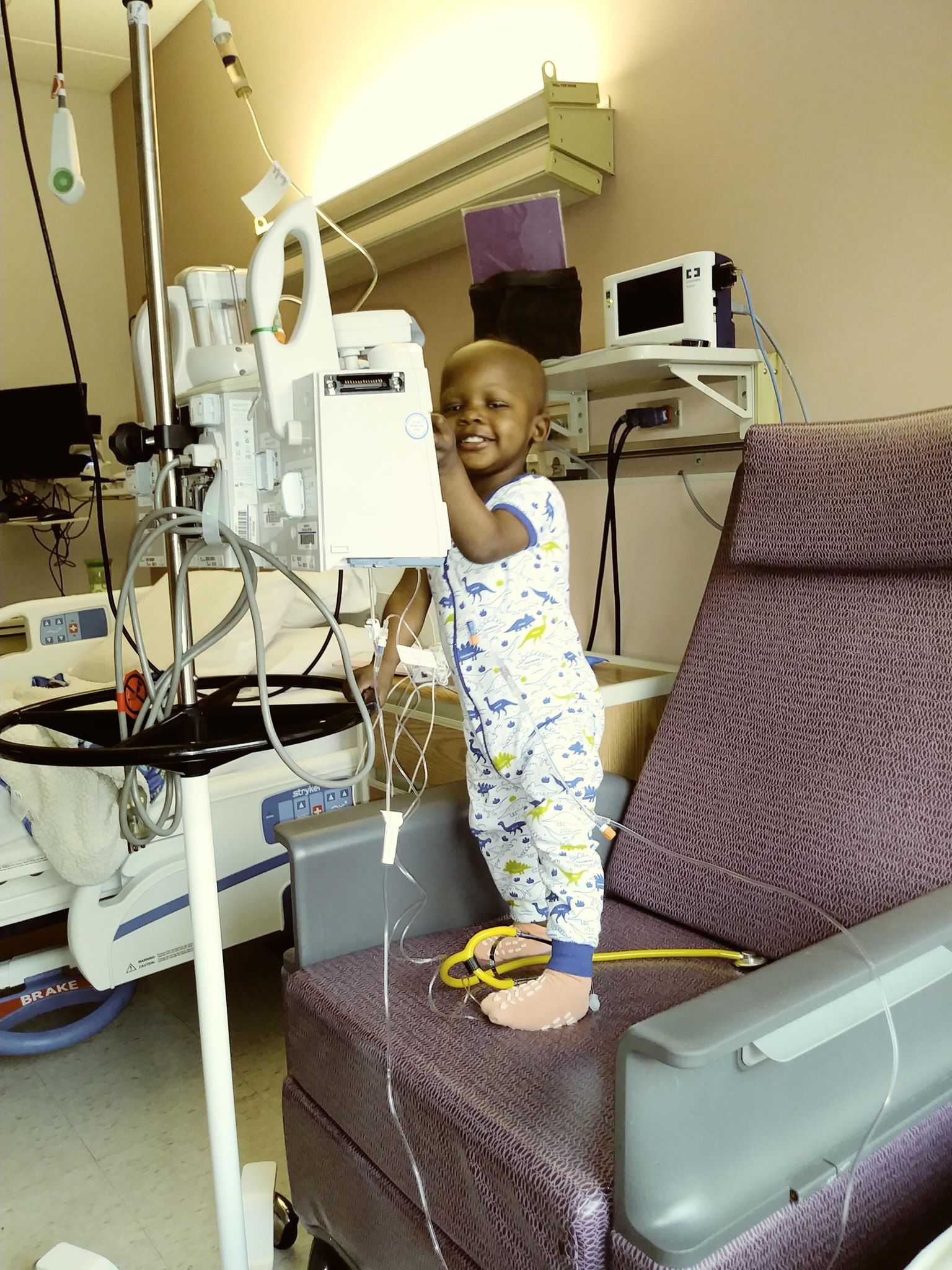 "I wanted to show the world that God is still performing miracles," said Johnson, an accomplished businesswoman who is the owner and CEO of Crissy Designs LLC.
Now with her very first book having made its ceremonious presence on the market, Johnson emphasized that the divine message is rather direct and straight to the point.
"The divine message is that God still heals and He won't put more on you then you can bear," Johnson said. "Cancer does not discriminate."
As expected, the feedback since the release of Johnson's book has been overwhelmingly favorable.
GOD'S LITTLE BALLER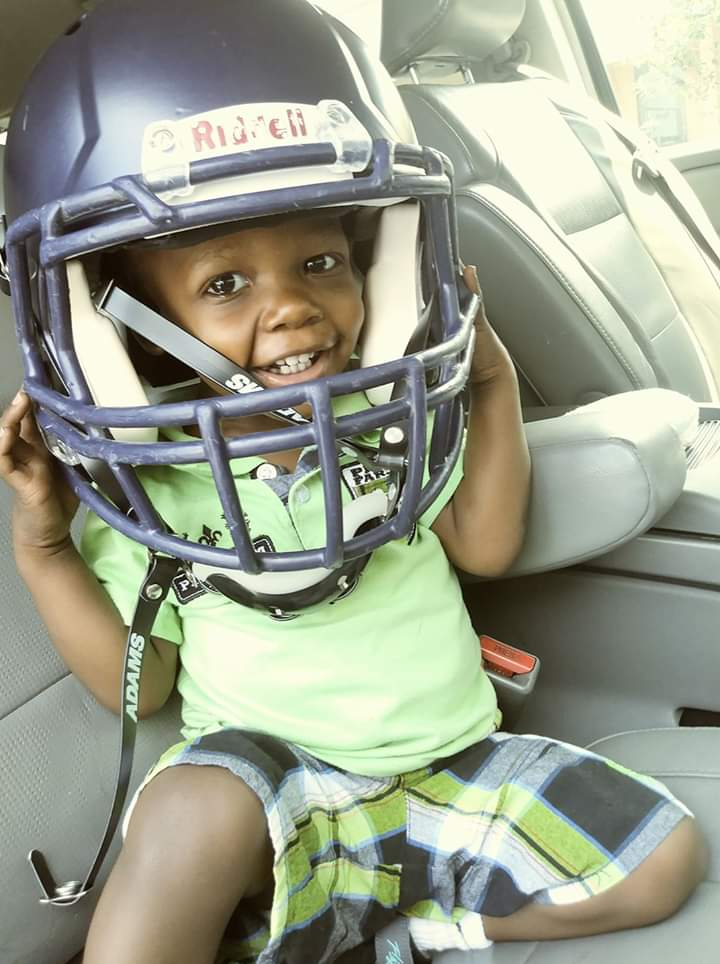 "I have been given positive feedback about my book," she said. "My story have touched so many lives. I have been asked how I was able to still succeed even through the struggle. I think my purpose is to be a voice for families who have a child that is struggling with cancer, to advocate and to bring awareness."
Having accepted a few invitations to public share her stories and life-changing testimonies, Johnson is thoroughly convinced that "Fighting For King David" is synonymous to the purpose for which God has created her.
VICTORY STANCE 
To her credit and much to her delight, there's other notable projects she endeavors to produce and pass along to the masses, she said.
"I plan to create a journal for caregivers with inspirational quotes to help them write out their thoughts as they go their cancer journey with their child," Johnson said. "Sort of what I did when I journaled each day."
With God, her Helper, steering the way.
---
For more information about Virginia-based Author/Businesswoman Christina Johnson, or to schedule her for a public appearance, book signing, or speaking engagement, connect with her via social media at: https://www.facebook.com/groups/353403191832093/. Also, send email to: crissysdesigns2@gmail.com.
---
CONNECT WITH THIS AWARD-WINNING JOURNALIST FOR MEDIA EXPOSURE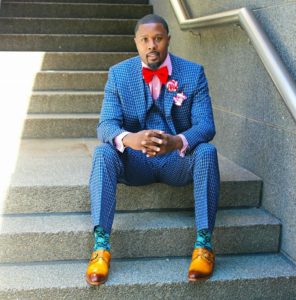 EDITOR'S NOTE: If you are an entrepreneur, business owner, producer, author, athlete, musician, barber, life coach, motivational speaker, cosmetologist, tax preparer, model, or pastor/minister who is seeking exposure and would like to share your story with an in-depth news feature, call Reporter Andre Johnson at 901-690-6587 or Facebook message him under "Andre T. Johnson" for details.
Andre Johnson is the award-winning Founder and Publisher for Making Headline News. A 2000 graduate of the University of Memphis School of Journalism and a former staff reporter of sports for the Memphis Commercial Appeal newspaper, Johnson covers the NBA Southwest Division from Dallas, Texas. To reach Johnson, send email to andre@makingheadlinenews.com or to memphisgraduate@yahoo.com. Also, follow him on Twitter @AJ_Journalist.