MAKING HEADLINE NEWS EXCLUSIVE: South Carolina Pastor Vincent Leslie recalls how God miraculously rescued him from October 2019 suicide attempt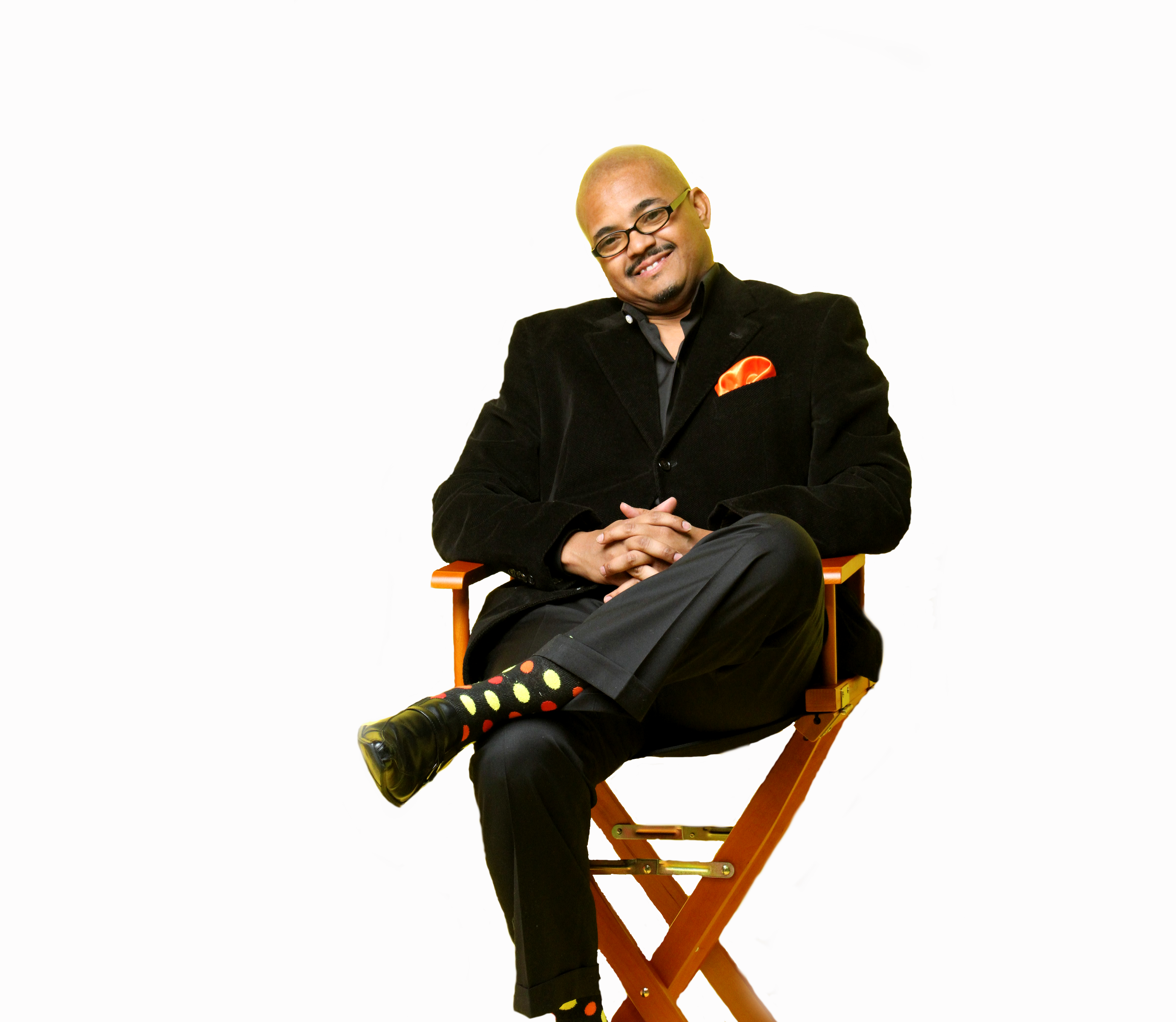 ---
I consider that our present sufferings are not worth comparing with the glory that will be revealed in us. (Romans 8:18 NIV)
---
GOD BLOCKED IT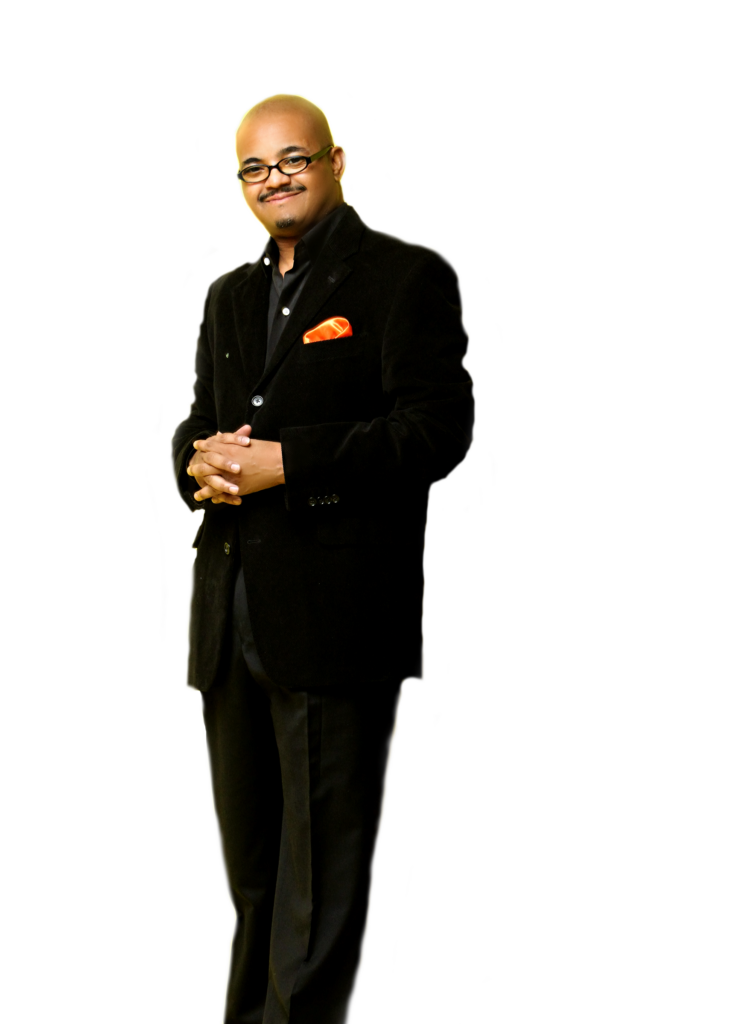 ---
Pastor Vincent Maurice Leslie was blessed to have created some fond memories in Atlanta, where he and his wife, Lady Ardys Leslie, resided for two decades.
Much to their delight, God had given the Leslies a heaven-mandated assignment some six years ago, a life-altering vision that called for them to establish a church in nearby Duluth, Georgia.
As far as Pastor Leslie was concerned, he and his beloved companion — or "the most amazing blessing sent by God," he says without hesitation — were seemingly living their best lives.
"It was a thriving, growing church," Pastor Leslie told Making Headline News this week. We also have an amazing marriage ministry called Leslie's Lessons Of Love, where we help couples and singles all over the world."
While life in the ATL was going just as they envisioned, amongst the things about which the Leslies had ultimately discovered was that God had other major plans surrounding their ministry — plans that was centered on  an unlikely change of residence.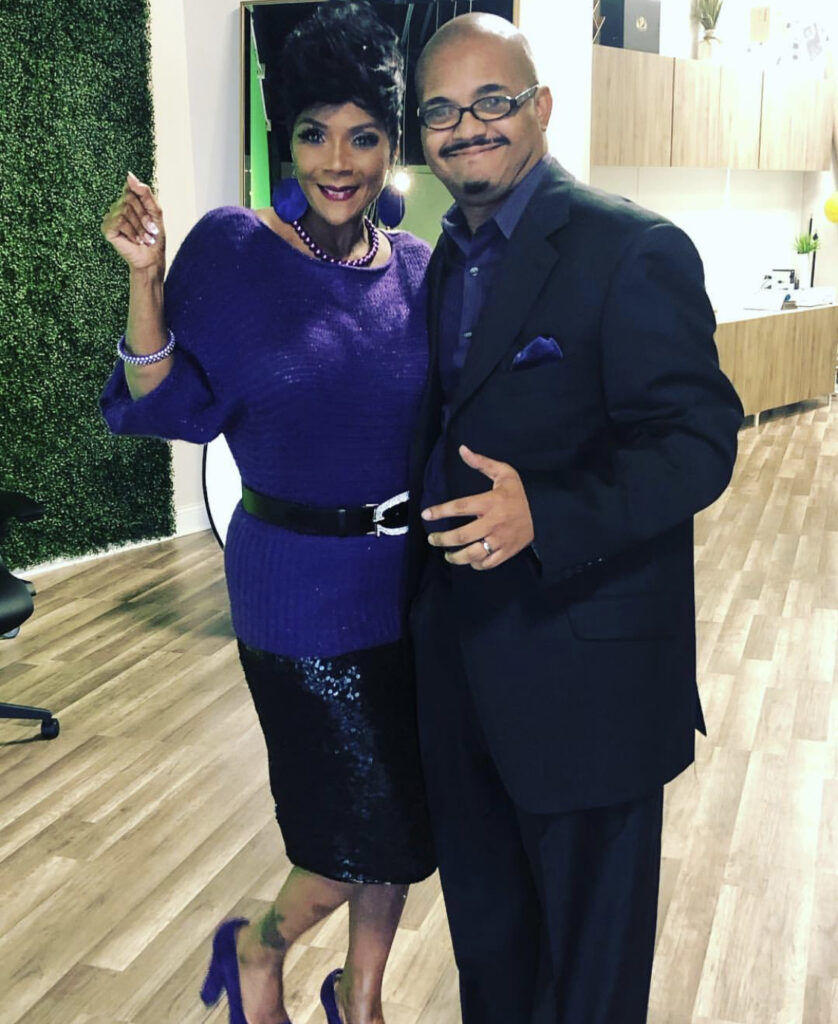 ---
Heeding the command of the Holy Spirit, the Leslies recently uprooted and took their immeasurable ministerial experience to Greenville, South Carolina, or 162 miles south of the city they called home for the past 20 years.
"The first several weeks after we relocated, we drove to Atlanta to facilitate church service," Pastor Leslie recalls. "In God's perfect will, He instructed us to take our church online with no idea that the entire world was about to be hit with the pandemic and all churches were online. This was a sure sign God's Hand and favor were being manifested in our lives and ministry at the greatest level with this warning."
As this veteran, 46-year-old Pastor explained, Abundant Life Church had enjoyed considerable growth, from what he describes as "a brick and mortar" in Atlanta, to an online-based institution in Greenville, which went into operations in January 2020.
Talk about a tale of two cities — 20 years later.
---
Destiny disrupted
During a pastoral career that spans two decades, chances are, Pastor Leslie have been guilty of uttering this familiar passage to his flock:
"The thief does not come except to steal, and to kill, and to destroy. I have come that they may have life, and that they may have it more abundantly." (John 10:10 KJV)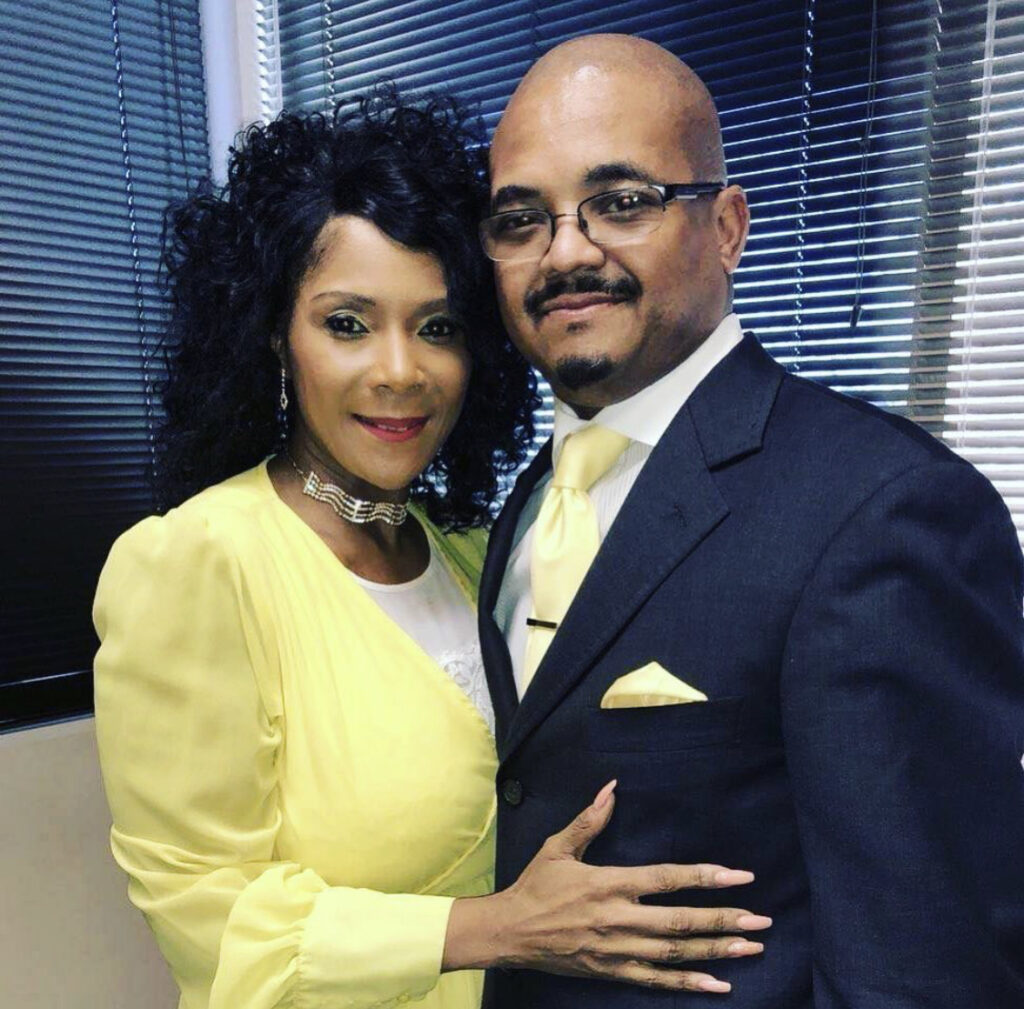 ---
The operative words, of course, are steal, kill, and destroy, something by which this devout man of faith greatly attest, something that had nearly given way to a premature death of a man who had become a fixture in the Body of Christ.
A little more than a year ago — October 15, 2019, to be technical — Pastor had awaken for work and, before bolting home at approximately 4 a.m. EDT, he kissed his wife goodbye, "as I do every day," he said.
But a dramatic sequence of events had eventually transpired on his brief commute to the workplace.
Spiritually incarcerated by what had ultimately become a hurtful, dysfunctional relationship involving his children — two daughters from his previous marriage — Pastor Leslie was suddenly enduring arguably the grandest obstacle of his young life.
"For the first three years of our separation, we co-parented extremely well in my opinion," recalls Pastor Leslie, alluding to the aftermath of the sudden breakup between he and his then-wife, the mother of his children. "It was the best years of my life, because I was able to see my children two-to-three times per week.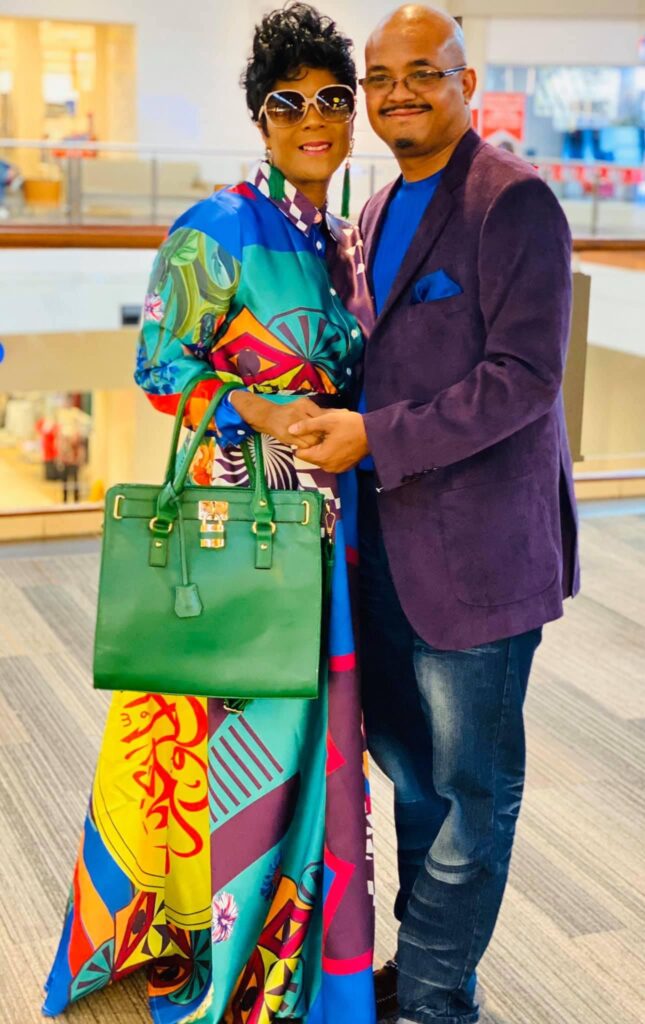 ---
"As time went on, things started to take a turn for the worse," Pastor Leslie continued. "In my opinion, it was shortly after I crossed paths with my new wife. Immediately, my visitation was altered to only two-to-four times a month."
As Pastor Leslie explained, such an ongoing reclusiveness from his daughter weighed heavily on him. So much, in fact, that after he was subsequently stripped of all access to his children despite a court order, he sensed that life, as he knew it, wasn't worth living.
"The rejection was real and unexplainable," Pastor Leslie recalls. "I was in the midst of preaching every week, spreading light while being in a very dark place."
Then the unthinkable happened.
---
The Pastor who was "alive, but didn't want to live"
As if the unfavorable circumstances surrounding the relationship between he and his daughters weren't enough to fragmentalize him spiritually, Pastor Leslie had suddenly begun to lose the support of a few family members whom, to his recollection, had "endorsed this behavior from my children and their mother."
Consequently, Pastor Leslie, by all accounts, was preaching publicly but "felt like a failure" privately.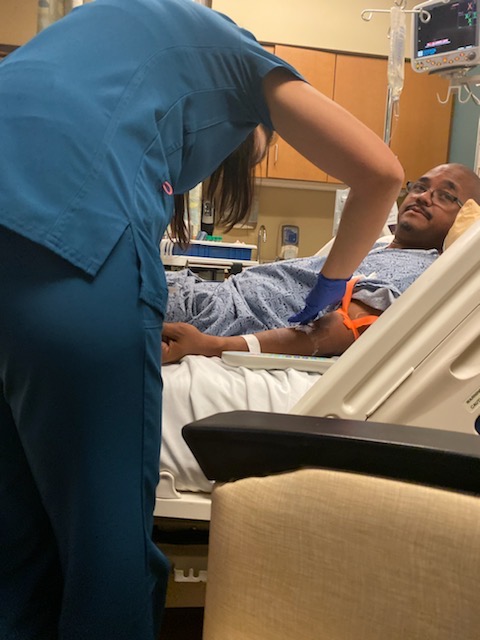 ---
"The more I tried contacting my girls, the rejection intensified," he recalls. "I was excluded from many milestones that every parent dreamed to being a part of. My marriage was amazing. However, it began to become painful for my wife and took a toll on her and her daughters."
On October 15, 2019, the young man of cloth whom, during his pastoral tenure, had become accustomed to preaching faith-based sermons had suddenly begun to witness his faith deteriorate to a point where he sensed that death was only the remedy to rid him of such heartache.
"I finally hit my breaking point," Pastor Leslie said. "I decided to end the pain for everyone by attempting to take my life."
Lady Leslie sensed her husband was headed to work, as usual, when he kissed her goodbye. Instead, he made his way to a nearby drug store, where he purchased 100 Tylenol capsules.
---
'PUBLIC SUCCESS, PRIVATE FAIURE'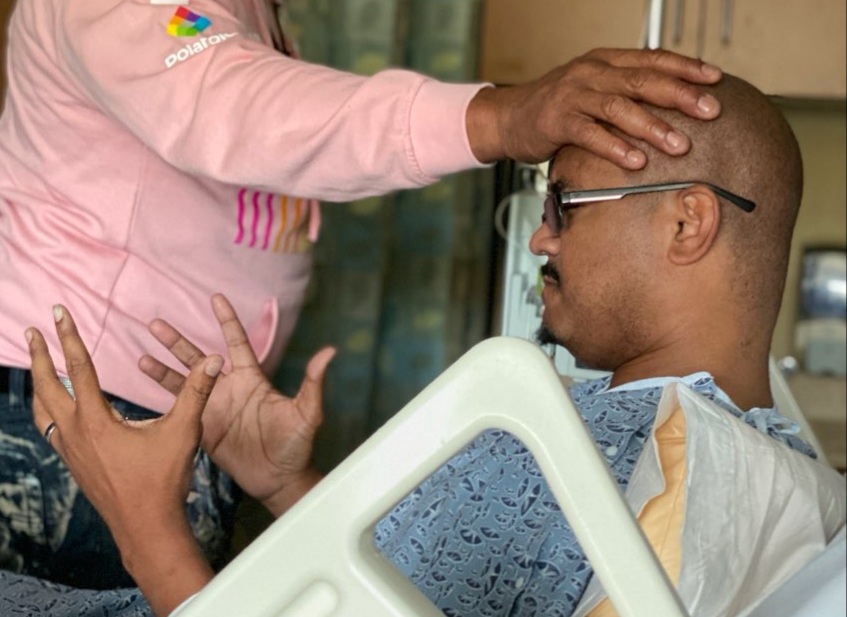 ---
He consumed a large amount of them, but not before erecting a video for his wife during which he informed her she wasn't merely the cause of the discomfort he had been harboring for some time.
"After the first handful of about 30 pills, all of sudden, I had a strong will to live," recalls Pastor Leslie recalls, who then called to a pastoral colleague whom he had recently met.
It was approximately 4:15 a.m. at the time. It's a good thing his "Pastor friend" had answered the phone. Otherwise, this entire unlikely calamity could have gone south.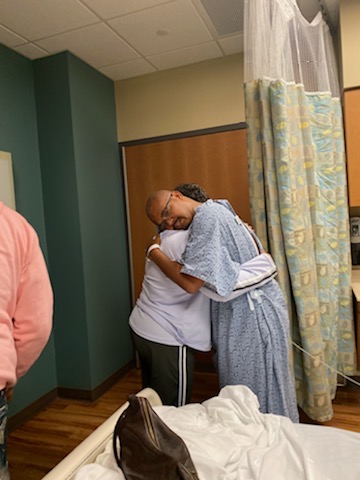 ---
"I shared (with him) I cannot take the pain any longer and I no longer wanted to live," Pastor Leslie said. "I told him to take care of my wife and church."
After minutes of successful negotiating with his friend, Pastor Leslie was eventually rescued by first responders, but not before he consumed all 100 capsules.
"But I was still alive," Pastor Leslie says without hesitation. "At this point, I was full of guilt, shame, and embarrassment. However, I was willing to fight for my life."
---
How could you do this to your wife?
During a recent interview with Making Headline News, Lady Leslie was just minutes away from arriving to Atlanta from Greenville to see her infant grandson.
She had traveled 262 miles alone. But she was excited, nevertheless.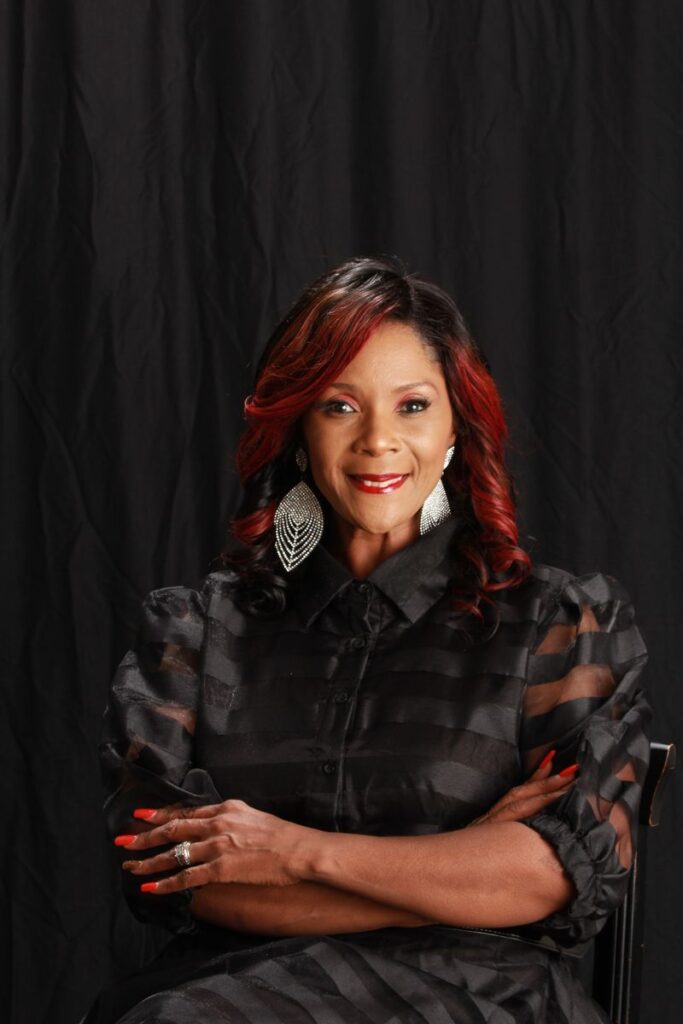 ---
Then she was asked to assess the turbulent events of last year that nearly led to her becoming a widow and, just like that, she had burst into tears.
"I immediately fell to the floor, crying uncontrollably,"  a seemingly dejected Lady Leslie recalls of the morning two policemen had come to her residence to inform her that her husband of six years was rushed to the hospital amid an apparent suicide attempt.
Lady Leslie initially was confused, contending that her husband had already arrived at work.
Then, the officers disclosed the name of the attempted suicide victim and, from that point, Lady Leslie went into full panic mode, unaware of the continuous strongholds her husband was bearing, unsure if he would live or die.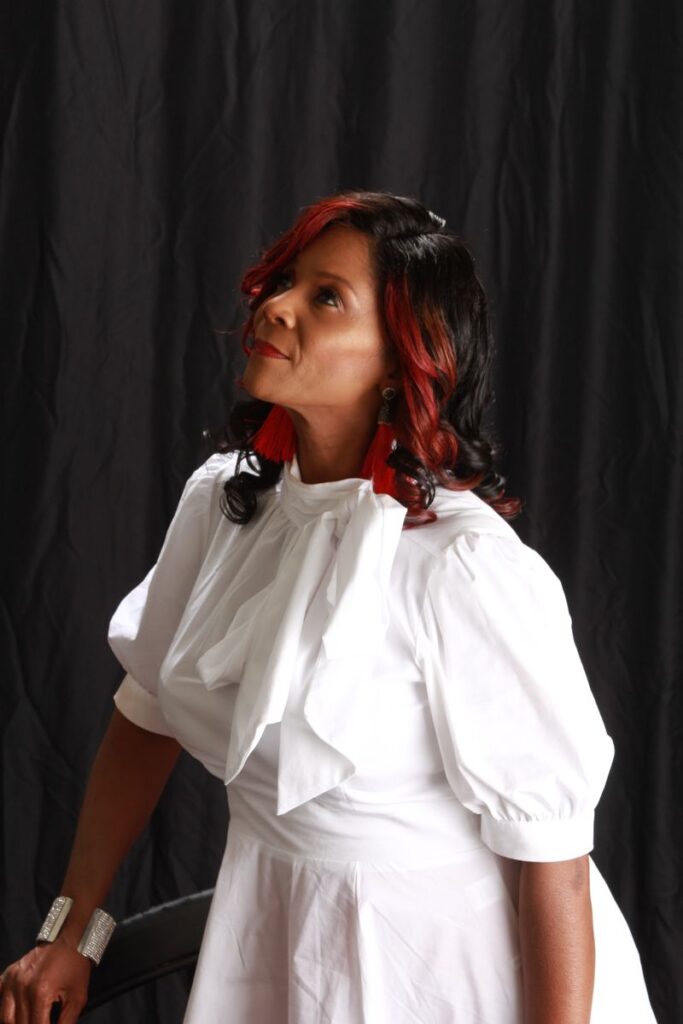 ---
At the time, she commenced to bombarding heaven unlike never before, pleading diligently with God to orchestrate a dramatic comeback for the ages on behalf of His beloved man servant.
"I drove to the hospital crying hysterically," Lady Leslie recalls. "Once I arrived to the hospital…I felt emotions I've never felt before. I thought, 'Where did I go wrong as a wife? How did I miss this?' It was a hard pill to swallow. I needed God to move big time and He did."
It wasn't long thereafter that Lady Leslie had grasped a thorough concept of the turmoil by which her husband had been bearing for some time.
"The Lord showed me that the pain of my husband losing his daughters had become so unbearable that ending, the pain was more desirable than continuing under that pain," Lady Leslie said. "When I married him, I married him for better or worse. But I never thought the worst would hit my home after six years of (marital) bliss."
Even in the wake of her husband's shocking suicide attempt, Lady Leslie admittedly learned a few pivotal life lessons, she said. Among them:
"Honor and face your human experiences. Rebuke any shame, guilt and embarrassment and accept your spouse's actions without judgment." 
"It's vital that we recognize Who God created us to be before the trauma so that we are able to continue our journey of hope, healing and restoration."
"We all will marry someone who has some level of brokenness designed to be healed by our commitment. Be careful complaining about the very thing you were sent to heal."
"Know that it takes more than love to have a successful marriage. It takes loving each other past mistakes, bad decisions, and past the definition of divorce."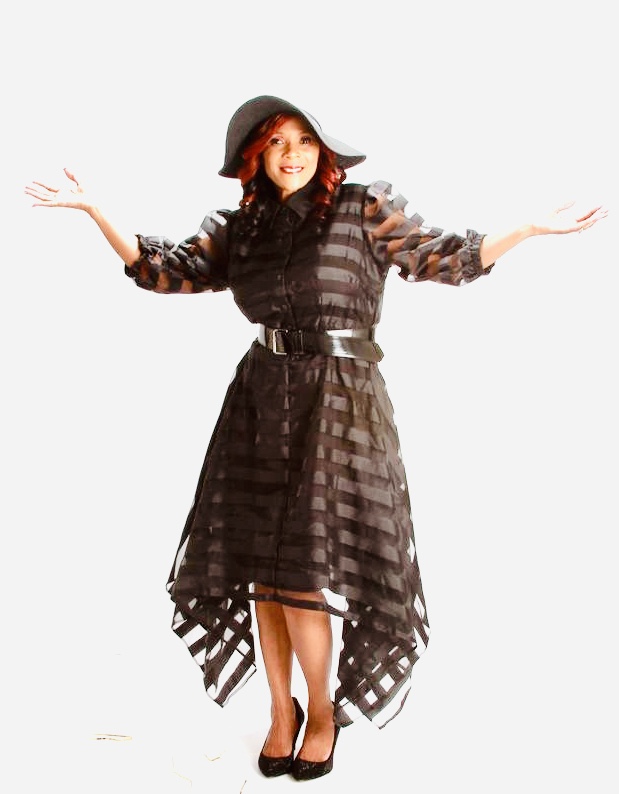 ---
"Lastly, I thank God for saving my husband's life and for making all things new in our lives and in our marriage. "2 Corinthians 5:17 says, Therefore, if anyone is in Christ, he is a new creature, the old things have passed away; behold, all things have become new.'  Therefore, whatever your situation is today, change is possible through Jesus. It doesn't matter where you are, you are nowhere compared to where you can go, because of God's love for us and His redemptive power."
---
He can see the sun peeping through the clouds
A little more than a year removed from arguably the grandest scare of their lives, the Leslies don't shy away from the notion that they are collectively embracing this new season in their lives with God, their Helper, steering the way.
Pastor Leslie, in fact, had garner some sense of closure amid his attempt to take his life.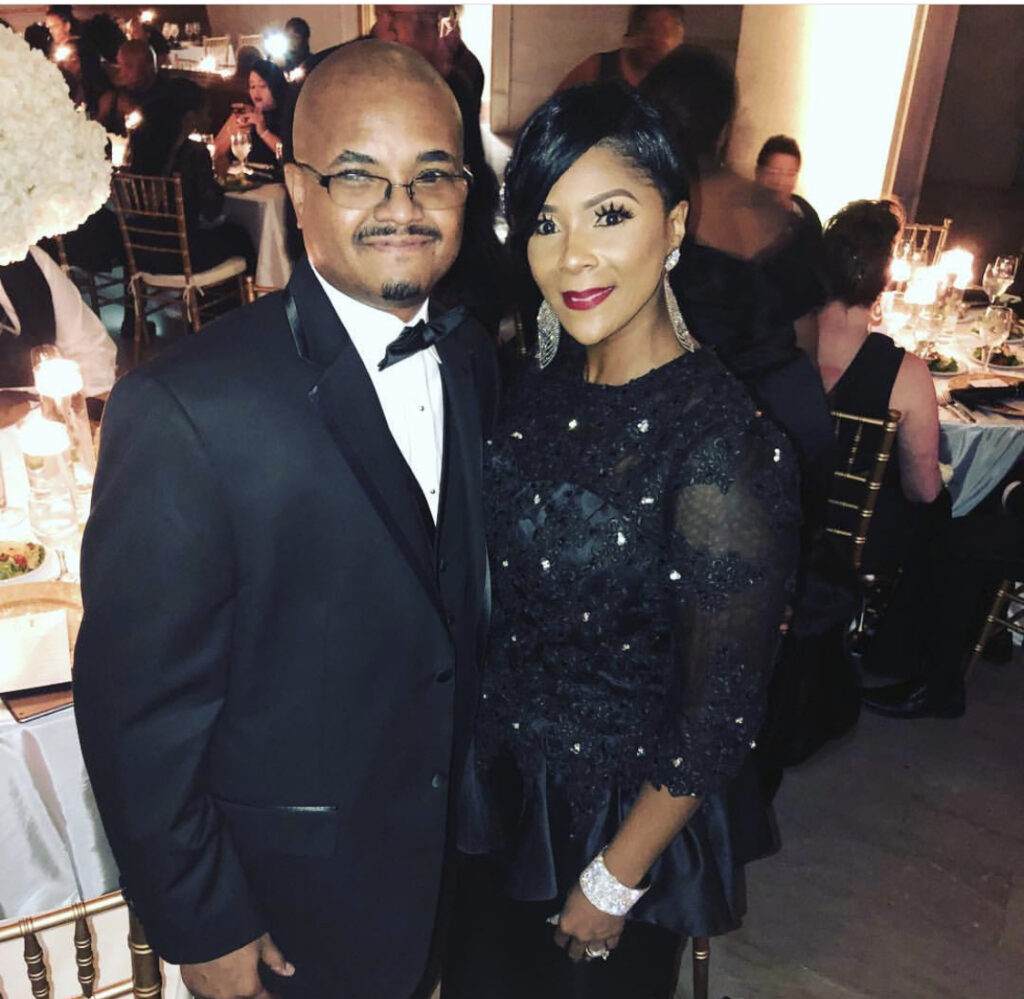 ---
"After sharing my story and reasons for this attempt to the doctors, they concluded that this was a situational traumatic experience that took me to a very dark place and was shocked I was able to operate in ministry and on my secular job while carrying this load," Pastor Leslie explained. "I suffered with situational and functional depression, which are different from clinical depression."
Fortunately for Pastor Leslie, he was released from the hospital in what doctors described as "good health," thus completing what undoubtedly was a miracle only the true and living God had the power to engineer.
"I was blessed to speak with a counselor that helped me understand the magnitude of a non-functional co-parenting situation," Pastor Leslie said. "This experience has truly given me a new vision for my future. Without a vision, the people perish."
---
"I finally hit my breaking point. I decided to end the pain for everyone by attempting to take my life."
— Pastor Vincent Maurice Leslie 
---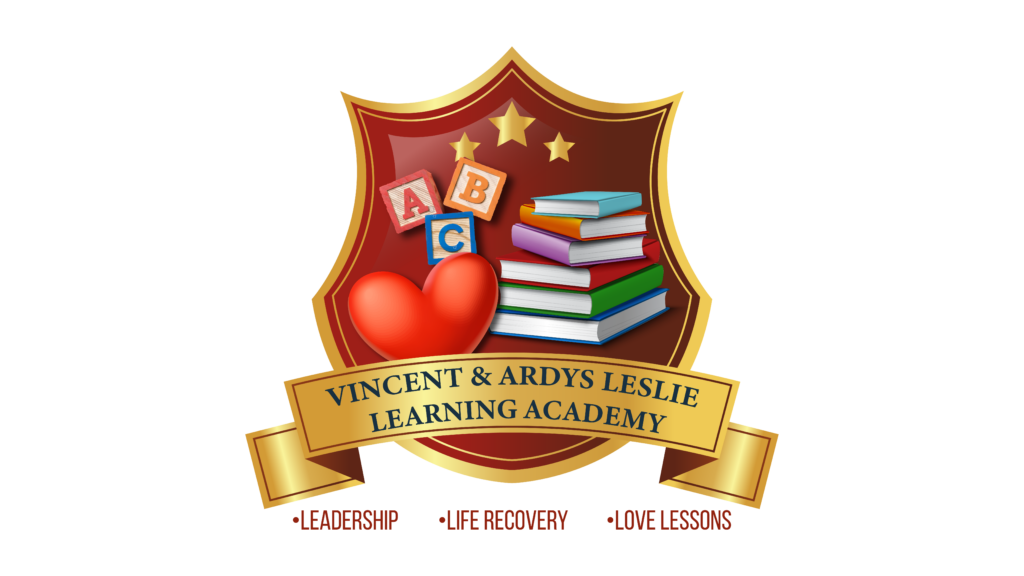 All things considered, Pastor Leslie is especially grateful to his life-long companion, the beloved, big-hearted Elect Lady of his ministry whom God strategically handpicked to assume a front row seat to the couple's biggest miracle to date.
"I want to thank everyone, especially my wife who never left my side," Pastor Leslie said. "I thank my mother, brother and many friends that were there for me as well.
"I am so thankful that God favored me with a wife that had the strength to walk this process out with me immensely without judgement…with encouragement, unconditional love and lots of prayer. And because of her love, she assisted in my healing journey being accelerated."
To God be the glory.
---
In what ways did you draw closer to God in the wake of this near-death experience?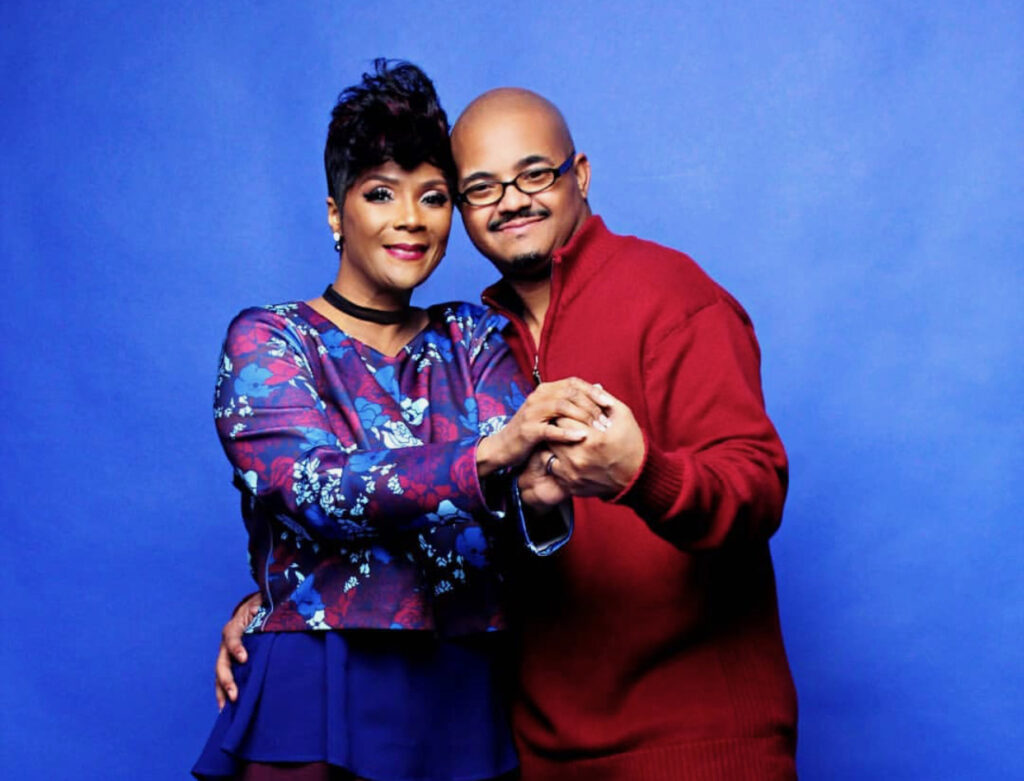 ---
Said Pastor Leslie: "First, I want every reader to know that my relationship with God is stronger than ever. This experience showed me that based on John 3:16, Jesus died for everybody, but He didn't keep everybody from dying. He saved me from me. In spite of my own error, my own bad decision, I couldn't even take my own life because of what he purposed for me (according to Romans 8:28). If I wasn't fully persuaded before, I am now. I know God truly has a purpose for my life.
"I realized it wasn't about how much I loved God. It was about God showing me a greater dimension of love that He had for me. Even though my children still do not seek to have a relationship with me as their father, this has pushed me to have a deeper relationship with my Heavenly Father. Also, because I am no longer looking out of the lens of pain, I can appreciate at a greater level the two daughters God has blessed me with and our beautiful grandson, while I am still believing God for complete restoration with my two daughters.
---
What pivotal life lesson would you like to get across to the masses who will read this life-altering story?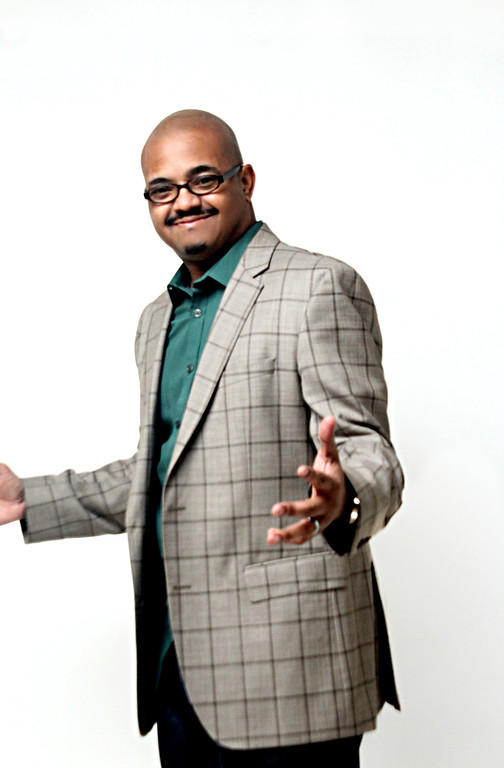 ---
Said Pastor Leslie while referencing two familiar Biblical passages:
"To the person reading this: Maybe you can identify with parts of my story where you said to God, 'I can't bear this cross anymore.' Maybe what you're experiencing is too much. Listen, Jesus Himself, when He was in those final hours, He even said, 'If there is another way let this cup pass from Me'…expressing the natural human desire to avoid pain and suffering. So if you've lost something, if you've been at a place where the bottom fell out, maybe you experienced a bad break up, rejection, death of a loved one, or illness in your body, I want you to know as a man and Pastor, I understand and I know what it's like to be where you are or where you've been. So I'm not sharing this story to impress you, but to encourage you that there is a recovery and restoration that has your name on it.
"And now we are in this together. My story speaks loudly the narrative of redemption, unconditional love and grace. I want to others know that no matter what the traumatic experience is, you can recover. If God can do it for me, He can do it for you. We must be willing to face our trauma head on in order to fix it. The greatest secret to a better life is knowing that our identity is solely in Christ.
"And despite any betrayal, rejection, or pain, God will never leave or forsake us, and based on Jeremiah 29:11, He has a purpose and a plan for our lives that's greater than what we can imagine. As believers, we must stop sabotaging our own purpose, trying to get acceptance and validation from people, especially family members. There is no love greater than the love of Christ Jesus."
EDITOR'S NOTE: Tune in to Pastor Vincent and Lady Ardys Leslie's virtual webinar called, The Alive Experience, that will air November 15. To register, go to: https://mailchi.mp/c7b266256ed4/vincent-ardys-leslie-academy.
---
A RELATED STORY
Georgia Pastor Vincent and Lady Ardys Leslie savoring the abundant life that Christ came to give them
---
---
CONNECT WITH THIS AWARD-WINNING JOURNALIST FOR MEDIA EXPOSURE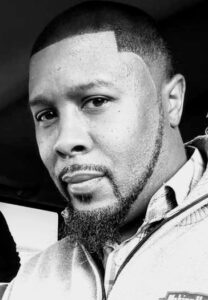 EDITOR'S NOTE: If you are an entrepreneur, business owner, producer, author, athlete, musician, barber, life coach, motivational speaker, cosmetologist, tax preparer, model, or pastor/minister who is seeking exposure and would like to share your story with an in-depth news feature, call Reporter Andre Johnson at 901-690-6587 or Facebook message him under "Andre T. Johnson" for details.
Andre Johnson is the award-winning Founder and Publisher for Making Headline News. A 2000 graduate of the University of Memphis School of Journalism and a former staff reporter of sports for the Memphis Commercial Appeal newspaper, Johnson covers the NBA Southwest Division from Dallas, Texas. To reach Johnson, send email to makingheadlinenews@gmail.com or to memphisgraduate@yahoo.com. Also, follow him on Twitter @AJ_Journalist or Instagram at @makingheadlinenews.