---
HAVEN'T Y'ALL HEARD?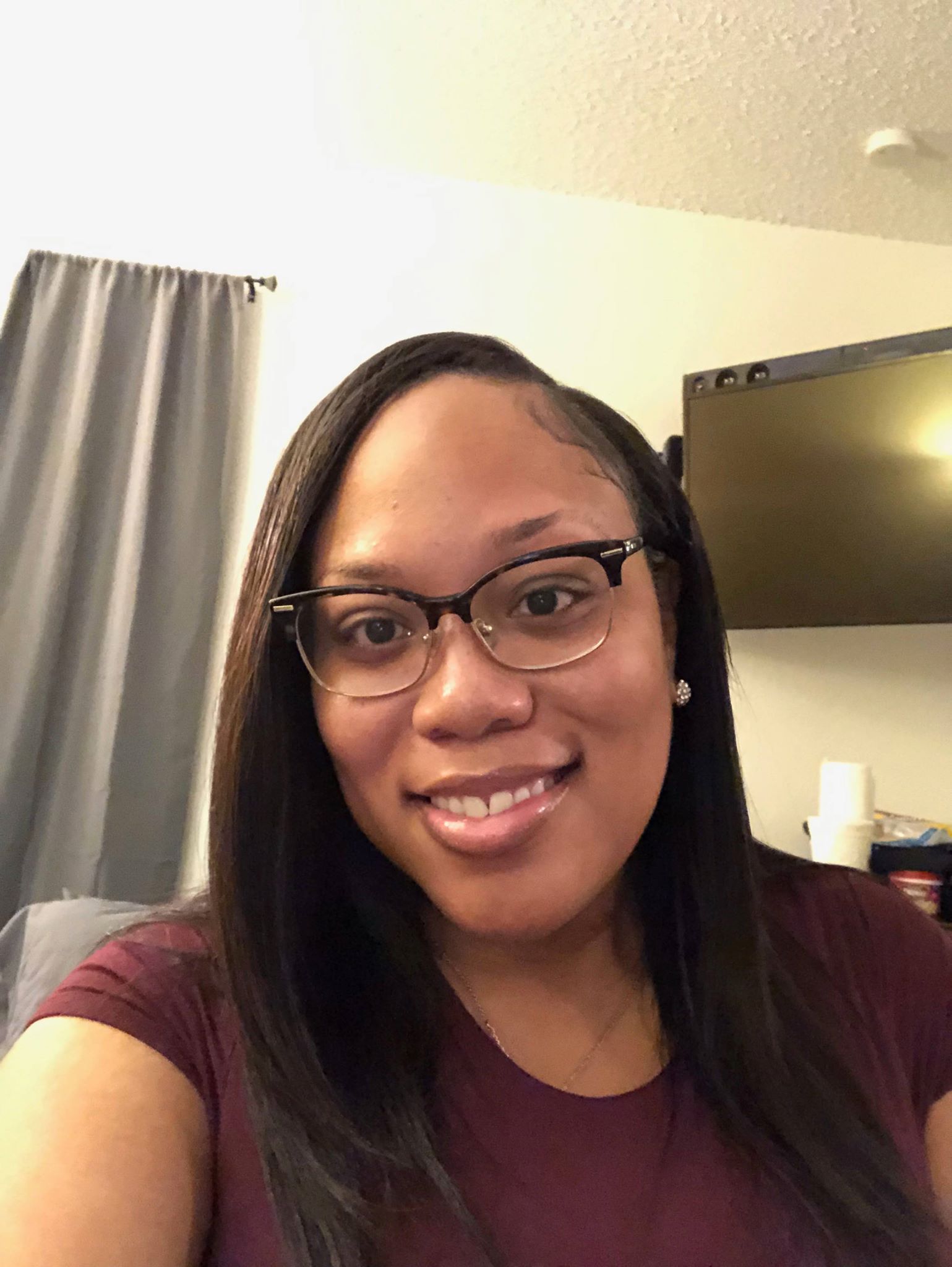 DALLAS — Sometime during the 8 o'clock hour Monday morning, Reneé Monique Heard arrived at Paul Mitchell The School in nearby Arlington, Texas, an institution that's widely known for preparing its students — or "future professionals," as they call them — for successful careers in the beauty industry.
Exemplifying such intensity for what she's been blessed to do on the regular, Heard found her way to campus, displaying her customary spirited disposition.
"I absolutely love this place," Heard wrote in a Facebook Check-In post that was read by her nearly 700 social media followers.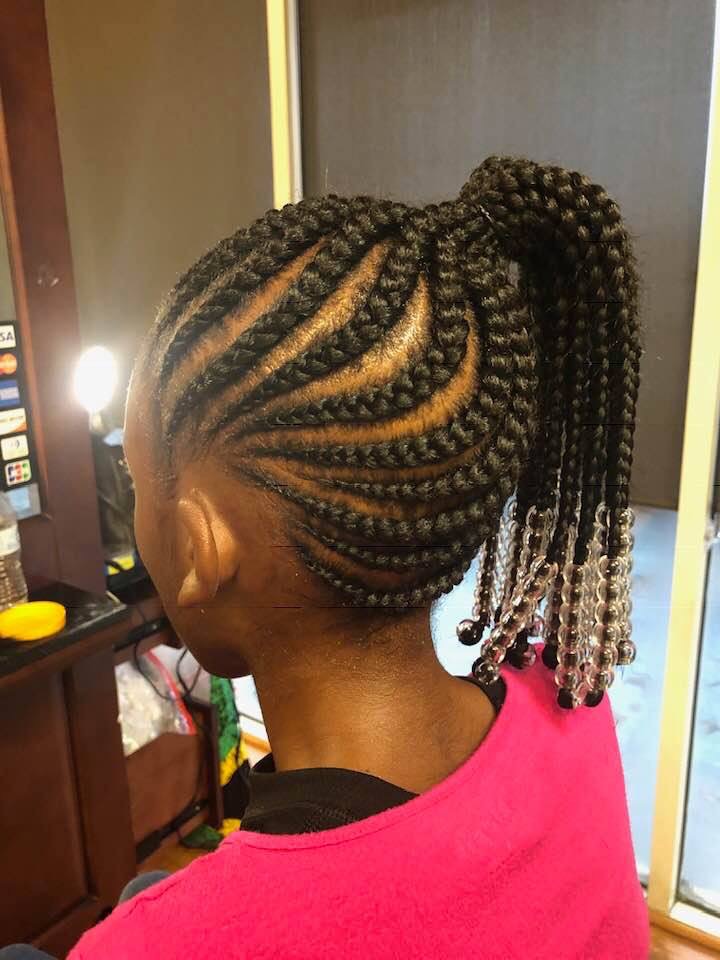 For Heard, a 34-year-old rising businesswoman, the passion she routinely exhibits for her craft, by all accounts, undoubtedly is the primary factor for her sustained success in the ever-so-competitive cosmetology industry.
Although Heard's decision to study Criminal Justice was short-lived — "I quit after the third semester," she recalls — never did she lie dormant in her ability to broaden her horizon and maximize her potential.
If nothing else, all Heard has done since bolting college prematurely was discover the purpose for which she was created.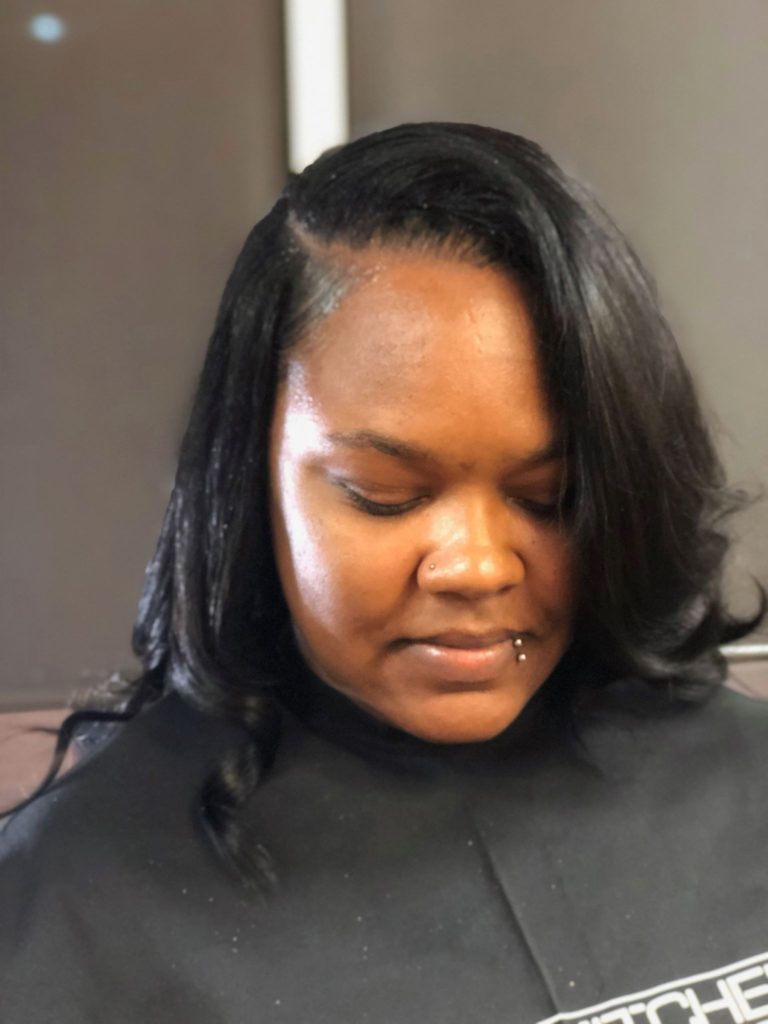 A native of Kansas City, Kansas, Heard is an accomplished Dallas/Fort Worth-area hair stylist, who works as a full-time cosmetologist.
"I am 34 years of age and very passionate about my craft," Heard says without hesitation.
As Heard explained, her passion for helping clients look their best dates back to her childhood days of growing up in Kansas.
"I would say that growing up, I've always had a passion for (doing) hair," Heard told Making Headline News this week. "It started when I was about 10. I wanted my hair braided so bad. My grandparents were raising me and they didn't have the money at the time."
Although her grandparents didn't have the funds to pay for her to get the hairstyle she so desperately wanted, Heard did what any opportunistic youngster is supposed to do.
She began to think outside the box and devised her own way to make it happen.
To her credit, she's been making it happen ever since, all the while finding her niche as a resourceful hairstylist in the process.
---
SKILLZ ON FLEEK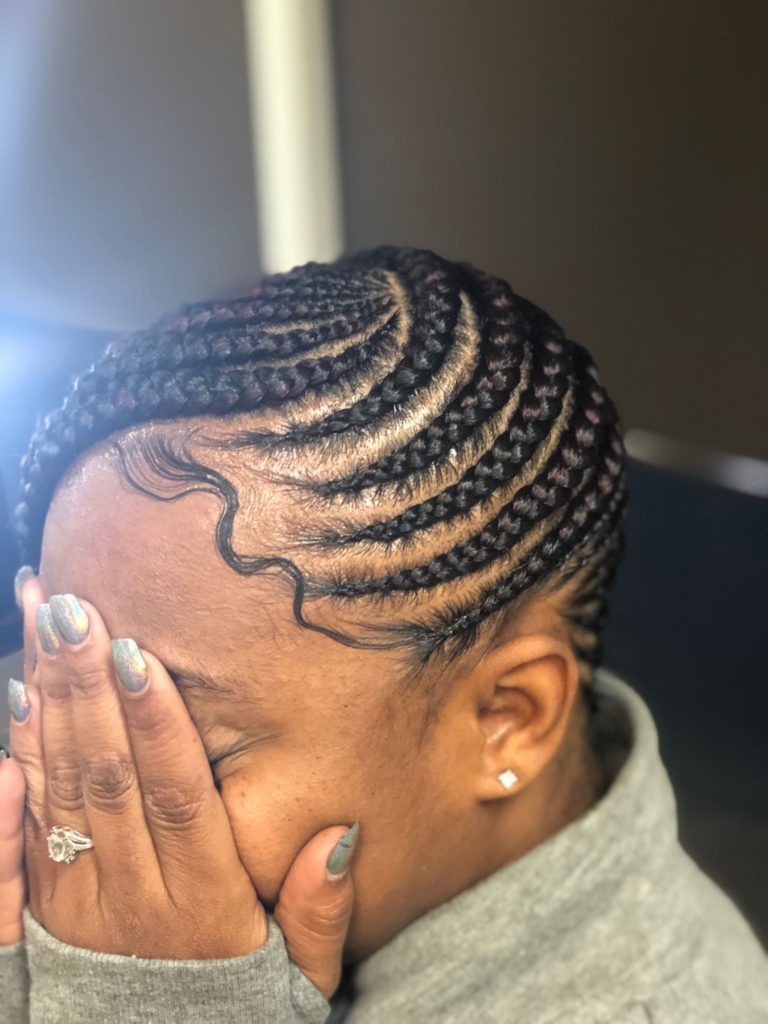 "I took the few dollars I had and went to the hair store and got some hair, and that's when my experimenting started," said Heard, explaining how she had initially discovered her craft for braiding her. "I braided my own hair and I did really well."
Much to her delight, it wasn't long thereafter that Heard's immeasurable hair-styling gifts had become the talk of the town.
"Then my aunt came (and then) I started doing my cousins' hair and then others," Heard said. "That's where I learned and that's when I knew that I was going to be in this profession. And then along the way my passion left."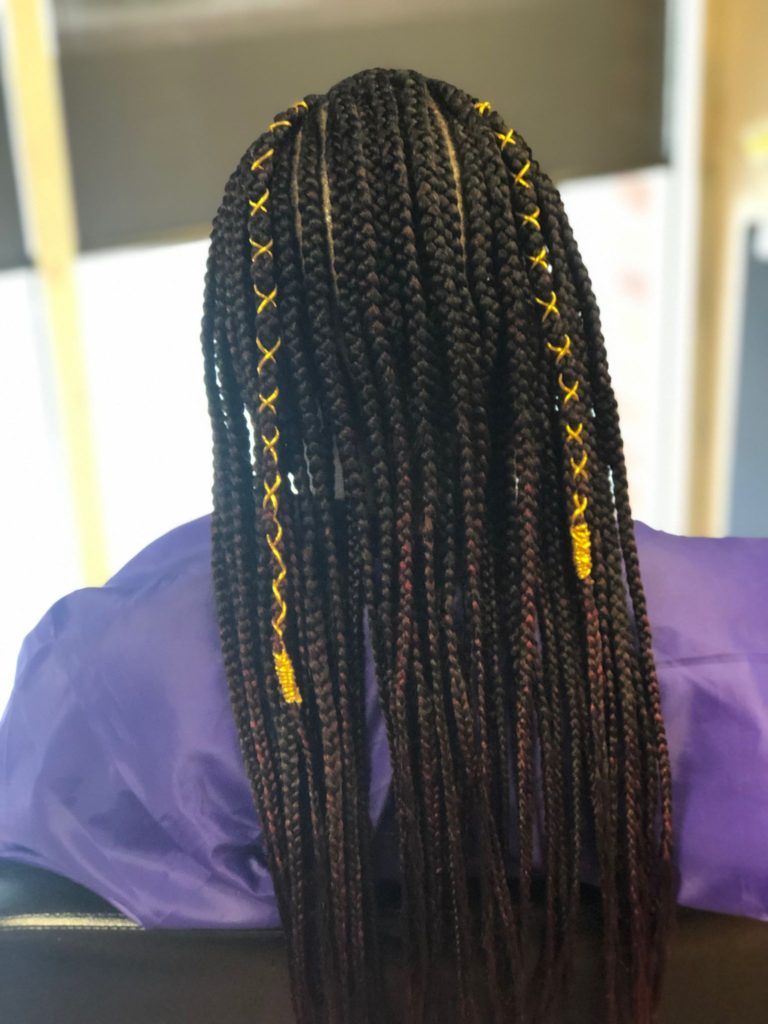 Having admittedly to have "avoiding my calling," it seemed that everywhere Heard had gone, her expertise essentially had come running after her.
"Throughout life, no matter where I went, (my desire to do) hair always followed me," Heard said. "I moved to Arizona, back home (to Kansas), and then Texas. I seemed to always run from it…avoiding my calling and ignoring what God had for me. I knew I was destined to do something else besides hair. I just knew it. No matter what road I took in trying to pursue something else, I would always run into this brick wall…and hard too."
At some point doing her sometimes rocky journey, when Heard had finally elected to stop running from that which God called her to do, that is when her Creator began to enlarge her territory, thus catapult to her divine destiny for such a time as now.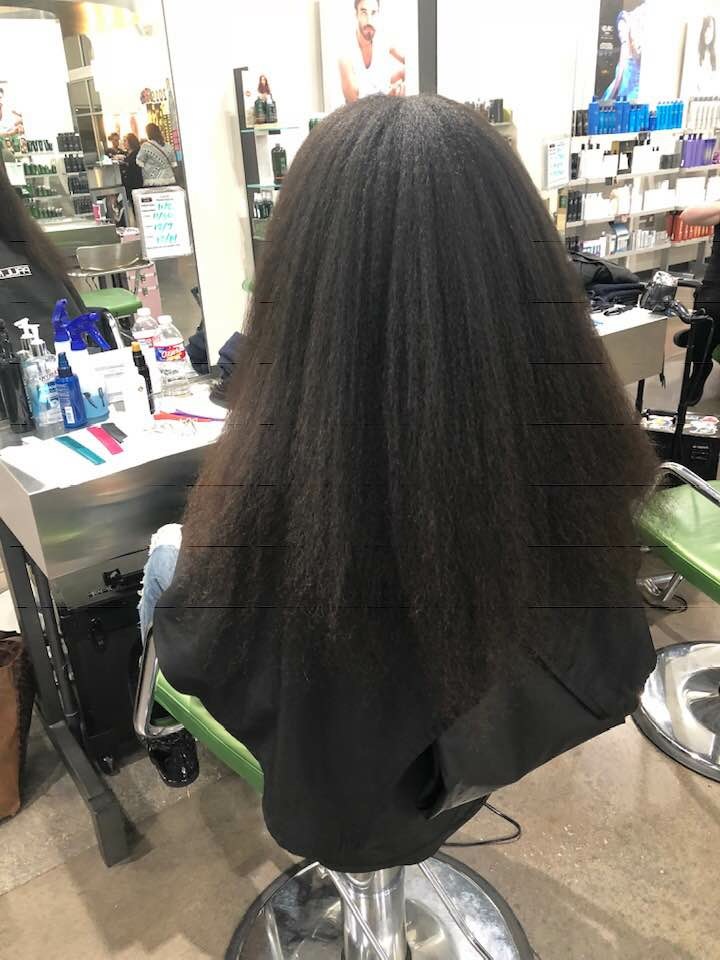 Never mind that while finding her way in this thing called life, she had to settle for working in a call center, during which she recalled having become "completely miserable and irritated with the fact that I have this amazing talent I'm working at it every now and then."
Heard, in fact, sensed that something had to give.
Eventually.
And fast.
With no additional time to waste.
---
"I'm going to this 9-to-5 (job) every day and it just wasn't cutting it. It was hard for me to get up every day at 6 a.m. to go to work and be there by 8 a.m. But it was so easy for me to get up on Saturday at 4:15 a.m. My first client was as early as 5 a.m., and I could do hair all day and make people feel good. I would be on my feet from sun up to sun down into the next morning with no problem."

— Reneé Monique Heard 
---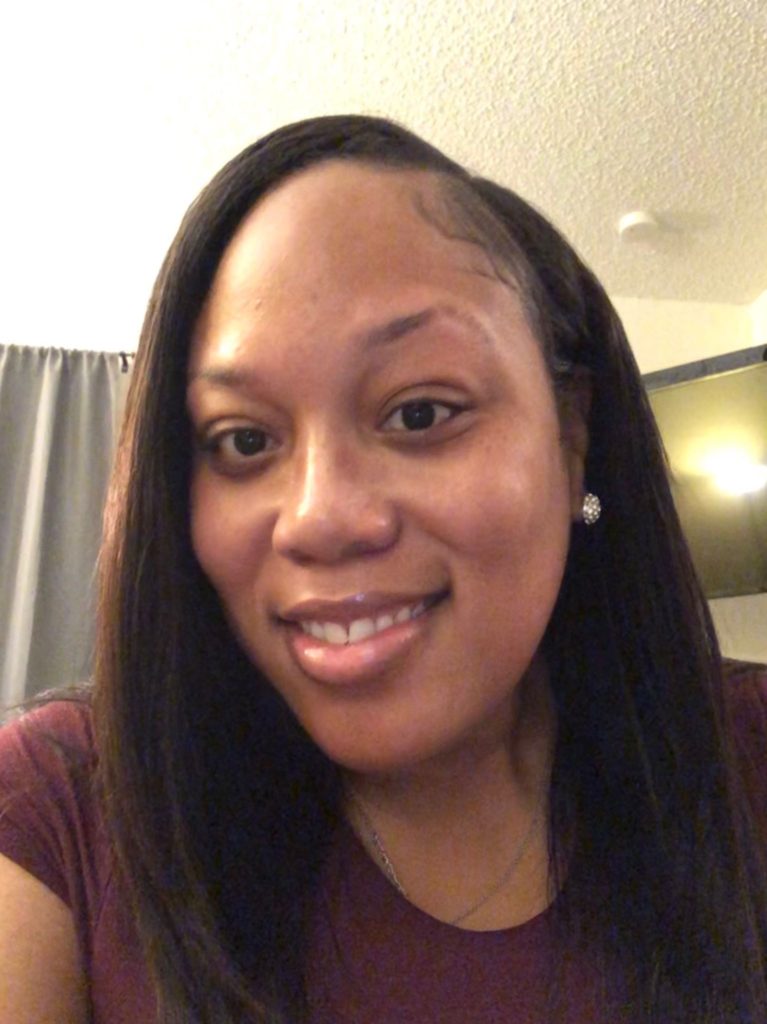 Because amongst the pivotal things Heard had ultimately discovered is that connecting with her purpose is much more refreshing and therapeutic than working at some dead end job that wasn't merely adding any value to her life.
How else to explain why she arrived to campus Monday morning, displaying her customary spirited countenance.
"I absolutely love this place," Heard wrote in a Facebook Check-In post that was read by her nearly 700 social media followers.
She sure does.
Now we know why.
---
For more information about Dallas/Fort Worth-area Businesswoman Reneé Monique Heard, connect with her via Facebook at: https://www.facebook.com/renee.monique.100 and on Instagram under Hair by Reneé Monique.  
---
CONNECT WITH THIS AWARD-WINNING JOURNALIST FOR MEDIA EXPOSURE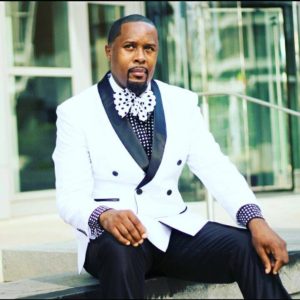 EDITOR'S NOTE: If you are an entrepreneur, business owner, producer, author, athlete, musician, barber, life coach, motivational speaker, cosmetologist, tax preparer, model, or pastor/minister who is seeking exposure and would like to share your story with an in-depth news feature, call Reporter Andre Johnson at 901-690-6587 or Facebook message him under "Andre T. Johnson" for details.
Andre Johnson is the award-winning Founder and Publisher for Making Headline News. A 2000 graduate of the University of Memphis School of Journalism and a former staff reporter of sports for the Memphis Commercial Appeal newspaper, Johnson covers the NBA Southwest Division from Dallas, Texas. To reach Johnson, send email to andre@makingheadlinenews.com or to memphisgraduate@yahoo.com. Also, follow him on Twitter @AJ_Journalist.