Former pro athlete Spencer Conley has evolved as an internationally-acclaimed inspirational speaker and life professor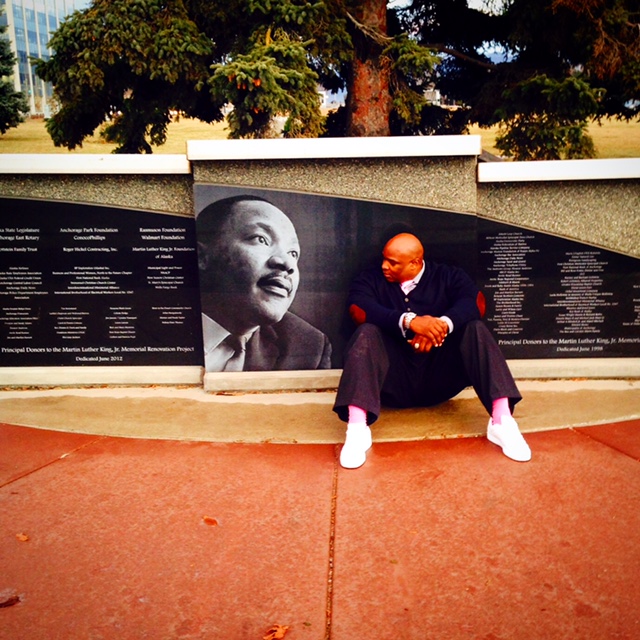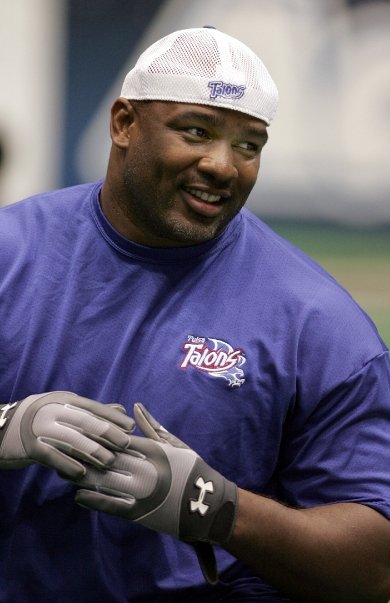 DALLAS — Without question, Spencer Conley is one driven man.
Too driven, that is.
A former prep, collegiate and professional standout of an athlete, Conley, because the divine calling on his life, has witnessed God exalt and promote and elevate in ways unimaginable.
So much, in fact, that Conley doesn't shy away from the notion that he's one who basking and dwelling in the purpose for which he was created, thus striving daily to esteem others highly than himself.
"There's no title to what I do," said Conley who, as usual, always seems to know exactly what to say and, most importantly, knows how to inspire others in the process.
"But there's purpose to what I do," he continued.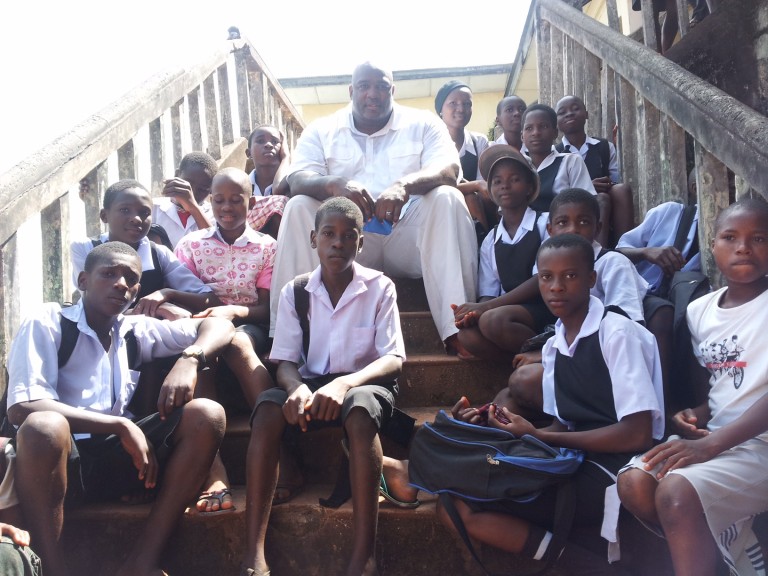 Given the immense strides he's made since hanging up his helmet and cleats as a pretty efficient football player, it's safe to assume that Conley is driven in such a way that his inspiring, eloquent voice has appropriately given way to his having emerged as an internationally-acclaimed personality in his own right.
A native of New Jersey who has spent the better portion of his life in Texas, Conley is widely known as an Inspirational Speaker and Life Professor, one who undoubtedly has found his niche in this ever-so-evolving industry.
Not bad for a former pro athlete whom, as he tells it, tried diligently to avoid higher education because, as he tells it, "I tried to avoid college because of fear and being dyslexic had me afraid all my youth."
"I accomplished something that I never thought I'd do," Conley, 44, told Making Heradline News during a recent interview. "I became a college graduate. And I tried to get out of it."
Because he managed to persevere and press his way toward earning his college degree, what Conley ultimately discovered aside from having flourished on the grid iron was that he also was birthed with gift of coaching.
Err, life coaching, that is.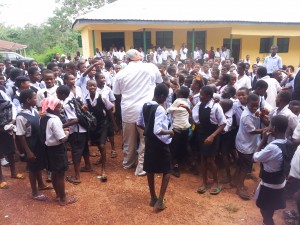 The founder of chief executive officer of Too Driven, Conley — widely known as "Big Coach Con" — is a motivator who conveys a life-altering experience that always leaves the audience ready to believe and to better themselves, according to a spokesperson at www.toodriven.com.
In addition, Conley's primary emphasis is to deliver the most powerful messages, many of which have him tagged as "The H.O.P.E. Dealer" or Helping Others Practice Encouragement."
MORE ON SPENCER CONLEY: http://www.toodriven.com/about.
According to one rave review on www.toodriven.com, "This former professional athlete and highly sought-after Motivational Speaker has a way with words that can only be described as life changing. When you call on (Big Coach Con), you're not getting a service, you're getting RESULTS!"
Which, to Conley's credit, sums up why he has steadily evolved and blossomed into arguably one of the finest up-and-coming inspirational speakers — and Life Professors — in this present generation.
Still, one who deems it necessary to always remain humble, Conley would be the first to acknowledge that he's just giddy that his Creator thought it essential to set him aside for His use for a time such as now.
"I'm walking in purpose," Conley said.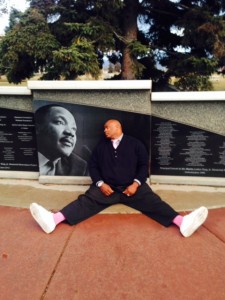 And no one has to remind him of Who orchestrated all of this.
"It's God," Conley's quick to acknowledge. "Many have contributed to the man I've become. This walk is something I must do alone, yet you know you're in the right place, even though you're (often) misunderstood and no one understands but you. Life is too precious. I have no time to wait for it to be okay to others or for them to understand."
Amongst the reasons is that Conley has been afforded to travel abroad — as often as he can, every chance he gets.
To his credit, for instance, his notable profession has allowed how to put his immense skills on display in as many as 42 countries, most notably Canada, Mexico, Brazil, Nigeria, Ghana, China, Japan, Germany, Spain and France, among others.
In addition, Conley has given speeches in 45 U. S. states (the North Slope Alaska bring amongst his best establishments) with the exception of Montana, North and South Dakota, Oregon and Maine, he said.
When asked how many speeches he gives annually, Conley, displaying his customary signature smiles, paused and said: "I'd be comfortable you can say 300 easily. I could do 25 (public) schools in a week. I've done that. So when we look at it, that number goes up."
And let's not forget the major colleges and universities such as West Point, the University of Minnesota, University of Texas at Austin, Loyola Marymount University, the University of Kentucky, and the Shanghai (China) Institute of Technology, just to name a few.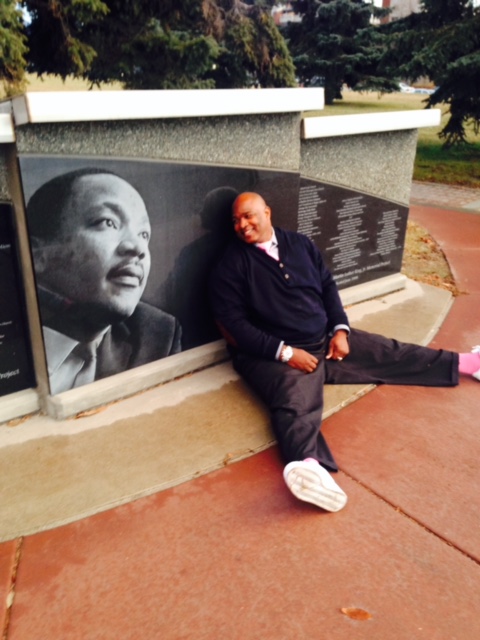 "How inspiration feels personally, many of us struggle to take the nessessary steps to experience it for ourselves, desperately trying to connect to those who put in the work to experience personal victory," Conley explained. "We won," yet they didn't participate."
There's certainly more to this notion.
"What I do is tied and deeply rooted to my belief system," Conley said. "God gave his son! The son gave his life.  Two great acts of giving sum up the foundation of my belief system. I'm not churchy. For me, it's about applying what I know how I treat people with the things I know and when you look at me do you see who I claim to be…forget about what I say am I living it. That's the reasons I don't get into titles or outrageous introductions. It's not about how much you know it's about how much you care. Credentials don't mean you can help me."
By and large, given how God has miraculously and majestically used him for His glory to encourage the masses, without question, "Big Coach Con" is one driven man.
Too driven, that is.
---
---
EDITOR'S NOTE: If you are an entrepreneur, business owner, producer, author, musician, barber, life coach, motivational speaker, cosmetologist, tax preparer, model, athlete, or pastor/minister who is seeking exposure and would like to share your story with an in-depth news feature, call Reporter Andre Johnson at 901-690-6587 or Facebook message him under "Andre T. Johnson" for details.
Andre Johnson is founder and publisher for Making Headline News. A 2000 graduate of the University of Memphis School of Journalism, Johnson covers the NBA Southwest Division from Dallas, Texas. To reach Johnson, send an email to memphisgraduate@yahoo.com. Also, follow him on Twitter @AJ_Journalist.