Former New York Knick Derek Harper to Charles Oakley after MSG fiasco: 'You got my support more than anything'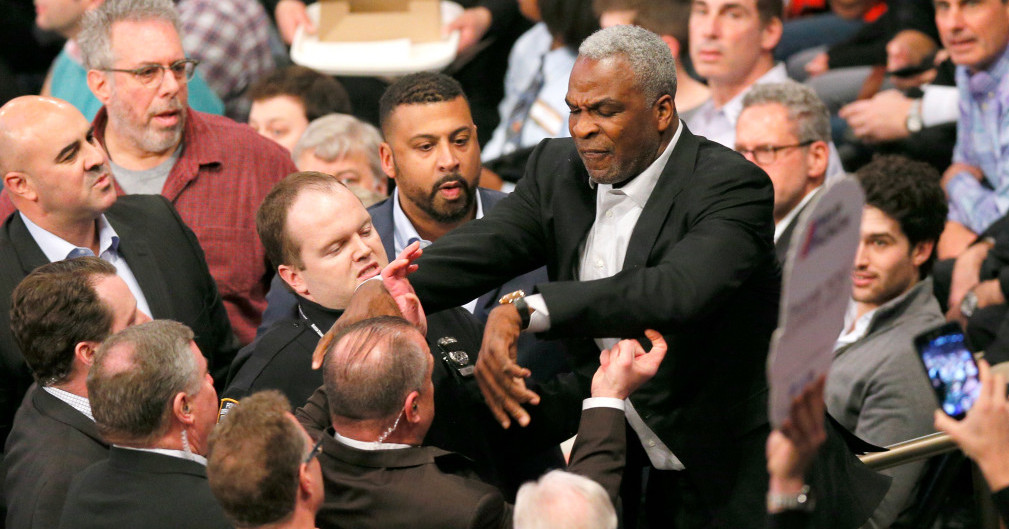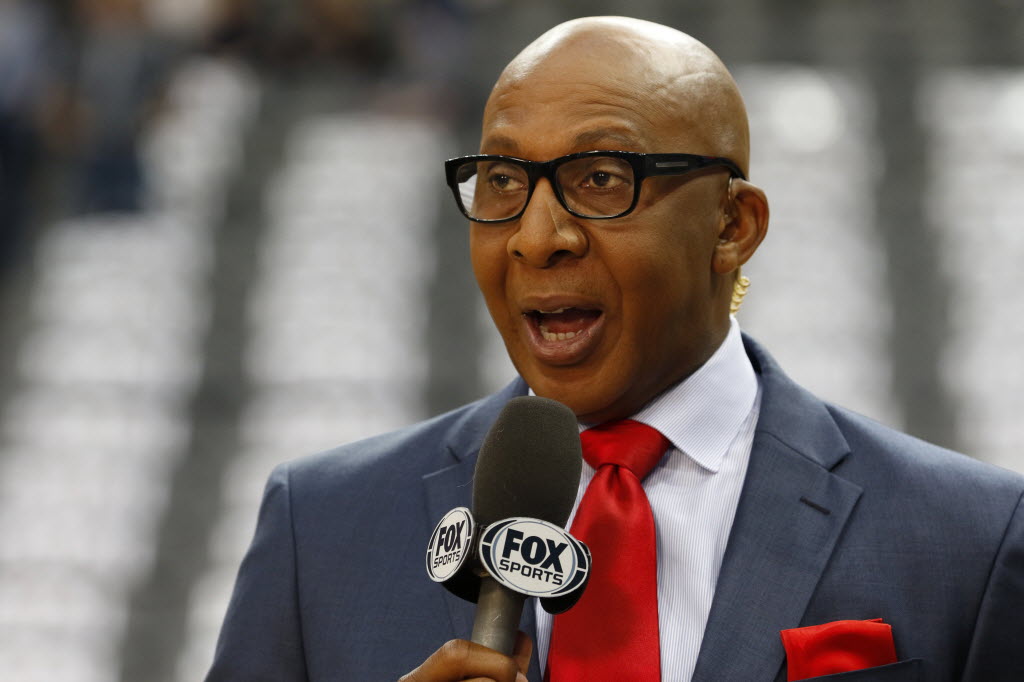 DALLAS — Saying that Charles Oakley "should have dealt with this situation differently," former New York Knicks point guard Derek Harper wasted little time reaching out to his former teammate in the wake of an altercation involving Oakley and Madison Square Garden security guards on February 8.
In a statement released by the Knicks, the team said that upon arriving to the arena, Oakley behaved in a "highly inappropriate and completely abusive manner," which led to his ejection from MSG and his subsequent arrest by the New York City Police Department.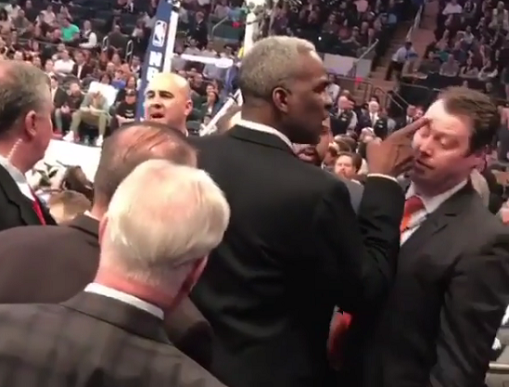 The incident was believed to have been fueled by Oakley's strained relationship with Knicks owner James Dolan, who banned Oakley a few days following their alleged fallout. Dolan lifted the ban after meeting with Oakley and NBA commissioner Adam Silver, although Oakley, a former Knick who played 10 seasons in New York, has yet to accept the invitation and return to MSG.
A native of Cleveland, Oakley sat courtside next to Cavaliers owner Dan Gilbert Thursday night to witness the Knicks drop their second consecutive game, 119-104.
Hours after the Knicks fiasco, Harper, an analyst for the Mavericks through Fox Sports Southwest who spent two seasons in New York from 1994-1996, contacted his former teammate to offer his support.
"I texted Oak and told him he has my support more than anything," Harper, who was drafted by the Mavericks with the 11th overall pick of the 1983 NBA Draft, told Making Headline News. "We had a dog pound in New York, and I was apart of the dog pound with Oak, so I'm not surprised he tried to protect himself. That's who Oak is. Everybody loves Charles Oakley."
According to the Knicks, Oakley was ejected from the arena midway through the first quarter of their game against the Los Angeles Clippers after he allegedly yelled at Dolan and refused to stop, an allegation Oakley has repeatedly disowned.
Consequently, Oakley, 53, was charged with three counts of misdemeanor assault and criminal trespassing, a development that prompted current players such as LeBron James, Chris Paul, and Dwyane Wade to hasten to various message boards to offer their support for the ex-NBA All-Star power forward.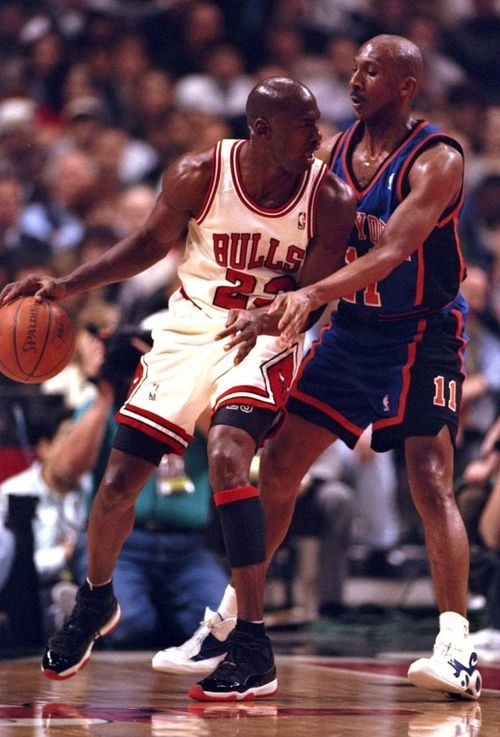 "It's hard because you don't have all of the information," said Harper, 55, when asked to assess the drama involving Oakley and the Knicks. "I'm one that don't believe in running out talking about something unless I totally understand it. But with that being said, Charles Oakley was the heart and soul of the teams I played on in New York and he will always be respected by the fans in that city."
Still, Harper, who played 16 seasons with four teams before retiring from the NBA in 1999, contends things could have been handled differently between Oakley and Knicks.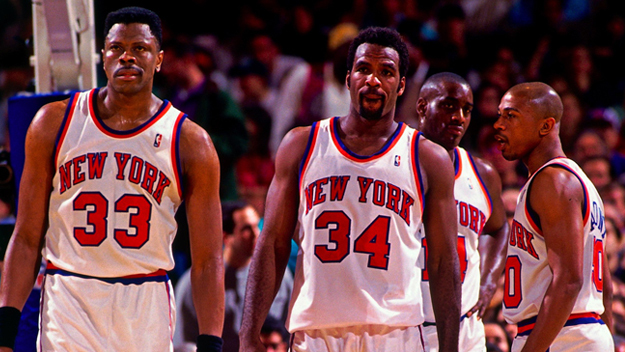 "Dolan is the new owner now and he and Oak, for some reason, haven't seen eye to eye," Harper said. "He wanted, in that situation, I think for Charles to be removed from his seat and out of the arena and, if I'm Oak, I'd respect that. I'd respect what the owner of that team says and I'll leave.
"But I think it really got blown out of proportion and escalated into something that was unfortunate for both sides in my opinion."
All things considered, Harper was complementary of Oakley, particularly about how he had taken ownership of his role in the MSG catastrophe heard around the NBA.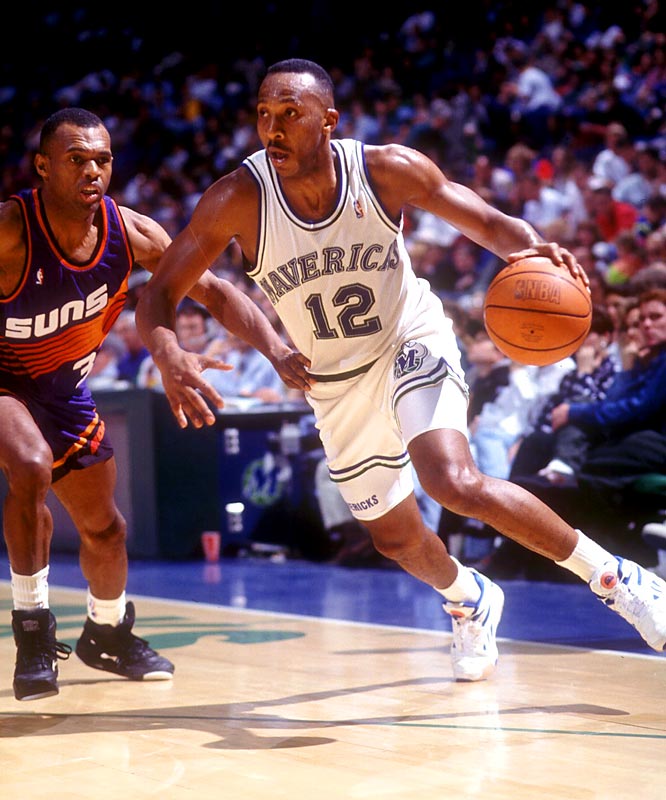 "I love Oak," Harper said. "We exchanged text messages the next morning. Oak is my confidant. That's my guy and he's already come out and said he should have dealt with this situation differently, and I think if he had to do it over again, he would choose not to put his hands on people.
"As an adult, I don't want to be touched by another person, security officer or not. And I think he would admit that part of it was wrong. But it was wrong the way that they handled him as well."
After Oakley and Dolan reportedly had met in hopes of reaching a resolution amid their fallout, Harper strongly believes it will be a matter of time that his former teammate will return to MSG.
"Absolutely, at some point," Harper, who registered 16,006 points, 6,577 assists, and 1,957 steals during his NBA career, said. "There's no question about it. I don't know when. I don't think anybody can say when it's going to be."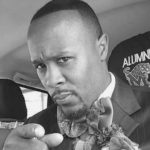 Andre Johnson is Founder and Publisher for Making Headline News. A 2000 graduate of the University of Memphis School of Journalism and a former staff reporter the Memphis Commercial Appeal newspaper, Johnson covers the NBA Southwest Division from Dallas, Texas. To reach Johnson, send an email to memphisgraduate@yahoo.com. Also, follow him on Twitter @AJ_Journalist.