DALLAS — Just recently, Milton Wallace, a man of devout faith, was asked why is it imperative that we — followers of Christ — esteem and inspire others daily, as the Apostle Paul eloquently suggested in his notable, thought-provoking letters to the Church at Philippi.

As usual, Wallace appropriately referenced the massive platform for which God has blessed him and a few others.

MASSIVE KINGDOM IMPACT — Texas businessman Milton Wallace and his colleagues have joined forced and, with God, their Helper, leading the way, they are going to great lengths to advance the kingdom, most notably through the ever-so-competitive mass media industry Chandler, Texas, Wallace is one the proud owners of All Nations TV, LLC, a 24-hour, Tyler, Texas-based  Christian based broadcasting company whereby it's primary emphasis is to meet the demands of what is becoming a rapidly-evolving industry.

"It is important to me to give others a platform to glorify God," Wallace told Making Headline News during a weekend interview. "I see the value of this medium to reach the world and I want to help those that have that same passion to reach their goal. It is important that I let my light shine while sharing the opportunities for others to reach their goal."

To his distinctly unique credit and much to the delight of others, Wallace and his colleagues have joined forces and, with God, their Helper, leading the way, are going to great lengths to advance the kingdom, most notably through the ever-so-competitive mass media industry.

A Chandler, Texas native, Wallace is one of the proud owners of All Nations TV, LLC, a 24-hour, Tyler, Texas-based Christian-oriented broadcasting company whereby it's primary mission is to steadfastly meet the demands of what is becoming more of a rapidly-evolving industry.

WHAT ABOUT ALL NATIONS TV? http://www.allnationstv.com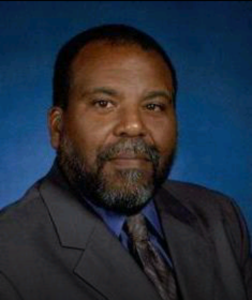 A kingdom-based network that was established in February 2012, All Nations TV uses modern technology similar to that of Netflix, huluPlus, and 1,233 other channels that stream to your TV.
In addition, this outlet customarily airs a channel on the Roku Top Set Box under the "religion" and "spirituality" categories, both of which is available in approximately 19,354 cities across the United States.
Also, All Nations TV is widely known for diligently covering what its founders collectively refer to "all of the bases," which means that consumers far and near can now broadcast their ministries to the world via TV, PC, even smart phones.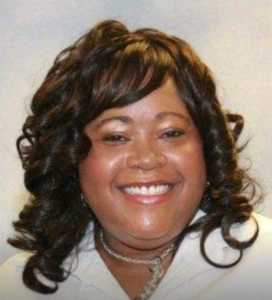 Interesting, a user-friendly app has been assembled for All Nations TV, a credible, efficient worldwide company that reaches and greatly helps enhance and promote ministries not just across the 50 U. S. states, but around the globe.
Presently, Wallace said, All Nations TV has at its disposal ministries as far as in Africa and United Kingdom and, currently, plans are underway on building relationships with ministries in various other countries.
As Wallace — an accomplished Texas businessman — has hinted, doing things decently and in order has undoubtedly given way to sustained success with this globally-acclaimed network.
"I strive for excellence in all that I do, because I always want to be the best and on top of my game," Wallace said. "I love to see a plan come together, so I am always looking for things that can enhance whatever I am doing.  My drive to be the best at what I do always keeps my mind in a moving motion."
By and large, All Nation TV's other founders can greatly attest to this notion and, like Wallace, their business/kingdom-based reputations are such that they are committed to impacting lives, thus drawing others to Christ through this ever-so-popular electronic media and modern technology era.
Besides Wallace, Clarence Shackelford, Mark Martin, and Violet Pier make up All Nation TV's ownership.
FOLLOW ALL NATIONS TV VIA SOCIAL MEDIA:

Facebook: https://www.facebook.com/All-Nations-TVcom-197054190420766/      

Twitter:   https://twitter.com/AllNationsTV    

Instagram:  https://www.instagram.com/allnationstv/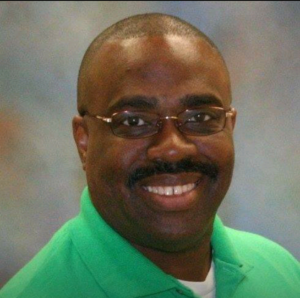 In addition, amongst other key factors that have contributed mightily to All Nations TV's success is that the network owns a host of  affiliates, a trend that has only strengthened its credible brand.
Among the affiliates about which it owns are:
CHHTV (www.chhtv.com), a 24-hour, seven-day-a-week Christian Hip Hop Network.
Anointed Hands TV (www.anointedhandstv.com), an outlet created to enhance the lives of individuals who are hearing impaired.  In addition, All Nations TV officials have installed music videos that incorporate ASL to convey the messages.
"It is our goal that many will partner with us to offer a wide variety of services on this site," a spokesperson for All Nations TV said. "We will include more content as it is made available to us."
Preachville (www.preachville.com), which is a video directory that allows ministries to have a presence on the net that is relatively easy for people to review and find out about ministries across the country.
En Espanol (www.enespanol.info), which is a Hispanic-based video on demand network that highlights sermons and songs in Spanish for those who speak the language.
TWIN (or The Woman Inspirational Network/www.twinitv.com), which was created to unite women across the globe.  Established in September 2012, this website caters to women, most notably providing them with opportunities to submit original thoughts and video which were played on demand.  "Although this is a great idea, the ANT team wanted to take it a step further and offer a platform for women like none other before," said a spokesperson for All Nations TV and finally,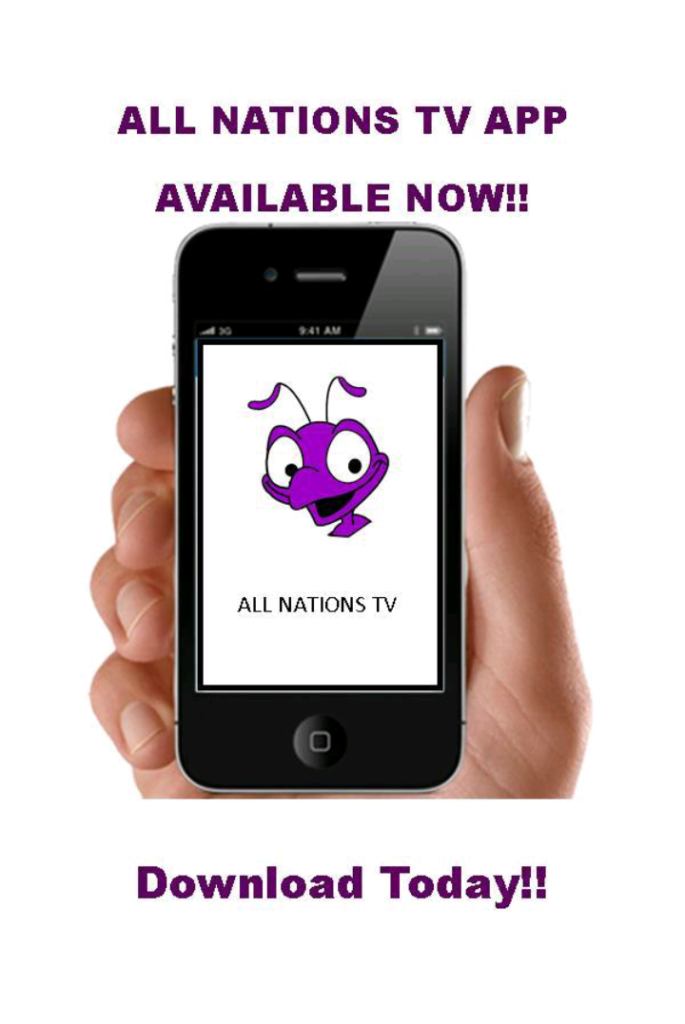 Press Play Gospel (www.pressplaygospel.com), which was created solely for providing artists the opportunity to have their music played on a platform that is not interrupted with commercials.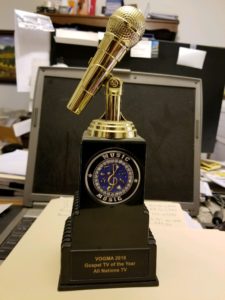 An award-winning network that will appear at the forthcoming Texas Gospel Music Excellence Awards as well as the Stellar Awards — and has been the beneficiary of the 2016 Voices of Gospel Awards, the Independent Gospel Artist Radio Alliance Gospel TV Awards, as well as having been named 2017 S & M Gospel Indie Award Internet TV Station of the Year — it's safe to assume that even after more than five years since its inception, All Nation TV's best and brightest days are well ahead of it.
So stay tuned.
Keep it locked.
To God be the glory for the things He has done…and will do.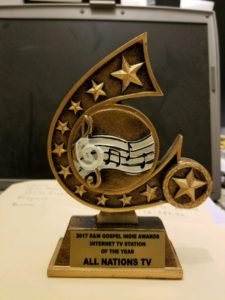 In the foreseeable future and beyond.
Amen.
"All Nations TV allows me the opportunity to promote God's word on a national platform and to help ministries — through preaching, music, books — grow and go to the next level," Wallace said.
Well said by this accomplished Texas businessman and man of devout faith.
For more information about All Nations TV, call 855-WE-PRAISE  or 940-368-4886. Also, sign up for the All Nation TV's newsletter at: http://visitor.r20.constantcontact.com/d.jsp?llr=ypk5icmab&p=oi&m=1112473020920&sit=hul8cothb&f=c4cdbc58-2788-4e96-9a2e-636274286e4e
A RELATED STORY:
Lone Star state businessman Milton Wallace: 'My goal is to become one of the top travel agents in Texas'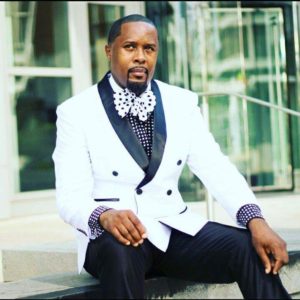 EDITOR'S NOTE: If you are an entrepreneur, business owner, producer, author, athlete, musician, barber, life coach, motivational speaker, cosmetologist, tax preparer, model, or pastor/minister who is seeking exposure and would like to share your story with an in-depth news feature, call Reporter Andre Johnson at 901-690-6587 or Facebook message him under "Andre T. Johnson" for details.
Andre Johnson is the Founder and Publisher of Making Headline News. A 2000 graduate of the University of Memphis School of Journalism and a former reporter of sports for the Memphis Commercial Appeal newspaper, Johnson is the former chief adjutant to Elder Andrew Jackson, Sr. of Faith Temple Ministries Church of God In Christ. Based in Dallas, Texas, Johnson covers the NBA Southwest Division. To reach Johnson, call him at 901-690-6587 or send email to andre@makingheadlinenews.com or makingheadlinenews@gmail.com. Also, follow him on Twitter @AJ_Journalist.