---
I consider that our present sufferings are not worth comparing with the glory that will be revealed in us

.

(Romans 8:18 NIV)
---
DALLAS — For LaWanda Johnson, free writing, by all accounts, has always been a spiritual exercise, of sorts, in that it allowed her to routinely free her mind.
Ever since her childhood days, to be technical.
"Since a young girl, I have always written poetry," Johnson, widely known as 'Lala,' told Making Headline News this week. "I wrote to escape the hurt and pain that I was going through.  My dream had always been to write a book; however, the fear of facing the truth always deterred me."
---
SET ASIDE FOR GOD'S USE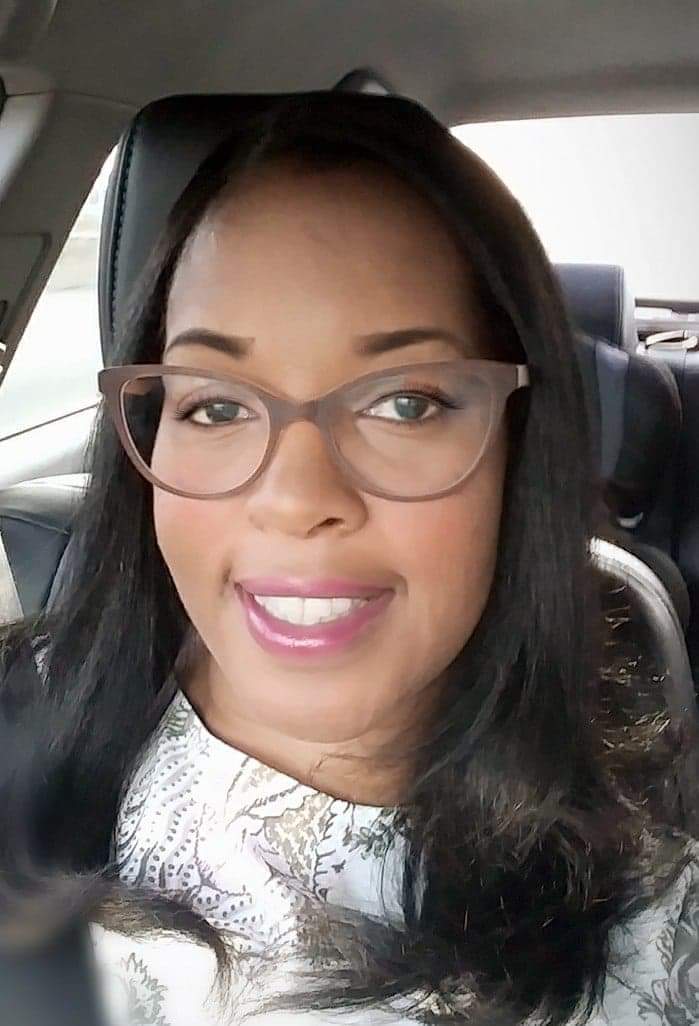 At some point during Johnson's spiritual maturation process, she exemplified enough faith to put such fear where it belongs: behind her.
"God gave me the vision through Dr. Carolyn Stephens," said Johnson, alluding to her valiant contributions to the Atlanta-area businesswoman/author's soon-to-be-released book entitled, "I Am A Black Woman, Volume 2."
For Johnson, a native of Brooklyn, New York who currently resides in Atlanta, that she crossed paths with Dr. Stephens has aided her mightily as it pertains to outlasting the spirit of fear, thus maximizing her potential as a gifted writer.
---
GOD-MANDATED MOVEMENT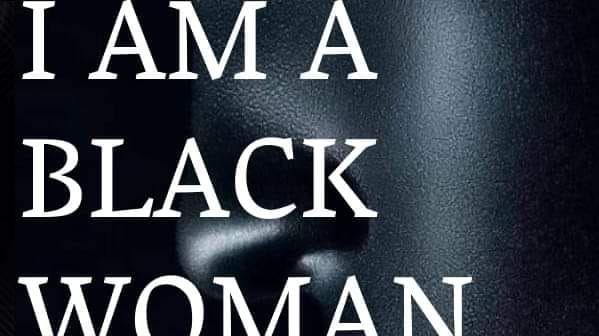 "Realizing that I had a story to tell and my truth would not only heal me, but other women was what fueled the writer in me to move ahead and move forward to making it a reality," Johnson said of her desire to contribute to the IAABW movement.
Johnson's portion of the book will be accompanied by the theme: "Open The Curtains, It's Dark In Here!"
A book that is scheduled to be released in June and is being constructed by a dozen authors, "I Am A Black Woman, Volume 2" is forwarded by Dr. Stephens and has been widely dubbed as "One Voice."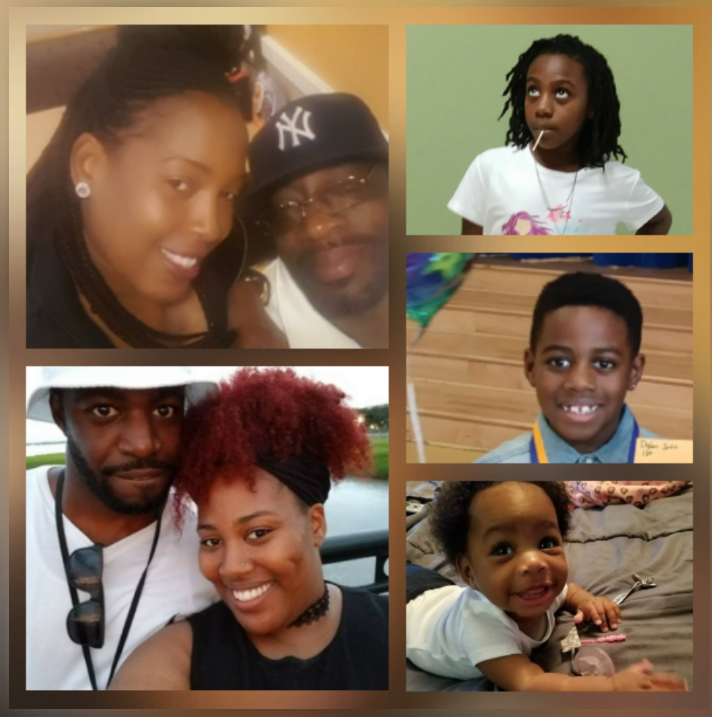 Such an empowering and spiritually-enhancing project is designed as a strategic way to address a variety of pertinent topics, most notably surviving divorce, sexual and physical abuse, broken identity, and mental illness, among other subjects.
An advocate for domestic violence awareness and the founder of the WOO — a forthcoming organization that stands for Women Overcoming Obstacles and, according to Johnson, will be centered on healing the minds and souls of the abused — Johnson can greatly attest to the notion that she's garnered a renewed sense of faith now that she's been afforded the golden opportunity to share of her testimonies.
---
"The single most underlying reason is to educate women and bring awareness to the female population about the issue of domestic violence," said Johnson, a domestic violence survivor. "I want my voice to resonate to women that abuse in any form, whether sexual, physical, mental, emotional or financial is not acceptable. Learning to love yourself is the key component to destroying an abusive relationship.
---
"The abused hold onto guilt, shame and turmoil of what of past hurts," Johnson continued. "The message I want to send to my audience is no matter the situation or the circumstances, you are not alone. Love God and love yourself."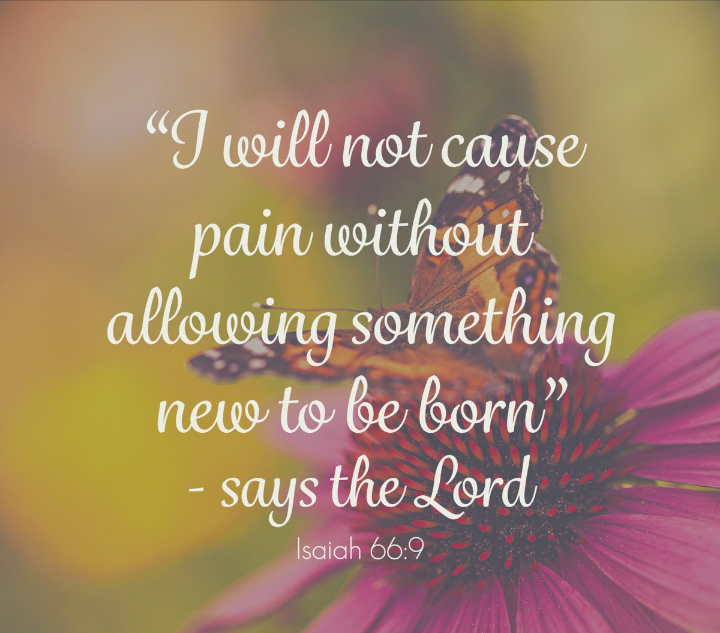 Now that Johnson has conquered fear by way of sharing with the masses her life-changing testimonies, she has no doubt that she will be applauded for demonstrating such immense courage to carry out her God-mandated assignment through her unparalleled gifts as an author.
"The feedback has been exceptional," Johnson said. "I Am A Black Women is a movement. I am grateful that God has given me the opportunity to speak my truth to heal others."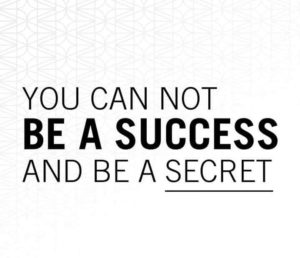 Also, given she's an advocate for women and domestic violence, Johnson doesn't shy away from the notion that she would "be honored" to accept speaking engagements to promote "I Am A Black Woman, Volume 2."
"I am not, nor do I claim to be perfect," said Johnson, adding that other books are forthcoming. "I believe my purpose is to heal the hurt, the broken, the despair and the broken hearted. I believe God has molded me into who the woman he created me to be.
"When you realize how powerful your thoughts are, you never think another negative thought again. Pain changed me."
For Johnson, it's been that way for some time.
Ever since her childhood days, to be technical.
---
For more information about Atlanta-area author LaWanda Johnson, or to order her book, schedule her for a public appearance, a book signing, or speaking engagement, call 888.512.3345, or connect with her via Facebook at: https://www.facebook.com/el.isblessed. Also, send email to: lajohnson.iaabw@gmail.com.
---
CONNECT WITH THIS AWARD-WINNING JOURNALIST FOR MEDIA EXPOSURE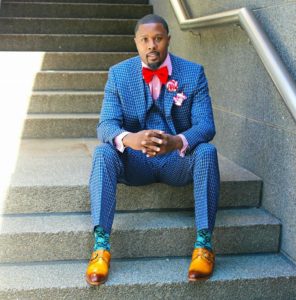 EDITOR'S NOTE: If you are an entrepreneur, business owner, producer, author, athlete, musician, barber, life coach, motivational speaker, cosmetologist, tax preparer, model, or pastor/minister who is seeking exposure and would like to share your story with an in-depth news feature, call Reporter Andre Johnson at 901-690-6587 or Facebook message him under "Andre T. Johnson" for details.
Andre Johnson is the award-winning Founder and Publisher for Making Headline News. A 2000 graduate of the University of Memphis School of Journalism and a former staff reporter of sports for the Memphis Commercial Appeal newspaper, Johnson covers the NBA Southwest Division from Dallas, Texas. To reach Johnson, send email to andre@makingheadlinenews.com or to memphisgraduate@yahoo.com. Also, follow him on Twitter @AJ_Journalist.