Winners BBQ has been nothing short of remarkable since its 2015 Dallas/Fort Worth inception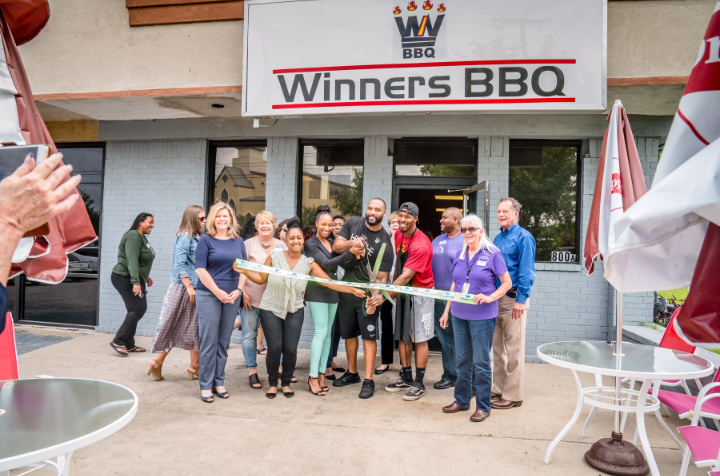 ---
"The highest human act is to inspire."

—

Late superstar rapper Nipsey Hussle
---
WINNER'S CIRCLE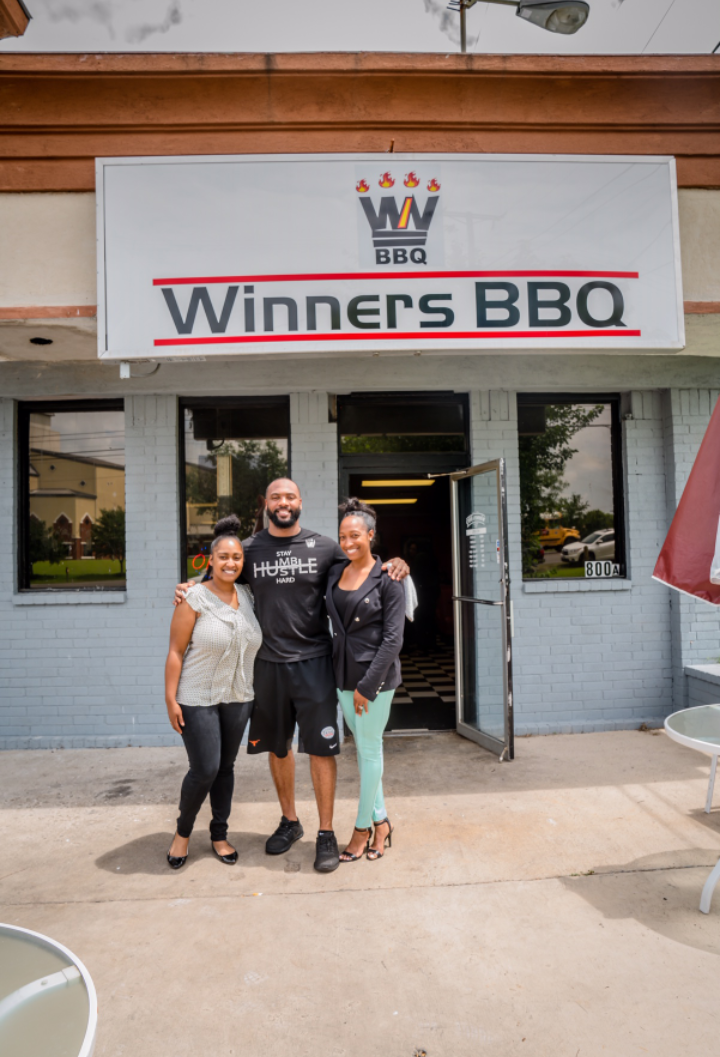 DUNCANVILLE, Texas — If there's one thing that DeAndre Jackson has learned as a former athlete, it's how to make good on a seemingly unfavorable situation.
Consider, for instance, how when Jackson's bid to land on an NFL roster spot fell short amid a career-ending ACL injury, he diligently had become resourceful in that he miraculously found his niche, both as an athletic trainer and real estate agent.
Much to his delight, things for the Garland, Texas native would only get better.
A former Iowa State standout, Jackson had ultimately delved off into the ever-so-competitive world of entrepreneurship as the proud founder of Winners BBQ, a family-owned restaurant that has established three franchises since its inception in 2015.
---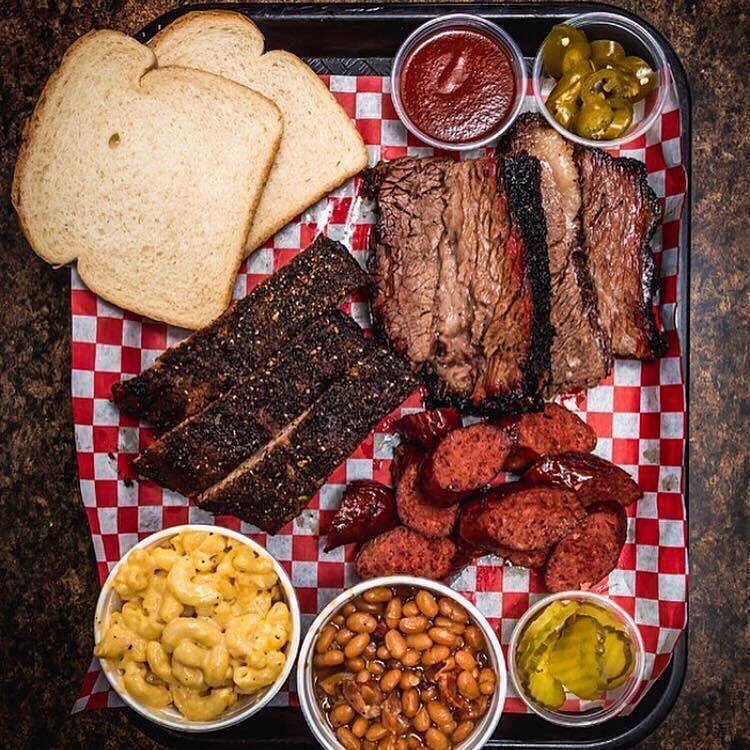 Winners BBQ's original location is housed at 3200 14th Street in nearby Plano. A popular Dallas/Fort Worth restaurant that Jackson owns along with his cousin, Tevin Jackson, Tevin's wife, former University of Texas and professional track and field star Nichole Denby-Jackson, Winners BBQ has since added two locations — one in Cedar Hill and in Austin.

Following what the Jacksons described as "massive success" of the Plano location, DeAndre opened Winners BBQ Cedar Hill in 2017, and in less than three months ago, Nichole, Tevin, and Nichole's sister, Nichale,  opened the Austin location. 

For DeAndre Jackson and Co., it's been all good ever since.
---
RED ZONE EFFICIENCY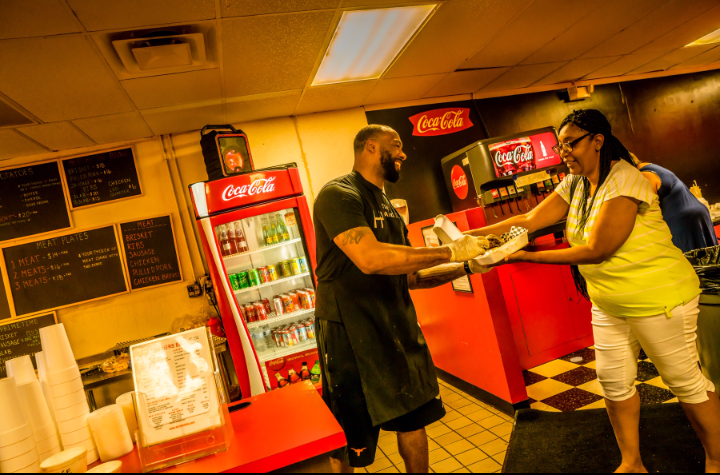 "We pride ourselves on bringing flavorful craft BBQ with having a one-of-a-kind menu and delivering exceptional customer service," Nichole Denby-Jackson told Making Headline News this week.
Winners BBQ, in fact, has become a fixture throughout North Texas, in large part because consumers have come to enjoy — and embrace — its delectable meat plates, meats by the pound, its assortment of sandwiches, not to mention its smoked turkey legs, as well as its distinctly unique meat loaded potato that's famously deemed "The G.O.AT."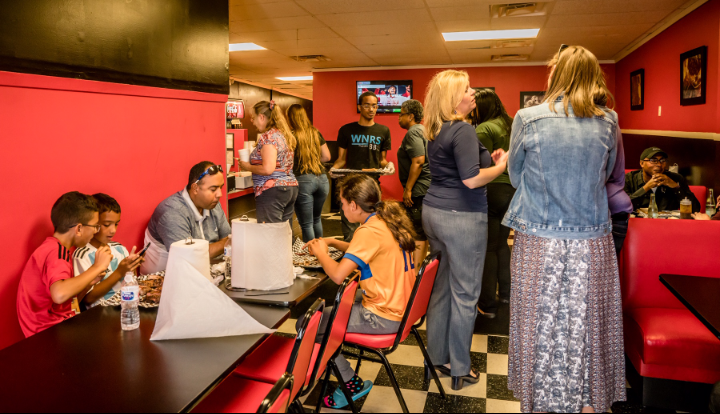 And then there are Winners BBQ's mouth-watering sides and its kids menu, not to mention its sweet and tangy BBQ sauce and its flavor-packed dry rub, which takes all of its smoked meats to "another level of flavor," DeAndre Jackson acknowledged.
Interestingly, Winners BBQ has earned mentions in a slew of food publications, trends that have given way to this star-studded restaurant chain having garnered a host of food awards and magazine honors.
---
"As high profile collegiate and professional athletes, we are highly competitive by nature and this competitiveness and drive spill over into every faucet of our lives," DeAndre Jackson explained. "Sports is what we all have in common, and the discipline, dedication, perseverance, mental toughness, sacrifice, motivation, and determination that athletics have instilled in us has taught us very valuable life lessons and how to never quit, no matter what curve balls life throw your way."
---
To their credit, the Jacksons have gone to great lengths to form what has become an All-Star lineup of Winners BBQ CEOs.
Surely, their competitive drive as former athletes has contributed mightily to their sustained entrepreneurship success.
For starters, DeAndre and Tevin Jackson, both were legitimate hopeful to land NFL contracts before injuries reduced their effectiveness, thus bringing their careers to unceremoniously ends.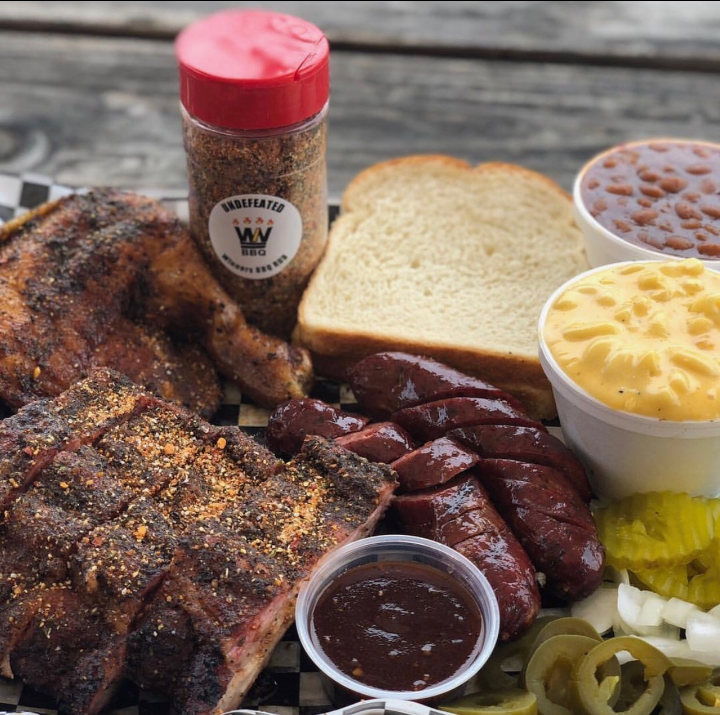 Both, in fact, had sustained torn ACL's, and were forced to tackle — and sack — what they label as the "real world" for the first time in a long time.
And then there was Nichole, a Los Angeles native, who was the catalyst of Texas' track and field program that captured a national championship before she enjoyed a professional stint with Nike and Adidas that spanned a decade.
Interestingly, Nichole maintained a top-10 world ranking and represented the U. S. on its World Championship Team, as well as served as an alternate on the U. S. Olympic team.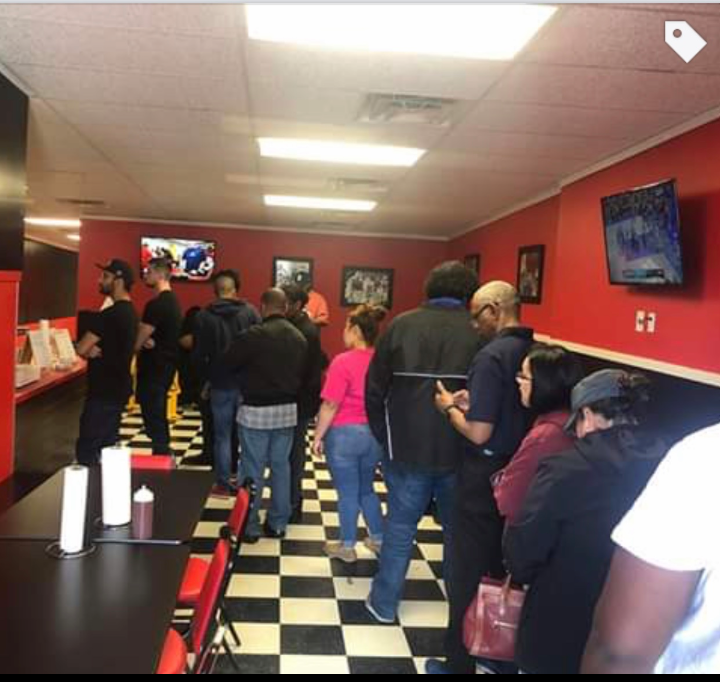 As for the Jacksons' mission for having delved off into entrepreneurship, what it all boils down, they said, is devising ways to leave a legacy for their children — and their children's children.
"My personal mission is to be able to pass down something for my children to own and start them off at an even better place in life than I was," Nichole said. "I would also love to use my platform to motivate and inspire others, whether that be on speaking panels, through a published book, public appearances, and various events or seminars.
"Another mission is to have enough financial freedom for me to give back to many communities through charitable acts of kindness and build water wells in certain parts of Africa for those without clean water," Nichole added. "We are all big on philanthropy and are big advocates for our community."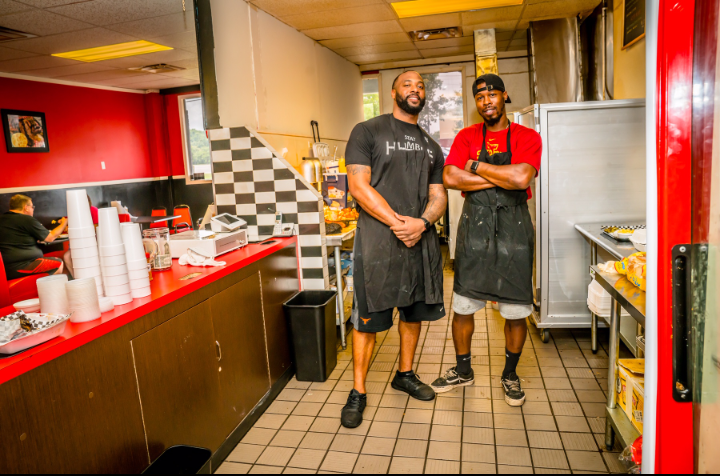 In addition, the Jacksons announced strategic plans to create what they call the "WINspiration Foundation," an organization that would allow them to display their notable philanthropy efforts.
"Something that I learned from the late great Nipsey Hussle is that the highest human act is to inspire," Nichole said. "If I can use my platform to reach at least one person — I would love to inspire many — I would be happy."
Said DeAndre Jackson: "It is important to pass down knowledge and wisdom to better those around you and make them want to become the best versions of themselves and to be able to pass down and instill these things in the next generation which will pick up the baton as it will be their turn to run the world."
Just as the Jacksons are presently doing as successful entrepreneurs — this after having made good on seemingly unfavorable situations.
Talk about true Winners.
---
For m

ore information about Texas entrepreneurs DeAndre Jackson, Nichole Denby-Jackson, Tevin Jackson and Nichale of Winners BBQ, call 972.424-2400 (Plano), 205.572-0256 (Cedar Hill), 512.861.5066 (Austin), or connect with Winners BBQ via Facebook at:

https://www.facebook.com/winnersbbq/. 
---
CONNECT WITH THIS AWARD-WINNING JOURNALIST FOR MEDIA EXPOSURE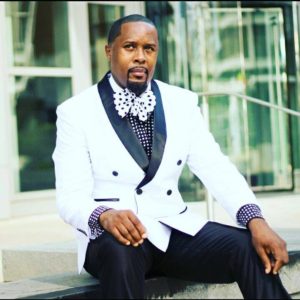 EDITOR'S NOTE: If you are an entrepreneur, business owner, producer, author, athlete, musician, barber, life coach, motivational speaker, cosmetologist, tax preparer, model, or pastor/minister who is seeking exposure and would like to share your story with an in-depth news feature, call Reporter Andre Johnson at 901-690-6587 or Facebook message him under "Andre T. Johnson" for details.
Andre Johnson is the award-winning Founder and Publisher for Making Headline News. A 2000 graduate of the University of Memphis School of Journalism and a former staff reporter of sports for the Memphis Commercial Appeal newspaper, Johnson covers the NBA Southwest Division from Dallas, Texas. To reach Johnson, send email to andre@makingheadlinenews.com or to memphisgraduate@yahoo.com. Also, follow him on Twitter @AJ_Journalist.