---
And the LORD answered me, and said, Write the vision, and make it plain upon tables, so he may run that reads it.

(Habakkuk 2:2 KJV)
---
DALLAS — Some time ago, God gave Christale Thompson a life-changing vision.
Eight years ago to be technical.
According to scripture, "eight," by all accounts, signifies a "new beginning."
---
GOD-INSPIRED VISION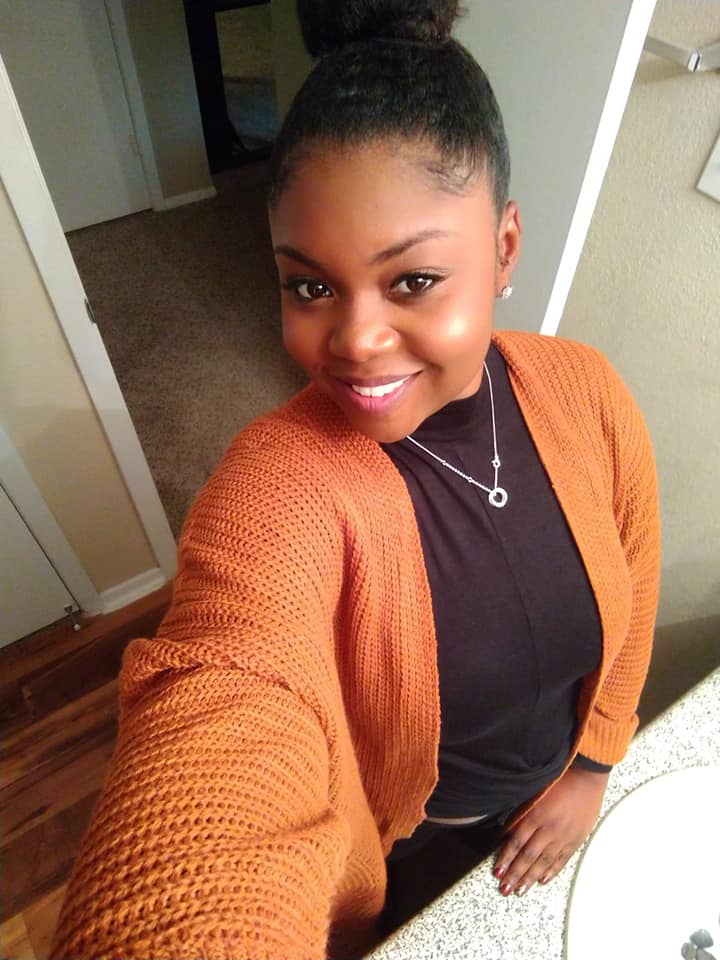 For Thompson, her much-anticipated and well-deserved "new beginning" has benefited her mightily, particularly as a flourishing entrepreneur.
"I have been decorating homes and events for eight years now," Thompson, 36, told Making Headline News this week.
---
STYLIN' AND PROFILIN'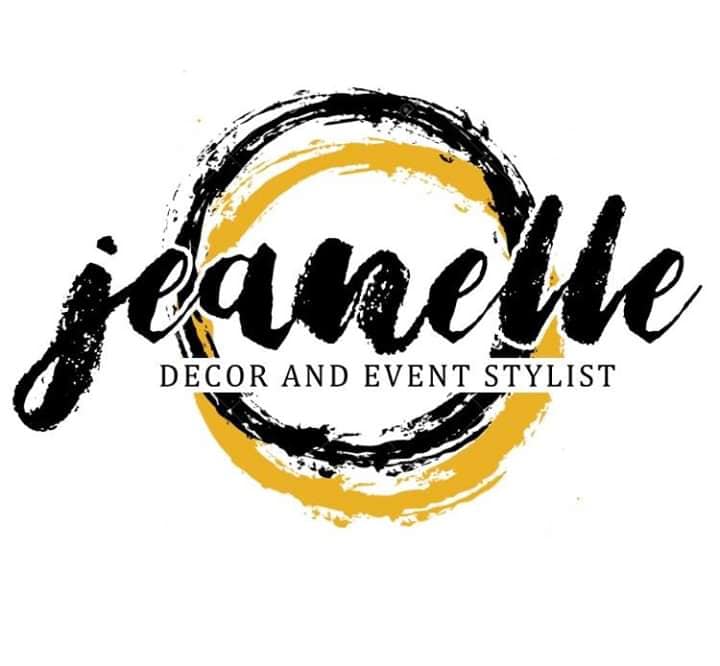 And, to her distinctly unique credit, coupled with the purpose for which God has created her, Thompson has made some pretty immeasurable strides as the owner and CEO of Jeanelle Decor And Event Stylist, her Dallas-Fort Worth-area venture that is centered on ensuring that each of clients are stress free and, as she appropriately acknowledged, comes away, "knowing that their dreams have come to life."

---

THING OF BEAUTY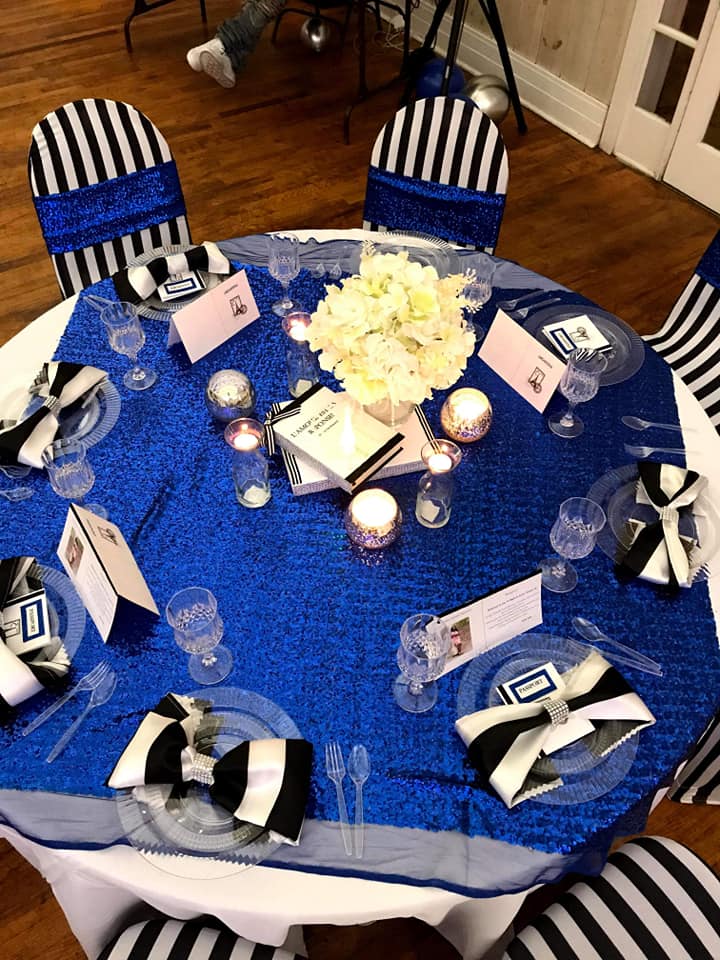 A native of Eudora, Arkansas, a Southern Chicot County town that is comprised of roughly 2,269 residents according to latest U. S. census, Thompson's Jeanelle Decor And Event Stylist has given way to this resourceful businesswoman emerging as one of the finest and most efficient event designers in the DFW Metroplex.

---

PURE ELEGANCE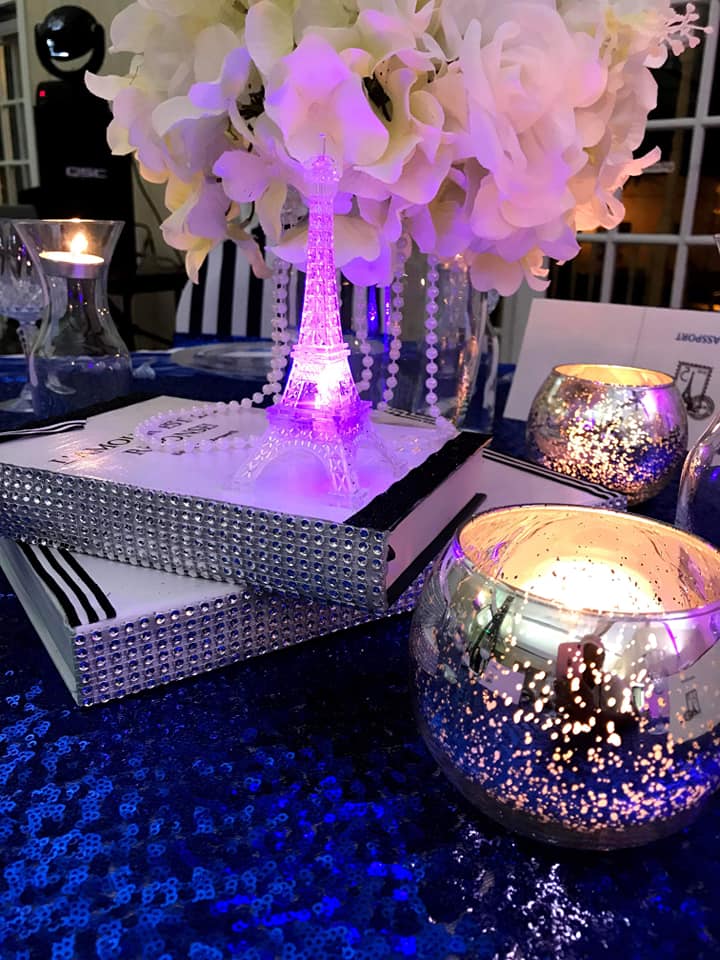 As Thompson — who's widely known as Jeanelle Chris — explained, her steadfast commitment to exceeding her customers' expectations has given way of sustained success for a business she hopes generates more of a national presence, much sooner than later.
---
"I love to meet and

 interact with people. I love to see the reaction on their faces when they see their dreams come to life. It keeps me going."

— Dallas/Fort Worth Entrepreneur 

Christale Thompson

---

A progressive business that caters to people and groups of all ages, Jeanelle Decor And Event Stylist had come full circle, in part because of Thompson's solid support system that's comprised of a gallery of loved one, close friends, and acquaintances.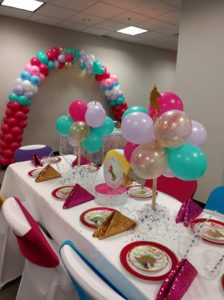 "I want to thank Janice Thompson, Kim Dalcour, Shirkari Campbell, First Lady Melonye Batson, and my daughters for believing in me when I was too shy to believe in myself," said Thompson, who will be hosting her inaugural "God's Vision" board party in March at a date to be announced.

Now that she's a little more than eight years in on an event designing business that undoubtedly is aligned with her God-mandated purpose, this young entrepreneur is especially appreciative of the fact that her vision is steadily coming full circle.

Just as God had planned all along.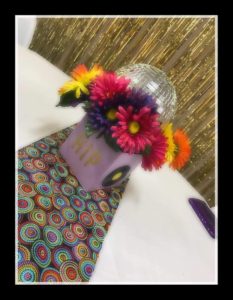 "It's important that I inspire others daily by being humble and respectful," said Thompson, a graduate of Eudora High School and a former student at the University of Arkansas at Pine Bluff (or UAPB). "(It's important to) let them know that this little black girl from Arkansas rock and will not stop at nothing."

Now that she's diligently working her vision through the ever-so-competitive entrepreneurship industry, Thompson doesn't shy away from the notion that it is her civic duty to reach back and inspire others to follow suit, thus maximize their potential through their gifts.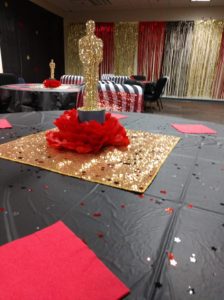 Just as she's doing — with God, her Helper, steering the way.

"Follow your dreams and step out on faith," said Thompson, offering some worthy advice to aspiring entrepreneurs. God got me the rest of the way."

Indeed He does.

Eight years and counting.
---
---
For more information about Dallas/Fort Worth-area Businesswoman Christale Thompson of Jeanelle Decor And Event Stylist, connect with her via facebook at: https://www.facebook.com/christale.thomas.7. Also, send email to: <jeanelleeventdesign@gmail.com.
---
CONNECT WITH THIS AWARD-WINNING JOURNALIST FOR MEDIA EXPOSURE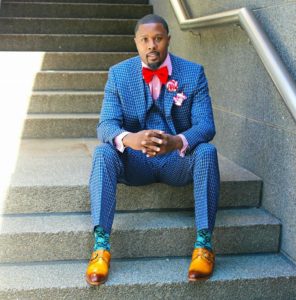 EDITOR'S NOTE: If you are an entrepreneur, business owner, producer, author, athlete, musician, barber, life coach, motivational speaker, cosmetologist, tax preparer, model, or pastor/minister who is seeking exposure and would like to share your story with an in-depth news feature, call Reporter Andre Johnson at 901-690-6587 or Facebook message him under "Andre T. Johnson" for details.
Andre Johnson is the award-winning Founder and Publisher for Making Headline News. A 2000 graduate of the University of Memphis School of Journalism and a former staff reporter of sports for the Memphis Commercial Appeal newspaper, Johnson covers the NBA Southwest Division from Dallas, Texas. To reach Johnson, send email to andre@makingheadlinenews.com or to memphisgraduate@yahoo.com. Also, follow him on Twitter @AJ_Journalist.