---
No, in all these things we are more than conquerors through Him who loved us.
(Romans 8:37 NIV)
---
SO GLAD SHE MADE IT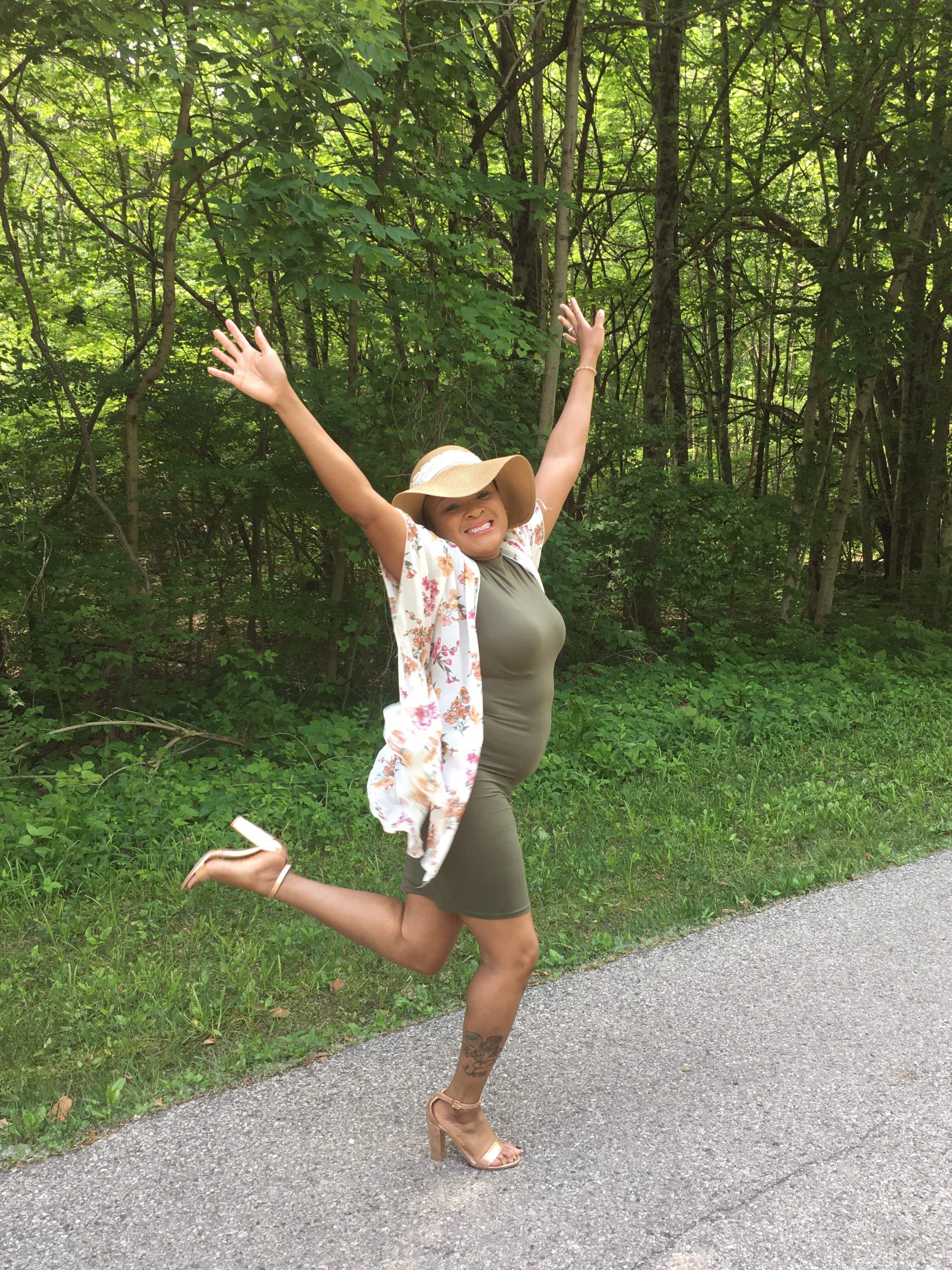 Tara Brown couldn't wait to hasten to her Facebook page just after 7 o'clock EST Tuesday morning.
Said Brown in a post before her 800-plus social media followers:
After having failed for what I feel like a million times, I finally discovered success. I refused to give up and started my company with only a few hundred to my name. Determined to win, I quit my job and walked away from a nine-year career in healthcare. I was tired of not being happy and working hard doing something I only did for money. I was tired of the being the good girl, following the path my parents and family set before me.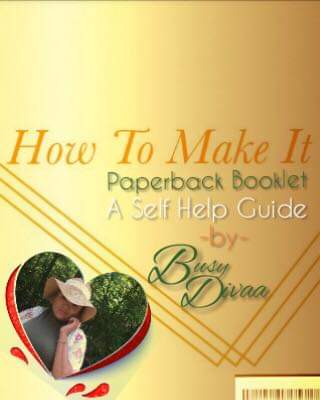 For Brown, she's certainly has appropriately devised ways to heed the immeasurable, life-changing advice of her parents.
Aside from overseeing the day-to-day operations of Metiamay Visions, her successful graphic design venture, Brown is an accomplished author, who witnessed the much-anticipated release of "How To Make It," an inspiring and empowering book she wrote after outlasting what this Covington, Kentucky-area writer describes as a season of "shame and embarrassment."
"I wrote a book last year, but it was (it was) horrible, and I felt ashamed and embarrassed and didn't really want to write anymore, because of how it all fell apart," Brown told Making Headline News this week. "God has been calling me to write again, but this time to focus on my journey, not those who hurt me like I wrote about in my first book."
Once Brown's "How To Make It" had come full circle, that is when she began to come to a realization that her notable endeavor as an author was all a part of God's plans for her life for quite some time.
Fortunately for this Detroit native, it's a good thing she listened diligently to the Voice of God.
"I began writing this book late last year after having failed and I stopped, because I wasn't sure if I should continue," Brown said. "I decided to not give up and finished it…most recently in early May of this year right before my 30th birthday as a present to myself."
Now that her an awe-inspiring work has been ceremoniously released, Brown is especially hopeful that her new book will evolve as a lifetime gift, of sorts, to those who sense they could benefit from it.
"My divine message for this book is sharing my journey and how I discovered success through failed attempts until I got it right," Brown explained. "I like to say I developed a blue print to my field of work — media design and broadcasting. I've been having a lot of success with it. I do plan to write again but not for a while."
---
HITTING THE ROAD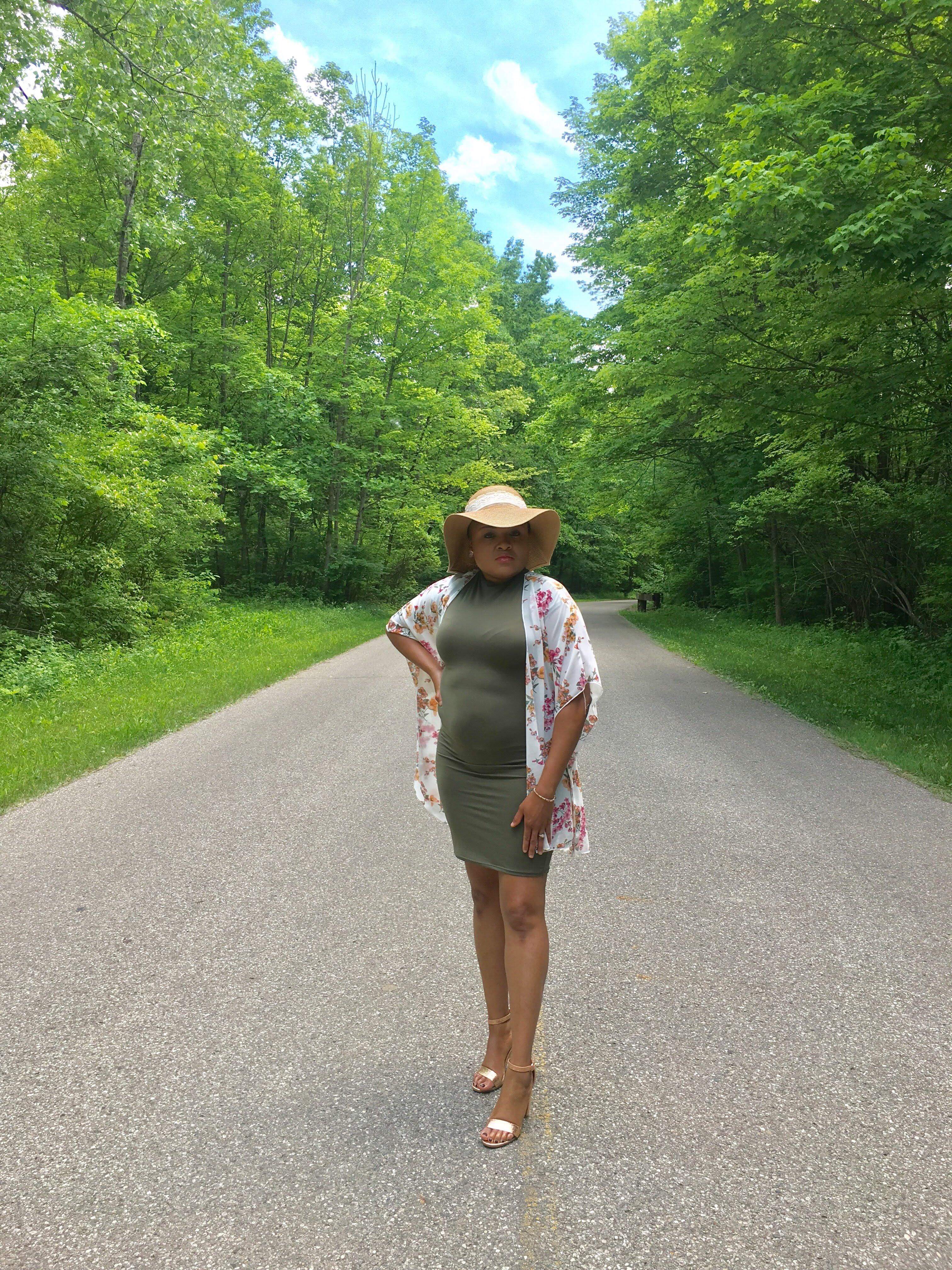 In the meantime, while Brown admittedly will take a much-needed hiatus from writing, she said her primary focus is selling and promoting her new book.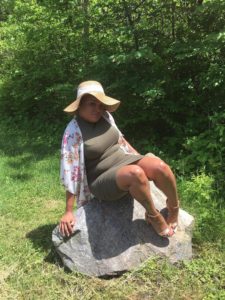 "Right now, I'm focusing on my tour, speaking about my book, my company, and helping others to find their passion in life," Brown said. "I am now offering coaching courses and classes that are jam-packed with other guest speakers, tons of information, music and entertainment and skill builder exercises to motivate and encourage people to get started on their dreams and create their paths to success.
Brown's book tour commences this month in Ohio, Kentucky, and Michigan. From there it's on to Illinois and then to Alabama for the tour's finale.
For what it's worth, Brown is thoroughly convinced that her book is a God-manifested testament of the array of turmoil and hardships she managed to overcome during the course of her life.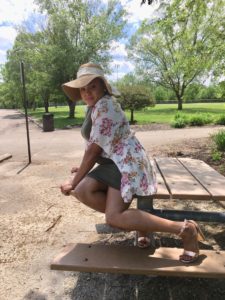 "I've survived a life or death accident with a semi-truck and almost lost my life and, most recently, me and my family went through two tornadoes and I got right back to my mission," Brown said. "Storms are going to happen and life is going to keep moving.
"Pray over yourself every day for protection, because whenever those bad times happen, you want to be ready and protected. Be so bold in your belief for God that even a semi-truck and tornado can't wipe you out, and you will find your success in this life."
Spoken like a true warrior, one who's yet walking in victory in process.
---
A RELATED STORY: 
Young Dayton, Ohio businesswoman Tara Brown walking fervently in her purpose as an entrepreneur
---
For more information about Covington, Kentucky-based Businesswoman/Author Tara Brown of Metiamay Visions, or to schedule her for a public appearance, book signing, or speaking engagement, call 877.446.2634, or connect with her via social media at: https://www.facebook.com/tarasophiabrown. Also, send email to: metiamayvisions@gmail.com.
---
CONNECT WITH THIS AWARD-WINNING JOURNALIST FOR MEDIA EXPOSURE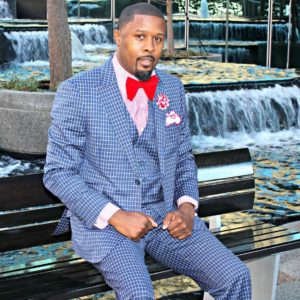 EDITOR'S NOTE: If you are an entrepreneur, business owner, producer, author, athlete, musician, barber, life coach, motivational speaker, cosmetologist, tax preparer, model, or pastor/minister who is seeking exposure and would like to share your story with an in-depth news feature, call Reporter Andre Johnson at 901-690-6587 or Facebook message him under "Andre T. Johnson" for details.
Andre Johnson is the award-winning Founder and Publisher for Making Headline News. A 2000 graduate of the University of Memphis School of Journalism and a former staff reporter of sports for the Memphis Commercial Appeal newspaper, Johnson covers the NBA Southwest Division from Dallas, Texas. To reach Johnson, send email to andre@makingheadlinenews.com or to memphisgraduate@yahoo.com. Also, follow him on Twitter @AJ_Journalist.