GOD-ORCHESTRATED MIRACLE: Dallas native Andrea Malone miraculously survives a stroke, fulfills her dream as an author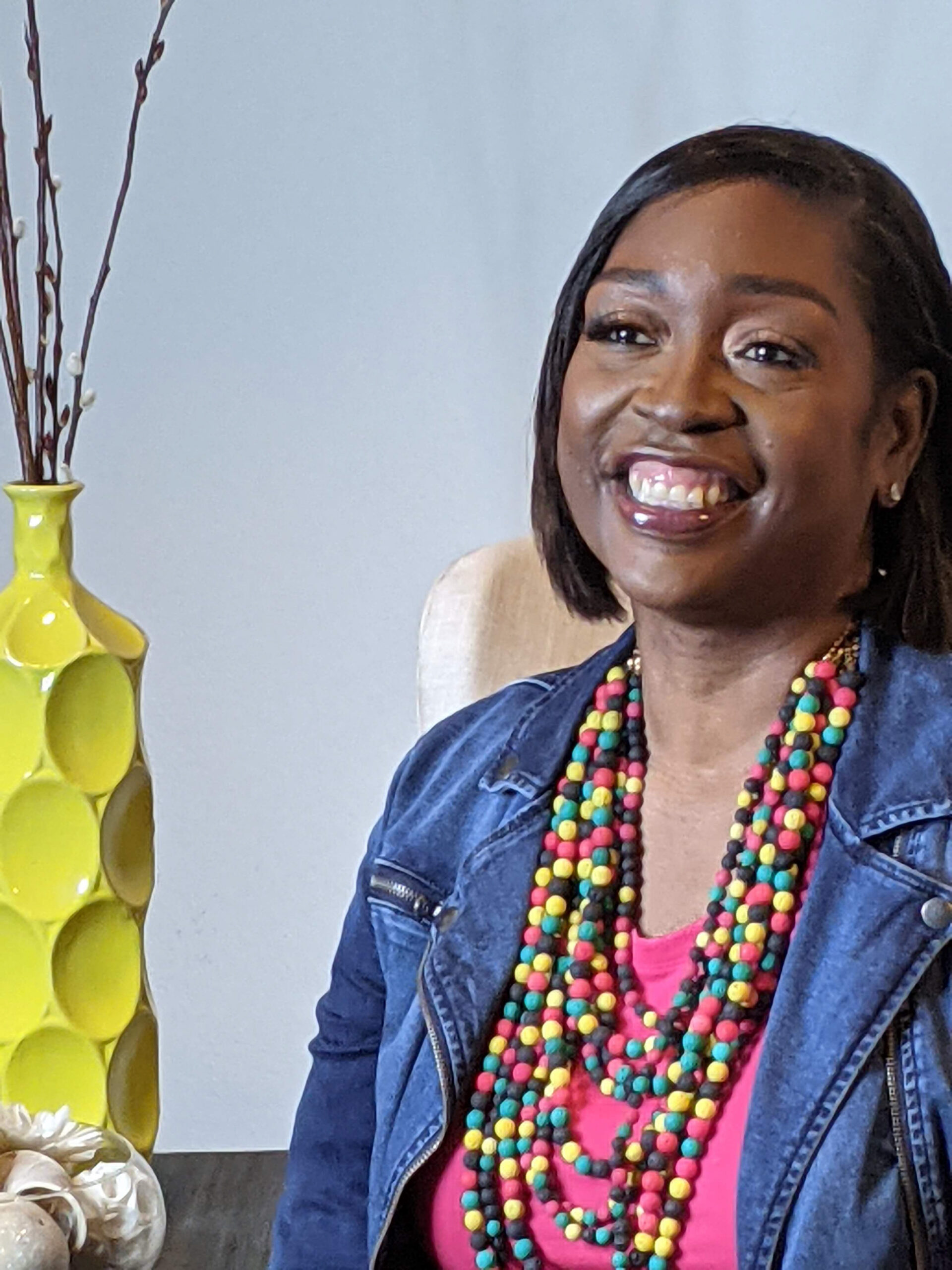 ---
For I consider that the sufferings of this present time are not worthy to be compared with the glory which shall be revealed in us. (Romans 8:18)
---
GOD'S WALKING MIRACLE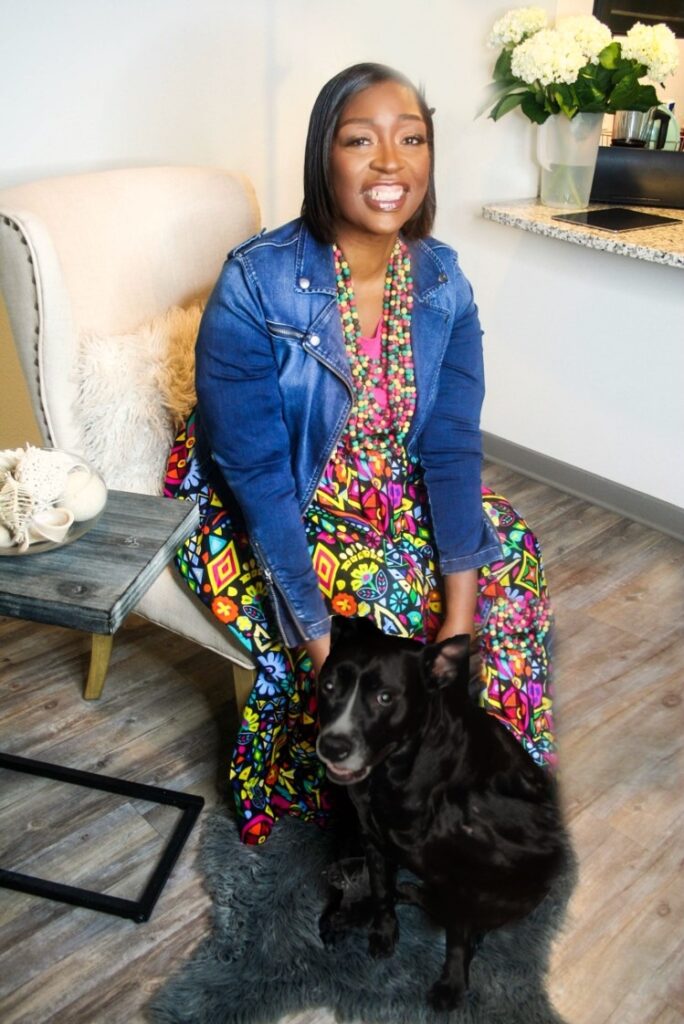 ---
DALLAS — The time was 8:25 p.m. CST on March 31 when Andrea Malone hasten to social media, where are assembled a rather spirited, jubilant post as a pivotal reminder, of sorts, of just how far from which God has brought her.
Said Malone before her nearly 500 Facebook followers: "Grateful/Thankful/Proud – Stroke Survivor…but God!"
To grasp a thorough understanding of why Malone closed out the month of March by vividly recalling the miracle God has bestowed upon her life, look no further than how her Creator is using her mightily for His glory for such a time as now.
Malone is a resourceful, crafty children's book author in her own right, one who has produced a pair of intriguingly inspiring books: Oh, Bella! Tales Of A Rescue Dog Book Series: My Forever Home and Oh, Bella! Tales of a Rescue Dog: Day At The Pool.
---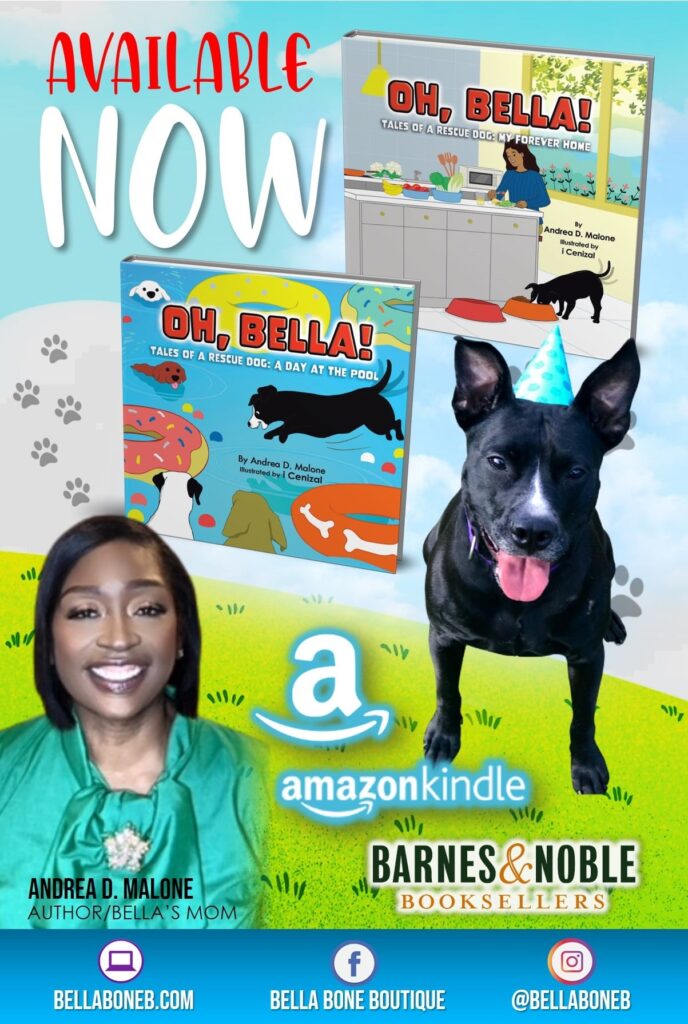 ---
A native of Dallas, Malone needed somewhere in the neighborhood of six months to compose both books, both of which debuted in March 2021.
"I became a dog owner late in life, and I have a profound love for Bella and wanted to share our story of pet adoption and what that companionship looks like," Malone, during a recent interview with Making Headline News, explaining what empowered her to write her books. "During the pandemic — along with being unemployed — I felt it was time to move on by becoming a children's book author."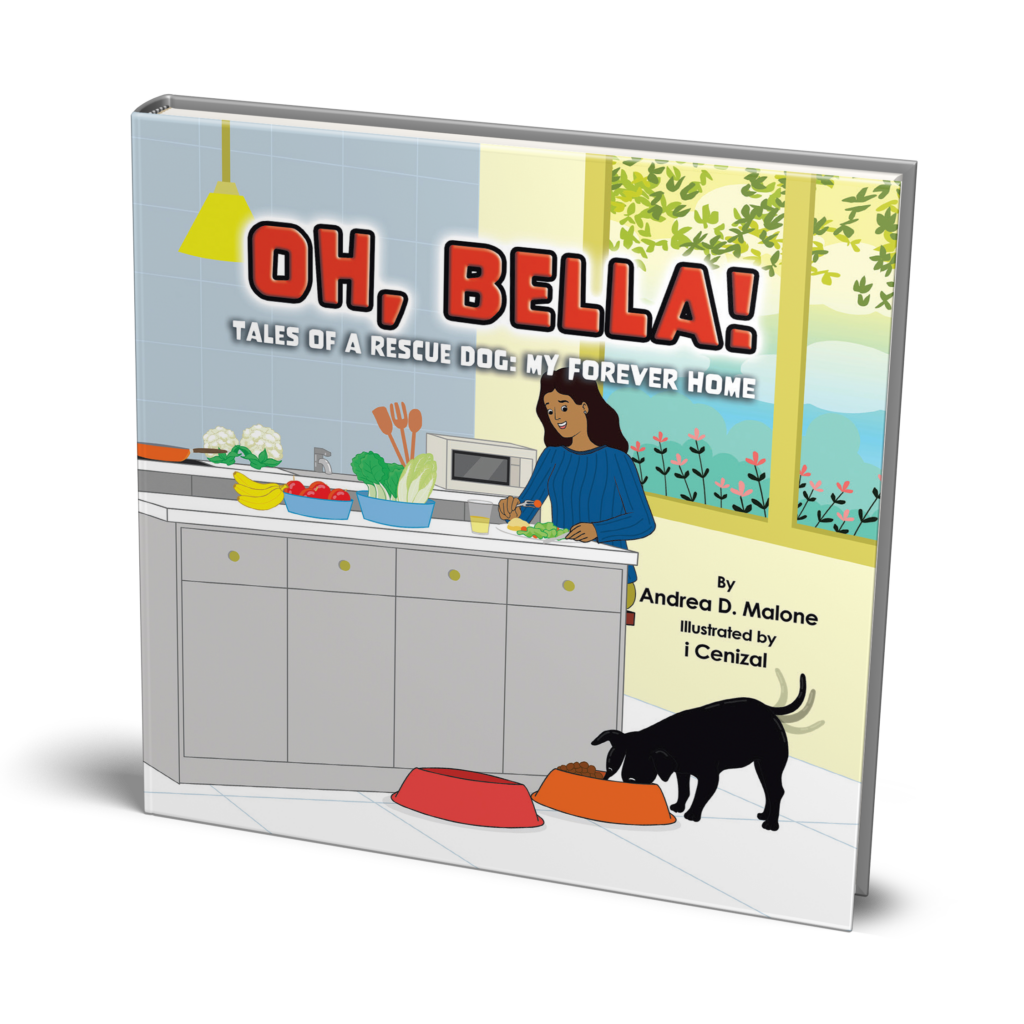 ---
Much to her delight, this new author has been nothing short of remarkable, given her pair of awe-inspiring written works has given way to her becoming the beneficiary of a rash of rave reviews.
"The release is just a few weeks old, but I am hearing a lot of great feedback from parents on the sweet story of the adoption and that most kids love dogs and puppies," Malone said. "And the cartoon character of Bella is eye catching to children."
Interestingly enough, Malone's Oh, Bella! Tales Of A Rescue Dog Book Series: My Forever Home and Oh, Bella! Tales Of A Rescue Dog: Day At The Pool emerge amid this author having endured and survived arguably the most challenging season of her life.
To her credit, Malone routinely tells of her life-altering testimony of having survived a stroke. But by the looks her customary smile and spirited disposition, she certainly doesn't look like what she's been through.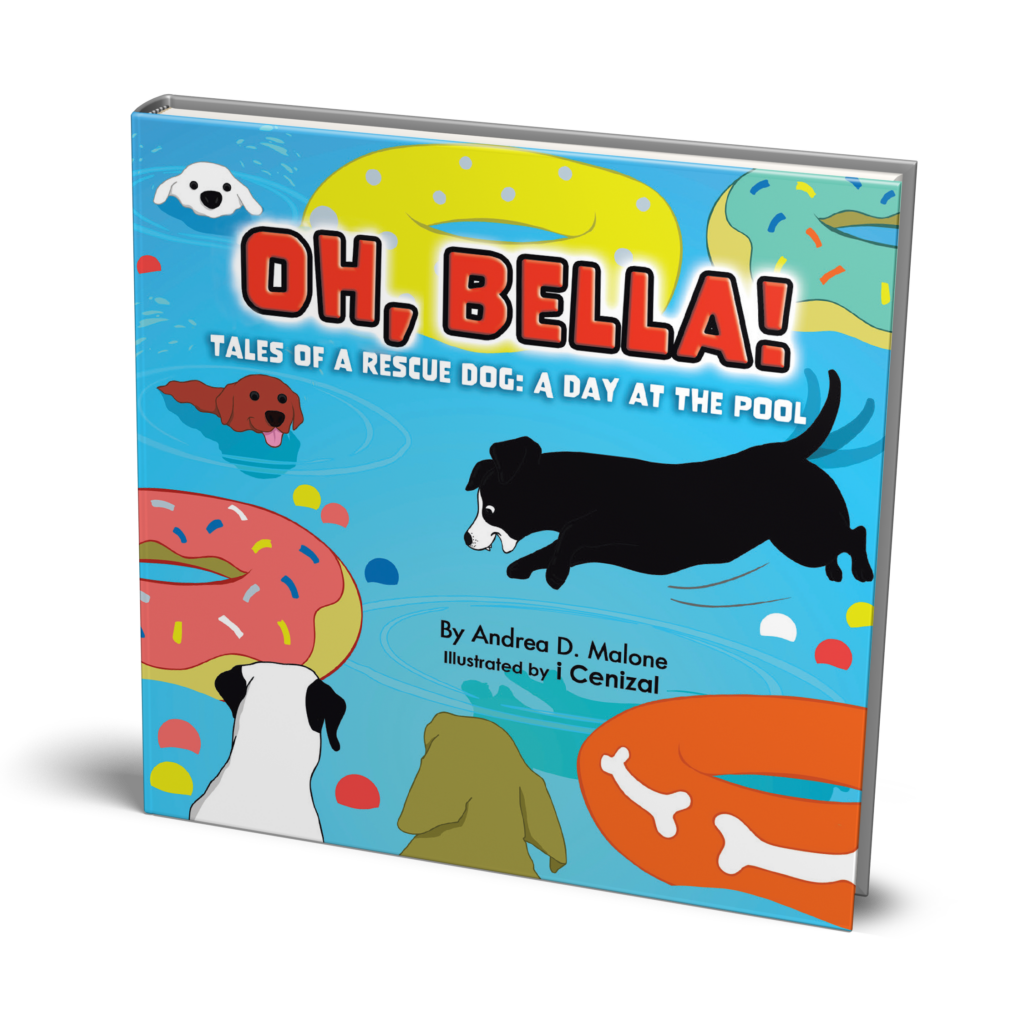 ---
As for her fervent rise as an author, Malone said her news books are a part of a series. Books 3 and 4, she said, are presently in the works and are scheduled to be released sometime this winter.
"These book titles are my inaugural author project," said Malone, who began composing Oh, Bella! Tales Of A Rescue Dog Book Series: My Forever Home and Oh, Bella! Tales of A Rescue Dog: Day At The Pool in summer 2020.
Fortunately for Malone, she still managed to produce both books despite having suffered what she described as a "health crisis that enabled me to finalize the books for distribution in a timely manner," she told MHN.
---
NEED NATIONAL MEDIA EXPOSURE? CALL TODAY

: 

901.690.6587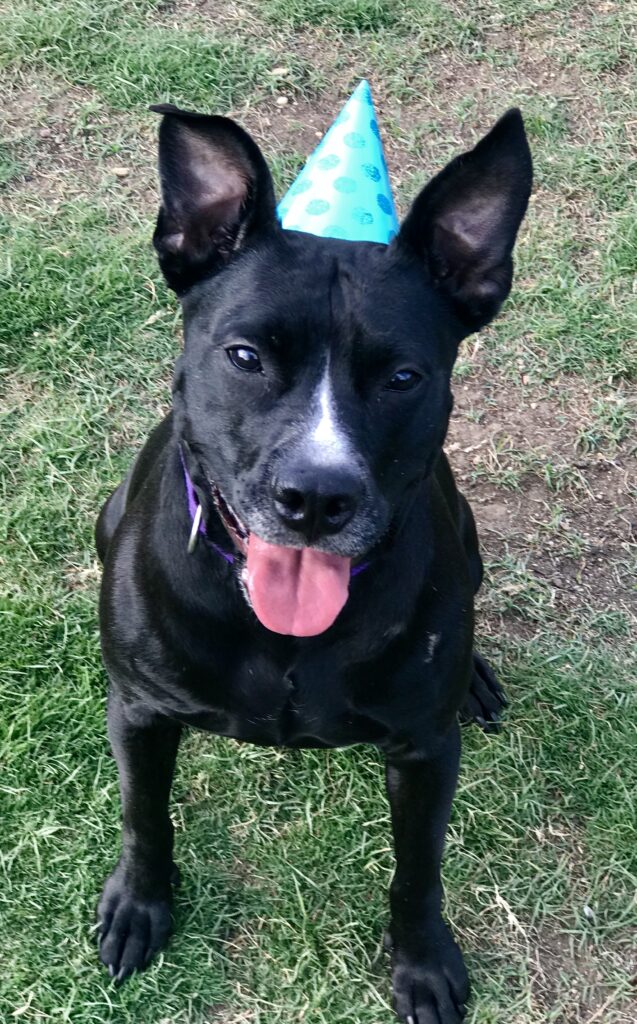 ---
As for the divine message she aspires to send to her reading audience through her books, Malone said: "It's okay to adopt an animal than to shop for one. There are many pets, especially dogs, that are treated poorly and can be adopted and flourish in a loving home.
"There are so many benefits of adopting a pet from your local animal shelter. The major benefit for me is companionship with my adoptive dog. Bella is always waiting for me to come home and is happy to see me when I arrive and that is the most precious thing. Bella was on a euthanasia list when I met her, and the question still remains: Who saved who? She came out from the back when I met her, and she had an immediate request for belly rubs, and we became an instant family that day."
---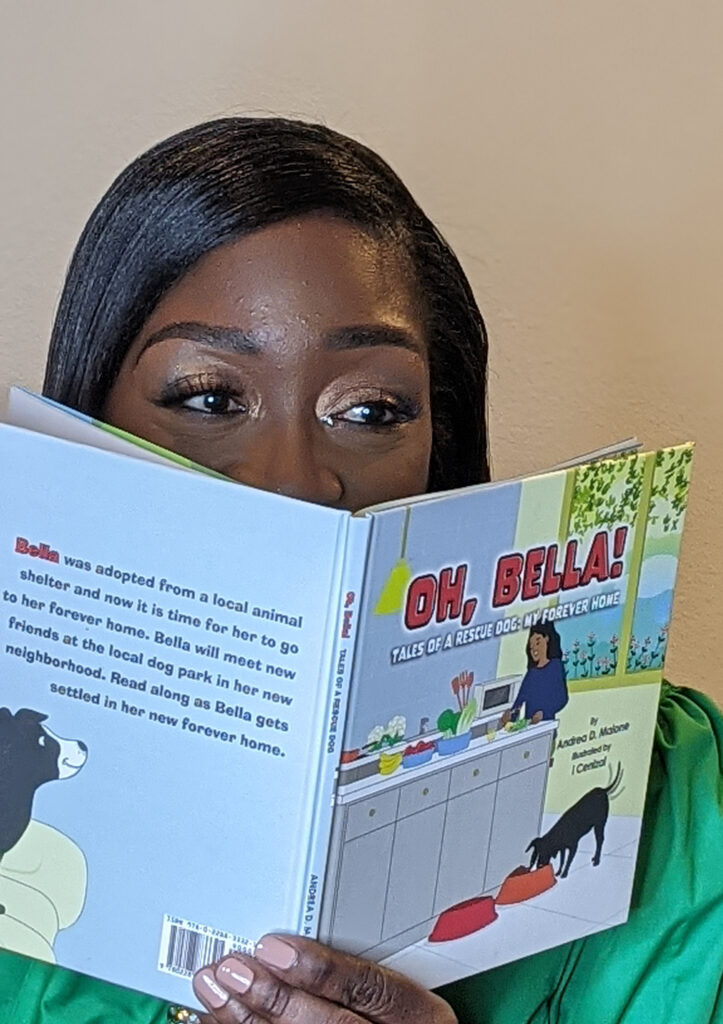 ---
Talk a happy, festive, tailormade ending to a story that, all things considered, only become sweeter for Malone and her newest family member.
"I believe that I survived my health crisis because God's purpose for my life in this season was to continue telling the story through writing and get the story out there," Malone said. "And I'm doing just that."
Thanks in large part to the massive, life-altering miracle God has bestowed upon her life.
---
For more information about Dallas/Fort Worth Author/Businesswoman Andrea Malone, to inquire about her books, a public appearance or speaking engagement, connect with her via social media at Facebook: https://www.facebook.com/andrea.d.malone. Also, send email to:

amalone@bellaboneb.com

.
---
CONNECT WITH THIS AWARD-WINNING JOURNALIST FOR MEDIA EXPOSURE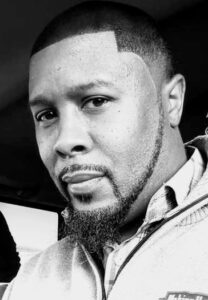 EDITOR'S NOTE: If you are an entrepreneur, business owner, producer, author, athlete, musician, barber, life coach, motivational speaker, cosmetologist, tax preparer, model, or pastor/minister who is seeking exposure and would like to share your story with an in-depth news feature, call Reporter Andre Johnson at 901-690-6587 or Facebook message him under "Andre T. Johnson" for details.
Andre Johnson is the award-winning Founder and Publisher for Making Headline News. A 2000 graduate of the University of Memphis School of Journalism and a former staff reporter of sports for the Memphis Commercial Appeal newspaper, Johnson covers the NBA Southwest Division from Dallas, Texas. To reach Johnson, send email to makingheadlinenews@gmail.com or to memphisgraduate@yahoo.com. Also, follow him on Twitter @AJ_Journalist or Instagram at @makingheadlinenews.