HUGE DESTINY STEPS: Memphis entrepreneur Keisha Spencer defies seemingly insurmountable odds after becoming 'a fighter at a young age'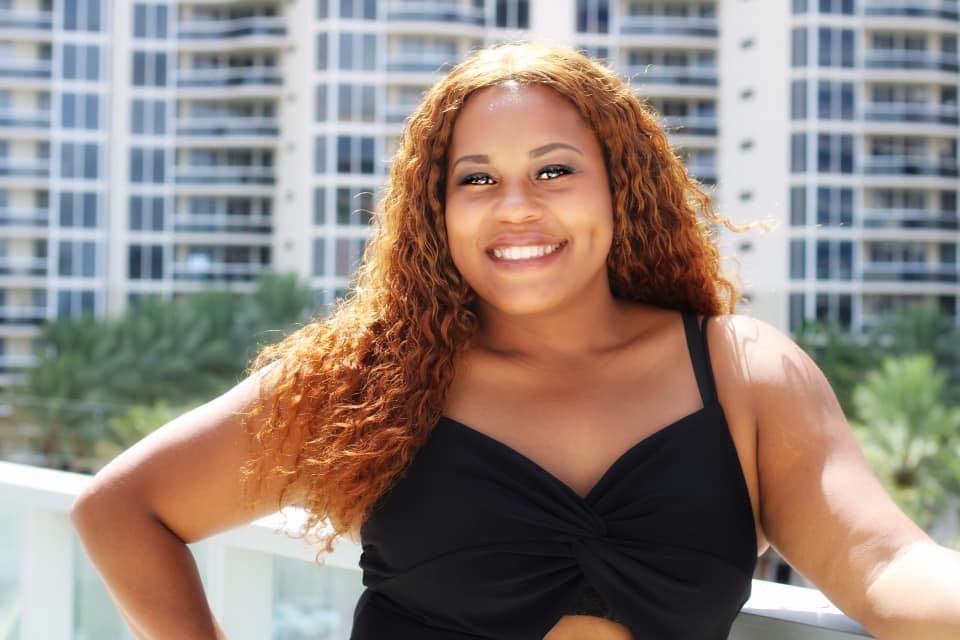 ---
EDITOR'S NOTE: This is the first of two in-depth news stories Making Headline News is featuring on Mid-South entrepreneur/author Keisha Spencer.
---
She considers a field and buys it; with the fruit of her hands, she plants a vineyard. (Proverbs 31:16 ESV)
---
GOD-ORDERED STEPS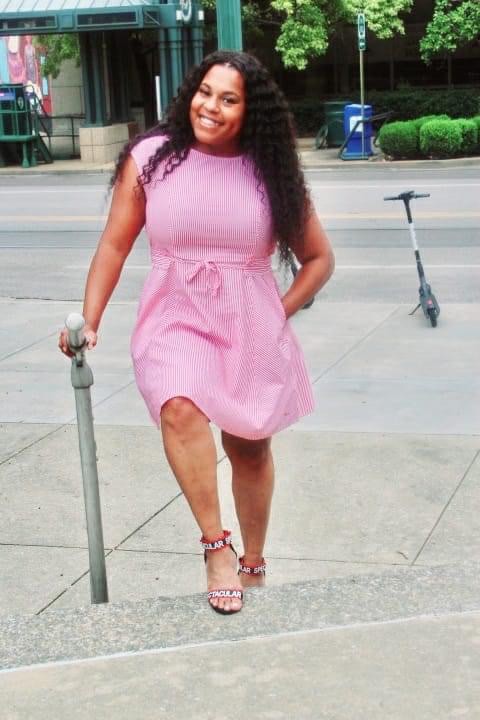 ---
MEMPHIS — For someone who's been blessed mightily to live long enough to reach her mid-30's, Keisha Spencer can greatly attest to the notion that she has undoubtedly endured her share of obstacles.
Regardless, one thing's for certain concerning this beloved, devout woman of faith: She's steadfastly committed to remaining purpose-focused.
Consider, for instance, the immeasurable strides Spencer, a native Memphian, has made in recent years, most notably as a rising businesswoman.
To her distinctly unique credit, Spencer, 36, has enjoyed a considerable amount of success as an accomplished empowerment professional, who's the face of A Better Me LLC Coaching And Consulting.
Her featured Mid-South-based endeavor that was established in large part because Spencer boasts a decade-and-a-half of life coaching experience, A Better Me LLC Coaching And Consulting has become a fixture for aiding people from various walks of life to become better versions of themselves and, most importantly, to discover their God-ordained purpose in the process.
And not just discover it, mind you. But embrace it.
---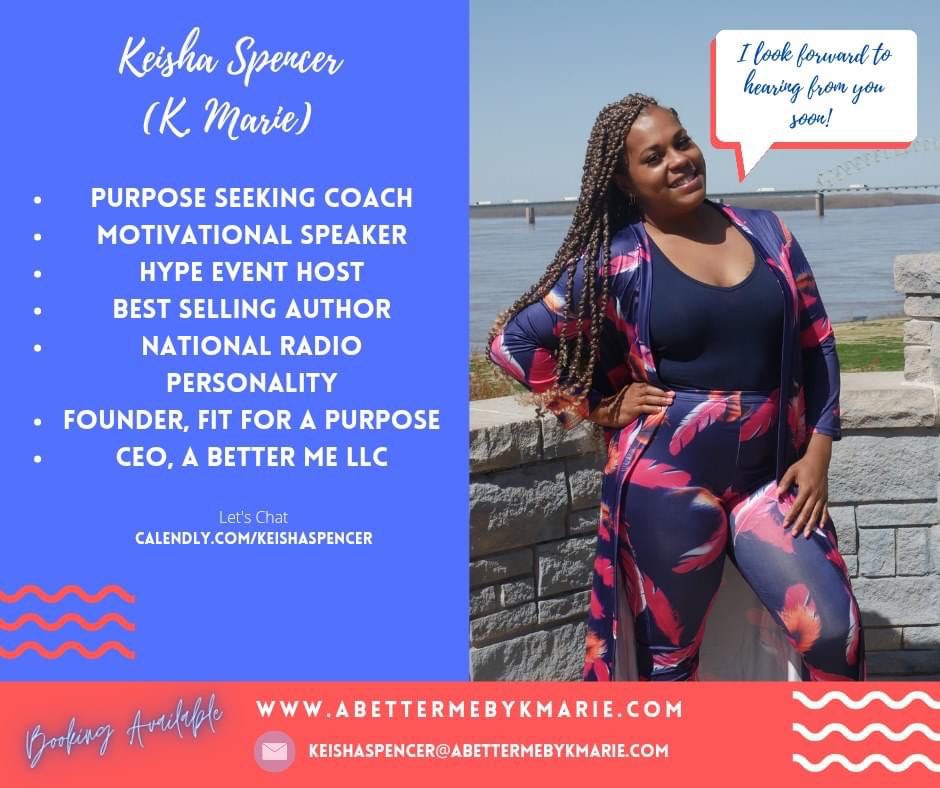 ---
"The journey to discovering your purpose and peace begins with you," Spencer said in a detailed introduction of venture at https://www.abettermebykmarie.com/. "This is your one-stop shop, serving your mind, body, business."
Not only that, Spencer's A Better Me LLC Coaching And Consulting is widely regarded as an empowerment game changer, of sort, considering it customarily aids clients and aspiring business owners to devise ways to effectively market their respective venture.
"As a marketing strategist, I would love to create strategies for your brand or business that would contribute to your growth and network," Spencer said.
---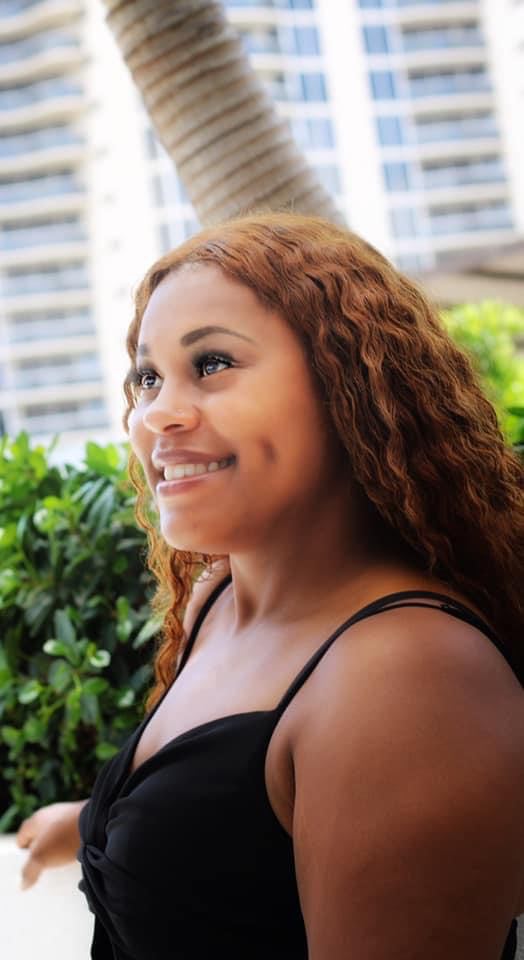 ---
In essence, A Better Me LLC Coaching And Consulting is designed to service the mind, the body, and the business, Spencer told Making Headline News this week.
"My job is to bring out the best version of yourself so that you can live out what you are purposed to do," Spencer, a graduate of Memphis Fairley High School, explained. I create healthy strategies and support to take your personal and professional life to the next level. For the mind, I specialize in social-emotional disorders, anxiety and depression, self-confidence, self-awareness, family and relationship mentoring, and mental clarity. For health and wellness, I provide accountability, wellness plans, and strategies for a healthier home. In your business, I create marketing strategies, graphics, promotional videos, business development, and website assistance. I also help with building your brand in terms of style."
Spencer, in fact, has especially become an advocate for health and wellness, given she has emerged as one the bright minds for Total Life Changes, an internationally-acclaimed business that has developed what is a widely described as a "true sense of family," one that is shared by its independent business owners, executive staff, and customer service agents.
A business endeavor that falls under A Better Me LLC Coaching And Consulting's umbrella, Total Life Changes — or TLC as it is suitably called — is credible in that it customarily provides its members with an unlimited opportunity to grow their business, not to mention develop a network of offices located across the world.
---
PROMOTING SELF-CARE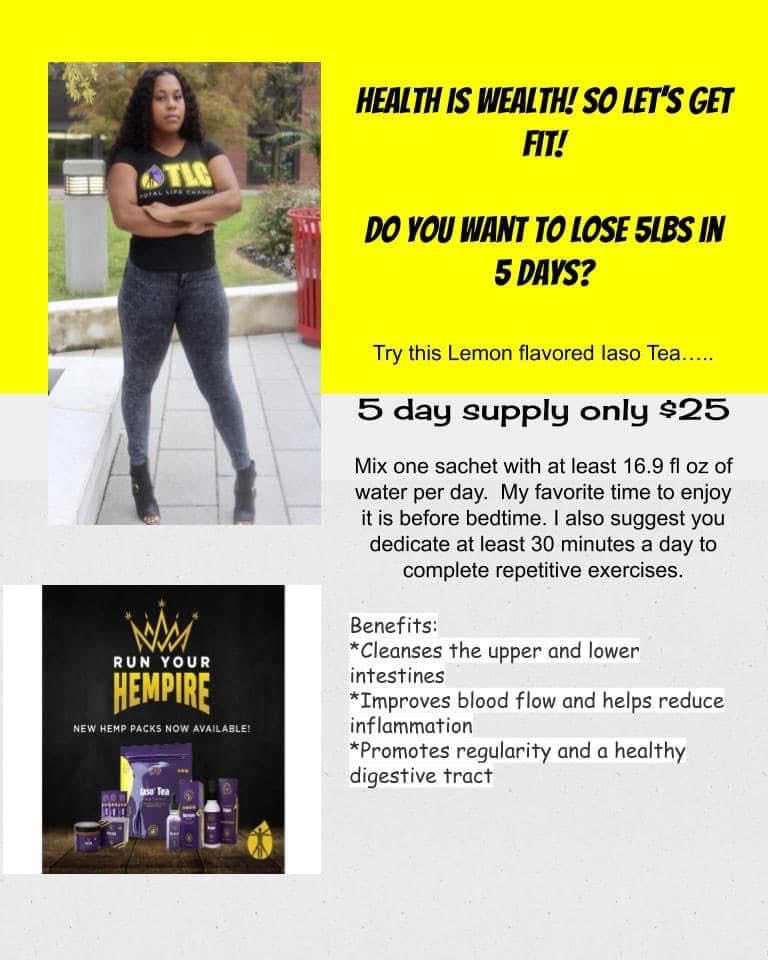 ---
A dedicated mother of three, Spencer is currently pursuing a Bachelor's Degree in Business Administration (she's minoring in Psychology). Last year, she enrolled at the ICU Academy, where she acquired her life coaching certification.
As for featured business endeavor, Spencer's rise to entrepreneurial success comes amid humble beginnings.
Still, one thing's for certain concerning this beloved, devout woman of faith: She's steadfastly committed to remaining purpose focused.
In that order, to put it more precisely.
---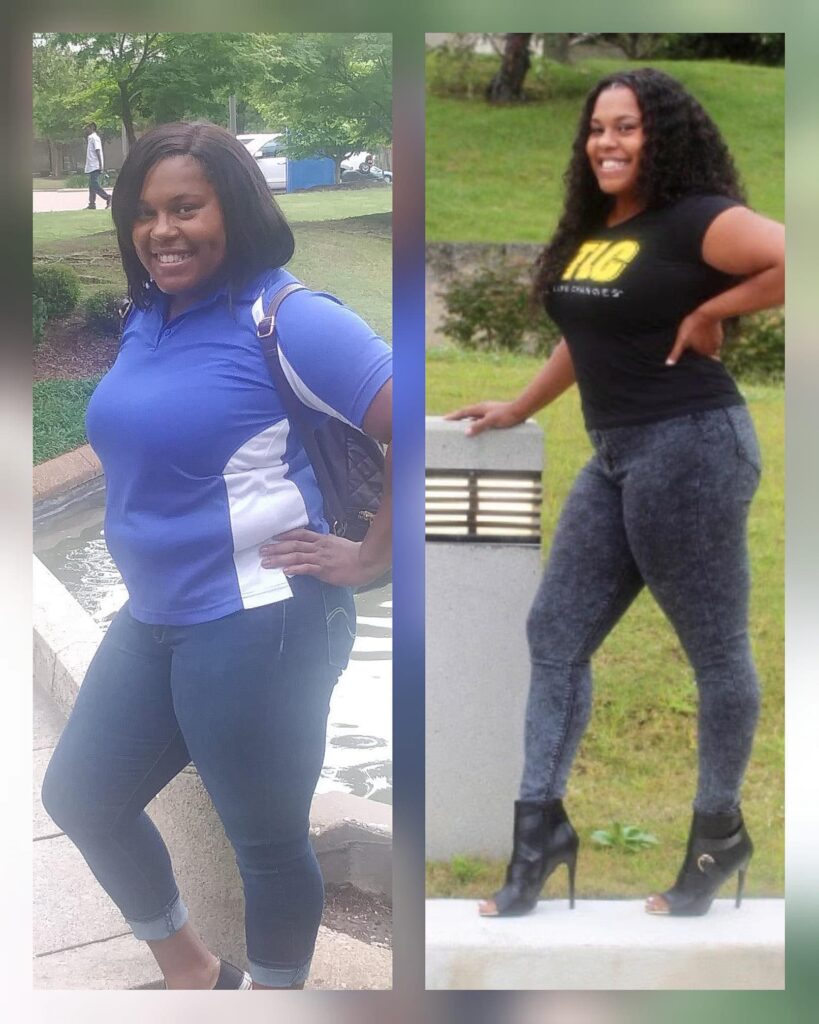 ---
"I like that my business is aligned with my purpose," Spencer said. "Therefore, I do my business effortlessly.  My heart is filled with joy when I can put a smile on somebody's face and reassurance in their heart."
For Spencer, such "joy" isn't the kind the world has given to her. Rather, this is the kind of "joy" that was spearheaded specifically by Almighty God Whom, much to her delight, continues to bestow upon her the desires of her heart.
"My life has had its ups, good and bad," Spencer said. "I've learned to push through all the challenges, insecurities, lack of support, betrayal, and defeat. I became a fighter at a young age. I just didn't recognize how strong I was until I had enough. I am my own competition. I create my value. I can only be as good as I believe I am. Once I let go of my own insecurities and fear of failure, I was ready to soar in my business venture."
So far, so good for Spencer, this native Memphian with the signature dimples whose notable track record as a rising empowerment professional has been nothing short of remarkable, particularly since she discovered the divine purpose for which she was created.
"The business venture has allowed me to get connected to some amazing networking opportunities nationwide, as well as internationally," Spencer said. "(After) joining Total Life Changes in January of 2020, my life went into overdrive. I was ready for the marketplace. It was a personal journey for myself; therefore, I was able to build my brand authentically."
Prior to partnering with TLC, Spencer had become inspired to enhance her brand by establishing Fit For A Purpose, her credit nonprofit organization that offers a mentorship program for high school seniors, as well as one that raises awareness of social, emotional, and mental health.
---
NEED NATIONAL MEDIA EXPOSURE? CALL TODAY

: 

901.690.6587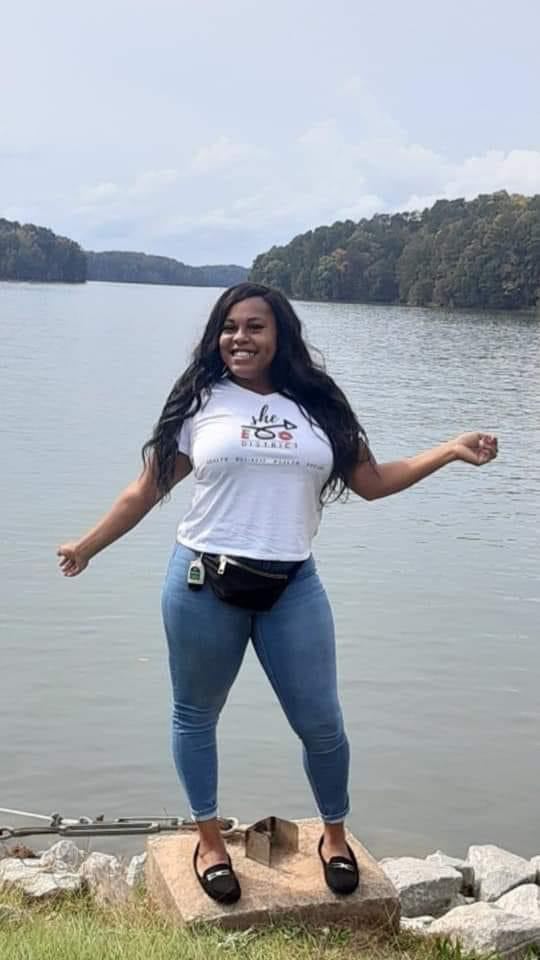 ---
Also, Spencer serves as a Senior Leader in the nationwide women's network, The SheEO District, whereby she specializes in helping people to identify and achieve their personal goals. This is by in large part by helping them to cope with a wide range of issues, particularly those that often cause them distress, anxiety, and stress.
"I also specialize in helping others find their beauty from within," Spencer said of her role with The SheEO District. "I take great pride in the progress and success of my clients and look forward to helping them."
As for those who have paved the way to her wealth of success — both in the natural and spirit — Spencer is forever grateful to what she describes as her "grandmother's kindness," her "mother's strength," not to mention her "family's freedom to be you."
---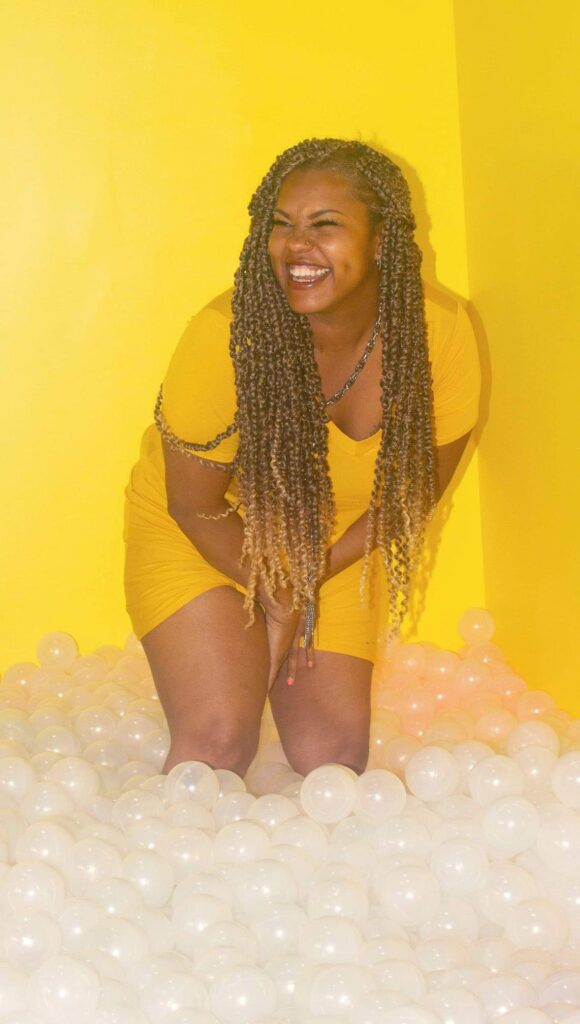 ---
There are, by all accounts, others who have contributed mightily to her success, she acknowledged.
"I am inspired by Coach Stormy (Wellington of TLC), my personal coach, Shanickey (The Beautifier), Shmeka Gibson, my childhood classmate-turned-business-partner), the leaders and members of The SheEO District, Oprah (Winfrey), Taraji P. Henson, and Michelle Obama," Spencer said. "It is imperative that I esteem and inspire others daily because it's a part of God's plan for my life. The more I sow into others, the more God blesses me and my family."
Talk about steadfastly committed to remaining purpose focused.
---
SPENCER THE AUTHOR
Aside from functioning fervently as a stellar empowerment guru, Spencer is a published author of two books, one of which is What's My Assignment?: The Journey To Discovering Your Purpose, her solo-written project that jumpstarted her authorship debut.
An awe-inspiring written work that is comprised of 67 pages in length and made its ceremonious release in January 2021, Spencer's What's My Assignment?: The Journey To Discovering Your Purpose is a compelling workbook that strategically serves as an interactive tool, one that that will help navigate her readers'  journey to discovering their purpose in life and re-identifying who they are — all the while connecting to their inner peace in the process.
---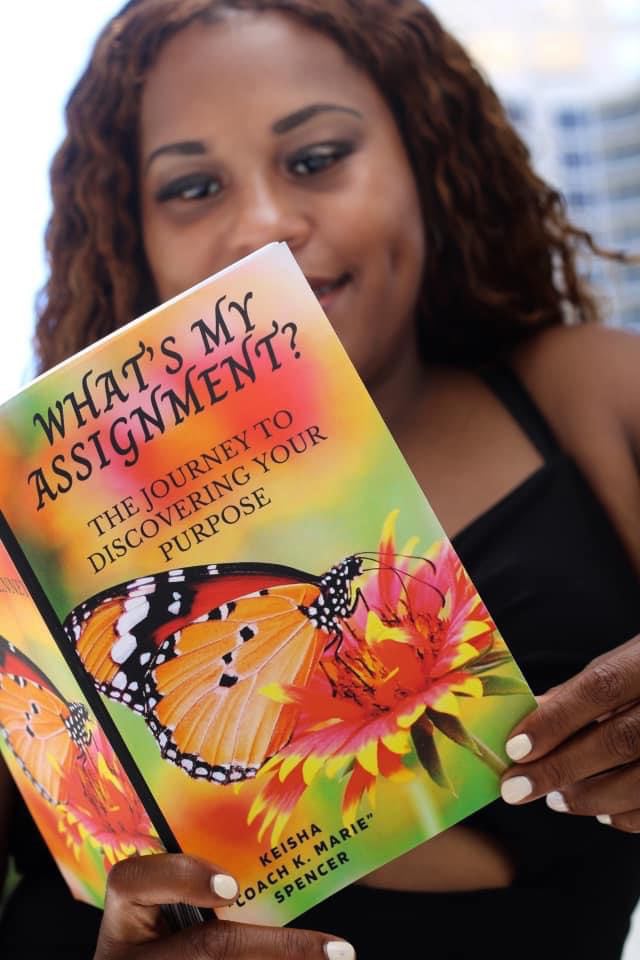 ---
"This (book) is for anyone looking to discover their purpose or simply get back on track," Spencer told MHN.
Not to be outdone, Spencer's authorship endeavor includes having joined Stacy Bryant's Broken Crayons Still Color: Life After This, a life-enhancing anthology and one this relatively new author credits for having garnered her first opportunity in addressing her my pain which, in turn, had ultimately led to Spencer discovering her purpose.
In Broken Crayons Still Color: Life After This, Spencer's chapter is entitled, "My Pain Became My Purpose."
---
A book that is accompanied by 279 pages, Broken Crayons Still Color: Life After This is comprised of 34 co-authors, all of whom vividly disclose what they collectively describe as "the ugly part" of their story, a joint declaration they subsequently contend has been the most powerful part of their testimonies.
Spencer's books can be purchased at https://www.abettermebykmarie.com/.
---
For more information about Mid-South Businesswoman/Author Keisha Spencer of A Better Me LLC Coaching And Consulting, to inquire about her services, to schedule her for a public appearance, speaking engagement or book signing, call 901.661.0102 or connect with her via social media under Facebook: https://www.facebook.com/keisha.b.spencer; Instagram: https://www.instagram.com/ksbosslady1/?hl=en. Also, send email to:

fitforapurpose2020@gmail.com

.
---
CONNECT WITH THIS AWARD-WINNING JOURNALIST FOR MEDIA EXPOSURE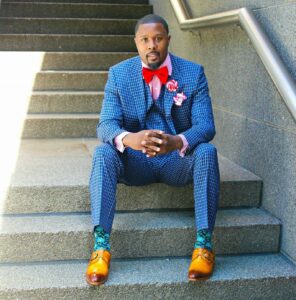 EDITOR'S NOTE: If you are an entrepreneur, business owner, producer, author, athlete, musician, barber, life coach, motivational speaker, cosmetologist, tax preparer, model, or pastor/minister who is seeking exposure and would like to share your story with an in-depth news feature, call Reporter Andre Johnson at 901-690-6587 or Facebook message him under "Andre T. Johnson" for details.
Andre Johnson is the award-winning Founder and Publisher for Making Headline News. A 2000 graduate of the University of Memphis School of Journalism and a former staff reporter of sports for the Memphis Commercial Appeal newspaper, Johnson covers the NBA Southwest Division from Dallas, Texas. To reach Johnson, send email to makingheadlinenews@gmail.com or to memphisgraduate@yahoo.com. Also, follow him on Twitter @AJ_Journalist or Instagram at @makingheadlinenews.