Duncanville (Texas) High shooting guard Dexter Johnson, Jr. under several college radars, hopes to land official offer soon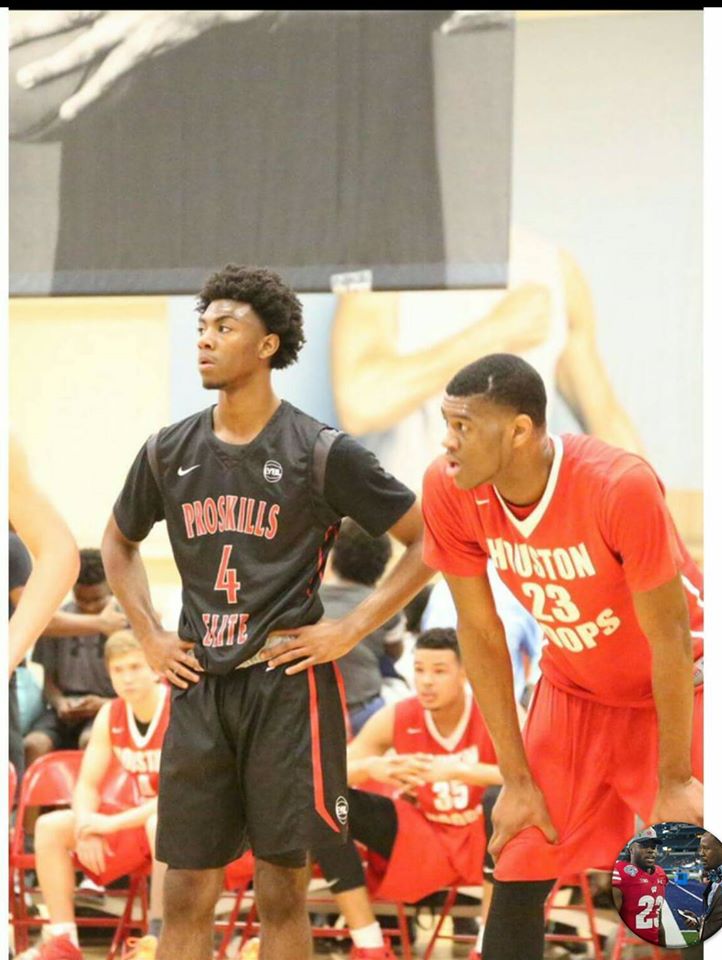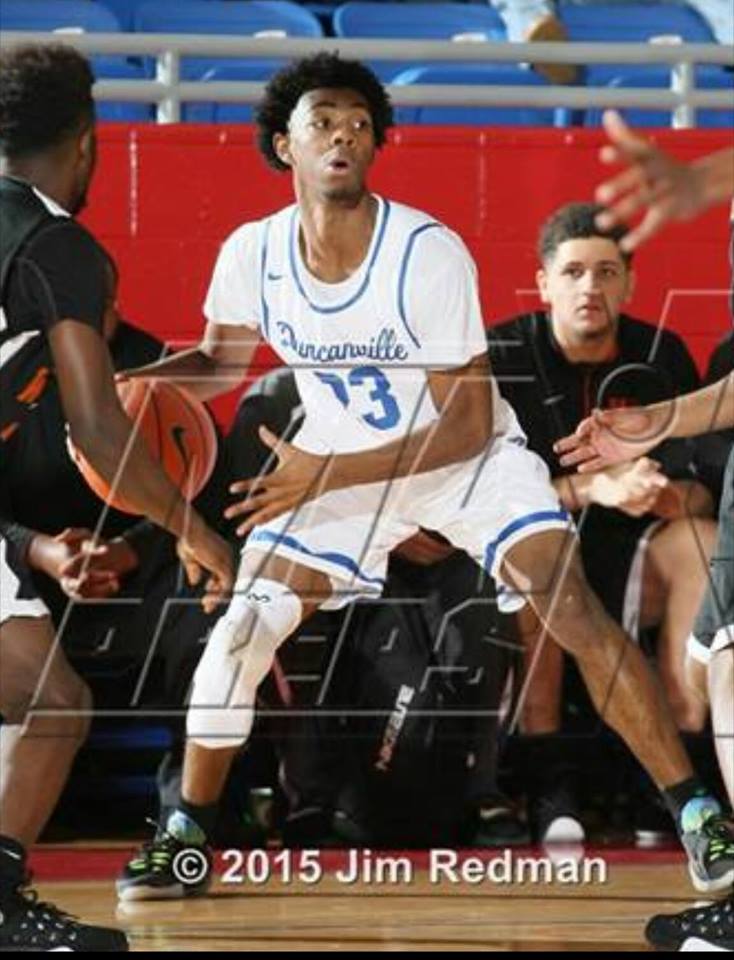 DUNCANVILLE, Texas — As far as college basketball recruiting goes, the assortment of schools that have expressed interest in Duncanville (Texas) High shooting guard Dexter Johnson, Jr. reads much like one similar to that of an NCAA Tournament's list of mid-major automatic bids.
During an interview on Friday with Making Headline News, Johnson, Jr. and his father, Dexter Johnson, Sr. said that the University of Texas at San Antonio, Murray State, Texas State, East Texas Baptist University, the University of Texas at Arlington, the University of San Francisco, Sam Houston State, and the University of North Texas are amongst the schools that have Johnson, Jr. under their radar, although the 6-foot-3 senior has yet to field any official offers.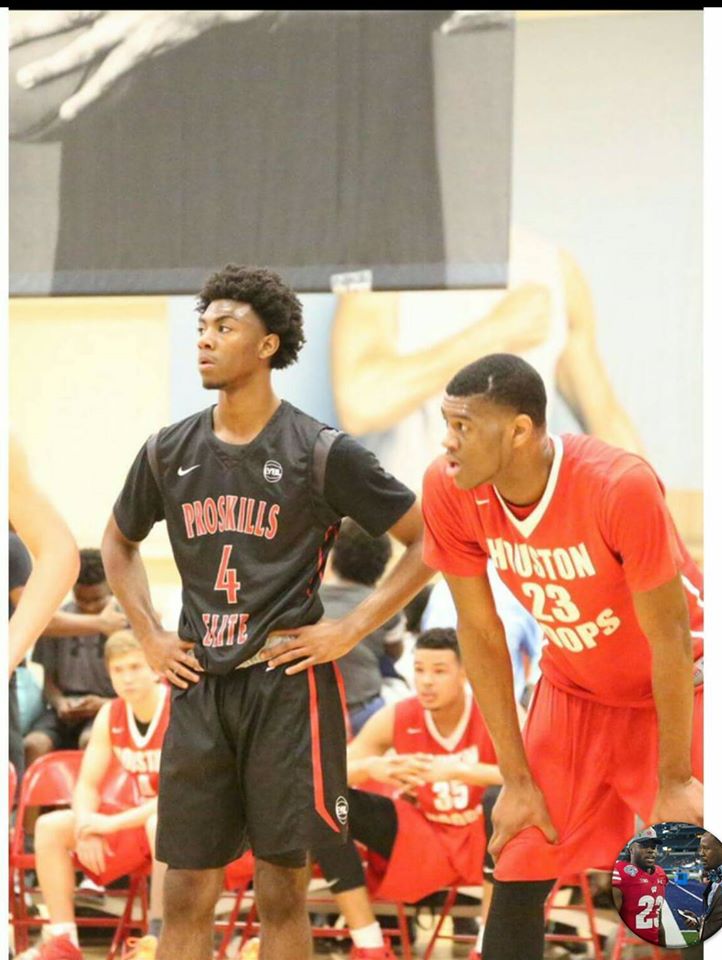 Given the immense strides and considerable process he's made both on the AAU and prep circuits in recent months, the possibility exist that could very well change in Johnson, Jr.'s favor.
Any day now.
A two-year starter for a Duncanville team that is currently 23-7 and ranked No. 25 in Texas by Maxpreps.com, Johnson, Jr. is amongst the top scorers in the Dallas/Fort Worth area, according to recent area stats released by The Dallas Morning News.
Through 30 games, Johnson, Jr. is averaging 13.4 points per game, second only to Duncanville's Miles McDougal (18.9 points per game).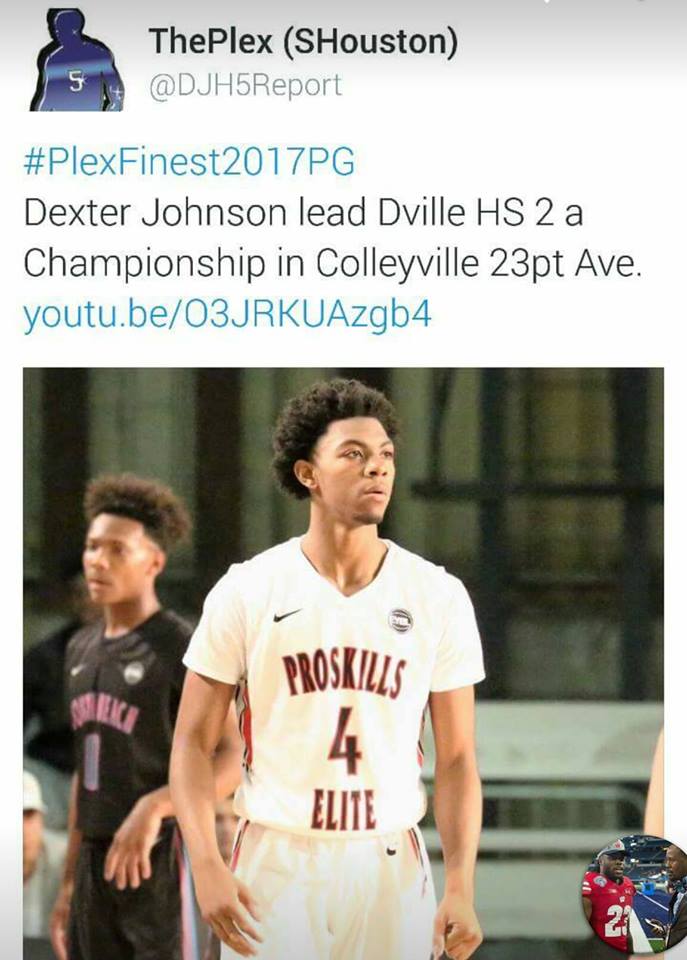 Add to the fact that he has proven time and again that he can compete with some of the fiercest talent in the nation — he's a former teammate of Emanuel Mudiay of the Denver Nuggets, Micah Seaborn of Monmouth University, Baylor's Terrance Ferguson and Mark Vital, and Kansas signee Billy Preston — and it's no wonder Johnson, Jr. is being monitored closely by schools that figure to come calling with official offers.
Any day now.
Whichever schools lands a kid whom many recruiting analysts have dubbed amongst the most underrated in Dallas/Fort Worth will undoubtedly inherit a player who possess the poise and maturity to contribute immediately.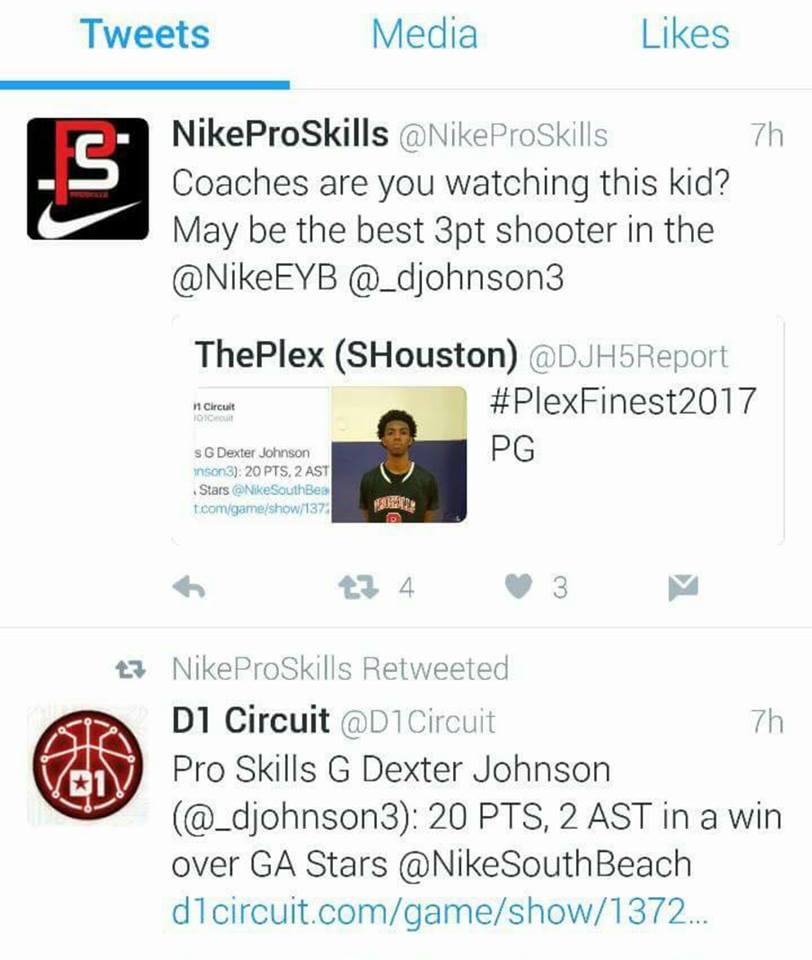 "(They are going to get) a diligent, hard-working leader who is going to show up and give maximum effort day in and day out," Johnson, Jr. said. "I have spent my entire life working toward the opportunity to play the game I love on the college level. College ball will provide me the platform to grow as a leader both on the court and in the classroom. I want to be the positive example for other young ballers, like many college ball players have been for me."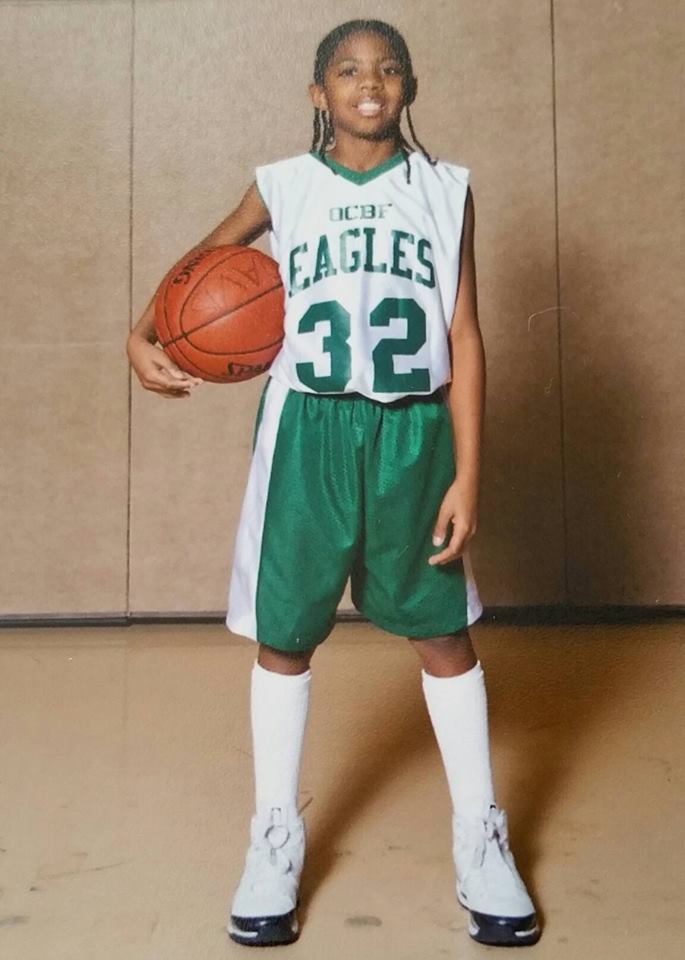 A guard whose skills have been likened to that of former Murray State star and current Oklahoma City Thunder reserve guard Cameron Payne, Johnson, Jr. believes he's deserving of a chance to put his skills on display at the collegiate level, in large part because aside from having blossomed into a prolific scorer who has the ability to create his own shoot, he's gone to great lengths to fine tune his mechanics in the offseason — most notably his mental toughness, defense, as well as his floor vision.
"It really didn't surprise me," said Johnson, Sr., when asked what his immediate reaction when he discovered that his son could actually go a long ways in his chosen sport. "(My biggest expectation is) that he leaves the court satisfied with his efforts."
WATCH FOOTAGE OF DEXTER, JR. IN ACTION: https://www.youtube.com/shared?ci=HhDIjsCXJS0.
Aside from his solid body of work on the court, Johnson, Sr. acknowledged his son also boasts the smarts and resiliency to master the hustle and bustle that comes with being a student athlete at the collegiate level.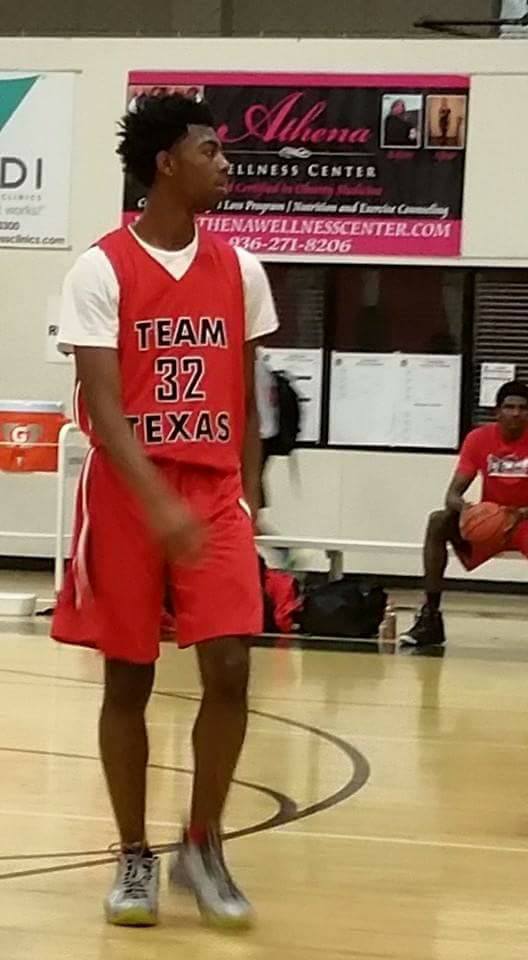 "Academically speaking, Dexter is a great student who works hard in the classroom," Johnson, Jr. said. "As an athlete, he trains hard to get better."
A kid who first picked up a basketball at just eight months of age and, consequently, began to adopt a deep admiration, coupled with a relatively favorable IQ for the game during his days of playing basketball for Oak Cliff Bible Fellowship Church's recreational team, the mystery that remains is at what point will one — or several — of these schools suddenly extend a scholarship offer to Johnson, Jr.
By and large, he doesn't shy away from the notion that he hopes it is much sooner than later.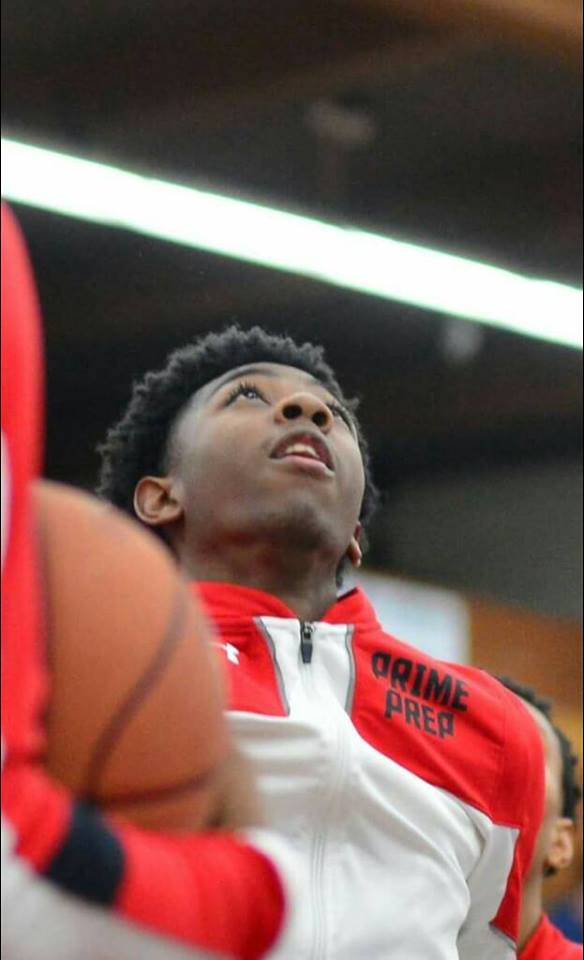 WATCH MORE FOOTAGE OF DEXTER, JR. IN ACTION: http://www.scout.com/player/208036-dexter-johnson/videos.
"I am a true leader and all-around team player," said Johnson, Jr., continuing to make a plea that he's worthy of a college basketball scholarship. "I am dedicated, extremely disciplined, and I continue to better my skills every chance that I get."
Notable attributes about which he's hopeful the schools that are closely watching him will take into account.
Any day now.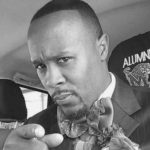 EDITOR'S NOTE: If you have a child or team that is seeking exposure and would like an in-depth sports news story, call Reporter Andre Johnson at 901-690-6587 or Facebook message him for details under "Andre T. Johnson."
Andre Johnson is the founder and publisher of Making Headline News. A 2000 graduate of the University of Memphis School of Journalism and a former sportswriter for the Memphis Commercial Appeal newspaper, Johnson covers the NBA Southwest Division from Dallas, Texas. To reach Johnson, send an email to memphisgraduate@yahoo.com. Also, follow him on Twitter @AJ_Journalist.