---
Jesus Christ the same yesterday, and today, and forever. (Hebrews 13:8 KJV)
---
As it pertains to her faith walk, Kinite McCrae is…well…let's put it this way:
Her walk with God is somewhat unconventional, to say the least.
By and large, McCrae isn't whom many would deem "your typical" Christian story.
For starters, she was not raised in the church, nor did she grow up in a Christian-oriented community.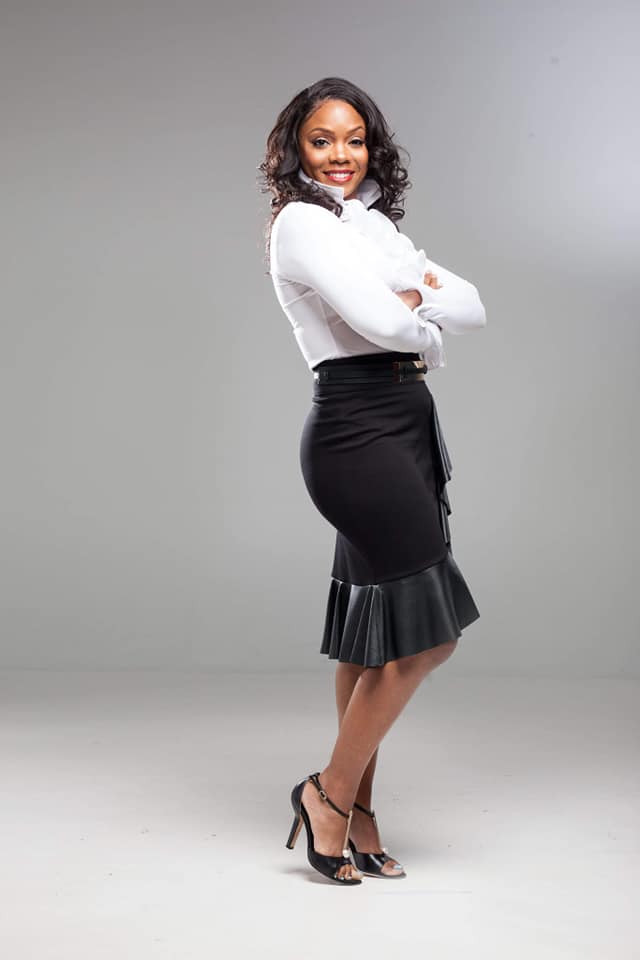 Come to think of it, in fact, she spent her early adult years mostly skeptical about what she described as "organized religion," not to mention the authenticity of the Bible until she consequently decided to embark upon a rather unorthodox journey, one that was centered on her having studied world religions in a search for truth.
What she had eventually discovered was that, well, only what we do for Christ will last.
That's because during her in-depth spiritual journey, she had ultimately come to grips with the notion that Christianity is, in fact, logical and intelligent and that conclusion had eventually given way to her to accepting Jesus Christ as her Lord and Savior.
---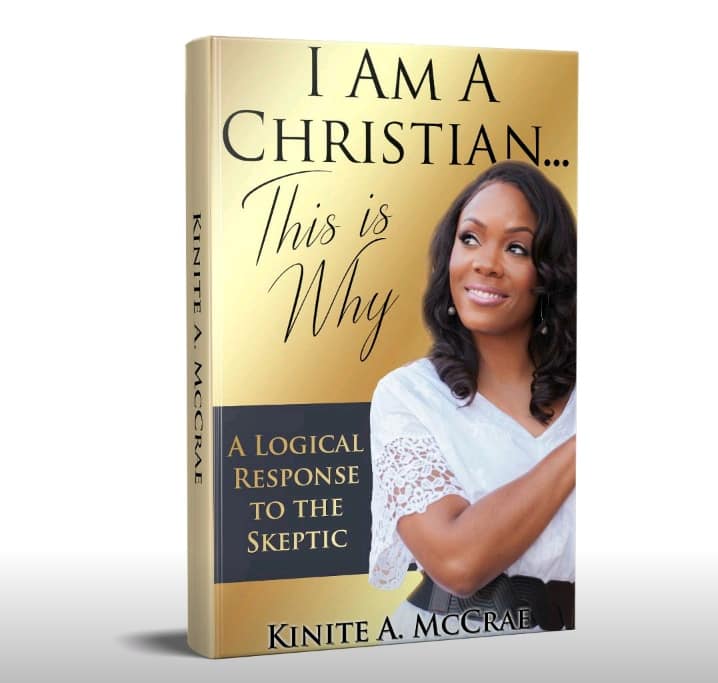 Interestingly, that McCrae had made peace with God was a life-changing development, of sorts, an awe-inspiring occurrence that had proved to be the precursor to her present ministry, one that inspired her to compose the book entitled, "I Am A Christian…This Is Why: A Logical Response To The Skeptic."
A book whereby God has infused within her the vision to compose some five years ago, McCrae's "I Am A Christian…This Is Why: A Logical Response To The Skeptic" has been deemed what this writer has dubbed "a quick read," one that provides what she labels to-the-point arguments, evidence-based answers, not to mention one that raises logical questions as a strategic way to provoke readers to engage in critical thinking, all the while assuming the desire to go further in their search for truth.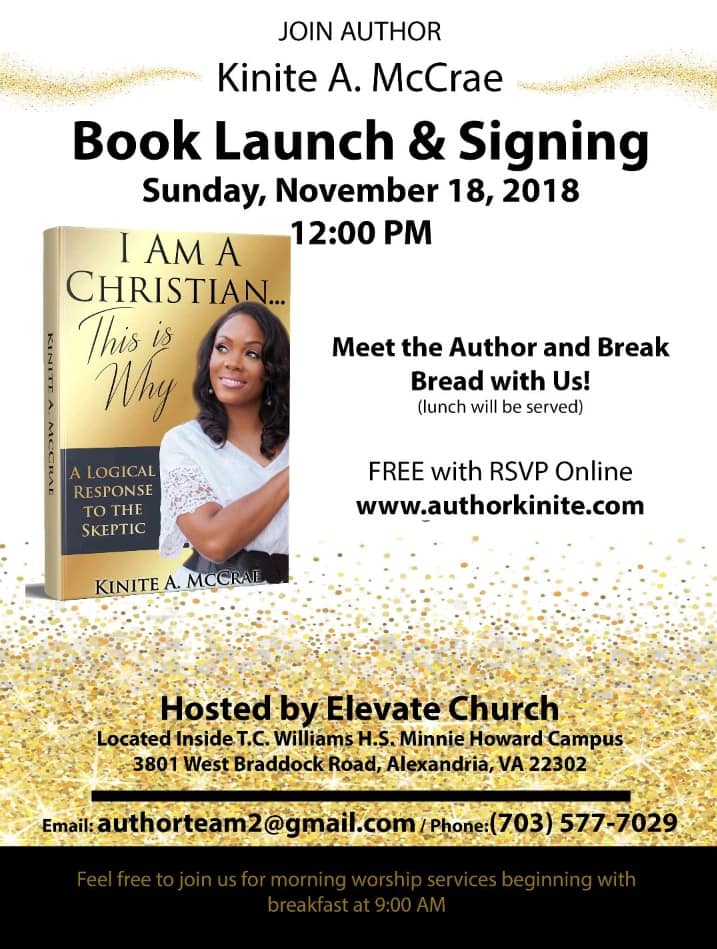 "Life happens and in my busyness, I put it on the back burner until this year, the Holy Spirit would not let me rest until I finished this book," McCrae told Making Headline News during a recent interview. "After I returned from my mission's trip to Africa, I was so inspired, I was able to finish in about two weeks."
Much to her delight, McCrae is just days away from witnessing her newly-produced book make its much-anticipated presence on the market.
A native of Washington, DC, McCrae's "I Am A Christian…This Is Why: A Logical Response To The Skeptic" will make its debut on November 18, a book that will be available for purchase on Amazon.com and on her personal website at https://www.authorkinite.com/.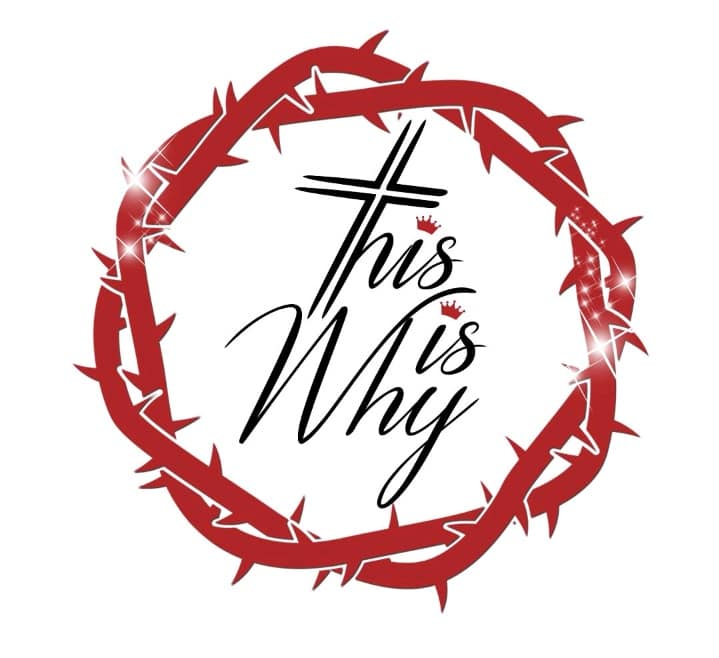 When asked what was the single, most underlying reason she chose to produce her new book, McCrae said, "Most Christians know what they believe, but have difficulty explaining why they believe, which are two different questions with two different answers. I want to help equip Christians to logically and intelligently explain the why behind the what. (Furthermore), I want to help the skeptic or the person that's on the fence by answering some of the difficult or confusing questions about Christianity."
For what it's worth, McCrae has gone to great lengths through her soon-to-be-released book to remind God's people that we serve an "intelligent God" and an "intelligent Spirit" which means we should be able to defend the faith both intelligently and spiritually, she acknowledged.
---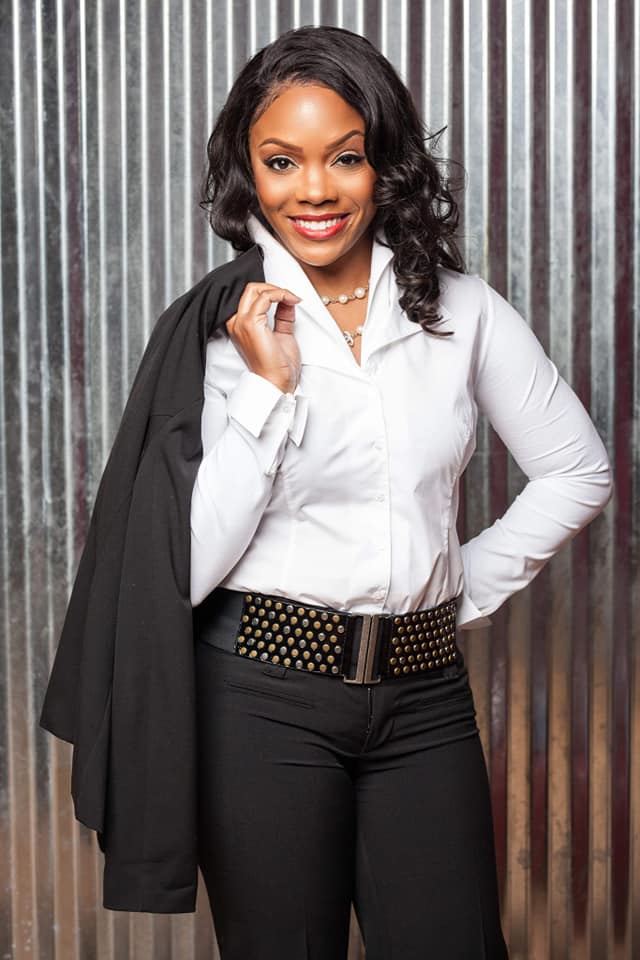 "After all, He said, 'Come let us reason with one another,'" said McCrae, reciting the familiar Biblical passage that is Isaiah 1:18. "And the word, 'reason,' requires an exchange of intellect and ideas."
A little less than two weeks away from its official release, McCrae is extremely grateful of the early favorable feedback of her book.
"It has been amazing," McCrae said of the hoopla and buzz surrounding her newly-assembled written work. "I've had so many people tell me that I have explained things in a simple and logical way, a way that they never thought about before or had explained to them in all their years of church. And now they finally understand. I'm so humbled by that, because I know that the revelation truly comes from God, but that He would use me…all I can say is what is man that He is mindful."
Fortunately for McCrae, God has already shown her much favor through a book that has yet to hit the market.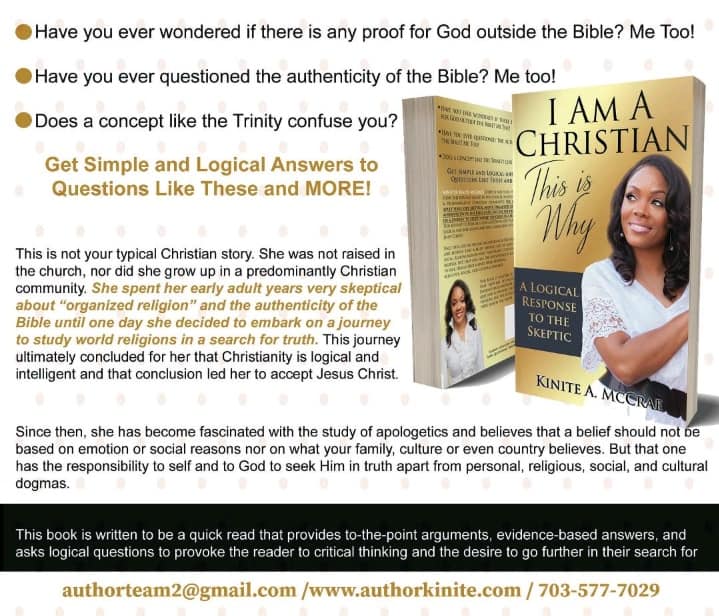 "I've already spoken at several conferences leading up to this launch, where I've had the opportunity to encourage and exhort woman, men and, youth," said McCrae, whose official book launch is November 18 at 12 p.m. EST and will be hosted by her church (located at 3801 West Braddock Road in Alexandria, Virginia, inside T. C. Williams High School Minnie Howard Campus).
"All are welcome (to attend the book launch)," said McCrae, requesting that those who plan to attend to RSVP at www.authorkinite.com, considering lunch will be served. "Also, they don't have to wait until 12 noon to show up; all are welcome to join us that morning for worship services, which begins at 9 am with breakfast."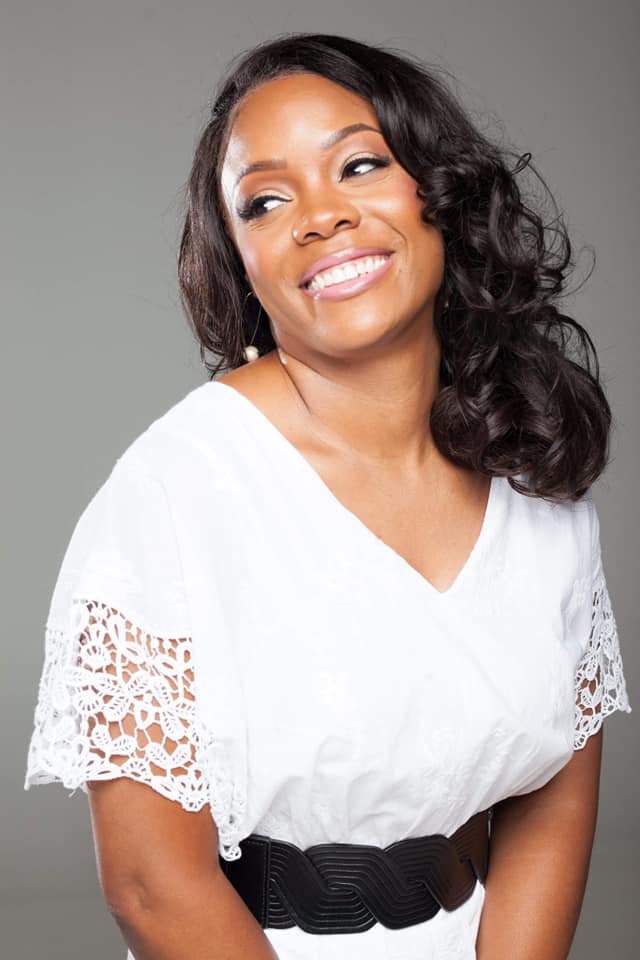 Also, McCrae announced that her forthcoming book is the first of the "I Am" series and that additional written documents are in the works, which will explain what she describes as other Bible difficulties, most notably heaven, hell, and life after death.
"I discovered early on that my spiritual gifts are exhortation, teaching and leading," McCrae said. "So I would say that with this book, I will exhort, teach and through the work of the Holy Spirit, take part in leading many to Christ."
Never mind that her walk with God has been somewhat unconventional, to say the least.
---
For more information about Washington, D.C.-area Author Kinite McCrae, or to schedule her for a public appearance, a book signing or speaking engagement, connect with her via social media under: Facebook: authorkinitemccrae; Instagram: @kinitemccrae; Twitter: @authorkinite. Also, send email to: authorteam2@gmail.com, or call 703-577-7029.
---
CONNECT WITH THIS AWARD-WINNING JOURNALIST FOR MEDIA EXPOSURE
---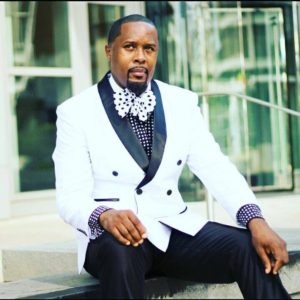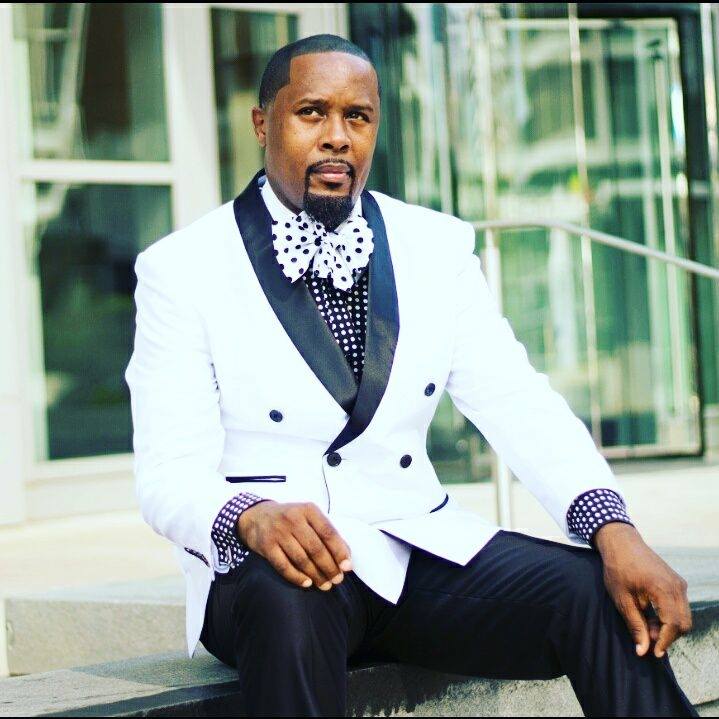 EDITOR'S NOTE: If you are an entrepreneur, business owner, producer, author, athlete, musician, barber, life coach, motivational speaker, cosmetologist, tax preparer, model, or pastor/minister who is seeking exposure and would like to share your story with an in-depth news feature, call Reporter Andre Johnson at 901-690-6587 or Facebook message him under "Andre T. Johnson" for details.
Andre Johnson is the award-winning Founder and Publisher for Making Headline News. A 2000 graduate of the University of Memphis School of Journalism and a former staff reporter of sports for the Memphis Commercial Appeal newspaper, Johnson covers the NBA Southwest Division from Dallas, Texas. To reach Johnson, send email to andre@makingheadlinenews.com or to memphisgraduate@yahoo.com. Also, follow him on Twitter @AJ_Journalist.