Be kind and compassionate to one another, forgiving each other, just as in Christ God forgave you.

(Ephesians 4:32 NIV)
---
Shanell Monique's doesn't shy away from the notion that her life is a story.
A memorable, tear-jerking, festive, life-enhancing story, all wrapped up in one.
So much so that this Oklahoma City-based businesswoman-turned-author deemed it essential to compose an empowering book that highlights, among other things, an assortment of her life's awe-inspiring developments.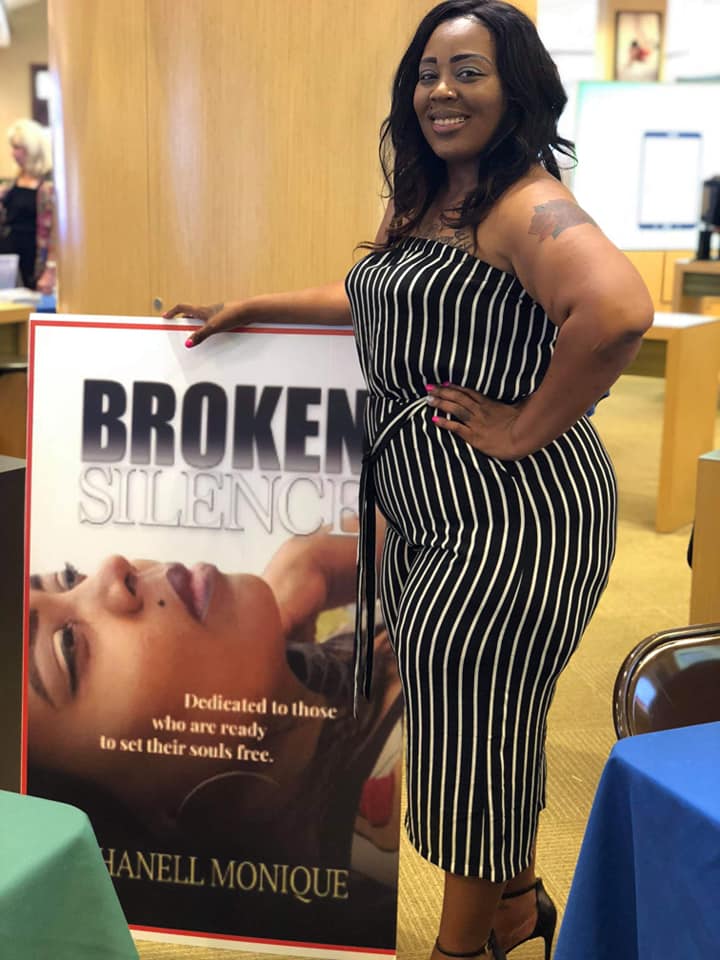 "You know I always said I will write a book about my life, because my life is a story," Shanell Monique told Making Headline News this week. "It wasn't until I went through my divorce when God really put it on my heart to finish my story. I went through a depressing (state) and knew it was time to release everything."
Displaying arguably no signs of spiritual rust amid her marital dissolution, Shanell Monique didn't just release everything for the sake of releasing everything. Rather, she released everything, in large part because God essentially was changing her for Hid glory.
Acknowledging, among other things, that she was "tired of being ashamed of things I had no control over," Shanell Monique had eventually became the mastermind behind the book entitled, "Broken Silence," a December 2017 released project that is dedicated to those who are ready to set their souls free.
---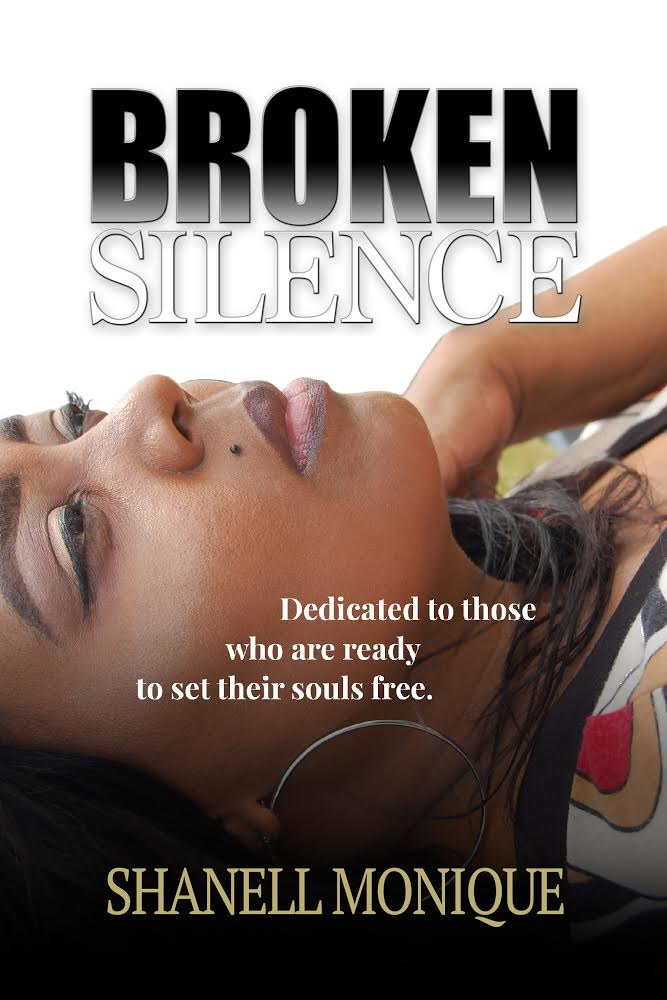 "I wanted other women to know there is a light at the end of the tunnel," said Shanell Monique, further explaining in great detail her purpose for assembling 'Broken Silence.' "My slogan is: When you turn pain into power, they hate that. I use my pain to motivate me."
A book that is comprised of 67 pages in length, Shanell Monique's "Broken Silence" depicts the life of a young girl named  Daitrell whom, according to the writer, refuse to get hurt again and vows to take care of herself from here on out.
"My strength was merely superficial underneath a beautiful shell that appeared confident, well put together, and secure, but a different person ruled my life," Shanell Monique acknowledges in a thorough breakdown at Amazon.com. "On the inside, I was broken. Could you be broken too? Are you hiding behind your looks and strength to mask feelings of insecurity, because of betrayals? Have you told yourself you will never trust anyone completely? Only you know deep inside if the answer to any of these question could be yes."
A book she needed somewhere in the neighborhood of just nine months to write, Shanell Monique's "Broken Silence" also recalls how healthy relationships and emotions play an integral part in our overall health.
"Most of the time, emotional conditions of the heart are overlooked," said Shanell Monique, pinpointing the divine message she's sending to her audience through her book. "These are the conditions that hinder us from experiencing the most precious gift of all — love. Our hearts are so shielded from past hurts, we are incapable of letting love in or out. It is time to put down our shields and love each other the way God intended."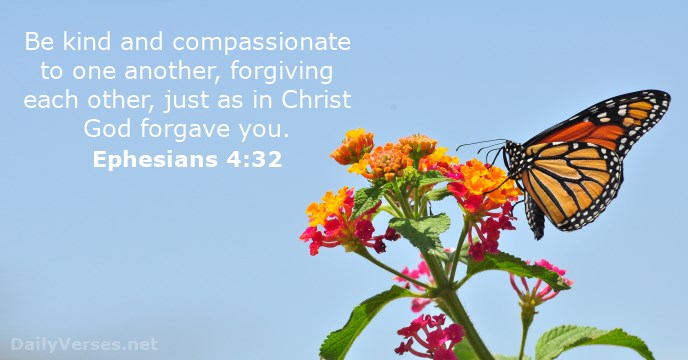 Besides "Broken Silence," Shanell Monique also authored the "Love & Confidence Journal, which was published in April 2018.
Much to her delight, she's been the beneficiary of an array of favorable feedback since the release of her latest project.
"I would say that I have gotten great feedback," said Shanell Monique, a Kindergarten instructor for Oklahoma City Public Schools. I do have a great support. (I strive) to be a voice for those who are scared and ashamed to speak out…to encourage others so they know that suicide is not the answer."
For what's it worth, Shanell Monique emphasized, among other things, that what it all boils down to is one's ability to turn lessons into blessings.
"The hardest thing is to forgive a person who's not sorry," said Shanell Monique, following up such wholesome wisdom with the familiar Biblical passages that are 1 Corinthians 13: 4-8. "All goals require you to stay focused and ignore what everyone else is doing. You are a woman who shines despite how dark it is. In fact, that is when you shine even brighter."

---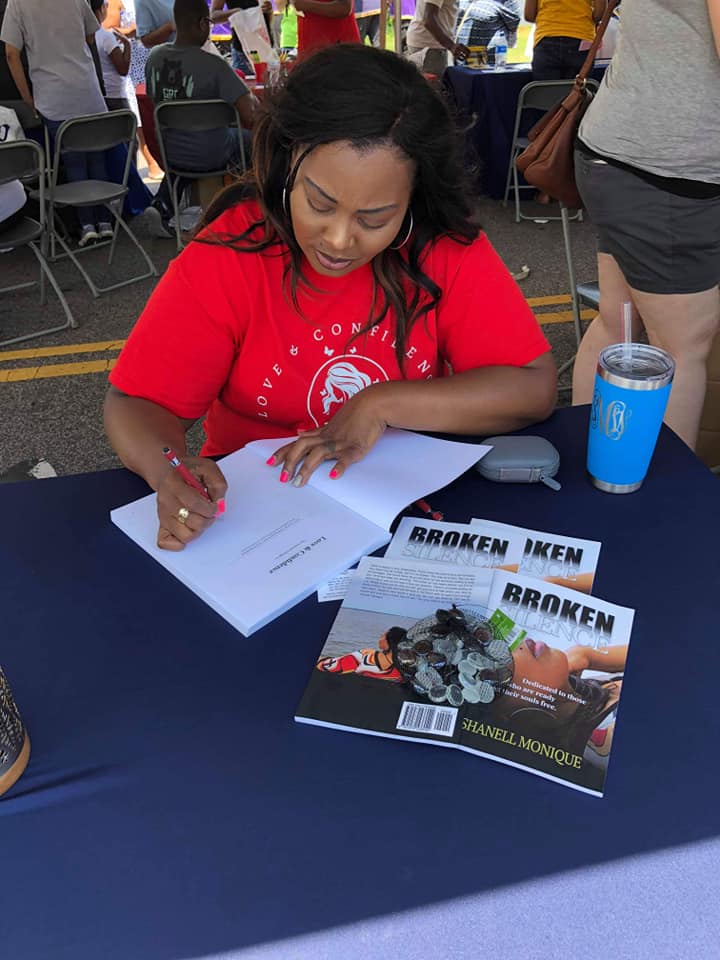 "It's time to truly understand your worth. Despite your circumstances there is so much more for you. You may want to know why it's not working out or what you can do to get it back on track, but to get there you must truly understand who you are in your situation and if the person you are now is the person you want to be and deserves the pain you once allowed. "It's time to move forward, let go and heal," Shanell Monique continued. "Once you truly understand that better is waiting for you, (you'll) stop giving the past its pass to continue to enter and leave your life when it feels like it. You will immediately start to see life is better and feel hopeful again. It's your time to expect God to introduce you to more."
Shanell Monique would know.
That's just what she did — with God, her Helper, leading the way.
For more information Oklahoma City Author Shanell Monique, or to schedule her for a public appearance, a book signing, or speaking engagement, connect with her via social media at: https://www.facebook.com/shanell.monique.3. Also, send email to: brokensilence112017@gmail.com.
---
CONNECT WITH THIS AWARD-WINNING JOURNALIST FOR MEDIA EXPOSURE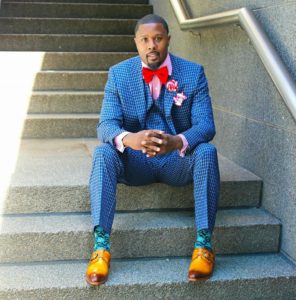 EDITOR'S NOTE: If you are an entrepreneur, business owner, producer, author, athlete, musician, barber, life coach, motivational speaker, cosmetologist, tax preparer, model, or pastor/minister who is seeking exposure and would like to share your story with an in-depth news feature, call Reporter Andre Johnson at 901-690-6587 or Facebook message him under "Andre T. Johnson" for details.
Andre Johnson is the award-winning Founder and Publisher for Making Headline News. A 2000 graduate of the University of Memphis School of Journalism and a former staff reporter of sports for the Memphis Commercial Appeal newspaper, Johnson covers the NBA Southwest Division from Dallas, Texas. To reach Johnson, send email to andre@makingheadlinenews.com or to memphisgraduate@yahoo.com. Also, follow him on Twitter @AJ_Journalist.