SHE'S STILL STANDING — A native of Mullins, a city in Marion County, South Carolina that is comprised of a population of around 4,663 according to the 2010 census, Evangelist Evelyn Murray Drayton is the Founder of Evelyn Murray Drayton Ministries, LLC, a Georgetown, South Carolina-based venture she organized amid arguably the darkest chapter of her life.

Just recently, Evelyn Murray Drayton deemed it essential to assess the overall landscape of her life.

Much to her delight, such a notable analysis came wrapped in the gift that is a life-changing testimony, of sorts.

Here's how it all unfolded some time in June 2013.

"While attending a friend's church service, a minister told me that my ministry would change after 47 days," Drayton explained during an exclusive interview with Making Headline News.

Consequently, what had ultimately transpired hours later not only sent shock waves throughout Drayton's family and amongst those who have come to greatly adore her but, most of all, it practically served as a precursor, of sorts, to the birthing of the divine calling for which God created her.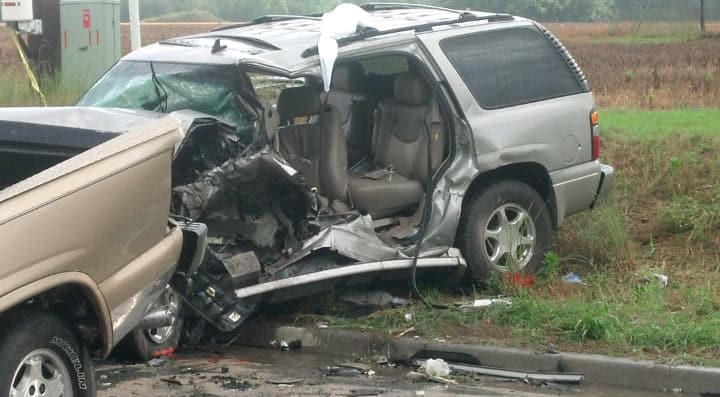 Having being involved in a devastating automobile accident, doctors informed Drayton's husband there was only a 50/50 chance of her recovering from what was ruled a life-threatening head-on collision.
According to the doctor's prognosis, in fact, Drayton had suffered brain hemorrhaging, collapsed lungs, trachea installation, broken ribs, a broken back and pelvis, lacerated liver, a damaged knee, and a broken leg, a series of gruesome injuries that seemed all to insurmountable to overcome.
All things considered, though, a rather dramatic and ironic sequence of events had eventually surfaced on the way to Drayton's much-anticipated startup of her ministry.
"I couldn't walk or talk," Drayton said. "I was released from the hospital, wearing a back brace and in a wheelchair on the 47th day and, as the prophet stated, my ministry has turned around. Today, I can scream. I can run around the church and dance, knowing it is the grace and mercy of God that I am still alive."
A little more than four years removed what undoubtedly was a "But God" encounter, Drayton doesn't shy away from the notion that she has every reason in the world to sell out wholeheartedly to Almighty God.
Every single chance she gets.
"My outlook on life has changed," said Drayton whom, while during the recovery process amid the accident, surprisingly drove herself to and from therapy months later. "I know God is our healer. I know that God wants us to activate our faith and use the power and authority that He has given us through His word."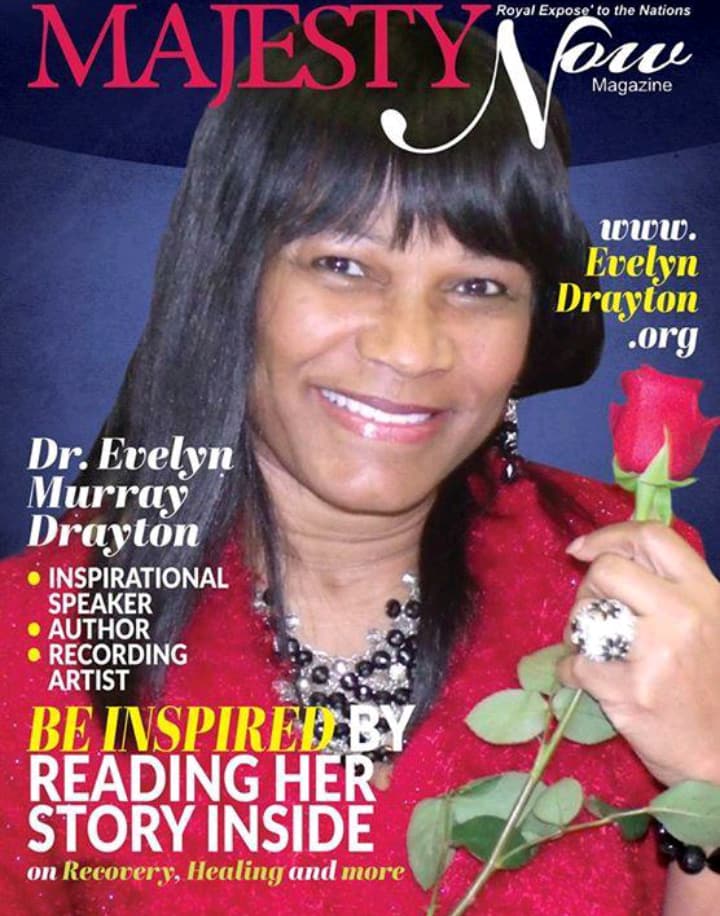 To her credit, Drayton is steadfastly exercising her God-orchestrated power and authority in ways unimaginable — a trend that is steadily advancing the kingdom in ways unimaginable.
A native of Mullins, a rural establishment in Marion County, South Carolina that is comprised of a population of around 4,663, according to the latest U. S. census, Drayton is the Founder of Evelyn Murray Drayton Ministries, LLC, a Georgetown, South Carolina-based ministry she organized amid arguably the darkest chapter of her life.
"Ministry has always been a challenge for me," said Drayton, who comes from a family of what she describes as a number of ministers. "Many of my family members are of different faiths. I also had to overcome the rebuke from people who do not even believe that God can use women in ministry. Although I have more family support now, most of my early support came through people unrelated to me, whom I believe were divinely placed in my life to help me to be where I am today."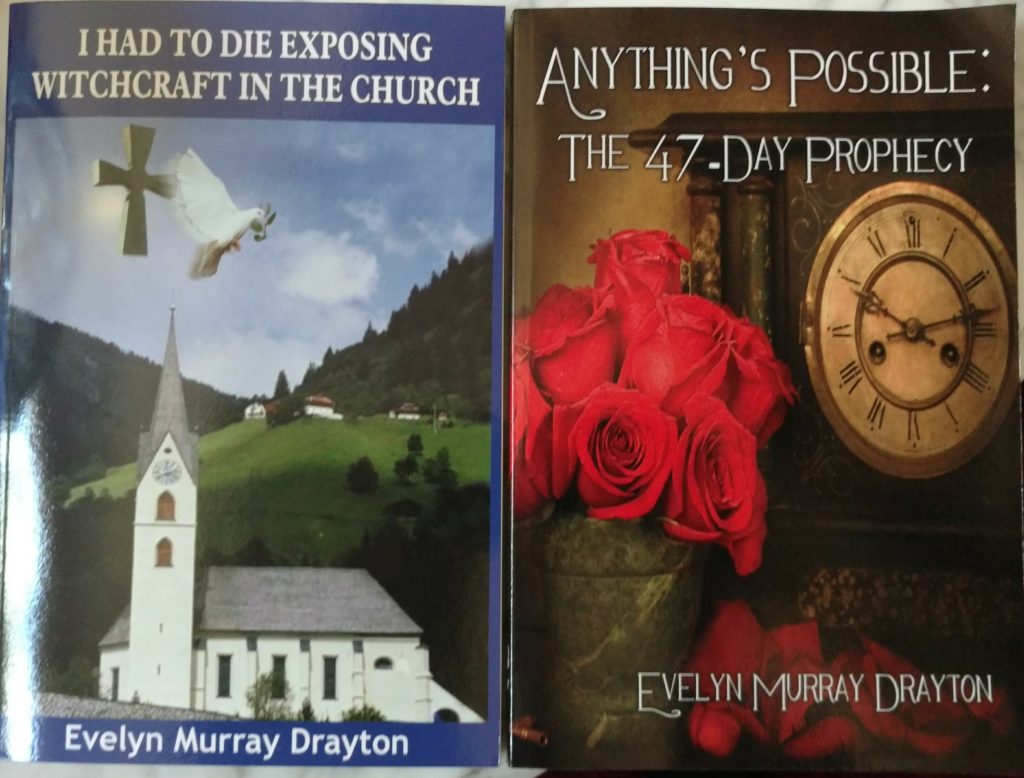 Having grown up without the presence of her mother, who died when she was a young girl, Drayton was raised by her grandparents whom, as she tells it, reared her in a God-fearing home.
That, after all, wasn't such a bad thing, given the immeasurable strides she's made in her present ministry.
WHAT ABOUT EVELYN DRAYTON? www.EvelynDrayton.org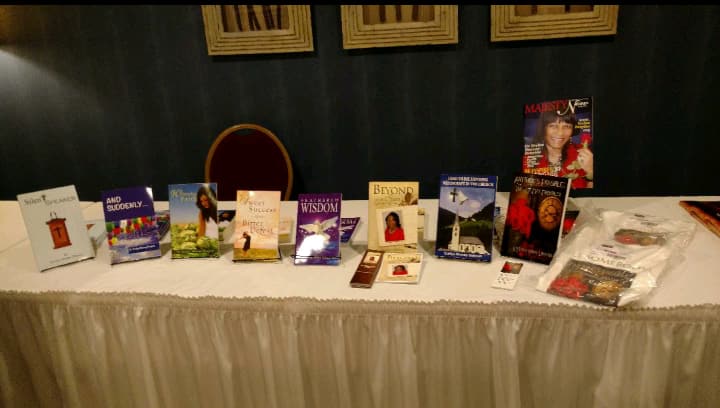 "They taught me to trust in the Lord, to be a hard worker, and to never give up," Drayton, explaining her beloved grandparents' impact on her rise in ministry. "As my faith grew, I was able to overcome many obstacles and strongholds that seemingly held me in captivity. I couldn't give up."
And because of Drayton's solid, Christian-based upbringing that was centered on Biblical principles, it's safe to assume that she has appropriately found her niche as a longtime licensed evangelist.
For starters, her Christian-based journey began at House of God Miracle Temple, a ministry that was founded by Apostle Ocelia Blue of Miami. Consequently, Drayton was officially ordained by the late Apostle Blue, who launched a Miracle Temple campus in South Carolina's Davis Station Community.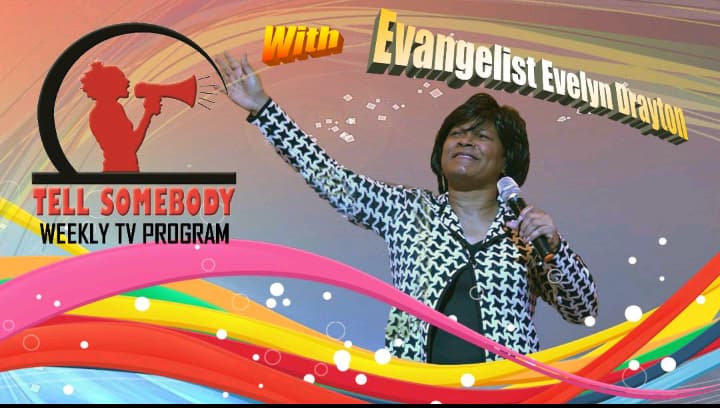 Long before Drayton endured her near-death experience, she sensed that God was strategically positioning her for ministry while in her early 20's.
"I experienced ups and downs and didn't feel worthy to be called a minister of the Gospel," Drayton recalled. "Thank God for grace and mercy that sustained me as I applied God's word. The prophetic voice, dreams and visions were instruments God used to help me."
Today, her ministry and spiritual gifts have attracted a national presence, in large because of Drayton's constant exposure and unorthodox approach to impacting God's people.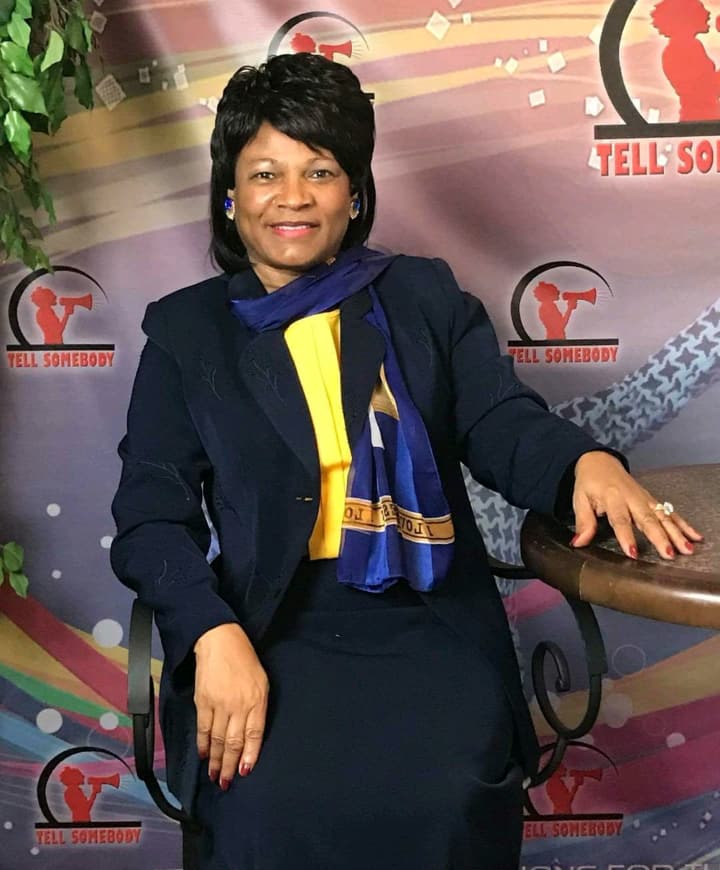 For instance, she has appeared on several blog talk and radio shows, most notably the Stellar Award-winning "All Nations Radio."
In addition, she has appeared on several television shows, including TV 57 in Norcross, Georgia, Atlanta Live, the Tracey Wells Show, the Grave Digger Show, as well as Babbie Mason's show called Babbie's House.
Also, Drayton has appeared on WGGS in North Augusta, as well as the Preach The Word Worldwide Network in Tallahassee, Florida, and has graced the cover of a variety of print media outlets.
Interestingly, Drayton, who's responsible for having recorded several songs, has authored eight inspirational books, most notably "I Had to Die Exposing Witchcraft In the Church," and her most recent book entitled, "Anything's Possible: The 47-Day Prophecy" — both of which she said are her most popular written documents.
BUY DRAYTON'S BOOK HERE: https://www.amazon.com/Had-Die-Exposing-Witchcraft-Church/dp/1418420212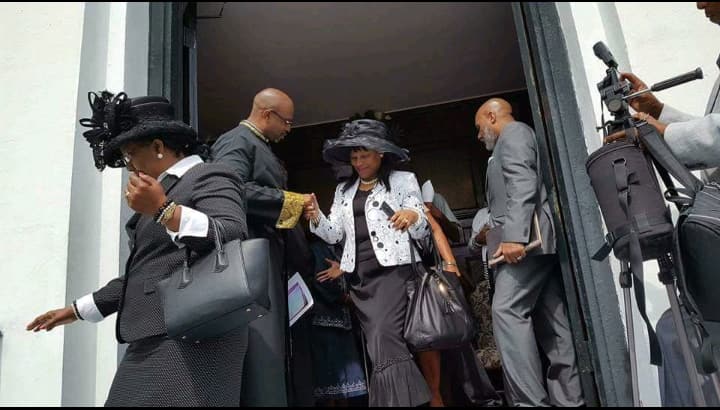 After what she describes as a slew of ministry setbacks, Drayton is especially appreciative of her television show called "Tell Somebody," which airs on the MFTN Television Network (and at www.mftnnetwork.com).
BUY DRAYTON'S BOOK HERE: https://www.amazon.com/Anythings-Possible-Evelyn-Murray-Drayton/dp/1943385009
"I invite guests to share my platform to tell somebody about the goodness and faithfulness of God," Drayton said. They share their testimonies and minister how the Word of God, when applied, impacts our everyday lives in an awesome way."
Much like she does virtually every time an opportunity arises.
Who can blame her, especially after the near-death encounter that changed the overall landscape of her life back in June 2013.
For more information about Evangelist Evelyn Drayton or to schedule her for book signings, speaking engagements, and other public appearances, call: 843-546-4057 or 843-344-2209, or send email to:  draytonevelyn@yahoo.com.
MAKING HEADLINE NEWS SALUTES EVELYN MURRAY DRAYTON: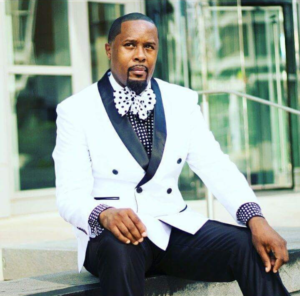 EDITOR'S NOTE: If you are an entrepreneur, business owner, producer, author, athlete, musician, barber, life coach, motivational speaker, cosmetologist, tax preparer, model, or pastor/minister who is seeking exposure and would like to share your story with an in-depth news feature, call Reporter Andre Johnson at 901-690-6587 or Facebook message him under "Andre T. Johnson" for details.
Andre Johnson is Founder and Publisher for Making Headline News. A 2000 graduate of the University of Memphis School of Journalism and a former reporter of sports for the Memphis Commercial Appeal newspaper, Johnson covers the NBA Southwest Division from Dallas, Texas. To reach Johnson, send email to andre@makingheadlinenews.com or to memphisgraduate@yahoo.com. Also, follow him on Twitter @AJ_Journalist.