Four-time Amazon bestselling author Elona Washington making her presence felt courtesy of two awe-inspiring books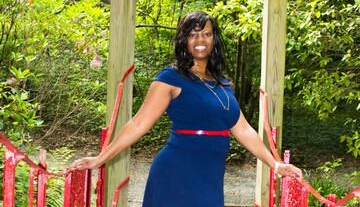 If you listen to Elona Washington talk long enough about her successful tenure as an accomplished, progressive author then, chances are, it wouldn't take very long to grasp the notion that writing is something about which she had become passionate since she was too young to remember.

A TRUE INSPIRATION — A native of Washington, D. C., Author Elona Washington deemed it essential to finally share of her emotional, yet spiritually gut-checking experiences through her featured book entitled, From Ivy League To Stripper Life, a memoir that chronicles how her life spiraled out of control, coupled with the valiant lessons she learned along the way. Washington was also the catalyst of How Divorce Became My Deliverance, a September 2017 released anthology that Washington assembled along with a number of other accomplished authors.

"I was given the vision to tell my story as a kid and I would start but never finish," Washington told Making Headline News during an interview this week. "I was too scared."

Out of fairness to Washington, there is, by all accounts, a rather justifiable reason why she spent a better portion of her life gripped and saddled by fear.

"I've been a victim of child sex abuse since the age of five," Washington said without hesitation. "The abuse first occurred in (Washington) D. C., and it happened again when my sister and I went to live with our mom in Princeton (New Jersey)."

As Washington vividly recalls, she encountered as many as 10 sexual abusers by the time she had turned 10 or, as she disclosed, men and boys from two different cities, all of whom never knew each other, a few of whom were well over 30 years of age.

A native of Washington, D. C., Washington deemed it essential to finally share of her emotional, yet spiritually gut-checking experiences through her featured book entitled, From Ivy League To Stripper Life, a memoir that chronicles how her life spiraled out of control, coupled with the valiant lessons she learned in the process.

BUY ELONA'S BOOK HERE: https://www.amazon.com/Ivy-League-Stripper-Life-ebook/dp/B01FYGZFKO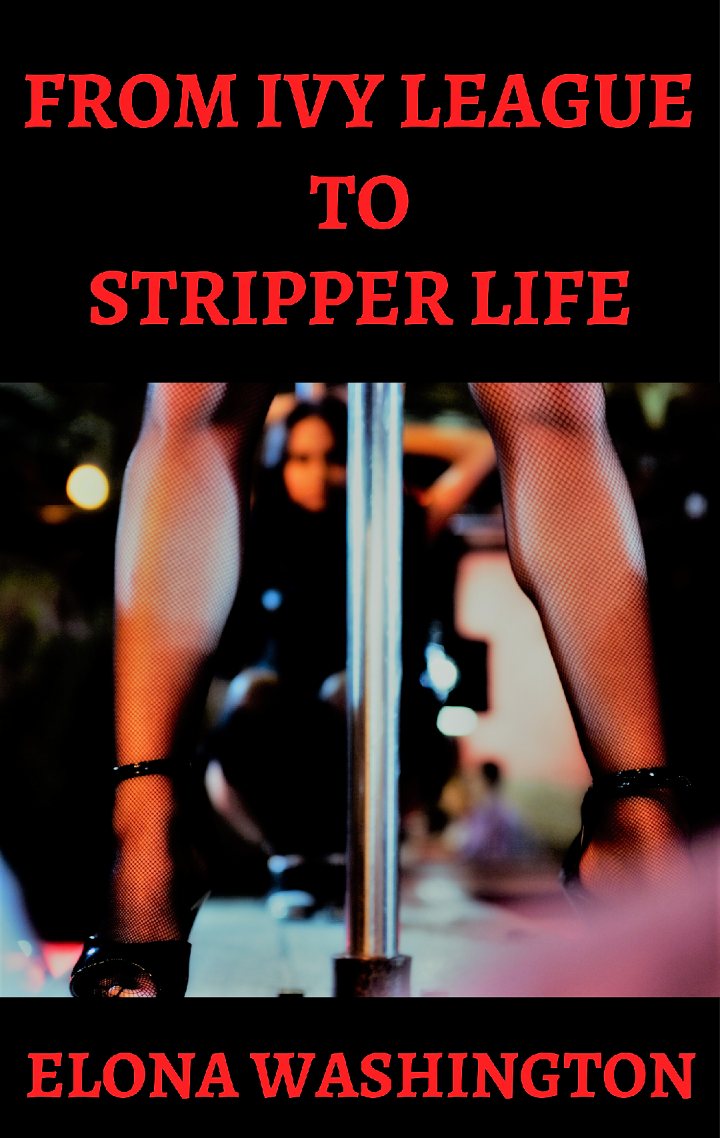 A 138-page written document that officially hit the market in June 2016, Washington's From Ivy League To Stripper Life also recalls her assortment of childhood memories, most notably those true stories from within the walls of the dreaded strip club, as well as resourceful tips and life lessons she eloquently offers to every wife, mother, and single woman.
"In these pages, you may even discover that it's possible what you're going through has been assigned to you," said a spokesperson in a detailed description of Washington's book at Amazon.com.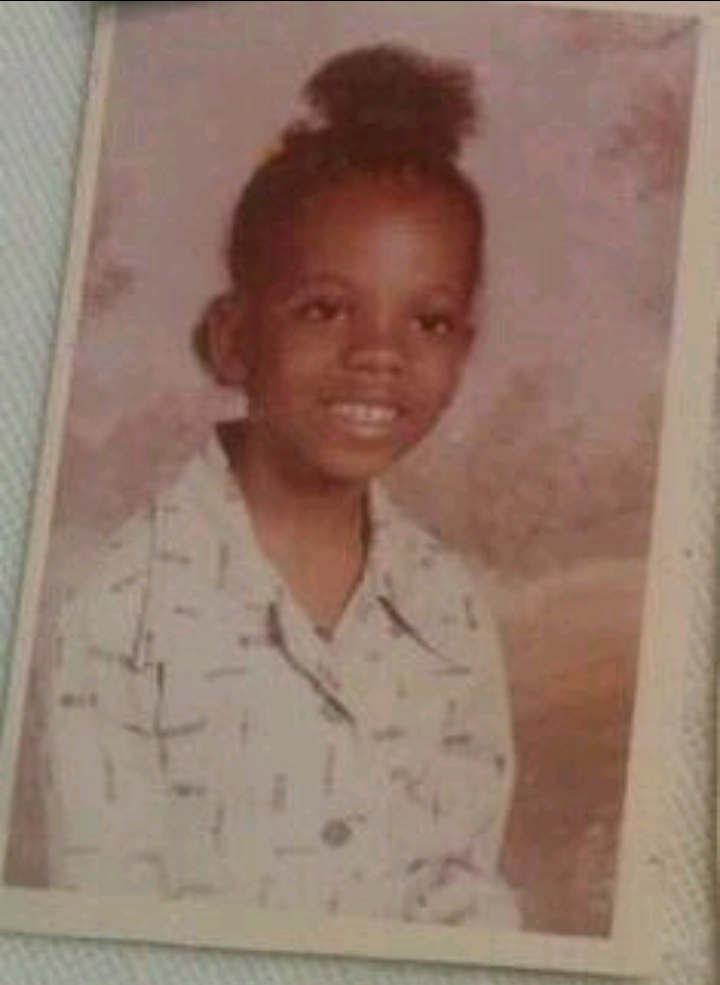 All things considered, Washington, a native of D. C., admittedly sensed that all of her sexual abuse encounters were self-manufactured.
"I thought the abuse was my fault," Washington said with a straight face and without hesitation. "There was something about me that made men want to have sex with me. "I thought I wasn't protected and favored by God, so and I was meant to be nothing but a stripper."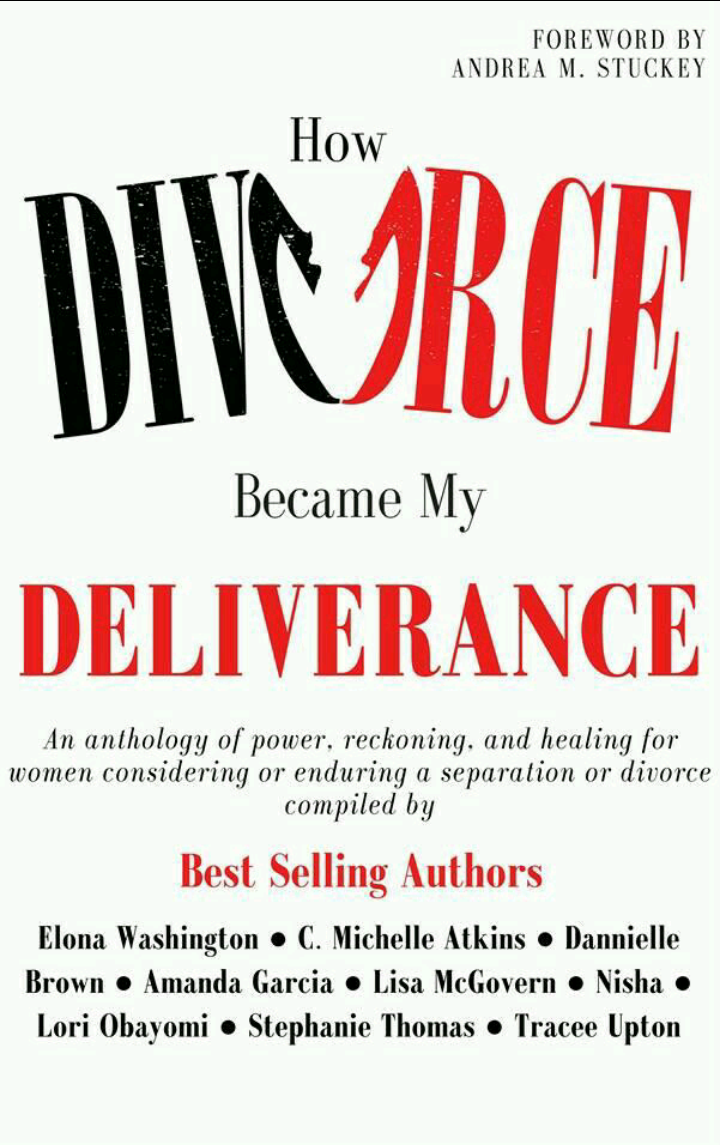 Interestingly, Washington sensed that because of the constant sexual abuse, she wasn't merely equipped to become a product of her environment, particularly as it relates to advancing her education on what many consider to be college's biggest stage.
"I wasn't smart like my Ivy League mom and stepdad," Washington said. "My younger sister was just as smart and it made me feel like I didn't belong."
And then there is Washington's latest book entitled, How Divorce Became My Deliverance, a September 2017 released anthology that Washington assembled along with a number of other accomplished authors.
BUY ELONA'S OTHER BOOK HERE: http://elonawashington.com/product/how-divorce-became-my-deliverance/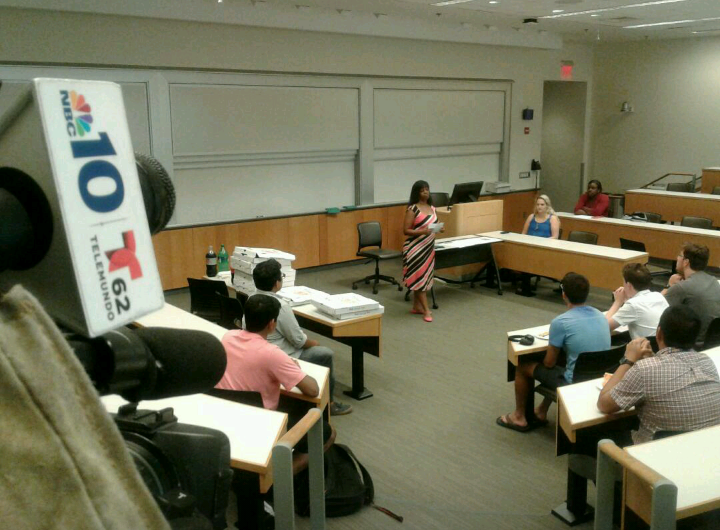 Generally, because researchers estimate that marriages have somewhere in the neighborhood of a 50 percent survival rate, Washington and eight other divorcees have joined forces to share how they collectively mourned the loss of their marriage and ultimately conquered their pain, as revealed in a detailed description of this 157-page anthology.
"As long as we have breath in our bodies, we will experience pain," said Washington, explaining the divine message she aspires to send to her audience through her books. "The divine message is that you can live free from the pain of your past. We can't run from it or suppress it. When you do, it shows up as anger, depression, etc., and that has the ability to affect every area of your life."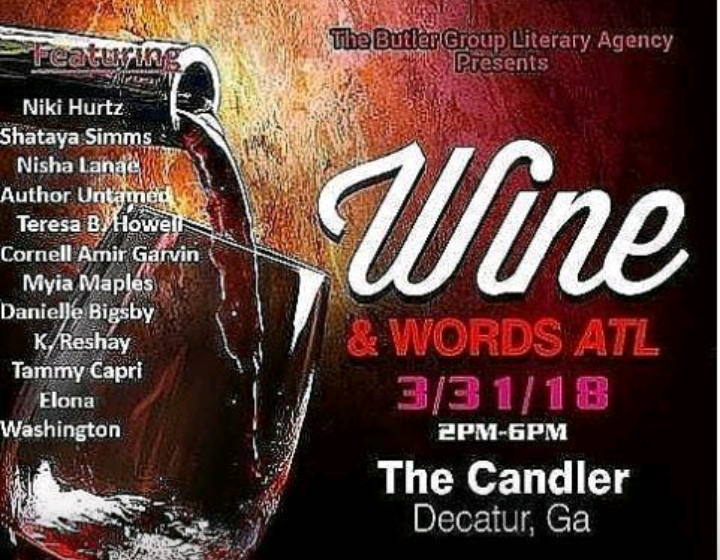 After all, Washington specifically emphasized, chronic anger, coupled with resentment can greatly affect one's physical health, thus causing heart disease, high blood pressure,  some form of a  stroke and, perhaps insomnia.
"Learning to let it go helps us to live freely," Washington said.
When asked in what ways her books align with the purpose for which God has created her, Washington said, "There are no accidents. God chose me to go through it all. But He also gave me the strength and courage to endure and share my story to help others."
More than anything, Washington reiterated, sharing her slew of experiences essentially infused within her the keen ability to break the dreaded generational curses that include, among other things, single motherhood and teen pregnancy.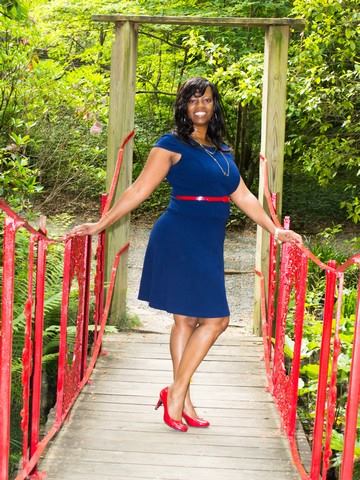 "My daughter is married and (she and her husband) have yet to start a family," Washington said. "I believe this was because I always practiced age-appropriate transparency with her. I taught her how to keep safe and to tell me if anyone made her feel uncomfortable. We always had a good relationship and she knew she could confide in me."
A four-time Amazon award-winning bestselling author, Washington has announced that other books are on the horizon much sooner than later.
"I'm thinking about compiling another anthology and another book, but right now, I designed a course for survivors," Washington said. "It's called 'Survivor's Breakthrough,' and is a system designed for survivors to find healing, strength and the power to live a life free from the pain of their past."
If anyone is interested in participating in the course, Elona Washington can be reached via email at: elona@elonawashington.com.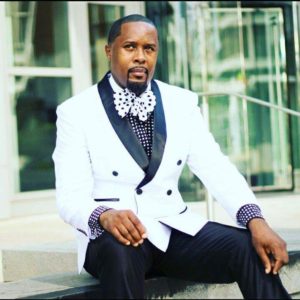 EDITOR'S NOTE: If you are an entrepreneur, business owner, producer, author, athlete, musician, barber, life coach, motivational speaker, cosmetologist, tax preparer, model, or pastor/minister who is seeking exposure and would like to share your story with an in-depth news feature, call Reporter Andre Johnson at 901-690-6587 or Facebook message him under "Andre T. Johnson" for details.
Andre Johnson is Founder and Publisher for Making Headline News. A 2000 graduate of the University of Memphis School of Journalism and a former staff reporter the Memphis Commercial Appeal newspaper, Johnson covers the NBA Southwest Division from Dallas, Texas. To reach Johnson, send email to andre@makingheadlinenews.com or to memphisgraduate@yahoo.com. Also, follow him on Twitter @AJ_Journalist.